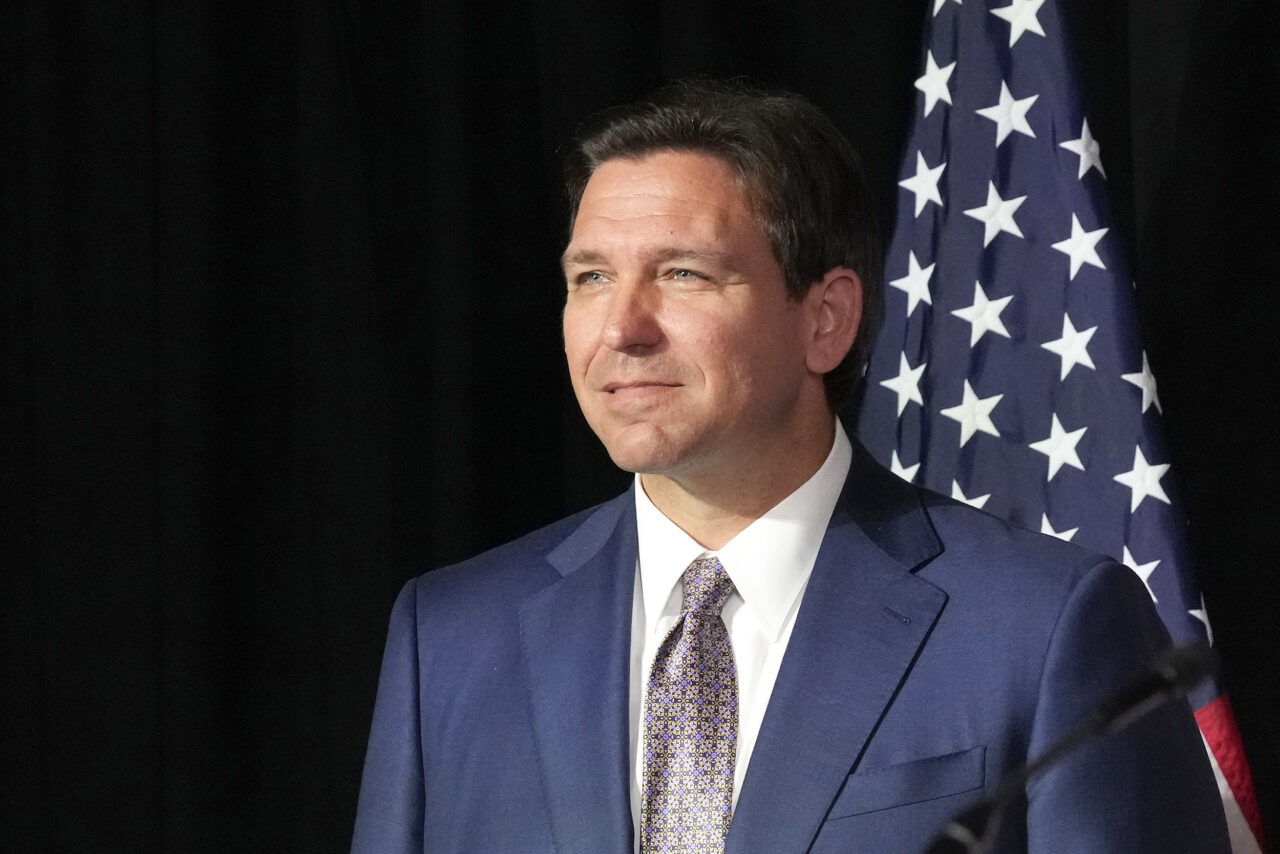 The 45th President leads by 45 points in the Mountaineer State.
Gov. Ron DeSantis has lots of ground to make up in the hills and hollows of West Virginia.
In a new poll from the Mountaineer State, the Florida Governor and freshly minted presidential candidate is mired in single digits, with former President Donald Trump the overwhelming choice of the state's Republicans for 2024.
The ECU Center for Survey Research poll finds Trump with 54% support, 45 points up on DeSantis, who has 9%. Former Vice President Mike Pence is close behind the Governor, taking 5% support. The four-point spread between DeSantis and Pence is very close to the survey's +/- 3.7% "credibility interval."
South Carolina Sen. Tim Scott takes 4% support, former United Nations envoy Nikki Haley commands 3%, and Asa Hutchinson and Vivek Ramaswamy each have 2%. Meanwhile, 20% of respondents are undecided.
According to Dr. Peter Francia, Director of the ECU Center for Survey Research, the "poll results make clear that Donald Trump would easily win the West Virginia Republican presidential primary if the election were held now."
The survey of 796 registered voters was conducted Monday and Tuesday of last week, just before DeSantis formally launched his campaign with a Twitter Spaces symposium with Elon Musk.
The West Virginia survey is tied for the worst single-state poll for DeSantis of the cycle.
A Siena College survey conducted from May 7 through 11 shows 60% of registered GOP voters in the Empire State prefer Trump, with 32% of respondents wanting someone else. That 32% bloc is split, with just 28% wanting DeSantis. That translates to 9% of total respondents.
DeSantis is also floundering against the former President in neighboring Kentucky, according to the most recent Emerson College poll, which shows Trump taking 70% support in a crowded field, against just 14% for the Florida Governor.
Meanwhile, the Governor fares somewhat better in Tennessee. A Vanderbilt University poll shows a slightly more competitive race in the Volunteer State, with Trump leading DeSantis 59% to 25%.