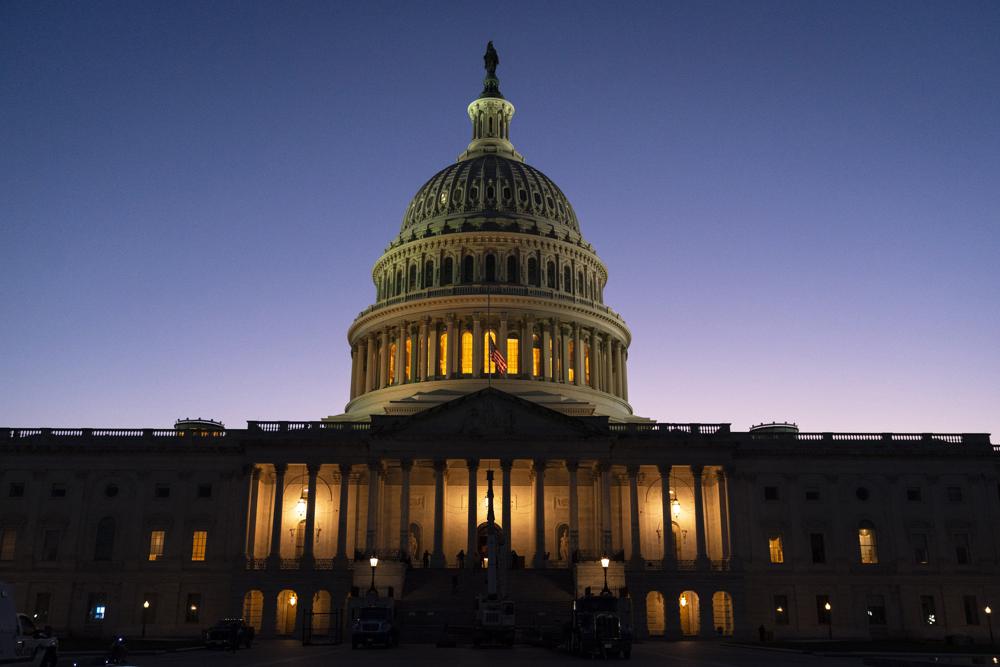 Seven Florida Republicans have come out against the compromise. How will the delegation vote?
A deal could stop the nation from defaulting on its debt, but it has divided Florida's congressional representatives. And some say they could follow up with seeking Kevin McCarthy's removal as House Speaker.
Seven Republicans representing Florida in the House have publicly stated they will vote against a deal negotiated between McCarthy and President Joe Biden.
U.S. Rep. Matt Gaetz, a Panhandle Republican, said while hosting a Newsmax segment on Tuesday that McCarthy's spot at the podium could be at risk.
"If a majority of Republicans are against a piece of legislation, and you use Democrats to pass it, that would immediately be a black letter violation of the deal we had with McCarthy to allow his ascent to the Speakership and it would likely trigger an immediate motion to vacate," Gaetz said.
Gaetz was among a handful of Republicans in Congress who refused to ever vote for McCarthy to become Speaker.
At the moment, it's only Republicans who have come out against the deal within the Florida delegation.
U.S. Rep. Sheila Cherfilus-McCormick, a Miramar Democrat, told CBS News Miami she has concerns about the deal, which could step up work requirements for the Supplemental Nutrition Assistance Program. "Forty-two million families depend on SNAP," she said.
But she was happy veterans benefits remain intact. Asked if she will vote for the deal, she told the news station, "it's looking like I will."
U.S. Rep. Darren Soto, a Kissimmee Democrat, told Florida Politics he intends to support the deal. Democratic U.S. Reps. Kathy Castor, Lois Frankel and Jared Moskowitz also all have tweeted supportive statements.
GOP Representatives from Florida to publicly back the deal to date now include U.S. Reps. Carlos Giménez, of Miami-Dade, Laurel Lee, of Thonotosassa, John Rutherford, of Jacksonville, and Dan Webster, of Clermont.
"The Fiscal Responsibility Act reduces wasteful, out-of-control spending," Giménez tweeted. "Speaker McCarthy was able to negotiate effectively to return unspent COVID-19 funds to the American taxpayers. It's a compromise that both sides can agree on to avoid a disastrous default."
But the fact the deal results in a $4 trillion raise in the debt ceiling, far more than the more than $1 trillion already agreed upon in a House vote last month, has many members feeling frustrated.
U.S. Rep. Byron Donalds, a Naples Republican offered as an alternative choice to McCarthy for Speaker earlier this year, has spoken out to multiple outlets against the deal. He said even the number placed on the likely new debt limit is more a talking point than a hard line.
"This bill has no cap in raising the debt, just a date in the future," he said at a House Freedom Caucus press conference. "We have no idea what that number is going to look like. Some people are saying $4 trillion. Some people are saying $3.5 trillion. This bill in year one might cut $12 billion, if you just want to be generous. So who here thinks it's cool to cut $12 billion in exchange for $4 trillion."
U.S. Rep. Anna Paulina Luna, another House Freedom Caucus member, also opposed the deal. Like Gaetz and Donalds, she cast votes against McCarthy earlier this year. Ultimately, she sided with a deal to support McCarthy in exchange for a number of rules changes.
But notably, it's not just raucous McCarthy critics coming out against the deal. U.S. Reps. Vern Buchanan, Kat Cammack, Cory Mills, Bill Posey, Greg Steube and Michael Waltz all were stalwart McCarthy votes during the Speaker fight in January, but all say they will vote no on the budget deal.
"Nobody wants to default on our debt, but neither can we afford to keep spending money we don't have," tweeted Buchanan, a Longboat Key Republican and co-chair of the Florida Congressional Delegation. "Very disappointed to see this bill increase the national debt by $4 trillion in half as many years and do very little to actually get our fiscal house in order. A vote for this bill is a vote for reinforcing Washington's wasteful spending habits. I will be voting NO. Enough is enough!"