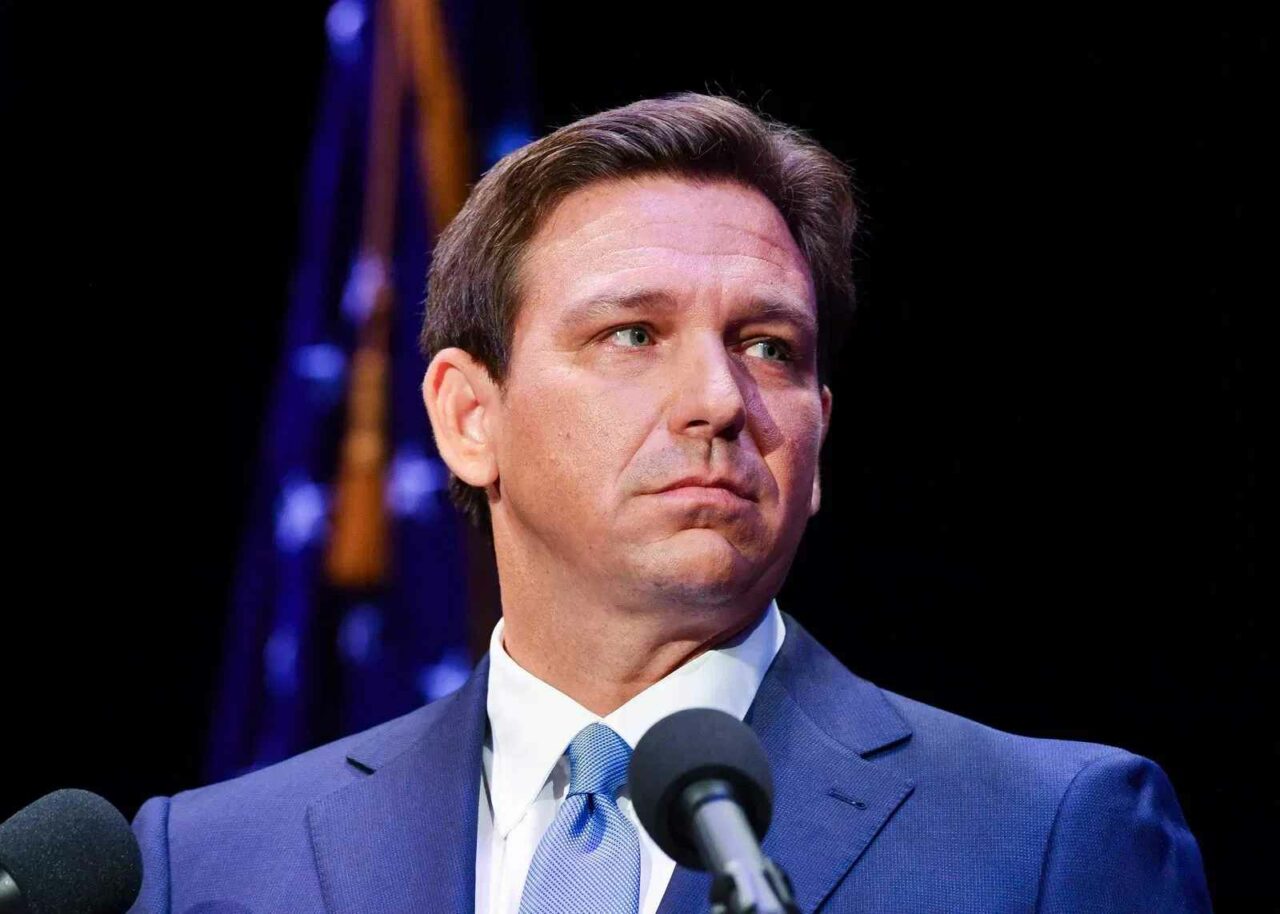 The right-wing talker offered the advice Friday.
Ron DeSantis is being urged by a right-wing influencer to put his presidential campaign on hold out of deference to Donald Trump.
Talk show host Charlie Kirk on Friday suggested DeSantis "go to Miami" and put his 2024 bid on hold "for the heroes of our nation."
"DeSantis would look like a hero, I don't think he's going to do it because he's getting bad advice," Kirk said, as transcribed by Media Matters.
"Here's what Governor DeSantis should do. He should go to Miami and say, this is my state. This is disgusting. This is awful. I'm not going to put up with this, and I'm putting my presidential campaign on temporary hold to show support, not for Trump, not for this because you know we're in a spat right now and we both want to be President," Kirk urged.
Kirk's comments are obviously in the context of 37 federal counts Trump faces regarding his retention of classified documents, including 31 alleged violations of the National Espionage Act.
The right-wing talker urged "support for the people that stormed Normandy beach, support for the people that sacrificed for this country, support for the people that built this. For John Adams, for Thomas Jefferson, for James Madison, for John Jay, for Abraham Lincoln, for the heroes of this nation."
DeSantis does not seem to be taking Kirk's advice, though we do have a request for comment out to his campaign Saturday morning.
The Governor has worked a sympathetic presentation of Trump's latest indictment and legal issues into his stump speech, as evidenced by remarks in North Carolina Friday evening.
"When I was in Congress, I remember, you know, Hillary Clinton had the e-mails with the classified and my view was, 'Well, gee, you know, as a naval officer, if I would have taken classified to my apartment, I would have been court martialed in a New York minute.' And yet they seem to not care about that," lamented DeSantis.
The Governor then asked, seemingly rhetorically, if there was a "different standard for a Democrat Secretary of State versus a former Republican President."