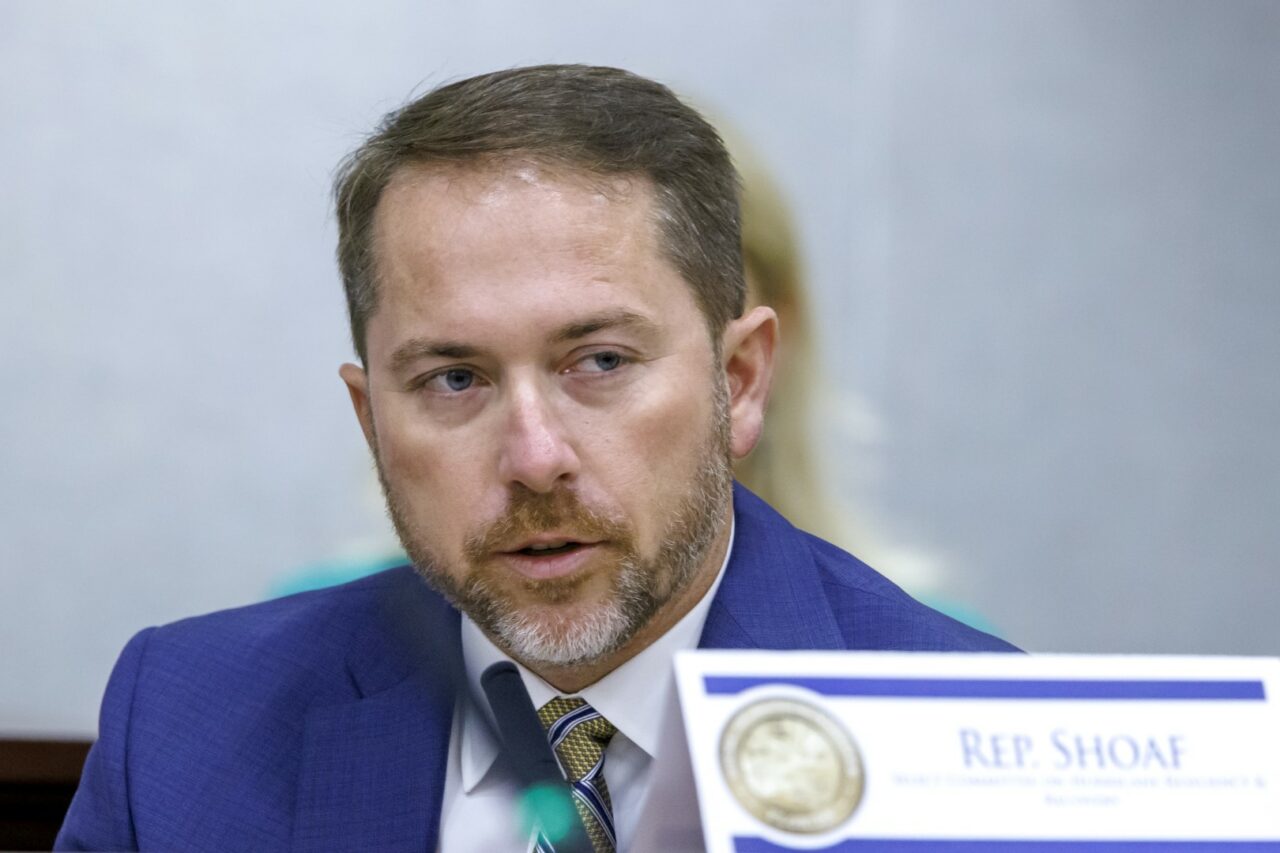 The assignment comes only weeks after Idalia swept through Shoaf's district.
When lawmakers address hurricanes in Tallahassee in the coming months, Rep. Jason Shoaf will be speaking from personal experience.
The Big Bend lawmaker is among several appointed to a special committee focused on hurricane resiliency and recovery during the 2024 Legislative Session, beginning January 9. Shoaf's district includes the storm-damaged areas of Steinhatchee and Keaton Beach, where the Category 4 Hurricane Idalia made landfall in late August.
Shoaf, who's been involved in the Idalia-recovery process, told Florida Politics last week Idalia presents fiscal challenges for the rural counties in his district. He also expressed some early objectives for the future.
"We can work to harden their structures, provide backup generators and strengthen communications towers to withstand the next storm so they can focus on serving their communities," Shoaf told Florida Politics.
The Port St. Joe Republican will also lead the Higher Education Appropriations Subcommittee. The key budget panel last year was instrumental in producing an $8.4 billion budget for colleges, universities and alternative programs like workforce training.
Republican House Speaker Paul Renner unveiled committee assignments last week and announced the newly created House Committee on Hurricane Resiliency and Recovery. Renner also spawned a special committee focused on innovation in health care.
It's too early to tell the scope and extent of damage from Idalia, which brought 125 mph sustained winds to the Big Bend region. Some state officials, however, expect early estimates to arrive in the coming weeks.
Shoaf will have his hands full on the committee as one of the few faces in the Capitol who are directly accountable to the relatively less-populated Big Bend area. Shoaf's district is geographically massive. Some legislators only represent a portion of a county; Shoaf has nine full counties and portions of Leon and Jefferson in his district.
But that hasn't prevented the lawmaker from delivering before. He prioritized rural Florida and his district during the 2023 Session, achieving legislative success in local projects like securing funding for water quality restoration in Apalachicola Bay.
Additionally, Shoaf will serve on the following committees in 2024: Rules, Appropriations, and Infrastructure Strategies. He'll also take a seat on the Postsecondary Education and Workforce Subcommittee and the Regulatory Reform and Economic Development Subcommittee.