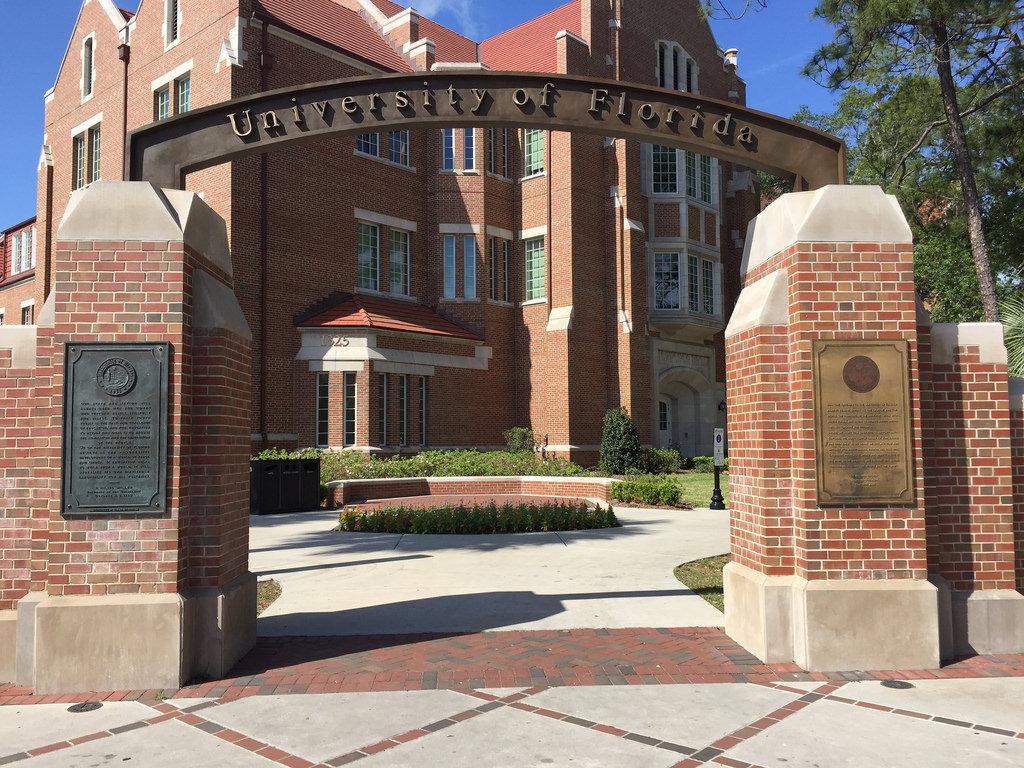 The university also climbed 1 spot in the overall rankings.
The University of Florida (UF) fell one spot in U.S. News & World Report's Best Colleges ranking, but it zoomed up the list in several of the publication's sub-rankings.
For the past two years, UF ranked as the No. 5 public university in the country, a primary goal — and arguably the crowning achievement — of former President Kent Fuchs' tenure atop the state's flagship university.
UF is now the No. 6 public university. The University of California-Berkeley and University of California-Los Angeles tied at No. 1, followed by the University of Michigan at No. 3, the University of North Carolina-Chapel Hill at No. 4 and the University of Virginia at No. 5.
However, UF did climb from No. 29 to No. 28 among all schools, public and private. There were other bright spots for the school: It also soared 32 spots to No. 20 on the list of Most Innovative Schools and 28 spots to No. 37 in the Social Mobility rankings.
The U.S. News ranking comes shortly after UF was named the No. 1 public university in the country in The Wall Street Journal (WSJ) 2024 Best Colleges in the U.S. ranking. UF was No. 15 in the overall list, which includes private universities.
Both U.S. News and WSJ have retooled their ranking criteria over the past year. WSJ no longer considers many of the factors that buoyed scores for blue blood institutions for years — endowment size, reputation and instructional spending aren't part of the equation. Prestige schools still fared well, but the new methodology allowed public universities such as UF to shine.
Similarly, U.S. News has placed greater emphasis on post-degree outcomes, such as graduation rates for first-generation college students as well as low-income attendees. It also measured graduates' average debt burden and contrasted their earnings with people who entered the workforce with just a high school diploma. Student-faculty ratios and class sizes were also factored in.
According to the rankings, UF's four-year graduation rate is 72%, it has one faculty member for every 16 students and more than half of classes offered at the university (53%) have fewer than 20 students per section.
Beyond rankings, UF recently celebrated a new high-water mark in research spending. For the 2022-23 fiscal year, UF faculty conducted a record $1.25 billion in research, which represents a nearly 15% increase year-over-year.
UF hit the total thanks in part to a record $530 million in spending on projects funded by the federal government and nearly $200 million in state and local government spending. Both were up about 13% compared to the prior year.