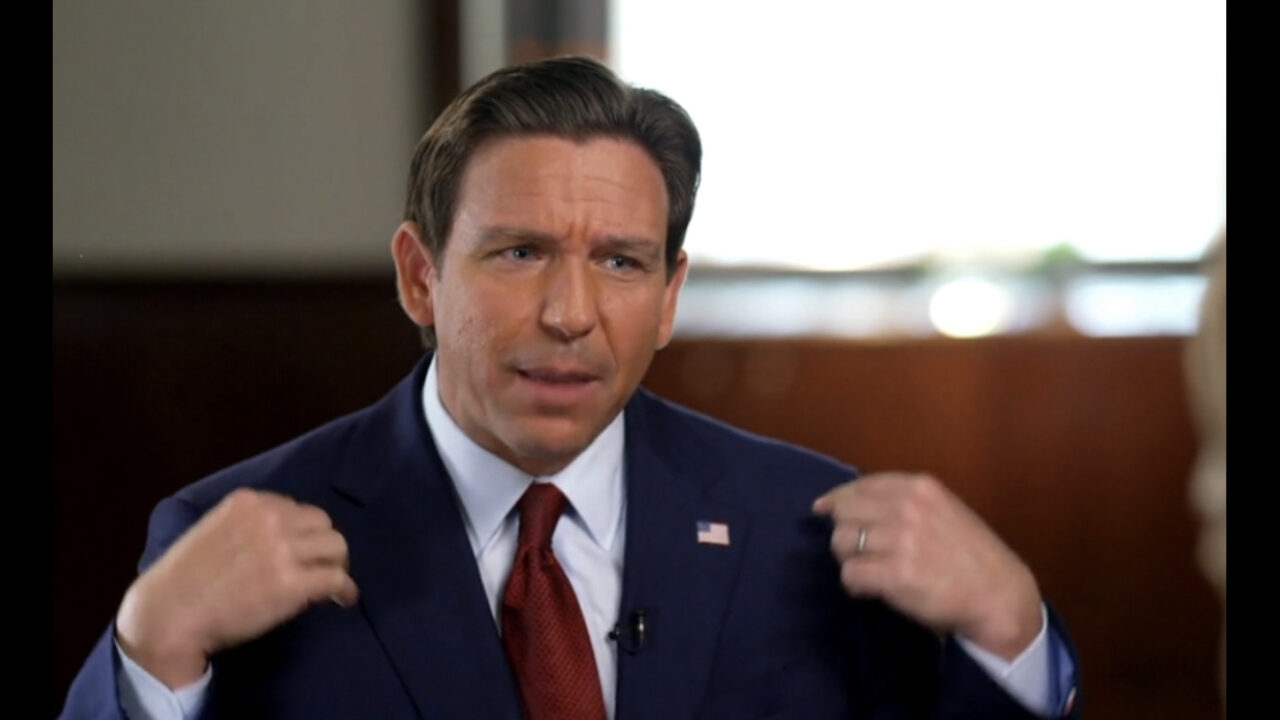 Trump gets most of the delegates. But there are positives here for the Governor.
New CBS News polling finds Ron DeSantis alone in second place in two early states in the 2024 Republican presidential race.
Though he's far behind Donald Trump in both Iowa and New Hampshire, the surveys are some of the best DeSantis numbers in recent weeks.
In Iowa, the Governor is above 20%, which is his best standing outside of internal polling in a while.
With 21% support, DeSantis is still 30 points behind Trump in the Hawkeye State, but well ahead of the rest of the field. His nearest competition, former South Carolina Gov. Nikki Haley, has just 8% support in Iowa. With 6% support, former Vice President Mike Pence and U.S. Sen. Tim Scott are tied in fourth place.
In Iowa, only 20% of voters are only considering Trump, with 31% ruling him out and the remaining 48% considering Trump and other candidates, meaning there is still theoretical room to grow.
DeSantis' campaign has depicted its Iowa effort as a "drive toward victory," bullish after a friendly pollster's latest read on the race showed the Governor with more than 20% support. Undoubtedly, the CBS results will be another point of pride.
DeSantis isn't doing quite as well in New Hampshire, but the new polling has good news here also.
With 13% support, DeSantis is ahead of Haley (11%) and Vivek Ramaswamy and Chris Christie (tied at 8%). Meanwhile, Trump has 50% support in the Granite State's open Primary.
Among Republicans, 57% back Trump, with 13% backing DeSantis.
Among independents, DeSantis holds at 13%, with Trump 29 points ahead. However, Haley (15%) and Christie (14%) are ahead with that group as well.
If these results hold, Trump will get the bulk of the delegates from these states. CBS News estimates he'd get 20 of Iowa's 40 delegates and 17 of New Hampshire's 22. Iowa's delegates are distributed proportionally, while New Hampshire delegates will be dispersed to candidates with 10% support or more.