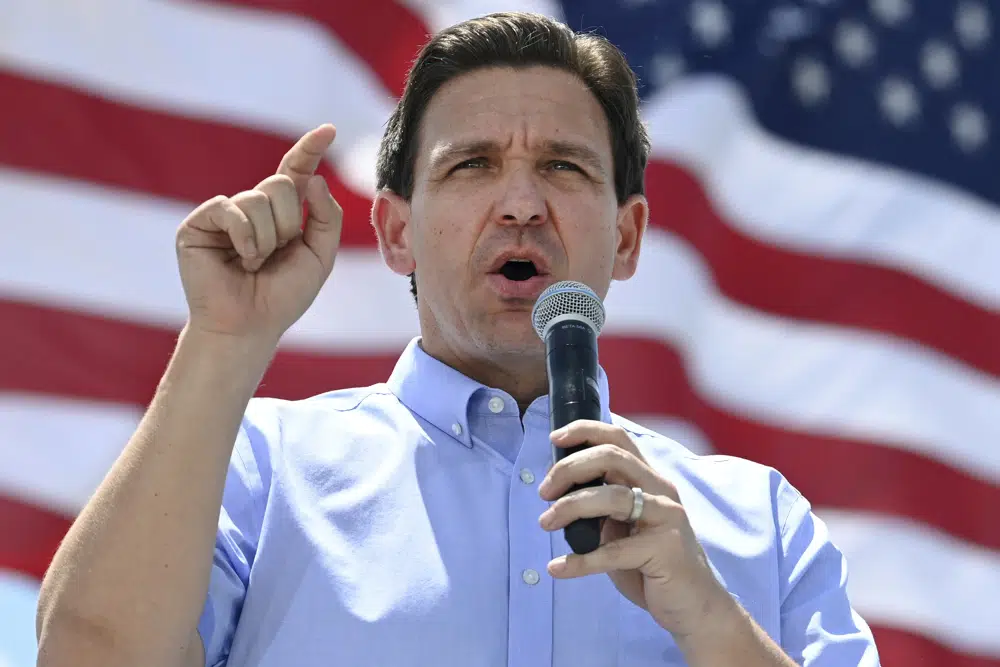 'You know, some of these people obviously are not good fits for it. And so faculty are leaving.'
Florida's Governor is telling Iowans about an in-state school's current churn of faculty members, claiming the college is better off.
During an event hosted by Never Back Down in Creston on Saturday morning, Ron DeSantis said New College of Florida was "cycling through faculty" amid changes in the school's ideological orientation.
However, he claims that attrition really is "addition by subtraction," given the academic concentrations of departing professors and lecturers.
"But it's interesting, they're cycling through faculty. You know, some of these people obviously are not good fits for it. And so faculty are leaving," DeSantis said.
"They're recruiting a lot of good faculty," the Governor added, though the press doesn't seem to notice.
"The media will be like, 'Oh there's a brain drain from New College as faculty leave.' And I'm like, 'Wait a minute, if professor of Intersectional Marxism is leaving Florida, that is not a bad thing for the State of Florida,'" DeSantis quipped. "Let's just be honest. I mean, that's, that's addition by subtraction."
The Governor's latest comments on New College and its faculty issues come weeks after the Department of Education's Civil Rights Division launched an investigation into the school, claiming it "excluded qualified persons with disabilities from participation in, denied them the benefits of, or otherwise subjected them to discrimination in its programs, activities, aids, benefits, or services."
Meanwhile, though the Governor mentioned the departures of faculty, he somehow elided the fact that more than one in four students last academic year did not return to the school, which now has a new President (former House Speaker and Education Commissioner Richard Corcoran, who makes more than $700,000 a year) and a conservative Board of Trustees.
New College is arguably the purest example of DeSantis' educational vision in the wake of its ideological revamp.
Earlier this year, the Governor spoke at Michigan's Hillsdale College where he pledged to turn it into a "little Hillsdale." He has made colorful comments about the school often in recent months, including saying it was "left of the left" and "like a commune" earlier this year at a homeschooling convention.