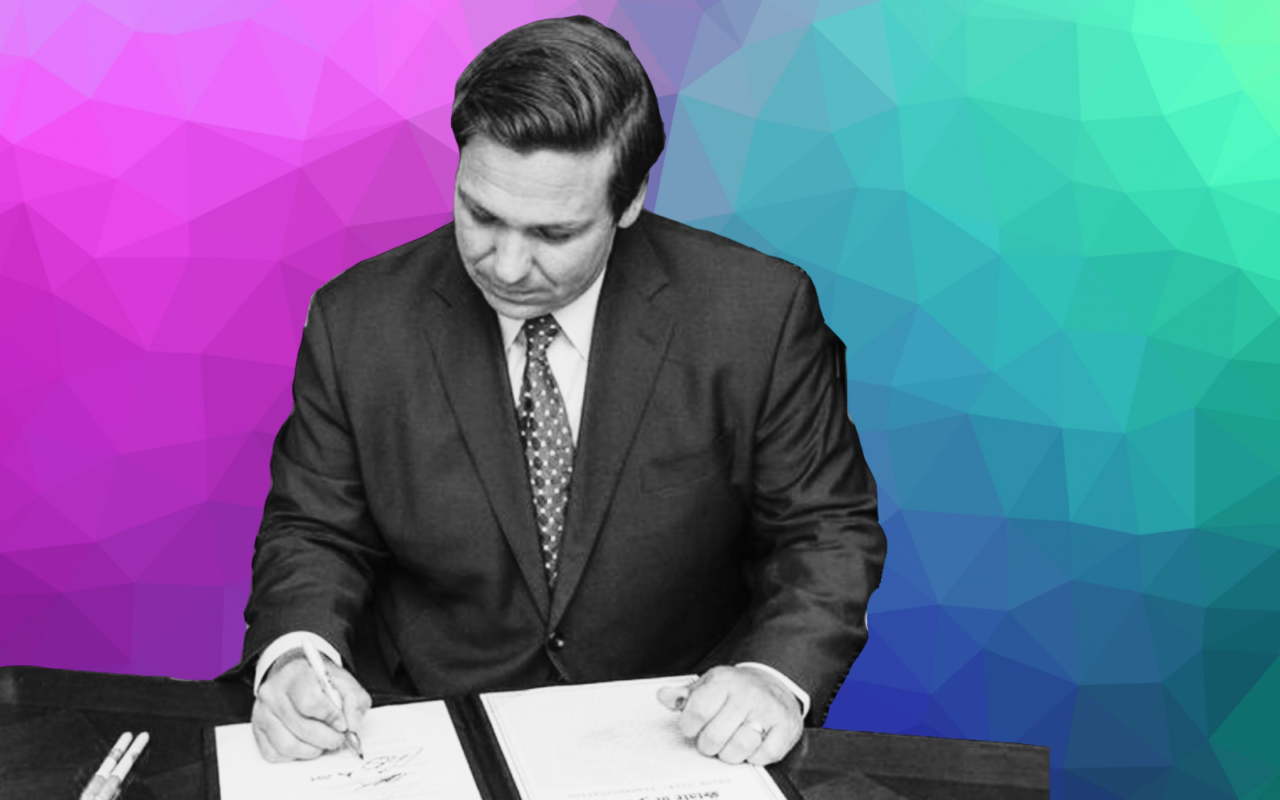 Lawmakers resurrected the board this year after abolishing in 2022 it as part of the Governor's war with Disney.
Three members of the Hamilton County Development Authority (HCDA) Board of Supervisors who temporarily lost their posts in the fallout of Gov. Ron DeSantis' culture war battle with Disney will soon return to their seats.
On Wednesday, DeSantis announced the appointment of members Nathaniel Combass, Megan Carter and Lowell Klepper to the seven-seat board.
Combass, who previously chaired the Board of Supervisors, is a retired Jasper resident. He is the former director of surveying at North Florida Services, an engineering, planning and grant-admission business headquartered in Lake City.
Among the three returning members, he is alone in having made any political donations in Florida. He's made one: a $1 contribution in 2013 to Florida Farm PAC, the political committee of the Florida Farm Bureau Federation.
Carter of White Springs works as the administrative director of North Florida Professional Services. She previously was the company's marketing director. Between 2015 and 2020, Carter ran a business called Legacy Engineering Solutions.
Klepper, a Jennings resident, is a veteran of the U.S. Air Force, where he worked as a civil engineer. He retired from the 23rd Civil Engineering Squadron after 43 years of service.
Federal Election Commission records show Combass, Carter and Klepper did not donate to either DeSantis' presidential campaign or Never Back Down, the super PAC backing his candidacy.
The HCDA, located at the Florida-Georgia line, was formed in 1960 through action by the Florida Legislature. Its purpose is to aid businesses in the county to grow and attract new investments and industries to the community through grant awards.
In an April 2022 Special Session, DeSantis signed legislation abolishing all special districts established before 1968 that have not since been updated. That included the HCDA. It was aimed primarily at the Reedy Creek Improvement District, through which Disney self-governed properties it owns in Central Florida.
DeSantis targeted Reedy Creek over his displeasure with Disney's opposition to the state's Parental Rights in Education law, which among other things bans LGBTQ-inclusive instruction in public school classrooms. Opponents call it the "Don't Say Gay" law.
In June, lawmakers unanimously approved legislation by Port St. Joe Republican Rep. Jason Shoaf to re-create the HCDA. DeSantis signed the measure on July 7.
It came with some changes, including shrinking the HCDA Board of Supervisors from eight to seven members.
Five are appointed by the Governor. Two are appointed by the Hamilton County Commission. Previously, the Governor was responsible for naming them all.
Other prior board members who held seats before the HCDA's brief dissolvement included Vice Chair Mary Lou Bullard, a retired librarian; Secretary-Treasurer Danny Danials, a former employee of the Suwannee Valley Electric Cooperative; and John Cloyd, a retired dairy farmer.