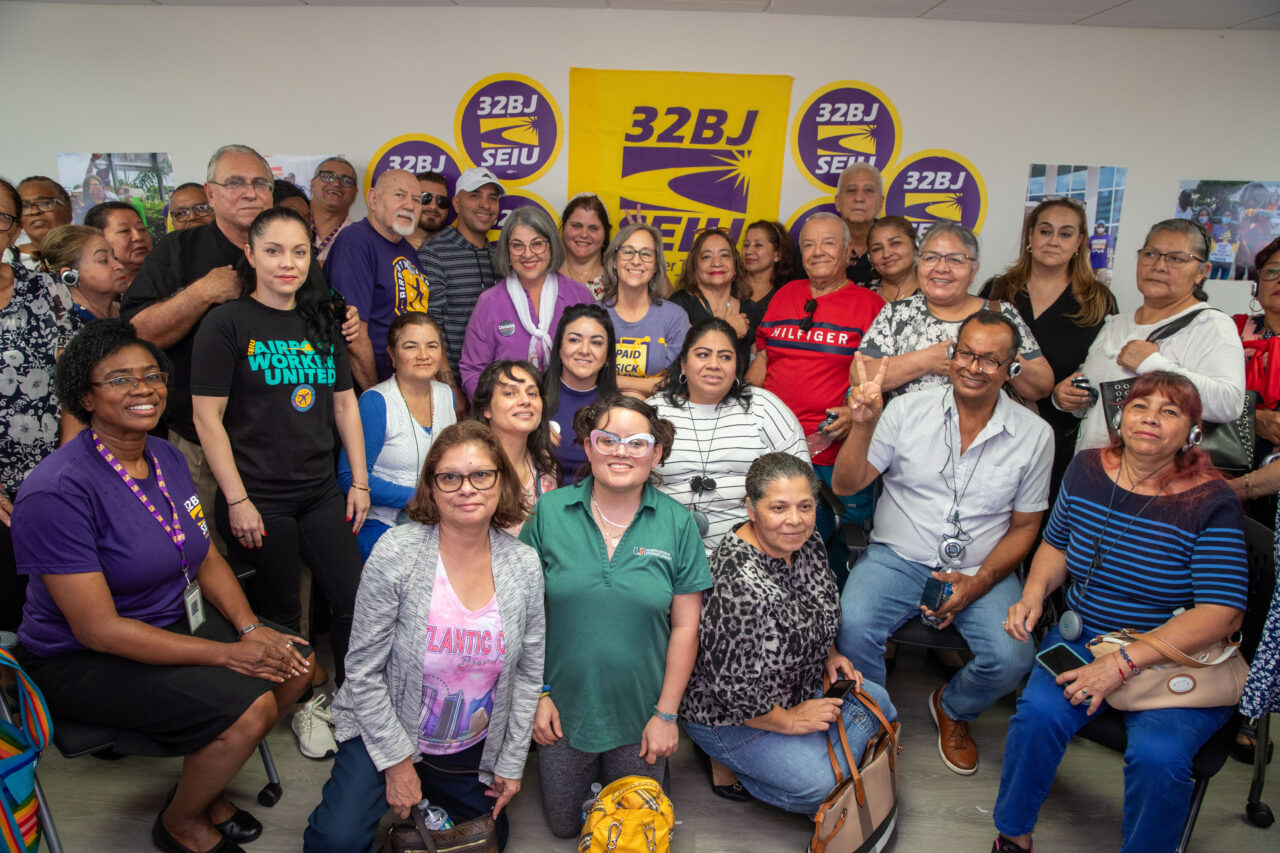 'She's humble but fearless, and as Mayor she has proven that she is always on the side of Miami-Dade's hard-working residents.'
Several months after donating to her campaign, a union representing more than 175,000 airport workers, security officers, janitors and other service employees is again officially endorsing Miami-Dade Mayor Daniella Levine Cava for re-election.
The group, 32BJ SEIU, cited Levine Cava's "decades (of) ethical, committed, and proven" service to working people and their families, including her prior nonprofit leadership and efforts as a Commissioner.
Since becoming the county's first woman Mayor and the first Jewish person to hold the job, the group said, she's continued that work.
"She's humble but fearless, and as Mayor she has proven that she is always on the side of Miami-Dade's hard-working residents," 32BJ SEIU Florida District Director Helene O'Brien said in a statement Tuesday.
"Our members … support candidates who believe workers deserve good jobs, a living wage, basic benefits like paid time off, and a voice at work. Daniella Levine Cava is that candidate. She has earned and deserves our vote for a second term as Miami-Dade's Mayor."
During her time in elected office, Levine Cava led pushes for Miami-Dade's first living wage ordinance and advocated for other worker benefits and protections, including a $15 minimum wage and access to health care, sick days, family medical leave and rights for low-wage workers.
In December, she unveiled the Miami-Dade Extreme Heat Action Plan to protect outdoor workers better while significantly expanding shade countywide through tree plantings and improved public facility offerings.
Last week, under pressure from industry interests and amid concerns of future state preemption, the Miami-Dade Commission deferred voting on an ordinance conferring additional heat-related workers' protections until March.
Levine Cava said in a statement that she is humbled to receive 32BJ SEIU's backing. The group previously endorsed her in June 2020 during her inaugural run at the mayoralty.
"I remain committed to protecting and uplifting workers across Miami-Dade County, because it is what they deserve," she said. "Together, we will continue to build a county where the rights and dignity of every worker are upheld, and our community thrives."
The nod from 32BJ SEIU joins ones from UNITE HERE Local 355, the South Florida AFL-CIO, EMILY's List and 25 of Miami-Dade's 34 municipal Mayors.
So far, three people have filed to challenge. Two are Republicans: social media influencer Alex Otaola and Republican Miami Lakes Mayor Manny Cid. The other, a trapeze artist and self-described "First Amendment auditor" named Miguel "el Skipper" Quintero, is a fellow Democrat.
The race is technically nonpartisan, meaning that they will win outright if any candidate secures more than 50% of the vote during the Aug. 20, 2024, Primary Election. If none do so, the two candidates with the most Primary votes will compete in a runoff culminating in the General Election on Nov. 5, 2024.