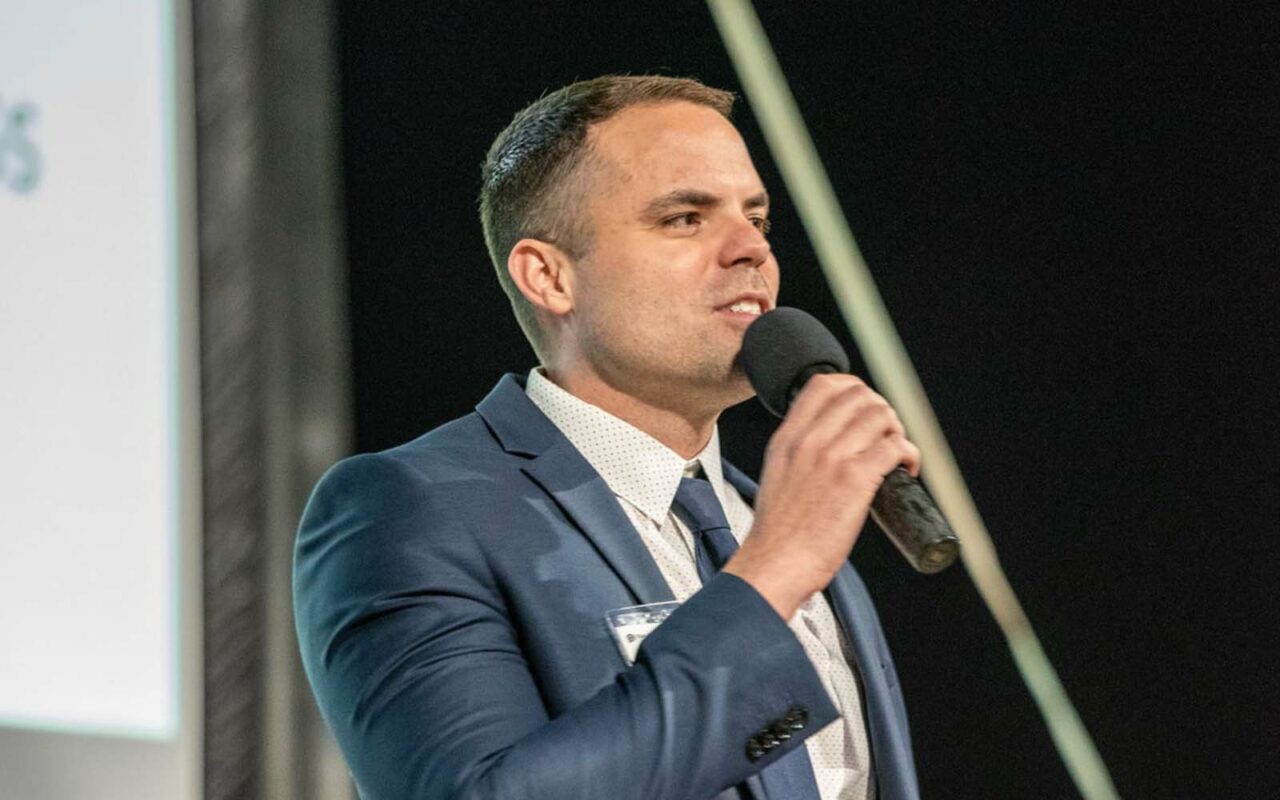 'Joe is the right person for the job.'
Former Rep. Joe Saunders' campaign for House District 106 now has the backing of Miami Beach's top elected official.
Mayor Dan Gelber, a fellow Democrat, is throwing his support behind Saunders' bid to unseat Republican Rep. Fabián Basabe next year.
"Miami Beach needs an advocate in the Florida Legislature who shares our values," Gelber said in a statement.
"Joe Saunders has demonstrated a genuine commitment to improving the lives of our residents. Joe is the right person for the job, and I'm proud to endorse his campaign."
The nod from Gelber, a former state lawmaker who faces term limits as Mayor this year, joins others from Senate Democratic Leader-designate Jason Pizzo, House Democratic Leader Fentrice Driskell, numerous current and former state and federal legislators, and several advocacy groups.
Saunders said he is "humbled and honored" to have Gelber's support.
"Mayor Gelber has helped move Miami Beach forward in so many ways," he said in a statement. "Our coalition of supporters from across the district is a reflection of my long record in public service and commitment to solving problems for our residents. Together, we will focus on lowering costs, supporting small businesses, and protecting our natural resources."
Saunders made history in 2012 as one of the first openly gay state lawmakers in Florida to take the oath of office. He served a Central Florida district for one two-year term.
He's dedicated more than a decade to working for Equality Florida, which describes itself as the state's "largest LGBTQ advocacy organization." He is now the group's Senior Political Director.
Saunders' challenge of Basabe is likely to be among the highest-profile contests in the 2024 election cycle, particularly for members of the LGBTQ community.
A self-described moderate and "anti-politician," Basabe supported successful measures restricting LGBTQ-inclusive instruction in public schools, allowing the concealed carry of a firearm without a permit and a failed bill that would have repealed a post-Parkland ban on individuals under 21 buying long guns.
He also voted with other GOP House members for a law that a federal judge ruled in June was "specifically designed to suppress the speech of drag queen performers."
Basabe abstained from voting in April on a bill banning abortion after six weeks of gestation, which won't take effect until an ongoing legal challenge of the state's prior 15-week ban is resolved in the Florida Supreme Court.
He said he'd advocated for a 12-week compromise that Democrats rejected. Last month, he filed legislation to enact that 12-week threshold.
Basabe is also the subject of a battery and defamation lawsuit from two former staffers who allege he engaged in a pattern of sexual harassment and touching. A House investigation into the matter found "no evidence" of wrongdoing by the freshman lawmaker, who won his seat last year by 242-vote margin.
Basabe maintains he's been unduly maligned and has pointed to millions he secured in local budget appropriations and a successful behind-the-scenes effort to stop legislation that would have stripped local protections of historic buildings in storm-prone areas as evidence he's done good work while in office.
So far, only Basabe and Saunders are running for the seat representing HD 106, which covers a coastal strip of Miami-Dade including all or part of the municipalities of Aventura, Bay Harbor Islands, Miami Beach, North Bay Village, North Miami Beach and Sunny Isles.
The 2024 Primary Election is on Aug. 20, followed by the General Election Nov. 5.