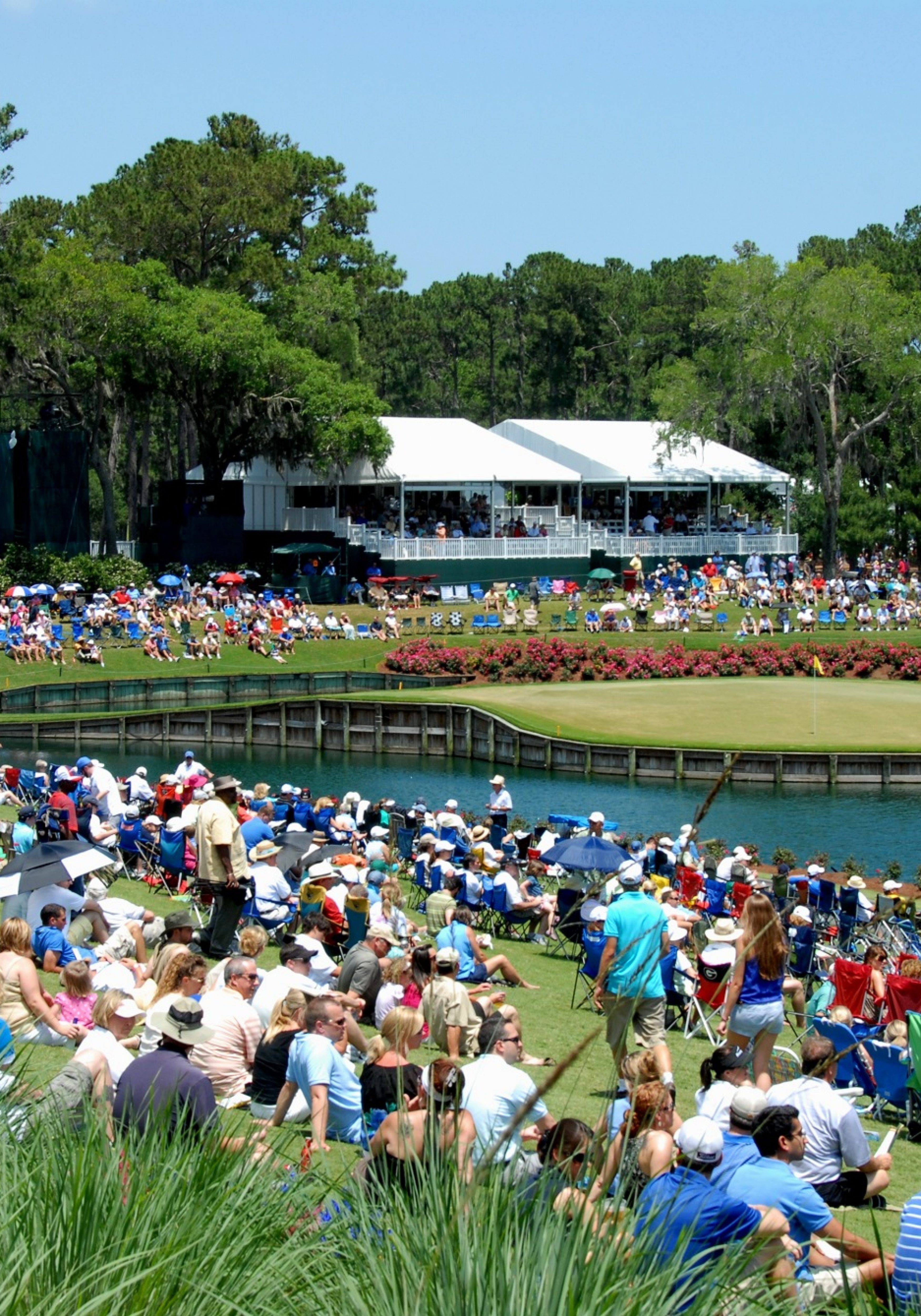 Yes, the field is set for the 2016 PLAYERS Championship, and for golf fans, the names on that list are very important.
But it's the game that's played OFF the putting green that matters most this week for business and political heavyweights across Northeast Florida.
As the ultimate see-and-be-seen-slash-networking event, the PLAYERS is a must-attend affair — for First Coast players.
"It impacts the local economy, and local businesses and civic leaders really know how to leverage it," says veteran Jacksonville sports broadcaster Cole Pepper.
"If you're a CEO, you need to be there. It's important to bring in your big existing and your big developing relationships, and spend some time out there," he said.
"Not only that, it showcases Jacksonville to the world. If you're bringing in potential new business to town, or just want to strengthen your existing relationships, stand behind the 18th green and just watch. Spend half an hour. First of all, you'll see everybody you've ever met in Jacksonville. And on Friday or Saturday, you'll learn everything you need to know for the year. You see the relationships that get formed through this prism of THE PLAYERS."
Relationship building via THE PLAYERS isn't a snap, though. Be prepared to cover a lot of ground, literally and figuratively.
"One of the challenges and opportunities THE PLAYERS provides is that, while the networking is incredible, you also have to make sure you don't get stuck in one slot," says Michael Munz, executive vice president with Jacksonville's Dalton Agency. Munz co-chaired Jacksonville Mayor Lenny Curry's campaign and is currently supporting former Duval County Sheriff John Rutherford in his campaign for retiring U.S. Rep. Ander Crenshaw's CD 4 seat.
"You need to work your way through the various areas so you can take those opportunities, whether it's business development, entertaining clients, or making political connections. You can get stuck and by the end of the day realize, I should have done more talking and networking."
Munz adds, for political candidates and officeholders in particular (some of whom will be on the ballot this cycle) it's important to be strategic, not scattershot as you seek to land those rhetorical holes-in-one.
"Ask yourself, what do you want to get out of it? Is this an opportunity to talk policy issues and convince people to support you, or is this an opportunity to shake a lot of hands and be seen? Those are two different sorts of strategies. I have recommended getting into the policy conversations, especially if you're one-on-one with key leaders in the community. There's nothing like a good 25-to-30 minute conversation with someone in a relaxed but professional environment. And that is what THE PLAYERS is."
Finally, THE PLAYERS is convenient, serving as that rare event that brings together in a tight footprint influential people from the region's business, political, nonprofit and social spheres.
"It brings in business people from all over the world, and certainly here in Northeast Florida, everyone involved in business is connected in some way with THE PLAYERS. It's the quintessential networking opportunity," says Marty Fiorentino, principal at the public affairs and government relations firm The Fiorentino Group.
"And politically, it's always been a place where politicians from around the state just want to come and watch the tournament. And sometimes there will be political events in Ponte Vedra or in town to kill two birds with one stone. If you want to raise money politically, everybody is in one place."