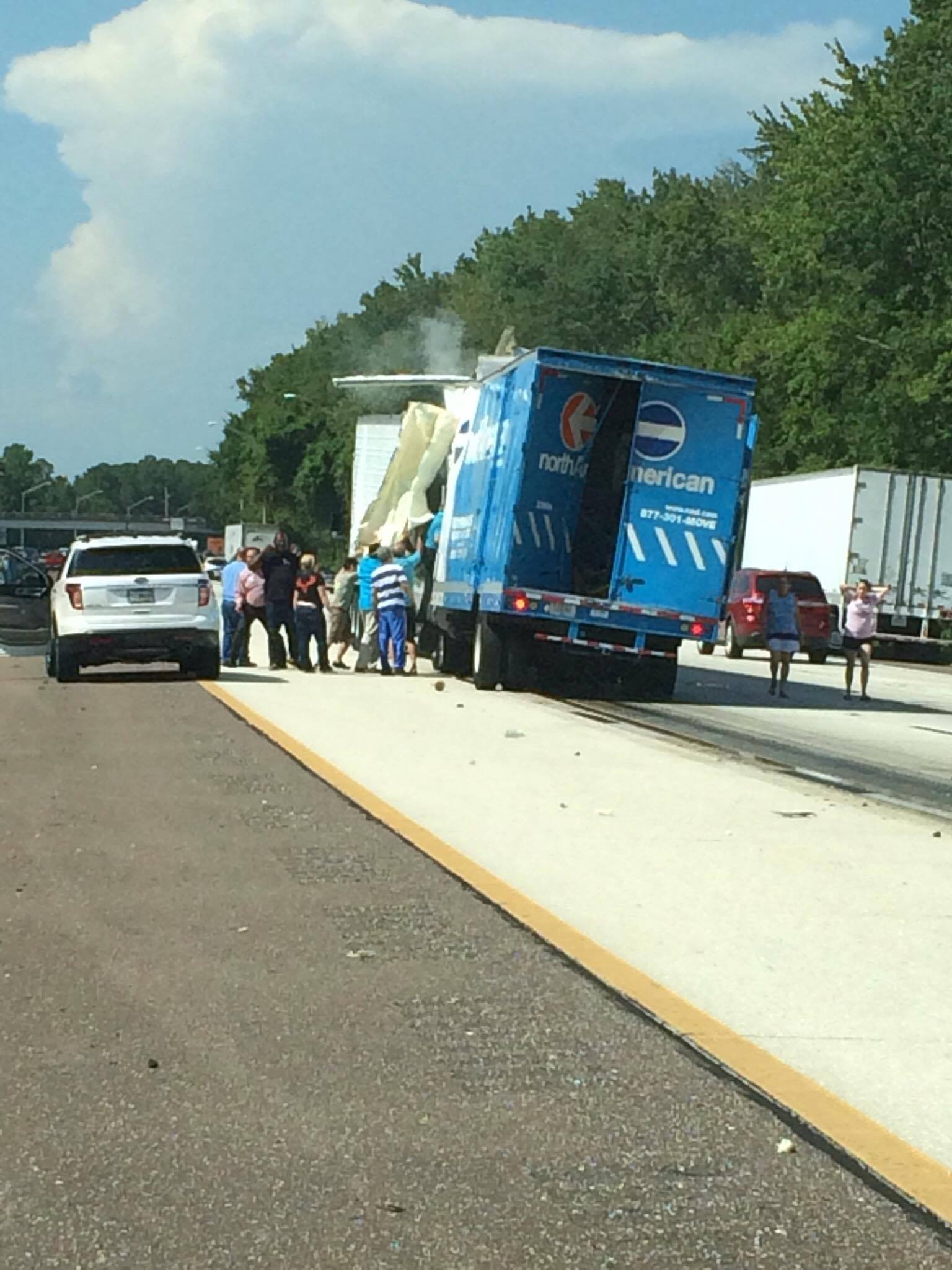 Republican John Rutherford, a candidate for Florida's 4th Congressional District, is retired from the Jacksonville Sheriff's Office.
But public safety still courses through his veins.
A very recent example of this happened Saturday afternoon, when a cataclysmic semi crash on Interstate 95 near Max Leggett Parkway blocked three lanes. But the real story was the condition of those in the crash. And that's when Rutherford sprang into action.
The accident happened as Rutherford was headed from one candidate forum to another.
An 18-wheeler rear ended another one, blocking traffic and (more importantly) imperiling life.
A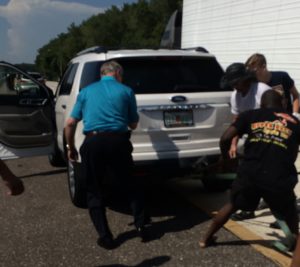 nd Rutherford took action.
Without hesitation, he drove up to the semi, jumped out, and tried to pry open the door to get the one driver out. Within 60 seconds, fellow citizens answered the call and tried to help pull apart the trucks with crowbars and rope.
His vehicle, pictured here, was used to pull the semis apart.
Another candidate, Bill McClure, also helped. Rutherford assures FloridaPolitics.com, through a member of his campaign staff, that this was a collaborative effort, with Rutherford, McClure, and others coming together to help out in meaningful ways.
McClure let Rutherford know when the metal jutting out from the wrecked truck was too close to Rutherford as he climbed into the cab.
WJXT reports there was a fire. For civilians, these incidents are shocking. For first responders, even those who have retired, they are calls to action.
Once rescue arrived, it took 30 minutes to extricate the driver from the cab.