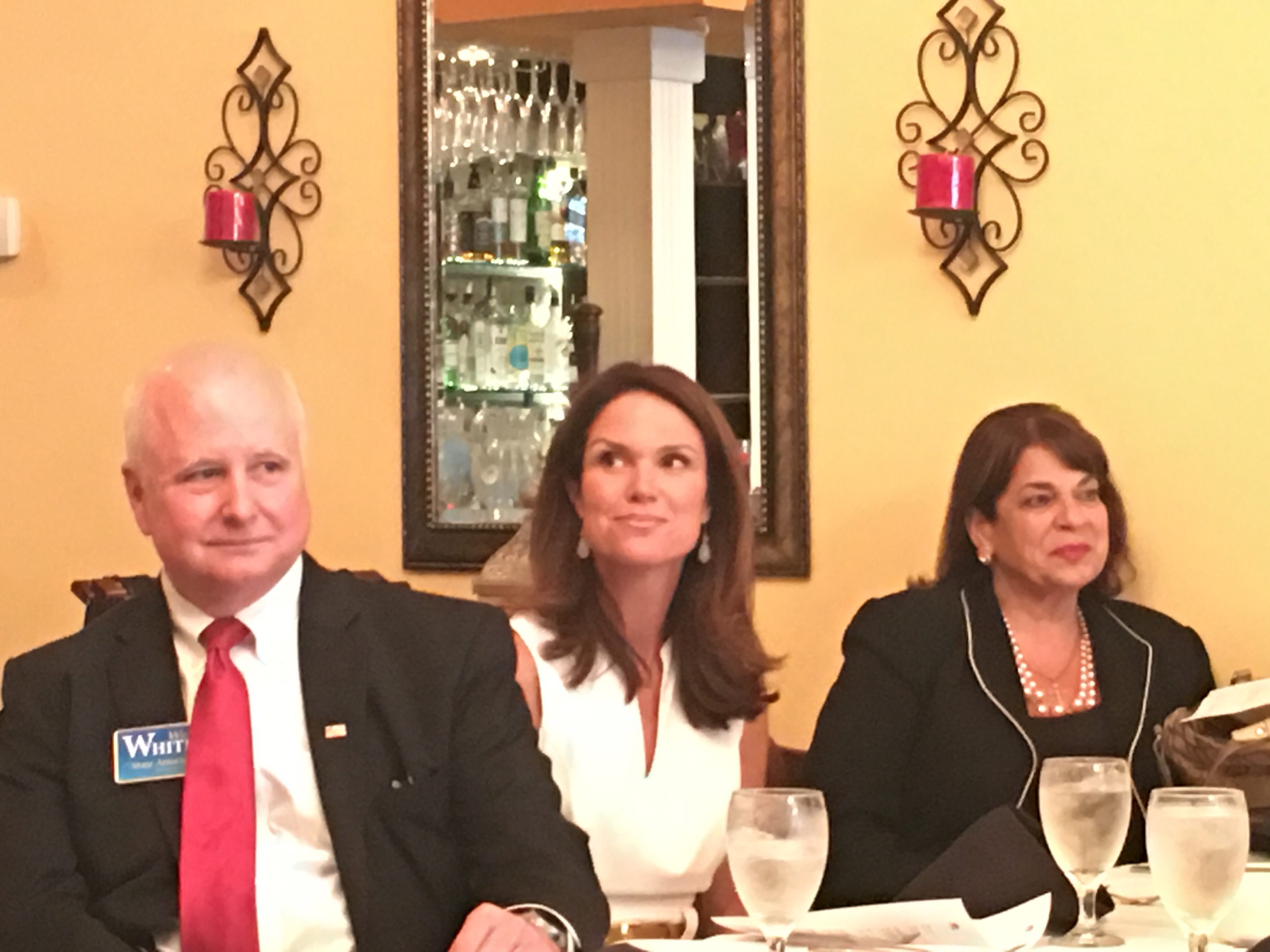 A new, brutal attack ad targeting Melissa Nelson has been launched from "Citizens for Justice," a PAC supportive of Angela Corey. A third candidate in the race, Wes White, has piggybacked on the hit with sponsored Facebook posts pointing to the ad.
The ad incorporates uncorroborated claims made by White in a letter to Corey requesting a grand jury investigation of the Nelson campaign.
****
Recall that late in July, White made a bizarre claim: that Nelson threatened to "burn his house down" to win the primary for state attorney.
That claim was the nexus of White's call for a grand jury to investigate the Nelson campaign for voter suppression and intimidation.
White pushed the assertion. Corey's political committee picked it up. And White has the Facebook sponsored posts promoting his opponent's PAC,  now devoted to exposing "the true Melissa Nelson."
The script: "When Melissa Nelson goes on TV to brag about herself, she hides the ugly truth. That Nelson let a serial killer, the Mayport Monster, off the hook. And when she did, he killed again. Then, Nelson threatened a political opponent to get out of her way or she'd burn his house down. At a time of rising violence and police shootings, law enforcement is urging all of us to rally behind Angela Corey. Before this liberal has a chance to hurt us all over again."
****
When contacted for comment, Brian Hughes of the Nelson campaign described the ad memorably.
"The spot is like hurling a flaming load of excrement from a trebuchet; it stinks and because it is primitive, there is a high likelihood it will never reach the intended target," said Hughes.
Hughes offered a detailed sentence-by-sentence counterpoint to the claims within the ad.
Regarding Nelson hiding the "ugly truth," Hughes contended that "the only ugly truth being hidden is the fact that Corey is funding this smear and that Wes White is happy to help."
Regarding the claim Nelson let a serial killer off the hook, Hughes asserted that "Nelson prosecuted this killer and got him put away with five life sentences and no chance for parole. The decision not to pursue the death penalty was based on the wishes of the victims' family, and Melissa's boss — Division Chief Angela Corey — agreed with this decision. In fact, in a performance review of Nelson later that year, Corey gave Nelson a perfect rating in the area of litigation."
Corey lauded Nelson for handling "complicated homicide cases" as "one of the best trial attorneys in the office."
When the "Mayport Monster" killed again, Hughes relates, he was in prison "for the rest of his time on this earth."
Hughes also took issue with White's claim Nelson threatened to burn White's house down to clear him out of the state attorney's race.
"This is a false and defamatory statement because it fails to mention this is a claim that has been refuted by all attendees of a meeting orchestrated and requested by Wes White. One of those contradicting White is his former supporter and colleague, Mike Weinstein, who has told numerous reporters the claim is completely false," Hughes writes.
"In fact," Hughes added, "Weinstein said White violated his own request for confidentiality about the meeting saying, 'He couldn't keep his word. You wouldn't want a state attorney who couldn't keep his word.'"
Regarding the support of law enforcement for Nelson and Corey, Hughes contended the following:
"Not all of law enforcement is supporting any candidate. While union bosses and fellow politicians are with Corey, many law enforcement professionals are part of the Nelson campaign. Melissa Nelson has not sought to politicize the police and therefore has not sought to reverse endorsements Corey got before Nelson entered the race for SAO," Hughes wrote.
Steve Zona, of the Fraternal Order of Police, reaffirmed his union's commitment to Corey in response to this article Thursday.
"Mr. Hughes it was not an endorsement by the 'union boss,' as you refer to me in your comments. The endorsement came from the FOP District II which covers all the FOP lodges in Duval, Clay and Nassau. In addition, in August 2015 Angela Corey attended one of our meetings and 200 members present unanimously endorsed her on the floor of the meeting. There is no 'reversal process' for the endorsement and if there was it would not be reversed," Zona wrote.
Hughes added that "violence is rising in our community. Despite having been state attorney for the past eight years, Corey refuses to acknowledge that she has failed to make our community safer. With murders and violence on the rise, there is a simple question for Angela to answer: Why won't she stop the bloodshed in our community?"
Corey's office, likely, would note a press release from earlier this week, saying the SAO has been in the top five in conviction rates since fiscal year 2009-10, continuing "to put the most violent and repeat offenders behind bars. In FY 14-15, our office sent more people to prison than Miami, Orlando and Tampa. In fact, the SAO more than doubled Miami's number."
Whether one equates convictions with public safety is, ultimately, a matter of perspective.
Hughes adds, meanwhile, that "Melissa Nelson is a proven and trusted conservative. She is a lifelong Republican who believes that our founders got it right with the Constitution. The NRA agreed, citing Nelson as the only candidate with a clear understanding and readiness to serve as state attorney."
****
Hughes' deconstruction of the ad is useful, but merits consideration in a larger context.
The clear move from Nelson's opponents is to try to boost her negatives, describing her as a liberal and touting Corey as the candidate of rank-and-file law enforcement. However, the problem with negative campaigning is that the operation with the most resources wins. Right now, the resource war is one-sided.
Nelson's "First Coast Values" committee had $240,000 on hand as of July 22, while "Citizens for Justice" has $57,000 on hand.
Will "First Coast Values" hit back?