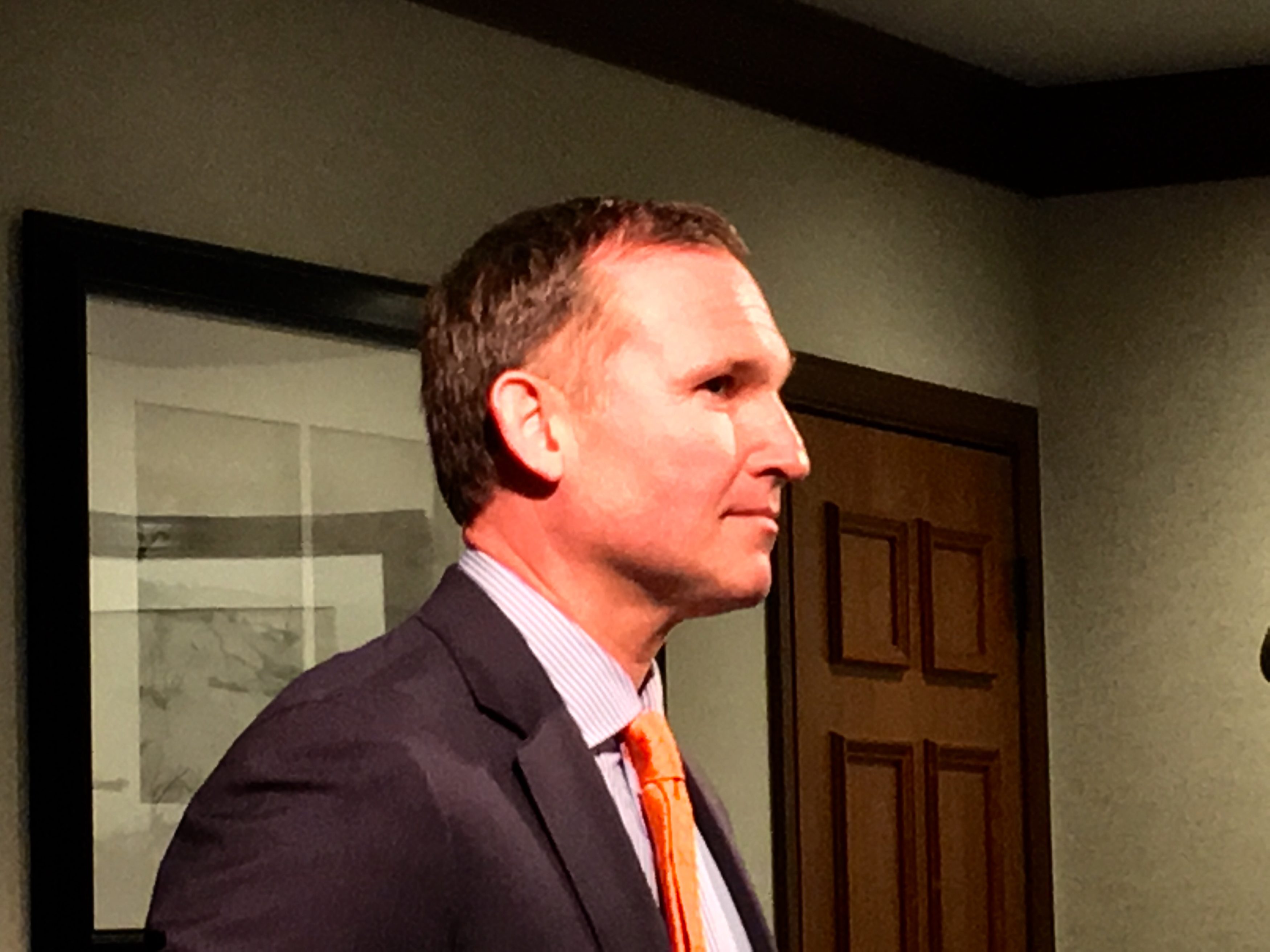 Back in 2015, in the wake of a terror attack in Paris, Jacksonville Mayor Lenny Curry stunned some when he came out in favor of restrictions on allowing Syrian refugees to enter the state of Florida.
Curry noted, in letters to Jacksonville's U.S. Congress delegation, that "at least one of the eight terrorists who conducted the attacks entered Europe with a special passport as a refugee of Syria. In light of this, I am very concerned about the U.S. Refugee Admissions Program."
He joined Florida Gov. Rick Scott in his request of members of Congress "to take any action available through the powers of the United States Congress to prevent federal allocations toward the relocation of Syrian refugees without extensive examination into how this would affect our homeland security."
This position had been largely forgotten – until Donald Trump issued an executive order barring travel for 90 days from seven majority Muslim countries, including Syria, Iran, Iraq, Yemen, Libya, Somalia and the Sudan.
Additionally, the Trump order barred refugee admissions for 120 days, and imposed an indefinite ban on Syrian refugees … thus, fulfilling that ask from the Florida Governor and the Jacksonville Mayor.
****
Despite the firestorm surrounding the Trump executive order, which continues to blaze on every cable news network and social media feed, Curry supports the administration.
In a conversation Monday morning, Mayor Curry noted that he had joined the governor back in 2015 in demanding "certainty and safeguards" from the federal government on refugee admissions.
"I continue to believe that's the case," Curry said. "When the federal government moves to protect [American citizens], that's the right move. The Trump administration is trying to protect [Americans] from terrorism."
While Curry believes that some of the early execution of the executive order, such as barring permanent residents and green card holders from entry, is "problematic," he also is willing to cut the Trump Administration some slack.
"The intent of the administration is mired," Curry said, "in the bureaucracy of big federal government."
Some pundits have suggested that a problem with the executive order was that it circumvented the Congress; for his part, Curry is "not going to get in that process."
****
In a related subject, an organization that Curry is a member of – the United States Conference of Mayors – has made news in January by coming out in opposition to President Trump's positions on sanctuary cities and a massive overhaul of the Affordable Care Act.
In contrast to his immediate predecessor in office, Alvin Brown, Curry hasn't been a particularly active conference member.
Brown attended fifteen of the group's conclaves.
Curry?
"I have not attended any of those conferences," the mayor said.
Mayor Curry hasn't studied the group's positions on sanctuary cities or on Obamacare.
Given the gap between the mayor's politics and that of the group, meanwhile, Curry intends to "look at that investment."
The current price tag for membership in the group: upwards of $26,000.
****
However, there is a salient reason the mayor hasn't given much thought to what the U.S. Conference of Mayors has to say.
Curry asserts that his day to day focus is on running the city, including victims of violent crime, saying that what he gets up thinking about – indeed, what wakes him up in the middle of the night sometimes – are situations like that of Aiden McClendon.
A year ago, the 22-month-old toddler was gunned down as he sat in a car on Jacksonville's Eastside.
Stopping that violent crime – ensuring that such situations don't happen again – is Curry's focus.
And that focus informs Curry's support of an executive order that seems draconian to many, but makes sense to a mayor who embraces public safety as his primary mission.