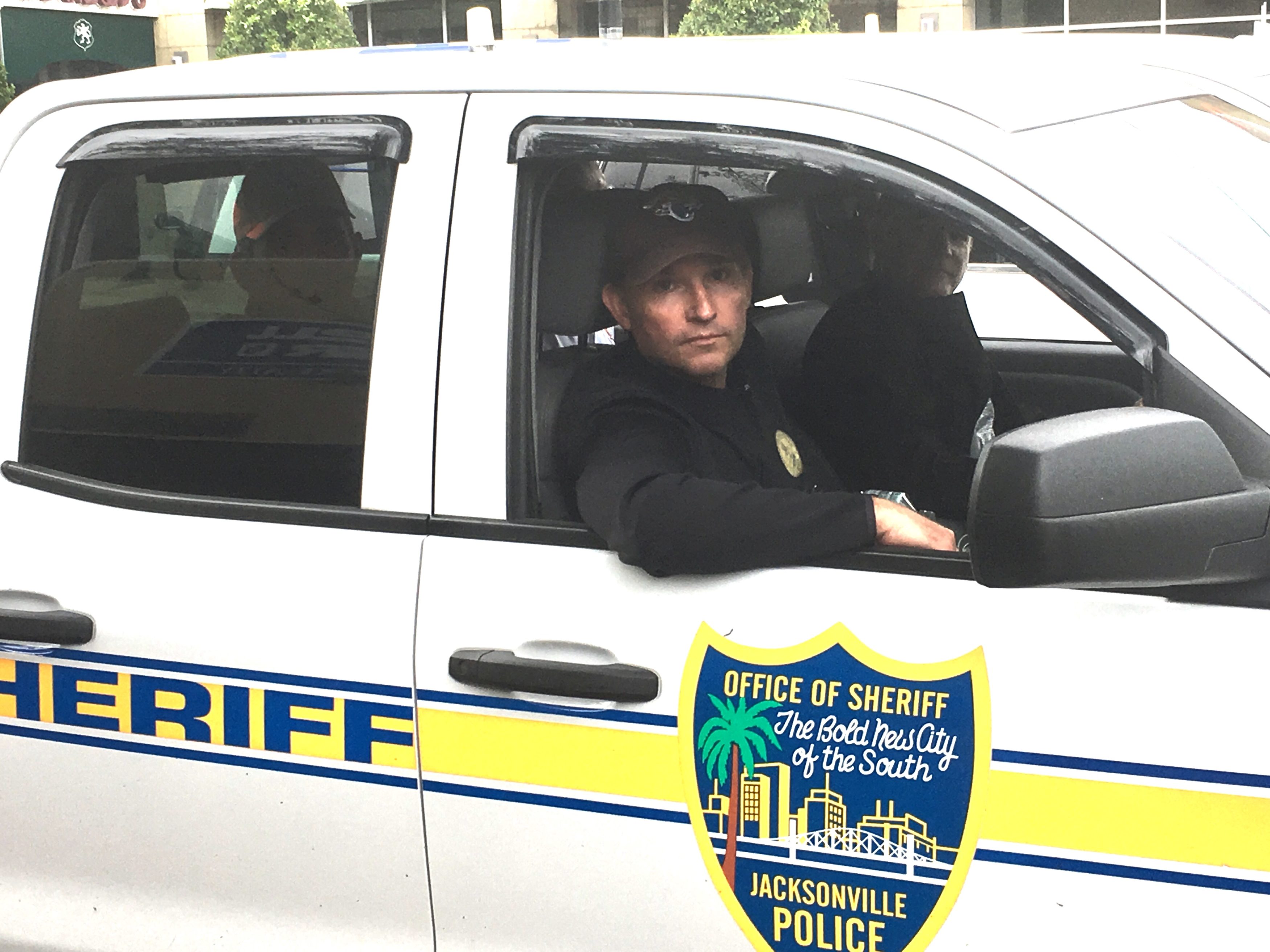 To those not looking at the Jacksonville City Council budget process closely, the end result Tuesday night was clean and uncontroversial.
A unanimous vote for the city's $1.27 billion budget for the upcoming fiscal year, one with $131M in capital improvements, and 100 new police positions.
However, a closer look at the budget process reveals that — after a summer in which some City Council members waxed poetic about re-asserting Council's prerogatives as the legislative body — Mayor Lenny Curry got everything he wanted despite some obstacles in the process.
He got the new police positions that were controversial in some quarters since they were proposed. He got his money for Edward Waters College: $8.5M for dorm and track improvements, under the guise of public safety.
And in doing so, he put some rivals in check … and all of that without being in the room.
Even before the vote, Curry was pretty confident in how it would go. He had no plans to be in City Hall to do a post-vote press gaggle; his plans, instead, were to coach his son's football game that evening.
And it worked out well enough, as he tweeted Wednesday morning: "Budget passes w/ my public safety priorities including 100 new cops,investment in Edward Waters College @ewctigers , & infrastructure."
As the Florida Times-Union headline blared: "Priorities intact."
And in getting there, Curry — or more aptly, his team of senior staffers that worked the Council and the room — ensured that anyone on Council who might challenge him might want to think twice.
Whether coincidentally or not, two of the biggest obstacles to Curry's agenda in recent months got checked,
Finance Chair Garrett Dennis, ahead of the August budget hearings, promised scrutiny and questions throughout that three week period.
Reviews of the process were mixed: especially nettled were department heads who waited well past their slotted time, as Finance Committee members turned what normally is a linear look into administrative tedium like head counts and part-time hours into philosophical inquiries that seemed a world away from the budget process as it happened in June in the Mayor's Budget Review Committee.
One major sticking point: the Mayor's call for 100 new police officers. Finance Committee members felt "targeted" by a poll saying that people wanted them. Yet, though only 80 of the positions were funded due to training class schedules, the Mayor got what he wanted.
And as budget night moved forward, it was clear that the unique approach to budget hearings from this finance committee may have slowed down the process.
Councilman John Crescimbeni, amidst a series of floor amendments authored by Finance Chair Garrett Dennis, noted with frustration that the vast majority of the 13 budget floor amendments came from Finance Committee members. Leading to the obvious question of why these issues — many of which were minor allocations — had to be worked out on the Council floor.
In part, that was because of the unique drama of that particular round of budget hearings, which didn't seem able to go an hour without some sniping comments from Dennis toward the city's chief administrative officer, Sam Mousa.
"You're the man," Dennis kept telling Mousa, with unmistakable condescension in his voice.
Finance Vice Chair Danny Becton — who has butted heads with the Curry administration for months, contending that the pension reform plan ratified in the Spring deferred payments to future generations and was little more than making minimum payments on one's credit card.
Becton dropped three floor amendments.
One of those amendments sought to move $8.5M from projects at Edward Waters College (dorm renovations and a new community track and field) to water and sewer projects.
The other amendment: almost $23 million to be moved to pension from two accounts ($8,638,343 from Pension Reserve for an extra pension payment for 2017-2018, and an additional $14,078,555 from Pension Reserve to bolster the contribution further).
All these amendments died for want of a second.
With Dennis and Becton effectively stiff armed on budget night, what does the future hold?
Monday, Mayor Curry's administration brings back the Kids Hope Alliance proposal.
The bill was deferred in committees, after meeting resistance in the Jacksonville City Council Finance Committee in August budget hearings.
For Curry, this plan to roll up the Jacksonville Children's Commission and Jax Journey into one omnibus board (appointed by the Mayor's Office in the current proposal, though that could change) is a major priority.
"I'm not going weak on this," Curry said regarding the reform legislation.
Lenny Curry built a political machine to get into office, and he did so even with many GOP office holders backing his Democratic opponent's re-election effort.
In office, he has some of the best operators working the room — and he has become increasingly adept at giving Council members photo opportunities, the kind that allow them to take credit for something tangible happening in their districts.
For those looking to take the temperature of City Hall in October, the deployment of the Kids Hope Alliance bill, the robustness of the debate, and the ultimate vote will be good thermometers.