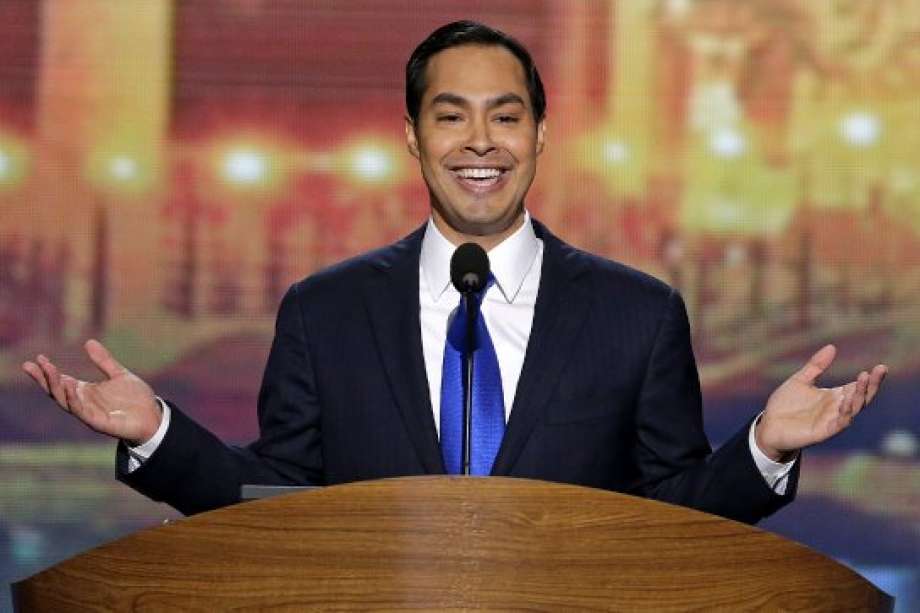 On Thursday, Oct. 26, the Duval County Democratic Executive Committee brings a big name to town for a fundraiser.
Former HUD Secretary Julian Castro, who may be in the mix for the 2020 Democratic Presidential race, is headed to Jacksonville for a fundraiser event designed to appeal to all price levels: a $50 "meet and greet" option is available for those going blue on a budget, as is a $1,000 VIP selection, suitable for trial lawyers and the like.
Also notable: the location of the fundraiser event.
Castro will be at the home of a local candidate: House District 15 hopeful Tracye Polson, who is making a bid to turn Republican Rep. Jay Fant's district from red to blue.
Polson — unlike many local Democratic candidates for State House races in traditionally Republican-leaning districts — has a nest egg that compares with that of her likely Republican opponent.
Republican hopeful Wyman Duggan has roughly $60,000 on hand after two months in the race.
Meanwhile, Polson brought in $51,099 in September (half of that self-financed), with over $47,000 of that cash on hand.
Polson faces an uphill battle in some respects. HD 15 includes the tony enclaves of Avondale and Ortega, expanding out deep into the Westside of Jacksonville. It's hard to imagine her getting many votes from the pickup truck and gun rack set, especially given that Tim Baker and Brian Hughes are running the Duggan campaign.
Still, there will be a competitive race in HD 15 — a stark difference from 2016, when Fant ran unopposed by a Democrat and burned $70,000 on television ads the month before the election anyway.
Democrats, as we wrote last week, are making plays in Northeast Florida that they hadn't in recent cycles.
Local college instructor Tim Yost is challenging Rep. Clay Yarborough in House District 12 on Jacksonville's Southside, but odds are longer for Yost. Yarborough is consistently fundraising ($53,000 banked) and Yost ($1,700 banked) is still finding traction.
For U.S. Rep. John Rutherford's Congressional District 4 seat, Monica DePaul, a Jacksonville woman who was Florida's first transgender delegate to a major-party nominating convention, is making her bid for the Democratic nomination.
Outside of the immediate Jacksonville area, a candidate with no questions about fundraising: Ambassador Nancy Soderberg, who reports a $336,000 haul in her first quarter as a candidate in Florida's 6th Congressional District.
The 2016 cycle was one in which Hillary Clinton actually beat Donald Trump in the city of Jacksonville (though the larger county went to Trump, thanks to the Beaches and Baldwin).
Yet Democrats had very little downballot traction, in part because candidates weren't fielded for State House seats held by Republicans, for the State Attorney's Office, and for the Public Defender office.
It's looking like Democrats will avoid those mistakes in 2018.
Helping the Democrats: absolute disarray in the Duval County Republican Party, where the chair is so freaked by leaks that she is threatening to make Republican Executive Committee members sign non-disclosure agreements.
The Duval REC is also facing a cash crunch, and there are questions among many of those REC members about whether or not the chair even has a strategy to bring money in. The local party has eschewed Lincoln Day events, which are historical cash grabs for county RECs.
One longtime observer says the party is at its weakest point since the early 1980s locally, a time when Southern Democrats still ruled the roost. Many others wax nostalgic for former chairs, such as Cindy Graves and Mike Hightower.
While most major Republican candidates run operations through committees now, making the party structure less necessary than it might have been previously, what is clear is that Duval Democrats see that they have real opportunity — and that they aren't wasting it.