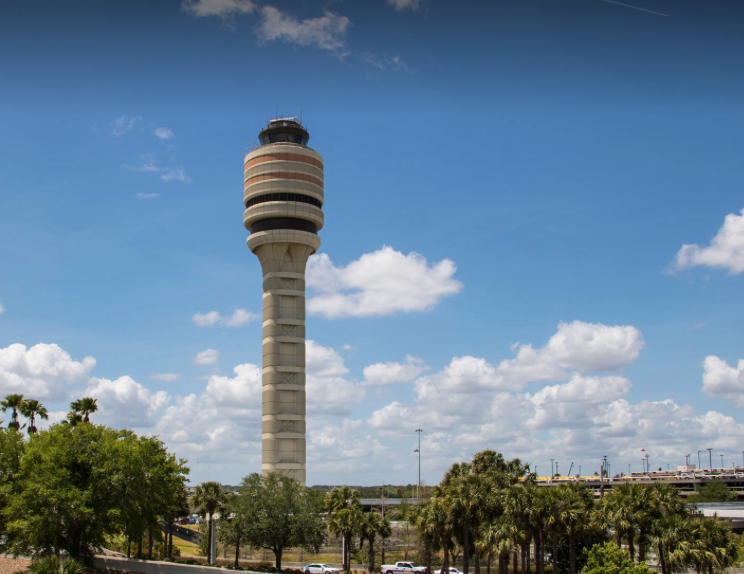 The U.S. Customs and Border Patrol is reassigning 10 border patrol agents away from the Orlando International Airport to the Mexican border for the next six months, a move that led airport officials and U.S. Rep. Stephanie Murphy to protest Friday that the already overwhelmed airport security will be seriously compromised.
CPB informed Orlando airport officials Tuesday that in January the 10 agents will be removed from duties of inspecting entry into the United States of the 2.8 million international flight airplane passengers that arrive at Orlando International Airport every year, as well as their luggage and the planes who bring them. The agents are being sent on a six-month rotation on the U.S. Southwest border, and not being replaced in Orlando in the interim.
On Friday Greater Orlando Aviation Chairman Frank Kruppenbacher and Airport Executive Director Phillip Brown wrote to Murphy, U.S. Reps. Bill Nelson and Marco Rubio, and U.S. Reps. Darren Soto, Daniel Webster, and Val Demings expressing concern that the issue appears to be from underfunding for the CPB.
The letter implored the legislators to act.
"We believe taking 10 CPB officers from their important and critical duties at OIA will pose a serious and noticeable safety and security problem for the traveling public and the thousands of employees at OIA," Kruppenbacher and Brown wrote.
"This directive will seriously diminish the security at OIA by adding more demands on already overburdened CPD officers who have been stretched to the limit to meet ever-increasing international visitation demands," Kruppenbacher and Brown added. "In fact, during the last fiscal year we experienced record growth in international traffic and in the last reported month, international passengers increased over 11 percent."
Murphy responded Friday on Facebook, agreeing, and declaring, " I have already expressed my profound concerns to CBP. I am scheduled to meet with senior CBP officials to discuss staffing levels at MCO, and I will urge them to reverse this misguided directive."
Even before the announced loss of border patrol agents from Orlando international, Kruppenbacher and Brown had warned in an August letter to the Central Florida congressional delegation that the airport's federal customs' inspections centers were significantly understaffed and getting overwhelmed.
International passenger traffic in Orlando has grown dramatically in recent years, from 1.5 million passengers arriving from foreign countries in 2009 to 2.8 million in 2016. Meanwhile, staffing levels for U.S. Customs and Border Patrol inspection stations and security remained unchanged, Brown and Kruppenbacher noted. The Greater Orlando Aviation Authority is spending $95 million to upgrade the Federal Inspections Area at the airport's main international terminal, and the pair raised strong concerns in that August letter that they considered it highly unlikely that it could be fully-staffed.
"Moreover, since 2015 when we were first permitted to do so under CBP's Section 559 Program, the Authority has paid $3,869,321 in overtime to CBP officers in order to process passengers that would otherwise not be able to arrive at MCO. The shortage of CBP officers is such that even with the ability to pay overtime, officers work 17, 18 or more days continuously without a day off," they wrote in August. "As the daily inconvenience to arriving international passengers shows, even these expensive efforts at self-help by the Authority are not sufficient and, given the substantial cost, they are not sustainable."