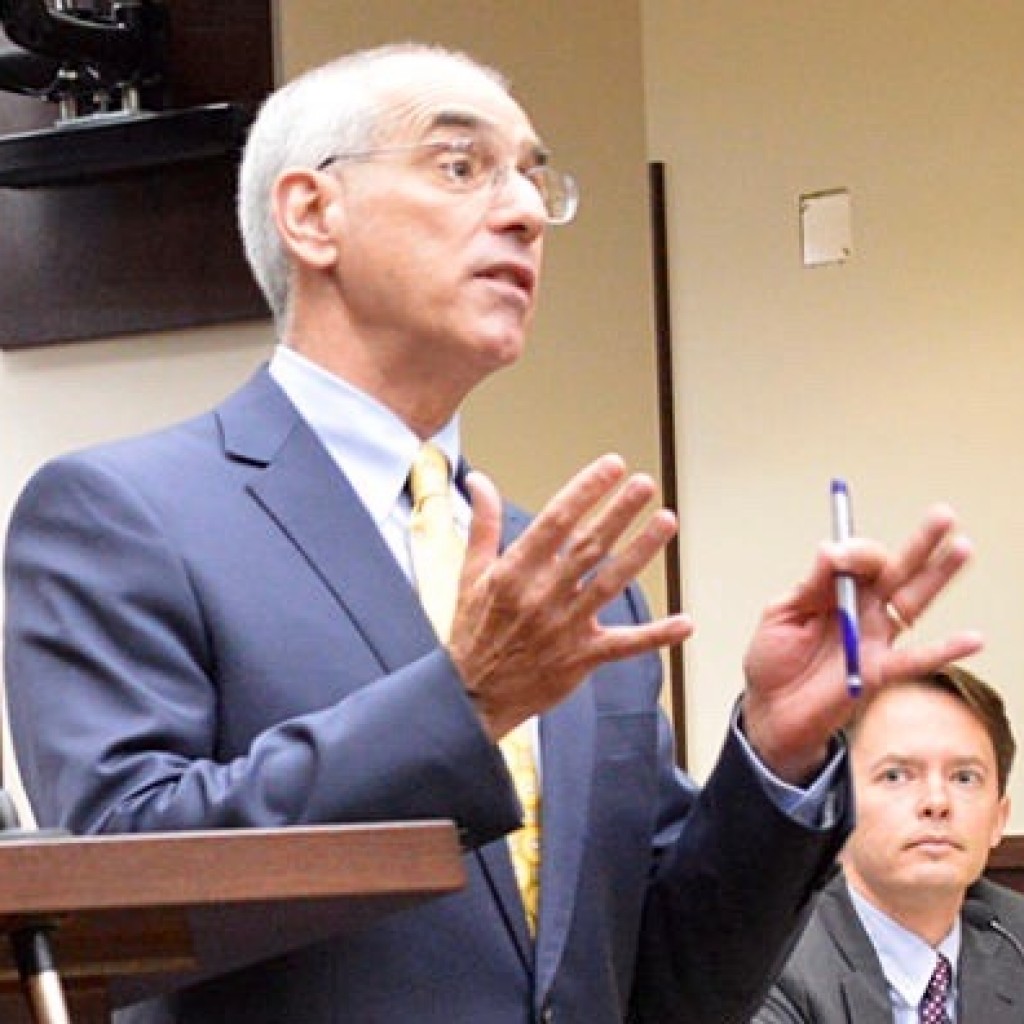 Longtime GrayRobinson attorney George Meros, who's been involved with high-profile state government-related lawsuits in recent years, is next heading to Holland & Knight.
The firm announced the move Wednesday in a press release.
Meros was most recently involved as outside counsel for the Senate in the high-profile case of embattled Sen. Jack Latvala, who eventually resigned after multiple sexual misconduct allegations.
Meros, first admitted to the Florida bar in 1978, joins H&K as a partner.
"George has an incredible reputation throughout the state of Florida," said Larry Hamilton, leader of the firm's North Florida Litigation Group. "He's entrusted by clients to handle their most complex, 'bet-the-company' cases and has also worked on some of the most important cases affecting government and public policy, which makes him a great fit for Holland & Knight."

Meros was most recently part of a team of attorneys that helped Senate President Joe Negron navigate internal investigations into sexual harassment allegations against Latvala.
The Clearwater Republican resigned after two separate probes concluded he groped and harassed women in his influence orbit and may have engaged in a quid quo pro, sex for votes relationship with a female lobbyist.
In another prominent case, he acted as lead counsel for the Florida House as it defended its redistricting plan. And he recently represented state CFO Jimmy Patronis in a case over a new law requiring insurance companies to track down beneficiaries.
Karen Walker, an executive partner of Holland & Knight, touted Meros as one the "most respected and well-connected lawyers in Tallahassee and throughout the state."
Meros will also be working with Mark Delegal, a well-known lobbyist in the law firm who served on Gov. Rick Scott's finance team.
Meros' arrival "allows us to expand out litigation and Florida government advocacy capabilities, particularly with respect to high-profile matters involving the government," Walker said.
He received an undergraduate degree from Eckerd College in St. Petersburg and a law degree from the University of Virginia School of Law. After law school, he clerked for Justice Alan Sundberg of the Florida Supreme Court.