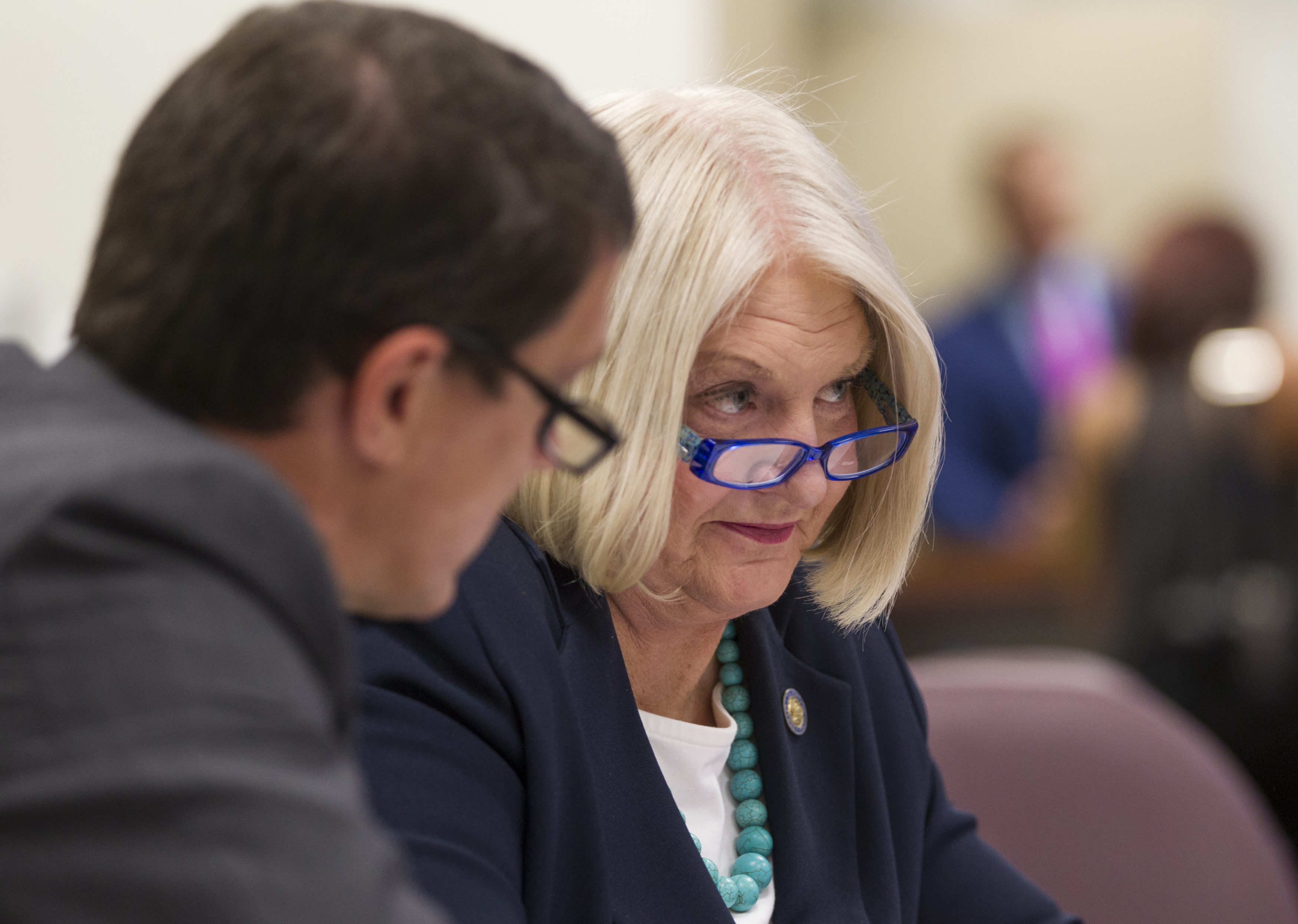 Three Central Florida Democrats will continue their efforts to curb gun violence on Saturday as lawmakers continue to grapple with the post-Parkland political environment.
Linda Stewart will renew her push of an assault weapons ban during a rare Saturday floor session of the Florida Senate, while state Reps. Amy Mercado and Carlos Smith will host a gun safety roundtable with survivors of the 2016 mass shooting at Pulse nightclub.
On Friday, Stewart reaffirmed her pledge to push for legislation that bans civilian versions of military-style assault weapons and high capacity magazines.
Stewart was the senate sponsor for bills filed before session that would ban semi-automatic assault rifles (SB 196) and bump stocks (SB 456). Smith filed the House version of the assault weapons ban, while Miami Beach Democrat David Richardson filed the bump stock ban in the House.
None of the bills were heard in committee.
"Floridians overwhelmingly support an assault weapons ban and they want action," said Stewart. "Our kids have said #NeverAgain. The path to reduce gun violence and prevent these massacres has to include restrictions on assault weapons that only serve the purpose of killing people."
Stewart will take up the issue when her colleagues debate the Senate's gun legislation (SB 7026) which establishes the Florida Sheriff's Marshal Program to arm teachers and faculty.
While the Senate takes up that issue, Mercado and Smith will sit down with survivors and families of victims of the Pulse tragedy, along with parents, students, teachers and advocates to discuss current gun safety proposals introduced by the Legislature.
The roundtable will take place at Acacia Banquet Hall in Orlando. The event begins at 10:00 a.m.