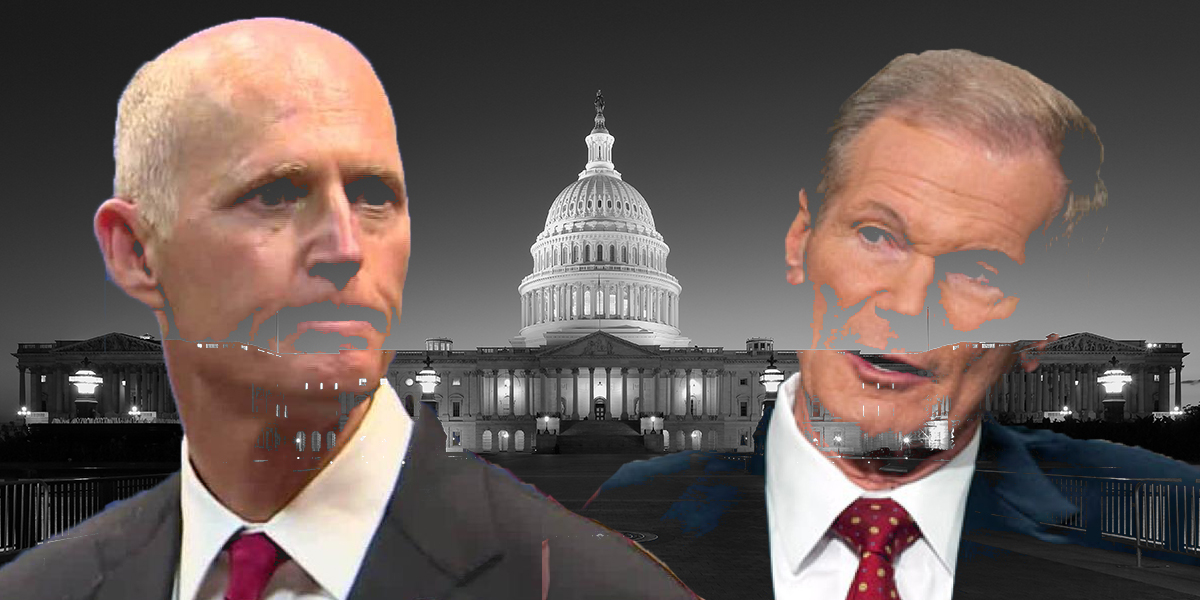 In a move Democratic U.S. Sen. Bill Nelson is calling "raw politics," Senate Majority Leader Mitch McConnell has canceled most of the Senate's August recess, forcing would-be campaigning senators to remain in Washington for most of the month.
"Due to the historic obstruction by Senate Democrats of the president's nominees, and the goal of passing appropriations bills prior to the end of the fiscal year, the August recess has been canceled," McConnell said in a statement.
"Senators should expect to remain in session in August to pass legislation, including appropriations bills, and to make additional progress on the president's nominees."
Senators will reportedly be able to spend the first week of August in their home state. But that's a far cry from the full-month break senators were expecting.
Republicans have hit Democrats for their "obstruction" of Donald Trump's nominees in the past. The truth is a bit more complicated, but Democrats have used tactics to stall some of Trump's selections.
Now, McConnell says he aims to make them pay by taking away their vacation time. Nelson, however, sees the move more cynically.
Speaking to reporters, Nelson says McConnell's real intent is to block Democrats in competitive elections from hitting the campaign trail. By scheduling votes in Washington, senators face the choice of skipping votes to campaign in their home state or giving up on valuable campaign time to remain in Washington.
Though the move affects all senators, it hits Democrats especially hard. The 2018 election map is an incredibly harsh one for Democrats, as Democrats hold 26 of the Senate seats up for re-election this cycle. Ten of those seats are in states won by Trump, including Nelson's here in Florida.
Outgoing Florida Gov. Rick Scott, a Republican trying to take Nelson's seat, used McConnell's move as a way to jab at his incumbent opponent.
"It's promising to see the Senate cancel its month-long vacation and try and get some work done," Scott said in a statement. "Working Floridians don't get to take the month of August off, and neither should career politicians."
The amount of resources Scott has poured into this campaign has not gone unnoticed. It remains to be seen whether the loss of three weeks of campaign time will harm Nelson's chances to hold his seat, or whether he can find time to fundraise and stay connected to Florida voters while hundreds of miles away.
The race is widely expected to be a close one. Intended or not, McConnell's move may just help tip the scales.