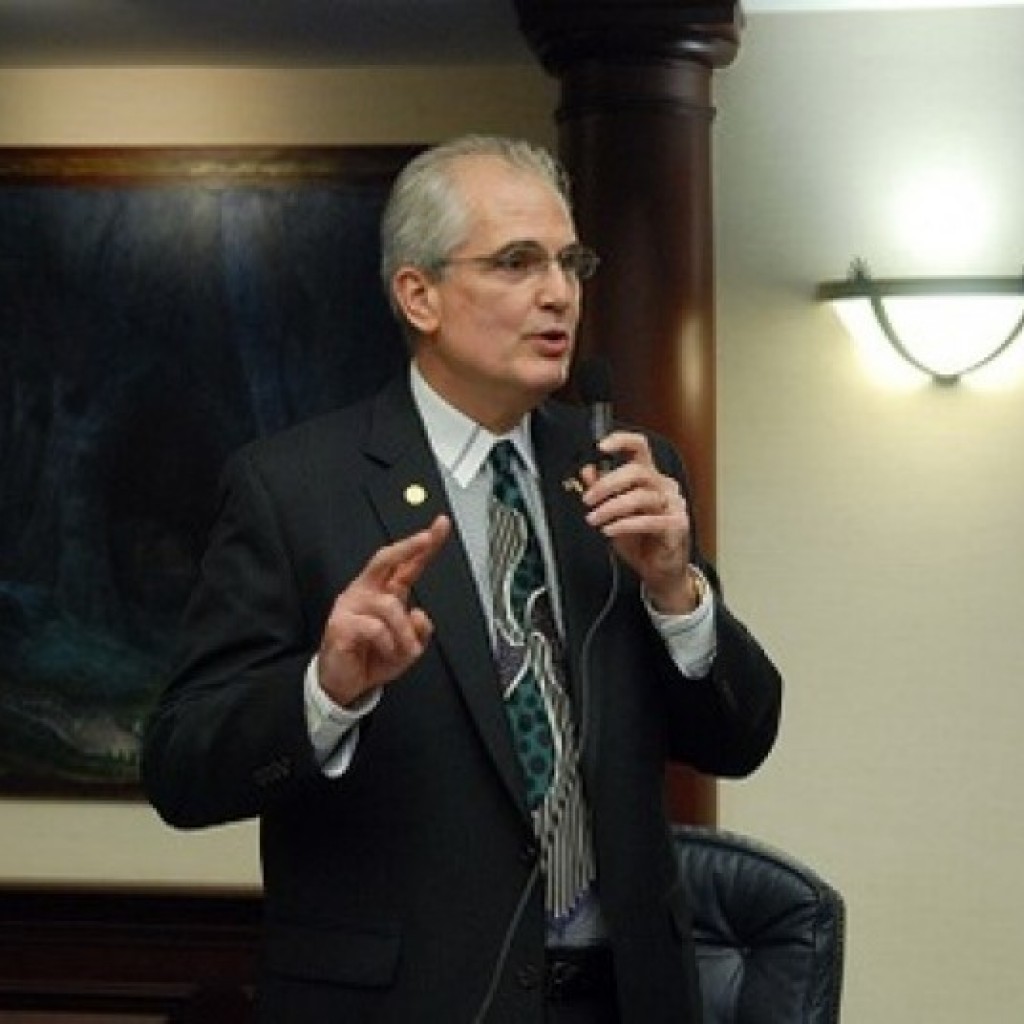 Attorney General Pam Bondi issued a lengthy endorsement Monday for former state Rep. Fred Costello's bid to replace U.S. Rep. Ron DeSantis in Florida's 6th Congressional District.
"It is my pleasure to endorse Representative Fred Costello in the Republican primary for U.S. Congress. Representative Costello served as a Captain in the U.S. Air Force and has been a long time supporter of veterans and law enforcement both locally as Mayor of Ormond Beach and while serving in Tallahassee as a State Representative," Bondi said in a news release.
"Dr. Costello led the effort in the Florida House to pass legislation to adopt the Prescription Drug Management Program to give my office one of the tools we needed to put the pill mills out of business and fight opioid abuse. His effort helped us save lives.
"Fred is an outstanding example of a servant leader who answered the call to serve his community as a citizen legislator. He lives what he believes and has earned the respect of all who know him.
"We need more principled conservatives like Fred who support President [Donald] Trump and the #MAGA agenda to represent us in Washington. Because I know his heart, his values and his record of standing up for what he believes, I know Fred will well serve his district and all Americans with honor and distinction."
Costello, who is a dentist and veteran of the Vietnam War, said he was "deeply honored" to receive Bondi's endorsement.
"She is a fierce guardian of the public interest and deeply understands the critical public safety issues that impact the lives of our fellow Floridians. I join Attorney General Bondi in supporting President Trump's mission to make America safe, secure, prosperous and great again," he said.
Costello is one of three Republicans vying for the seat, which opened up due to DeSantis' decision to run for Governor. He faces Fox News contributor Mike Waltz and businessman John Ward in the Republican primary, the latter of whom has gone to great lengths to paint himself as the most Trumpian candidate in the race.
Ward led the Republican field with $709,000 banked at the end of the first quarter of 2018, including $550,000 in candidate contributions, while Waltz was about $50K behind counting the $400,000 he'd pumped into his campaign. Costello was in a distant third with $15,720 banked at the end of the reporting period.
CD 6 is rated as a "likely Republican" district in University of Virginia political scientist Larry J. Sabato's "Crystal Ball," though Democrats Steven Sevigny, a Daytona Beach physician, and Nancy Soderberg, a former Ambassador to the United Nations, have raised well into the six figures.
CD 6 covers a stretch of Florida's east coast, from southern Jacksonville to New Smyrna Beach.