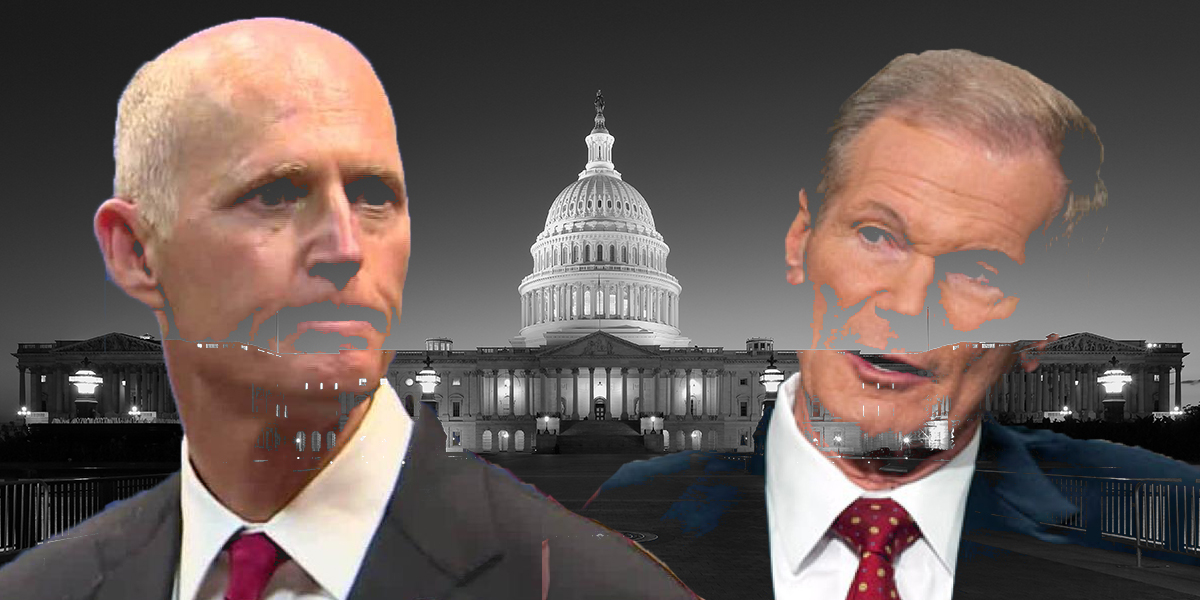 Democratic U.S. Sen. Bill Nelson is back on top in his 2018 re-election bid against Republican Gov. Rick Scott according to a new survey from Public Policy Polling.
The poll found 48 percent of Florida voters want the longtime Senator to get a fourth term, while 46 percent of voters said they wanted to send Scott from Tallahassee to Washington. The remainder of those polled said they were unsure who they would vote for come November.
The PPP results show a change-up from the last several rounds of polling in the high-profile U.S. Senate race. Earlier this month, a poll from the pro-Scott Florida Chamber of Commerce put the two-term Governor in the lead, 48-45 percent. Last month, a poll out of Florida Atlantic University produced similar results, showing Scott with a 44-40 percent lead.
Part of the shift in the new poll could be due to who it says will show up on Election Day — 40 percent of those polled were Democrats, 39 percent were Republicans and the remaining 21 percent were unaffiliated or third-party voters.
By race, the sample was 70 percent white, 12 percent Hispanic and 12 percent black. Nearly half of those polled were between 45 and 65 years of age, while voters over 65 made up a third and younger voters accounted for 20 percent.
The survey also measured voters' views of Nelson and Scott, finding Nelson slightly above water on favorability, 42-41 percent, and Scott a tad beneath, 44-46 percent.
When it comes to President Donald Trump, whose presence is expected to loom large over the U.S. Senate contest and others, respondents narrowly voted for him over Hillary Clinton two years ago but now say they find him unfavorable by a 4-point margin, 45-49 percent, with 5 percent unsure.
The automated phone poll was commissioned by Democratic consultant Christian Ulvert of EDGE Communications. It was conducted June 18-19 and took 1,308 responses from Florida voters across the state's 10 media markets.