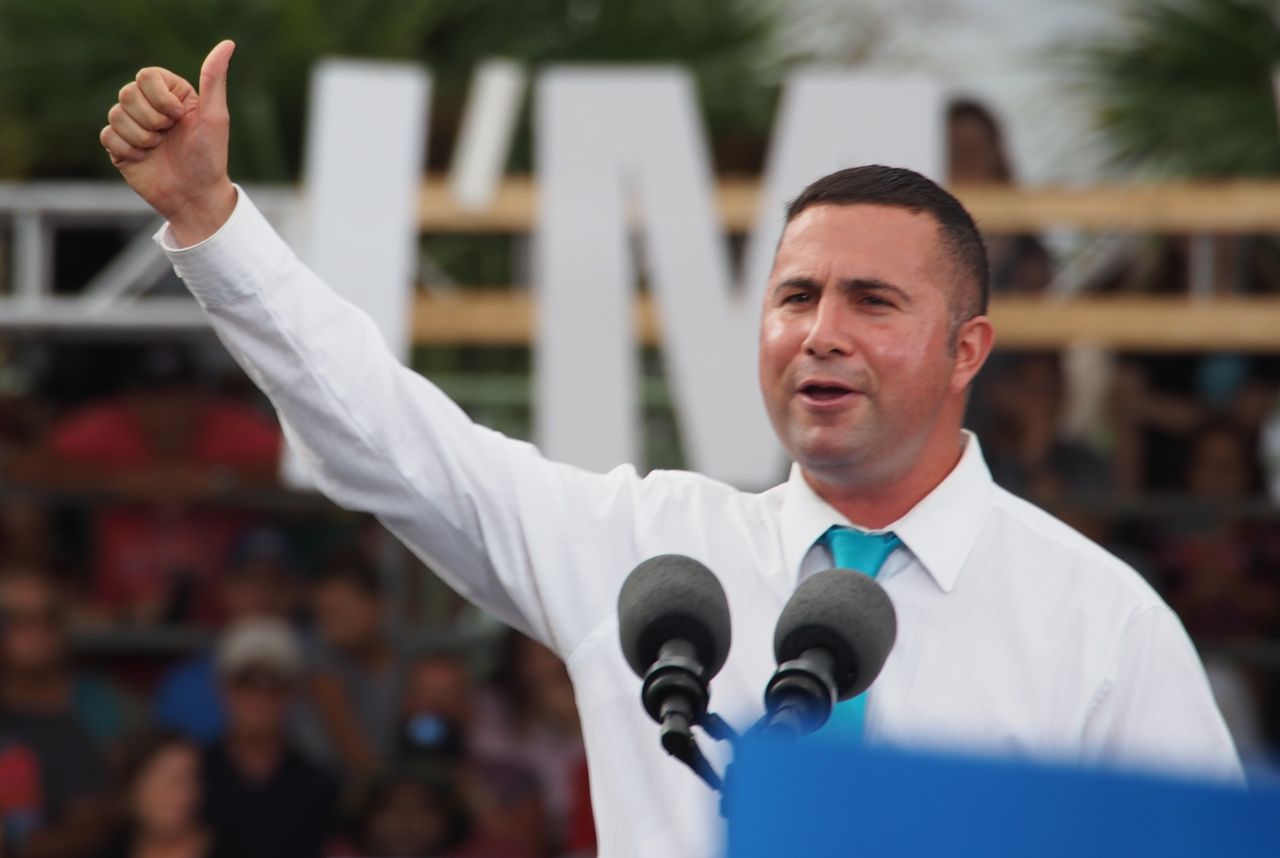 Democratic U.S. Rep. Darren Soto has put himself on track for re-election with a surprisingly easy victory Tuesday night in the Democratic primary for Florida's 9th Congressional District, stymying the comeback attempt by his predecessor, former U.S. Rep. Alan Grayson.
Soto, a former Florida Senator who won a trip to Congress in 2016 after Grayson decided to run for U.S. Senate, is seeking the chance to establish himself as a full force on his own for the district, not just as the guy who stepped into Congress when Grayson stepped out. [Grayson lost the Democratic primary for Senate in August 2016.]
The election campaigns appeared close and for a long time, it appeared that Grayson, with his deep roots in the nation's progressive community, would have the edge. But Soto's ground game and a huge assistance from an independent political action committee, the George Soros-funded Latino Victory Fund offered a big late boost. Waves of Spanish-language advertising funded by the PAC and key endorsements from Puerto Rican leaders helped spur as big a Hispanic turnout as Soto, of Puerto RIcan heritage, could have hoped for.
But Tuesday it turned into a landslide, burying Grayson in all three counties of CD 9.
With almost all returns in, Soto was taking 67 percent of the vote in Grayson's home county of Orange, 67 percent in Soto's home county of Osceola, and 63 percent in Polk County. Overall, Soto had 64 percent to Grayson's 34 percent. In those early returns, Soto was building a lead of more than 13,000 votes.
Those early results are indicating that Grayson's political comeback attempt has been a dud.
Soto's first two years have established him as a strong voice on immigration reform, Puerto Rican concerns, and environmental protection causes, especially those involving Florida's water issues. He has won support from a variety of progressive groups representing causes ranging from women's rights to gun law reforms.
Grayson is a nationally known progressive lion who had been a poster-child for the party's left wing: someone who fashioned himself as the "Congressman with Guts." Yet he found his strongest support, including financial support, among liberals in such places as Washington, New York, and California. Soto had locked up most of the Florida Democratic Party leaders and organizations.
The pair fought through a bruising primary campaign with several face-to-face debates and other forums. Grayson repeatedly attacked Soto, charging that he has been less effective in Congress than Grayson himself had been. Soto fought back, sometimes alluding to Grayson's knack for the outrageous, while portraying himself as both effective and more stable.
On Tuesday Grayson found that his national reputation doesn't mean much to the more moderate voters in his old district covering Osceola County, south Orange County, and east Polk County.
Another disappointed candidate in Tuesday's primary might be the Republican nominee, Wayne Liebnitzky. His campaign has been quietly preferring the prospect of a Nov. 6 election against Grayson, who they felt was much more vulnerable than Soto in the fight for independent voters. Either way, Liebniytzky starts the fall campaign as a clear underdog in a district that gives Democrats a solid advantage in voter registration, and an election season in which both Democrats were raising far more money than he.
Soto-Liebnitzky will be a rematch of 2016, when Soto won 57-43.
The district also is home to Central Florida's biggest Puerto Rican community, and Soto, a descendant of Puerto Rican migrants, counts himself as a member of that community.  That distinction played well in his 2016 election when he first defeated Grayson's wife, Dena Grayson, and Grayson's former aide Susannah Randolph in a Democratic primary that broke Puerto Rican voters Soto's way, and then against Liebnitzky.
That made Soto the first Puerto Rican elected to Congress from Florida, a source of enormous pride for himself and for the community that elected him. But there always was that caveat that he didn't have to defeat Alan Grayson to get there, for Grayson claimed his own strong connections within the Puerto Rican community.
Now Soto can claim the undisputed championship of the district.