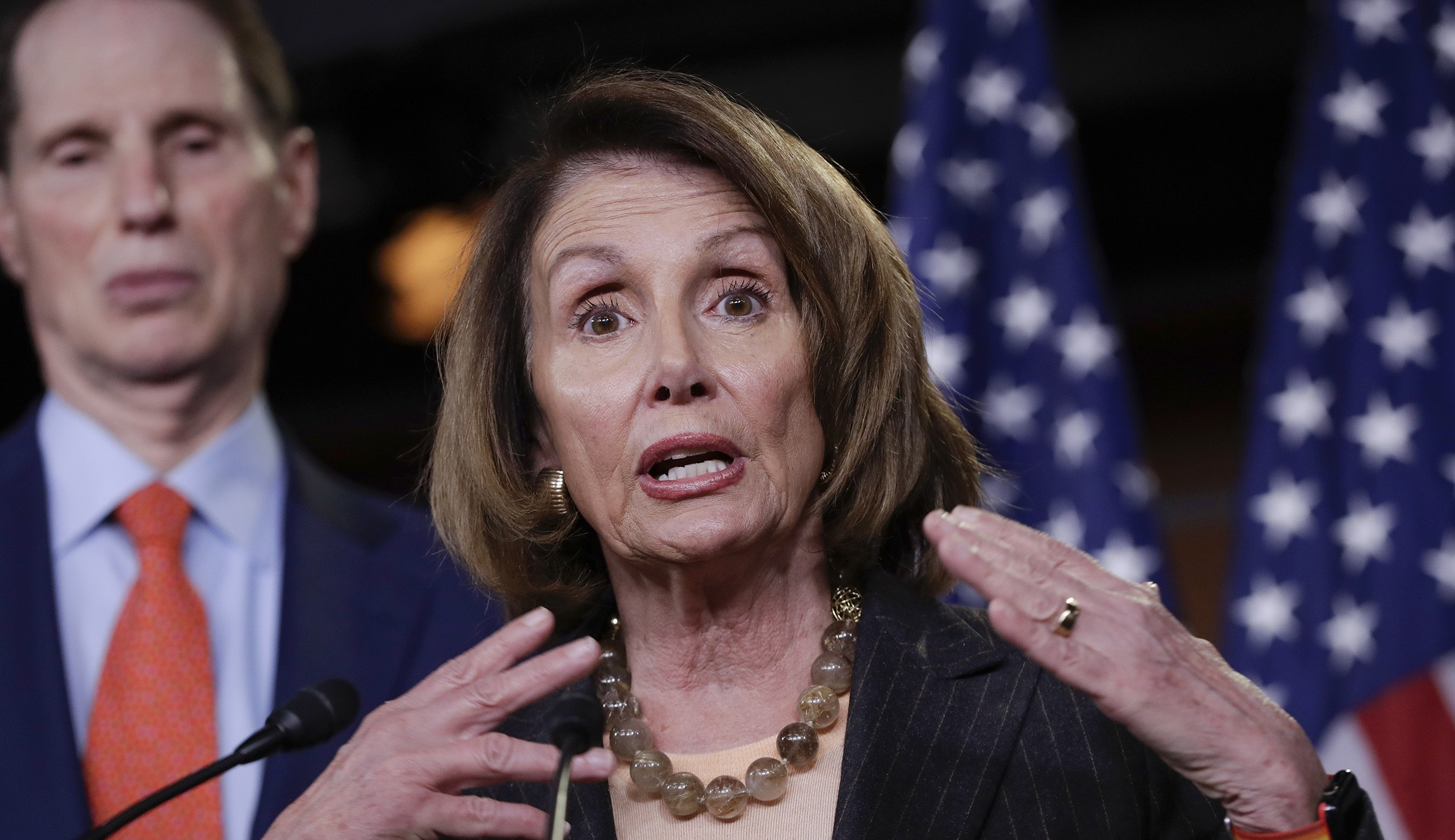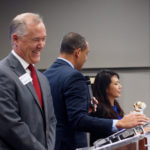 U.S. House Minority Leader Nancy Pelosi is expanding her South Florida trip on Wednesday to include a stop in Orlando Thursday; and since little is being disclosed about it, Republican congressional candidate Mike Miller charged that Democratic U.S. Rep. Stephanie Murphy is doing something with her. But Murphy's campaign said, Nope, not us.
The issue is a little raw in the congressional race for Flordia House District 7 covering Seminole County and north and central Orange.  Republicans particularly Miller, a Republican state representative from Winter Park trying to take her seat, have been trying to paint Pelosi as the ultimate liberal, out of touch with Central Florida values, particularly on the Seminole County portion, and trying to tie her to Murphy.
Pelosi did campaign for Murphy in 2016, and even helped get her selected to run for the CD 7 seat in the first place. But since getting into Congress, Murphy has carefully sought to set a course away from the liberal wing of the Democratic Party.
In a Tiger Bay debate on Tuesday Murphy went so far as to say she could not, as of now, support Pelosi for House Speaker if the Democrats win control of the U.S. House of Representatives, not unless Pelosi agrees to demands that a bipartisan congressional group called the Problem Solvers Caucus, which Murphy joined, has set forth.
Yet here comes Pelosi on a still publicly-unidentified mission to Orlando Thursday, after a roundtable meeting with Parkland students and a couple of private events Wednesday.
"Leader Nancy Pelosi is not scheduled to participate in any public events during her limited time in Orlando," was all her spokesman Jorge Aguilar said in a brief inquiry from Florida Politics about why she was coming to Orlando.
Miller's campaign fired a charge that Pelosi was coming to raise money for Murphy, and that the Democrats were keeping the visit secret.
"Why would Stephanie Murphy hide the fact her party's leader will be in town raising money that will benefit her campaign?"  Miller inquired in a news release issued by her campaign.
Because it's not true, Murphy's campaign responded. Murphy has a couple of events set for Thursday, including a public roundtable discussion in Orlando on environmental issues in the afternoon, and a keynote address to the Seminole County School Administrators Legislative Dinner in the evening. Neither of them involve Pelosi.
Even if Pelosi is just generically raising money for the party or one of its principal political action committees, so far in this election Murphy hasn't received much support from any of those entities for her re-election effort.

"This is another swing and a miss from Mike Miller," responded Murphy's campaign spokeswoman Christie Stephenson.