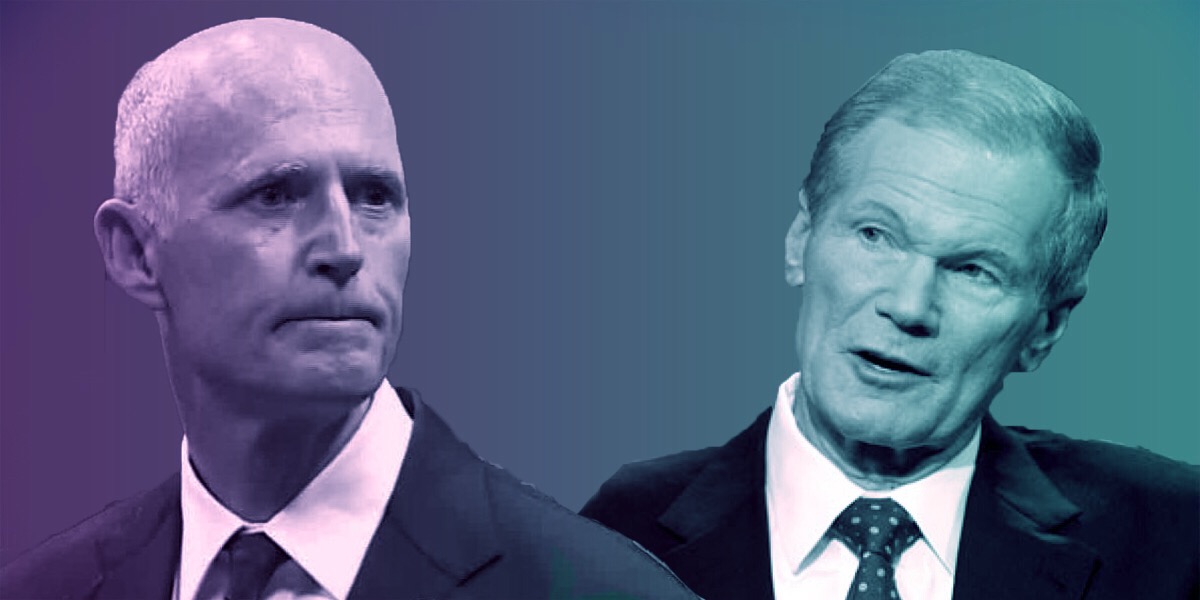 During the campaign battle against Sen. Bill Nelson, Gov. Rick Scott's operation routinely chided the third-term Democratic incumbent for being "confused" or otherwise detached from what's going on.
Remarkably, just two days after accusing the Nelson campaign of "fraud" on Fox News Sunday, Scott's campaign is pivoting to a new message for Tuesday:
The Senator is barely providing evidence of his existence beyond "proof of life" videos.
This from spox Chris Hartline: "Where is Bill Nelson? What has his campaign been doing? You'll notice, his campaign hasn't been a party to any of the lawsuits filed by their side."
(Incorrect, by the way. The campaign is co-plaintiff in the federal lawsuit over mismatched signatures. A hearing in that case is on Wednesday.)
"They're filed by the liberal groups controlled by Chuck Schumer and the only person speaking publicly is his DC lawyer Marc Elias. We've seen some proof of life videos from Bill Nelson, but other than that," Hartline added, "we have no idea where he is. Do you?"
Hartline contrasts Nelson, who "seems to have handed the reigns over to his D.C. lawyer," with Scott "gearing up" to go to D.C. for "new-member orientation."
This is quite the message evolution from Sunday.
"Sen. Nelson is clearly trying to commit fraud to try and win this election," Scott said on Fox News Sunday. "That's all this is."
Nelson has avoided the spotlight since a Friday afternoon statement released via video.
"Scott is abusing the full force of his public office as Governor to stop a complete and accurate counting of all the votes in Florida – which would determine whether he wins or loses," Nelson said.
Multiple observers, including POLITICO Florida, have noticed the contrast between the comportment of Scott and DeSantis during the recount.
"These guys are going full crazy and there's no need," said one DeSantis insider to POLITICO. "It's utterly unhelpful and pointless. We're going to win. So why do this?"
With results of the machine recount due by 3 p.m. Thursday, the open question will be how the respective Senatorial campaigns react if a hand recount is mandated, as the spreads indicate would be the case in two of the three statewide races in machine recount currently.
Scott leads Nelson by 0.15 percent; A hand recount would be mandated at 0.25 percent or less.
Meanwhile, one potential explanation for DeSantis' posture in the Governor's race: With his spread at 0.44 percent over Andrew Gillum, the likelihood of a hand recount is minimal.