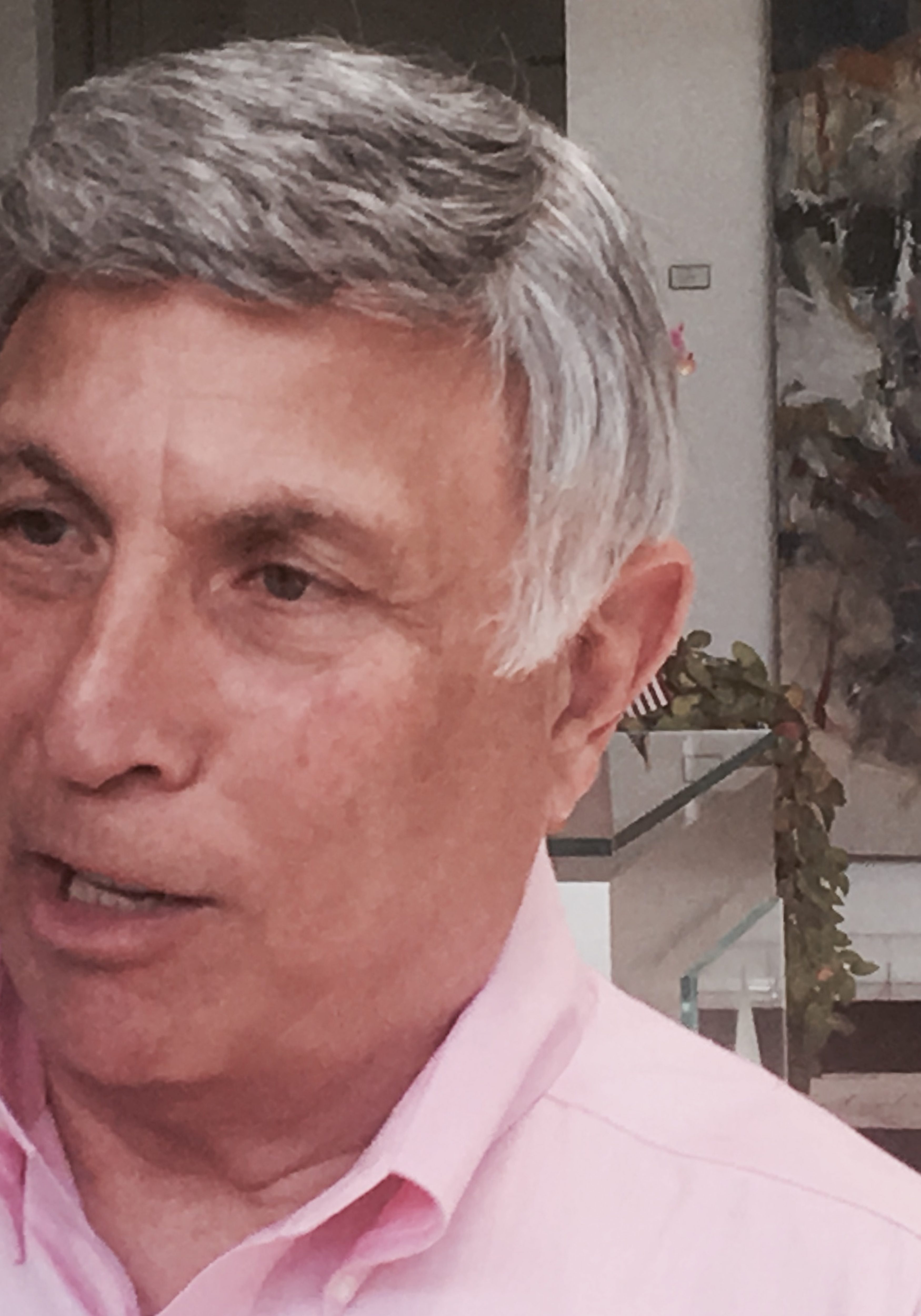 Despite Democrats comprising a plurality of registered voters in Jacksonville, they didn't field a Mayoral candidate. 
Jacksonville City Councilman Tommy Hazouri made waves last week, when he (a former Democratic Mayor) endorsed Republican Mayor Lenny Curry in an ad.
The buy is big: over $200,000 in total, we are now hearing, from the Florida Republican Senatorial Campaign Committee.
Despite Democrats comprising a plurality of registered voters in Jacksonville, the local party failed to field a Mayoral candidate.
However, the Duval Democrats have issued a resolution opposing Curry's re-election, and are helping his principal opponent (Republican Councilwoman Anna Brosche) target Democratic voters.
A number of Democratic supporters of Brosche have made their displeasure about Hazouri's play known via social media.
Hazouri's take?
"What some people think is occurring on the outside is not occurring on the inside of City Council," Hazouri said.
Hazouri noted that early in his term, he "fought for" Democrats Curry was removing from boards and commissions.
"Nobody was there backing me," the Councilman said.
Hazouri moved on.
"The pension bill needed to be resolved … I supported this because the [defined benefit pension plan] was 46 percent funded," Hazouri said of the 2016 pension reform referendum. "People voted for the sales tax … sooner or later, we'll be basically debt free."
Hazouri credited Curry with not vetoing the Human Rights Ordinance expansion, noting that it cost him with conservative.
"He thought it was prudent to let it become law without his signature," Hazouri said.
They haven't discussed the issue since.
"Having been a mayor, I respect the office, no matter who's sitting in there," Hazouri said. "As far as Democrats, I've supported every gubernatorial and presidential candidate."
Hazouri said it was Curry's "prerogative" to support President Donald Trump.
"He's a Republican. But it's not Association 101 that transfers to me," Hazouri said, noting that city government is non-partisan.
Hazouri also isn't worried that the Mayor would sell JEA in his second term. Though they haven't discussed the issue, Hazouri "trusts the Council" not to authorize a sale.
When it comes to Brosche, Hazouri sounded darker notes.
"I respect those who want to support Anna, but I've worked with her. I saw no leadership in four years," Hazouri said.
Hazouri doesn't believe it would be possible to have a functional working relationship with Brosche, were she to become Mayor.
"And I doubt very seriously whether she would have one with the majority of Council," Hazouri added.
"Some are disappointed that I'm speaking out for Curry, but I want to keep Jacksonville moving forward," Hazouri said, wondering also why Brosche didn't run as a Democrat were that her intention.
Being "relegated to one committee" when Brosche was Council President struck him as "vindictive."
"It was kind of a waste of talent, having one committee," Hazouri said, before moving on to what he believes is a pattern of missed shots by Brosche during her Council tenure, including her initiative to remove Confederate monuments, and a desire to return a controversial donation to the United Arab Emirates.
"She and [Garrett Dennis] in tandem wanted to pick up $2.75 million from the general fund and return the money, much of which goes to the Northwest Quadrant," Hazouri said.
Hazouri, of course, has his own re-election campaign right now. Thus far, the money race is on his side.
Hazouri has $120,000 on hand in hard money, with reports pending from his political committee ("Let's Stay Together," a homage to soul singer Al Green). His opponents have roughly $5,500 cash on hand between them.
In addition, the candidate has a new television ad, shown below. It mentions first-term accomplishments, including passing the Human Rights Ordinance.
Starting next Tuesday, the six-figure ad buy begins … right when Hazouri's endorsement of Curry is slated to leave the airwaves.
In a sign of Hazouri's willingness to work across the aisle, he's working with consultant Carlo Fassi, a rising star in the region. Co-producing the ad: Matt Brockelman of the Southern Strategy Group.
"As far as Hazouri is concerned, it's sad that he is allowing himself to continue to be a pawn for Lenny Curry. He can continue his mud slinging in his attempt to seek attention and acceptance from the mayor and his allies, but the fact is, real leaders like Anna rise above that sort of thing. She's focused on her campaign and building a better Jacksonville for its citizens. She won't be engaging in Mr. Hazouri's games," said Ryan Wiggins on behalf of the Brosche campaign.