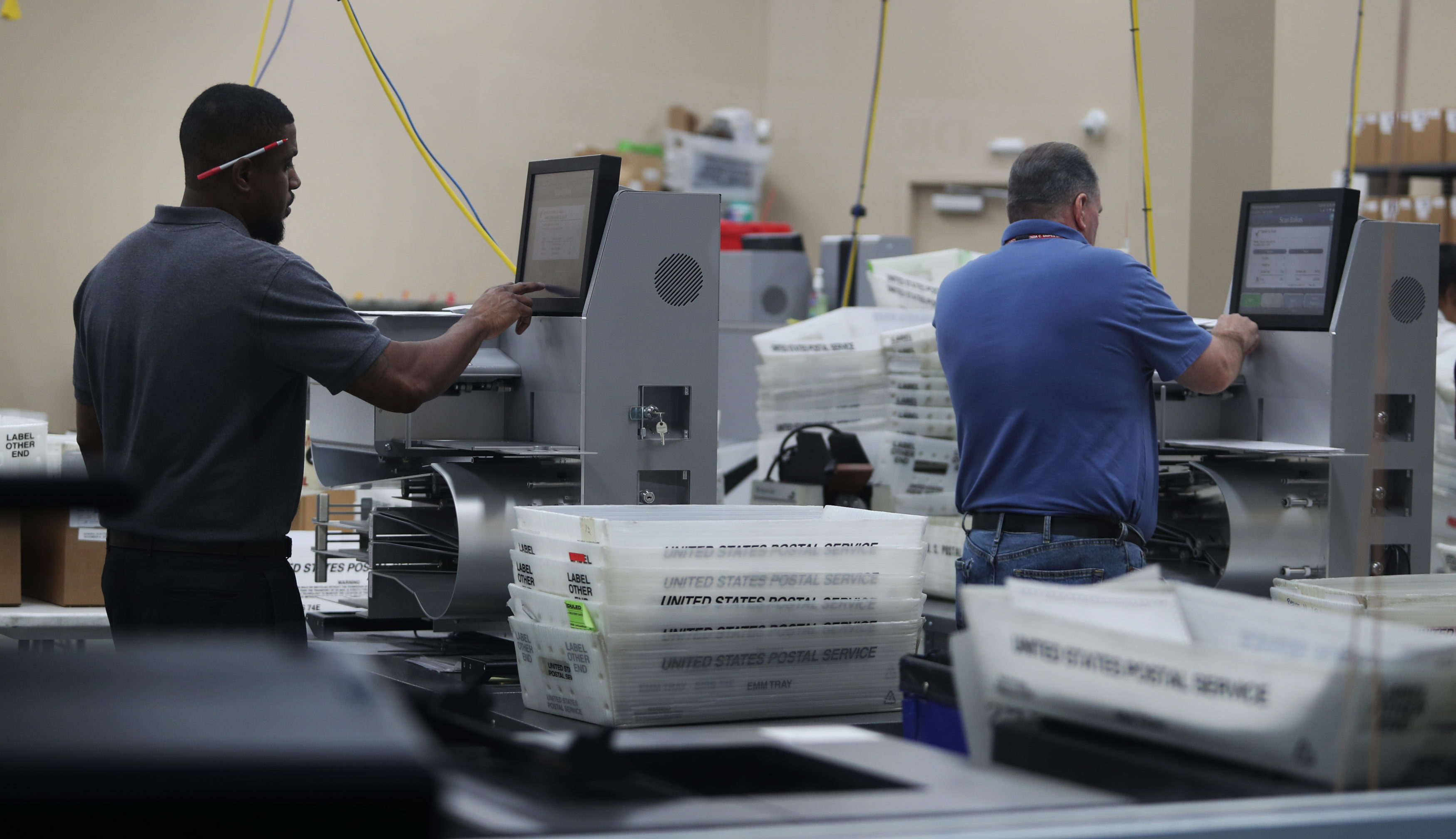 That proposal comes after complaints were lobbed at elections officials in 2018.
A trio of South Florida Democrats is pushing a new bill to reform ballot designs, vote-by-mail deadlines and several other aspects of Florida's election system.
The legislation (SB 1386) was filed by Sen. Jose Javier Rodriguez of Senate District 37. Sens. Oscar Braynon II of Senate District 35 and Bobby Powell of Senate District 30 are co-sponsoring the bill.
The measure would require standardized ballot design, create guidelines on notification procedures for rejected ballots and set up rules on the cure process for ballots with missing or mismatched signatures.
That proposal comes after a series of complaints were lobbed at elections officials in both Broward and Palm Beach counties. Broward's ballot design was criticized as potentially costing U.S. Sen. Bill Nelson thousands of votes in a race he lost by just over 10,000 votes. Both counties struggled to meet recount deadlines.
And in Bay County, elections officials accepted ballots by email, as residents there were still recovering from Hurricane Michael. That's despite the fact that allowing ballots to be emailed violated state law.
Rodriguez says those mishaps led him to introduce this new legislation.
"There is nothing more important to the future of our democracy than our commitment to ensuring that every vote is counted at the ballot box," Rodríguez said.
"Unfortunately, the 2018 election revealed glaring holes in our electoral processes that left our citizens unsure that their voices had been heard. This common sense election reform package will standardize our elections throughout the state, provide certainty for Supervisors of Elections and voters, and reassure Floridians that every ballot cast is counted for the crucial 2020 election and beyond."
The problems in South Florida led to a suspension of Palm Beach County Supervisor of Elections Susan Bucher and a since-rescinded suspension of her Broward counterpart, Brenda Snipes. Snipes had already announced her retirement when she was suspended by Gov. Rick Scott. She was eventually allowed by his successor, Gov. Ron DeSantis, to simply retire.
Other aspects of the bill include requiring 14 days of early voting in every county, extending the time allotted for recounts in state and federal elections and beefing up training of election officials and poll workers.
"The 2018 midterm elections taught us that our electoral system is deeply flawed and requires comprehensive reform," Powell said.
"This proposed legislation ensures that our elections are conducted fairly and with integrity, so that Floridians can cast their votes with full confidence that they will be counted."