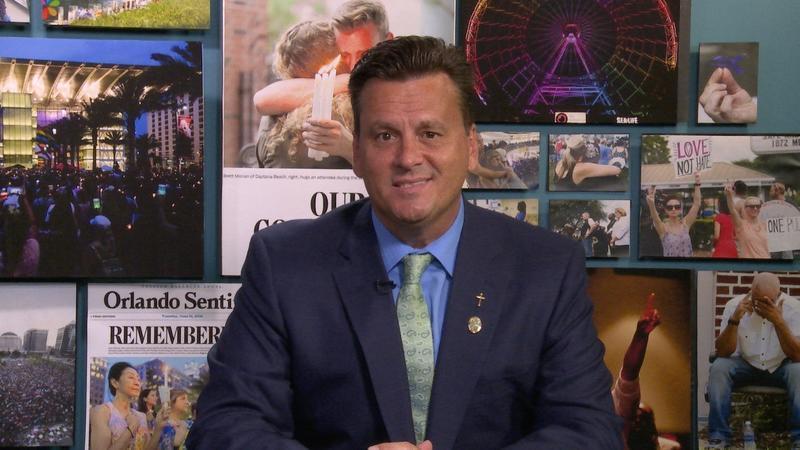 Hawkins raised more money in one month than all HD 42 challengers did the past three elections.
Republican Osceola County Commissioner Fred Hawkins Jr. made a financial declaration that Florida House District 42 is his to lose in February by raising more than $104,000 in his first month on the campaign.
Hawkins seeks to succeed Republican state Rep. Mike La Rosa, who is leaving in 2020 due to term limits. Hawkins received in 87 maximum-donation $1,000 checks in February, according to reports posted with the Florida Division of Elections. He only reported spending $288, so he entered March with $104,267 in the bank.
That's more campaign cash, after just one month, than all of La Rosa's challengers were able to raise combined for their entire campaigns in the last three elections.
"I am humbled and grateful for the support and endorsements I have received," Hawkins said in a written statement to Florida Politics. "I feel the issues I am running on are important to all. Education, water and our natural resources and public safety.
"I have worked in this community volunteering and supporting different nonprofits, causes and been a member of many significant organizations. I feel you have to serve before you can lead," Hawkins continued. "This has given me insight into what this District needs and where and how it wants to be lead."

Two of those former La Rosa challengers are in the field this year. Democrat Barbara Cady of Kissimmee, who raised $61,000 last year but lost by eight points to La Rosa, reported raising $1,755 last month, giving her about $2,255 in just a little over a month of campaigning. Benny Valentin of Kissimmee, who ran in 2016 as a Democrat but is running this time as a Republican, has yet to raise any money. The HD 42 contest also features Democrat Victor Emanuel of Kissimmee, who reported raising $258 last month, and Republican Zane Matter of St. Cloud, who reported raising $60.
Hawkins' big, early money boost and the support it suggests should come in handy. HD 42, which covers much of Osceola County, not including most of Kissimmee, plus a sliver of Polk County, actually has a Democratic edge in voter registration.
Hawkins' take was far and away the biggest haul of any Florida House of Representatives candidate in Central Florida.
Republican state Rep. Randy Fine of Brevard County, who does not have an opponent yet, reported raising $55,500 last month, giving him about $82,000 in the bank for a re-election run in House District 52 in south Brevard.
In other districts where incumbents still are unchallenged, Republican state Rep. Jennifer Sullivan of Eustis reported raising $25,169, though that included a $15,000 transfer from her previous election fund. She's seeking re-election in House District 30, which covers north and east Lake County and a sliver of northwest Orange County. Republican state Rep. Rene Plasencia of Orlando reported raising $23,081 in House District 50 in eastern Orange and northwest Brevard. He has $37,081 in the bank. In House District 28 in eastern Seminole County, David Smith of Winter Springs reported collecting $11,000 in February. That gives him about $21,700 in the bank. Democratic state Rep. Amy Mercado of Orlando reported raising $7,000 for her re-election campaign in House District 48, in southeastern Orange County. Democratic state Rep. Kamia Brown of Ocoee reported raising $2,500 in February, giving her $3,500 in the bank for her re-election bid in House District 45, in west Orange County.
In other contested races:
— House District 27 is heating up, among Republicans seeking to succeed Republican state Rep. David Santiago, who is term-limited. In that western Volusia County district, Webster Barnaby of Deltona reported raising $15,150, including seven $1,000 checks, in his first month. Erika Benfield of DeBary reported raising $7,300. A third Republican, Zenaida Denizac, entered the race the first week of March.
— Democratic state Rep. Geraldine Thompson's early Republican challenger Frank Blanco of Orlando reported raising $49, giving him $139, in his bid to take her on in House District 44 in southeast Orange County. Thompson, of Orlando, just filed for re-election and has not yet reported any fundraising.
— In House District 46 of west-central Orange, where Democratic state Rep. Bruce Antone will be leaving due to term limits, Democrat Pam Powell of Orlando reported raising $1,060, giving her $1,386. Democrat Cynthia Harris of Orlando reported raising no money yet.