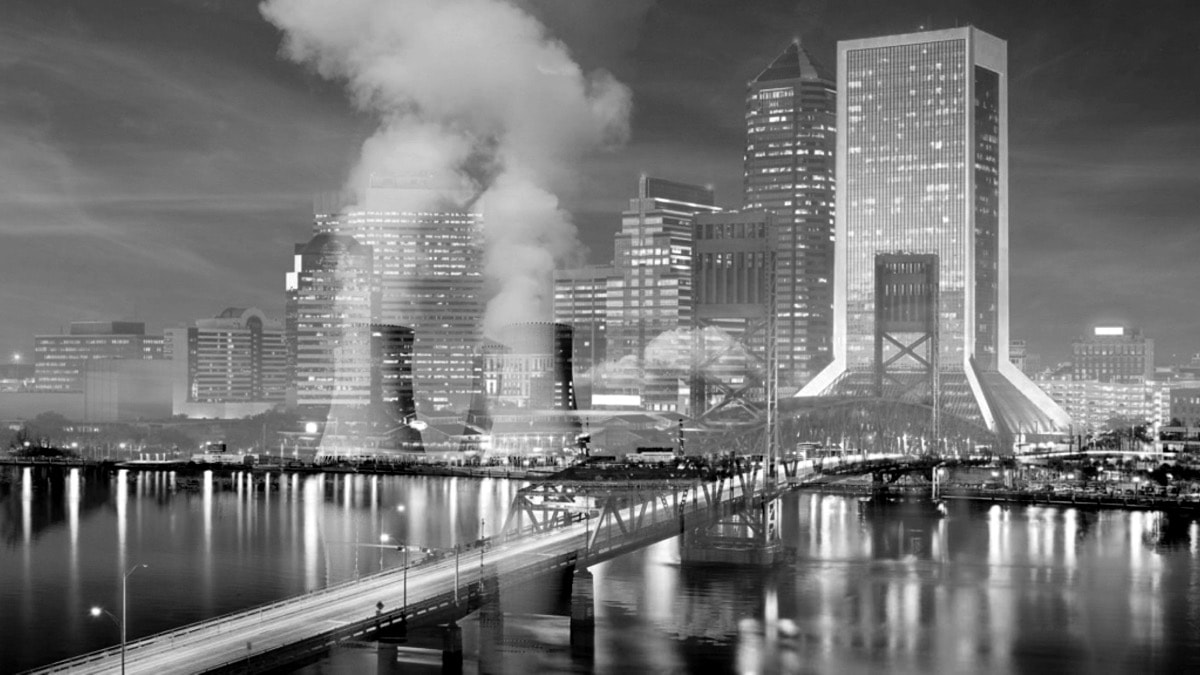 The sheer complexity of such a deal does not just raise concerns, but also the need for expert outside counsel.
On Tuesday, the Jacksonville City Council could decide whether to set aside $1.8 million to hire an outside attorney to guide the city as it continues to move forward with the potential privatization of JEA.
The sheer complexity of such a deal does not just raise concerns, but also the need for expert outside counsel.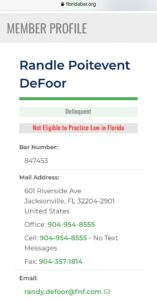 Interestingly, one of the first Council members calling for an outside counsel — Randy DeFoor, who has come out strongly against the JEA sale — herself was briefly "not eligible to practice law" in the state, according to The Florida Bar.
DeFoor had neglected to file a form disclosing whether she held a trust. While she resolved the matter quickly, some in Jacksonville political circles noticed the suspension even more quickly.
"At this time, no one seems to know the value of the JEA," DeFoor told Action News Jax in January. "In the business sector, any conversation concerning a sale is a non-starter if you don't understand your worth. All my decisions will be based on what is best and right for Jacksonville."
DeFoor has also floated the idea of public testimony from the key players in a potential deal, but others have pushed back on that idea.
"I'm a little concerned that that'll scare people away from even showing up to the meetings," said City Council President Scott Wilson. "I would prefer to allow them to answer questions in the workshop fashion."
The decision to hire an independent lawyer comes as a group of council members seek to start examining JEA's ongoing consideration of privatizing the city-owned utility. Concerns remain that the process has been conducted almost entirely behind closed doors and without input from the council.
"This is a very large transaction. JEA has obviously been working on it for a while. I envision our attorney will guide us on what questions to ask and prepare us," said Wilson, according to the Florida Times-Union. "The idea is to have someone help us dig in, help us understand how we got to this point."
Last week, eight Council members met with JEA so that various members of the council could become better versed in the utilities' financial standing, which resulted in a more conciliatory tone over the deal.
Nevertheless, Council Member Rory Diamond (who also had a bar suspension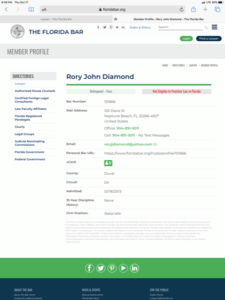 recently) is also expressing concerns.
 "This is an incredibly technical and complicated transaction, and in order for us to do our duty as public servants, we need to be well-informed," Diamond said, as reported by the Florida Times-Union. "That being said, this should not be used as a weapon against our own Office of General Counsel. The purpose is [for the attorney] to neutrally serve every member of the council."
The Council isn't exactly short on legal experts: DeFoor, LeAnna Cumber, Diamond and Brenda Priestly Jackson. Each is — or have been — an attorney.
Cumber, graduated from the University of Southern California Gould School of Law in 2001 and is currently admitted to the bar in California and Washington, D.C.
DeFoor, arguably one of the most vocal anti-JEA sale voices, is Senior Vice President and National Agency Counsel for Fidelity National Financial (FNF). Whether FNF was aware that DeFoor was practicing law during the time of her suspension is also unknown.
As for the JEA sale, DeFoor called selling the water side of JEA would make Jacksonville "look like the biggest fools ever," particularly if the water supply value skyrockets.
Diamond earned his JD from the University of San Diego School of Law, graduating cum laude and completed his B.A. in Political Science from the University of Michigan, Ann Arbor.
As an attorney, Priestly Jackson specializes in family law, constitutional law and civil rights, education, and serves as a legal consultant to school districts, foundations, and colleges and universities. She is currently a member of The Florida Bar, Delta Sigma Theta Sorority, Inc., the D.W. Perkins Bar Association, UNF-DEAC and Historic Mr. Zion AMEC.
It remains unclear whether the move to set aside the money for an attorney has the support to succeed in Tuesday's vote. But with a number of active lawyers on the Council, it will be a spirited debate either way, especially with $1.8 million on the line.