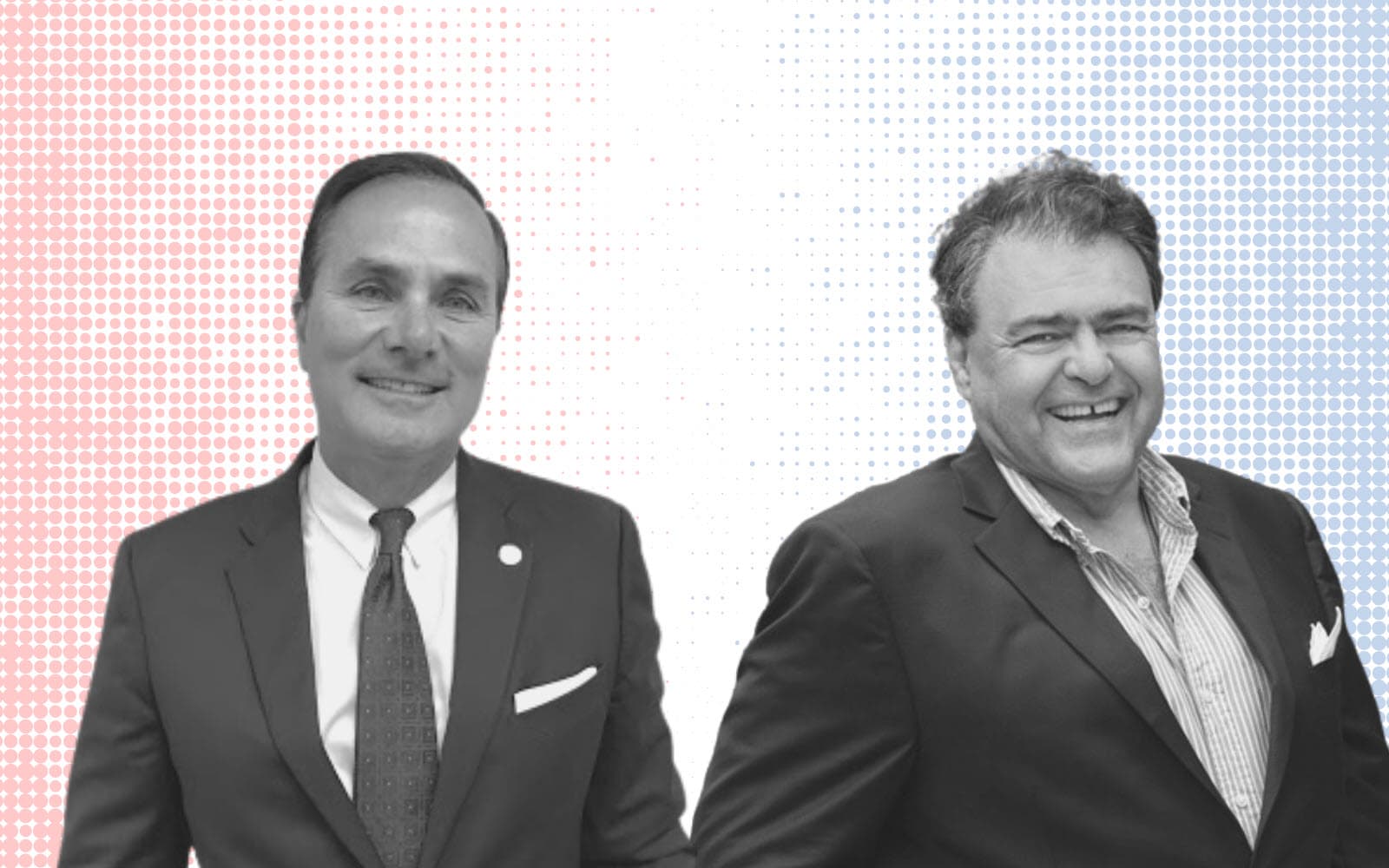 Democrats had looked to flip the district, which houses Donald Trump's Mar-a-Lago resort.
Republican Rep. Mike Caruso is headed for a second term in the House after topping Democratic candidate Jim Bonfiglio in House District 89.
According to Tuesday's unofficial results, Caruso led Bonfiglio 56%-44%.
Polling, fundraising and voter registration data all pointed to a close race in HD 89, the district which houses Donald Trump's Mar-a-Lago resort.
Residents also expected a nail-biter just by looking at the most recent election in the district, which runs up the coast of Palm Beach County.
In 2018, the race was one of several in the state to head to a mandatory recount. After all ballots were tallied, Caruso escaped over Bonfiglio by just 32 votes out of more than 78,000 votes cast.
The 2020 contest was a rematch of that race.
A former Ocean Ridge Mayor, Bonfiglio fielded a far more competitive fundraising operation this cycle than last. Caruso clearly had the upper hand in 2018 — though Bonfiglio wasn't shy about loaning his campaign money. This time around, Bonfiglio often topped Caruso in outside fundraising when the General Election season started.
Polling gave a similar indication that this race was going to be close. An early October survey from St. Pete Polls gave Bonfiglio a 2-point lead. By the end of the month, that lead was just 1 point for Bonfiglio. Both leads, unsurprisingly, were well within the respective polls' margin of error.
Republicans had 1.2 percentage points advantage in HD 89 voter registration. That hasn't always translated to GOP success in the district. While Caruso notched a narrow victory in 2018, 2016 saw Hillary Clinton top Trump in HD 89. It is one of only six districts in the entire state to flip from voting for Mitt Romney in 2012 to supporting Clinton, according to an analysis by MCI Maps.
Democrats had targeted the district, hoping to take over the seat in concert with sending Trump home from the White House. But Caruso again delivered the seat for Republicans.