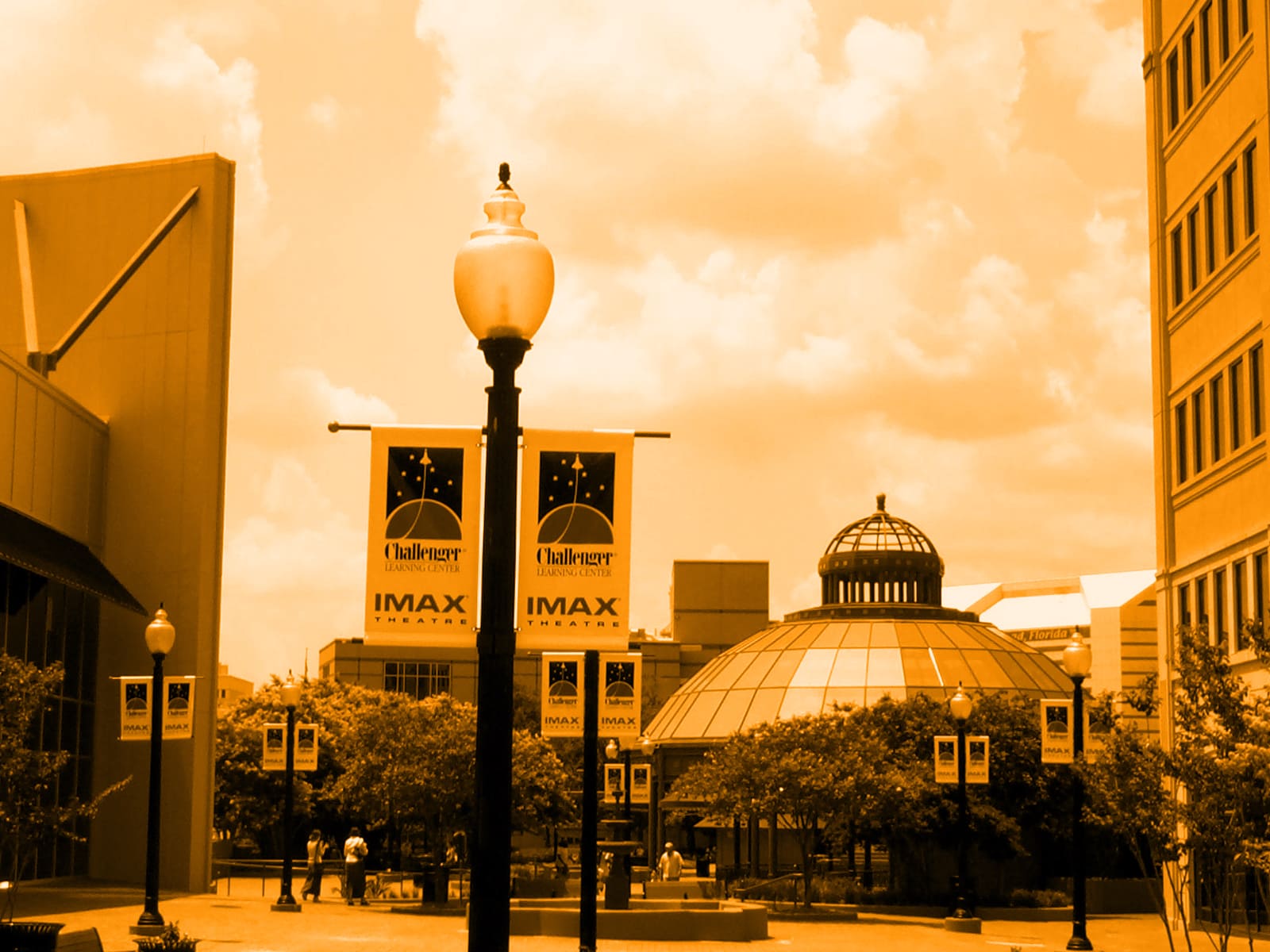 Coffee is for closers. So is Sunburn, your morning rundown of Florida politics.
There's a lot of research on how successful campaigns managed to win. For failed campaigns, not so much — until now.
Meer Research and Ozean Media released a joint study exploring the attitudes of candidates who fell short. It includes candidates at the local, state, judicial and federal levels in Florida.
Unsurprisingly, many losing candidates say was the most difficult aspect of campaigning. A plurality listed it as their biggest self-identified personal and campaign weakness. When asked to rank campaign functions on a dual scale of difficulty and importance, fundraising ranked highest for both.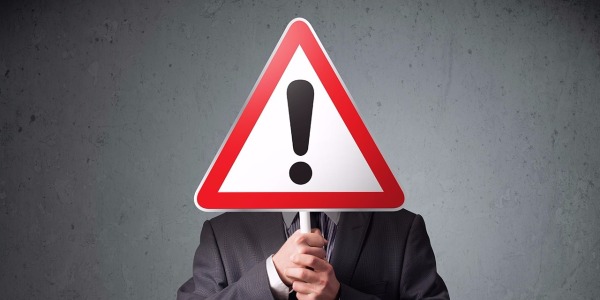 Notably, only a handful of unsuccessful campaigns said they had hired fundraising consultants or fundraising staff.
Also near the top were regrets for not launching the campaign earlier, though the sentiment was often linked back to fundraising.
"I didn't realize how much time fundraising would take — I should have started much earlier," one respondent said.
Candidates also gave their opinion on what they thought would have tipped the scales in their favor. Television and canvassing got the most mentions, and both were perceived to be the most effective and most difficult means of campaign outreach.
The perceived most effective was word-of-mouth and unpaid social media. The perceived least effective? Local newspaper advertising.
Losing candidates also had little esteem for pollsters. On average, respondents' perceptions rank polling as the least effective and least important aspect of their campaign.
The majority of those polled weren't sore losers — two-thirds said they planned to run for office again and a whopping 85% said they enjoyed the process of running for elected office. When asked to describe their general experience running for elected office in a few words, 54% of respondents spoke of their campaign experience in positive terms.
___
For Our Future Florida and Alianza for Progress are hosting an online panel Thursday night to inform Central Florida residents about President Joe Biden's "American Rescue Plan." 
The plan is a $1.9 trillion package to confront the coronavirus pandemic. It includes about $400 billion for virus control measures such as vaccination sites and sequencing for new strains of the virus.
It would also send a $1,400 direct stimulus payment to most Americans, temporarily raise unemployment benefits, and extend the moratorium on evictions and foreclosures to September.
The panel includes For Our Future Florida Central Florida director David Bonilla, Tampa Bay director Bernice Laurdedan and Alianza for Progress political director Ruben Lebron.
They will discuss the impacts of the pandemic on central Florida, the components of Biden's Rescue Plan, and what community members can do to take action.
The event begins at 6 p.m. Community members can sign up to view the panel on Facebook.
In other notes:
🤦‍♂️ — America's flawed democracy: The Economist Intelligence Unit's Democracy Index for 2020 kept the United States listed as a "flawed democracy" despite unprecedented turnout in the presidential election that could have otherwise shifted the country to "full democracy." Holding the U.S. back, the analysis found, was former President Donald Trump's failure to accept the election results and the hordes of Trump supporters who bought into his lie. But the U.S. is not alone. Government lockdowns imposed due to the COVID-19 pandemic caused a majority of countries to be downgraded, even if their populations supported government mandates that eroded democratic freedom. That includes France, which was downgraded from "full democracy" to "flawed democracy."
🏾 — Gulfport Mayor puts politics over race: After my column published Tuesday highlighting a Gulfport City Council member's complacency with her husband's casual, unabashed racism, Mayor Sam Henderson did what no elected official should: Use his platform to condemn not racism, but dirty politics. The dirty politics he referenced didn't exist, but even if it had, Henderson's response was dead wrong. So we fixed it for him with this suggested public statement. "It was brought to my attention that a member of this body's spouse formerly used a racial slur in an interview with media. I want the residents of Gulfport to know that this language has no place in our town or anywhere. I condemn his words in the strongest possible way and call on Christine Brown and her husband to publicly apologize." Much better.
— SITUATIONAL AWARENESS —
—@SecretaryPete: I'm honored to serve as Secretary of Transportation and help build the kind of infrastructure that creates jobs, empowers all, and keeps travelers & workers safe. It's time to get to work.
—@marcorubio: Reporting that a politician believes in/flirts with conspiracy theories is legit, but the attention they get should be proportional to their ability to influence actual public policy. Don't make them famous; help them raise money or elevate conspiracy theories
—@RepTedDeutch: Proud to reintroduce the Luke & Alex School Safety Act w/ @MarioDB @RepStephMurphy @RepRutherfordFL. In honor of Luke, Alex, and the 15 other lives lost in the Stoneman Douglas tragedy, this bill will help make schools safer. Now, not after another tragedy, is the time to act.
Tweet, tweet:
Today I was joined by two Pahokee natives & @FSUFootball greats, @AnquanBoldin & @floridalottery Sec. John Davis, to announce 500 COVID vaccinations for FL's seniors in Western Palm Beach Co. We will work to expand doses here as we receive more supply from the federal government. pic.twitter.com/WkoPd35xOX

— Ron DeSantis (@GovRonDeSantis) February 3, 2021
—@JeffreyBrandes: While legislators may carry the torch of criminal justice reform, that torch is fueled by mothers, sisters, and daughters who passionately advocate for second chances and powerful reforms that will promote public safety and allow the State to show grace to their loved ones.
—@CarlosGSmith: Thank you to the Florida Commission on Human Relations for recognizing that anti-LGBTQ discrimination IS sex discrimination and sex discrimination is illegal under the Florida Civil Rights Act! What a complete and unequivocal victory for our community.
Tweet, tweet:
Last week, a police officer slammed this child to the ground so hard that she was knocked out cold. It's an obvious case of police brutality. But under the "Police Bill of Rights," the officer's supervisor can't even suspend him w/out pay while they complete their investigation. pic.twitter.com/LN2CdAK5cM

— Rep. Omari Hardy (@OmariJHardy) February 3, 2021
—@Mdixon55: Senate budget chief @kellistargel said yesterday entities in the base budget (those getting recurring tax dollars) will this year be getting a survey to determine if they should stay in the base budget. Way to find $ w/a $2.7b pandemic budget gap.
—@cam_joseph: Source tells me that roughly half the House GOP conference gave Marjorie Taylor Greene a standing ovation after she rose to speak a few min ago
—@ericawerner: "This will be the first time I can recall we've spent $1.9 trillion based on one party's view of things" Lindsey Graham says. (Pretty much exactly the size of the GOP tax cut)
—@equalityfl: WE. WON. The FL Commission on Human Relations has said that all LGBTQ Floridians, from the Panhandle to Key West, will be protected from discrimination under civil rights law — fully implementing the Supreme Court's ruling. VICTORY for justice and equality. Love wins.
—@JohnMorganEsq: I'd like one example of a case where the brave front line workers could be sued for a COVID related claim. Just one. There are none.
Tweet, tweet:
As #Flordia fights community spread of COVID on a massive scale, this is a 15-second snapshot of a supermarket in Naples. Many employees and customers- even older ones- with no masks on inside. Store sign outside cites "medical exemptions," we can't ask questions. @NBCNews pic.twitter.com/rNUSOPLjeB

— Sam Brock (@SamBrockNBC) February 3, 2021
— DAYS UNTIL —
Super Bowl LV in Tampa — 3; Daytona 500 — 10; Dr. Aaron Weiner webinar on mental health in the workplace — 14; 'Nomadland' with Frances McDormand — 16; The CW's 'Superman & Lois' premieres — 19; the 2021 Conservative Political Action Conference begins — 21; Pitchers and catchers report to Spring Training, with exhibition games starting — 23; 2021 Legislative Session begins — 26; 'Coming 2 America' premieres on Amazon Prime — 30; 'The Many Saints of Newark' premieres — 36; 2021 Grammys — 38; Zack Snyder's 'Justice League' premieres on HBO Max — 42; 'Godzilla vs. Kong' premieres — 50; MLB Opening Day — 56; 'No Time to Die' premieres (rescheduled) — 57; Children's Gasparilla — 65; Seminole Hard Rock Gasparilla Pirate Fest — 72; 'Black Widow' rescheduled premiere — 92; 'Top Gun: Maverick' rescheduled premiere — 148; Disney's 'Shang Chi and The Legend of The Ten Rings' premieres — 157; new start date for 2021 Olympics — 170; 'Jungle Cruise' premieres — 177; St. Petersburg Primary Election — 201; 'A Quiet Place Part II' rescheduled premiere — 225; 'Dune' premieres — 240; St. Petersburg Municipal Elections — 271; Disney's 'Eternals' premieres — 274; Steven Spielberg's 'West Side Story' premieres — 308; 'Spider-Man Far From Home' sequel premieres — 316; 'Doctor Strange in the Multiverse of Madness' premieres — 414; 'Thor: Love and Thunder' premieres — 456; 'Spider-Man: Into the Spider-Verse' sequel premieres — 610.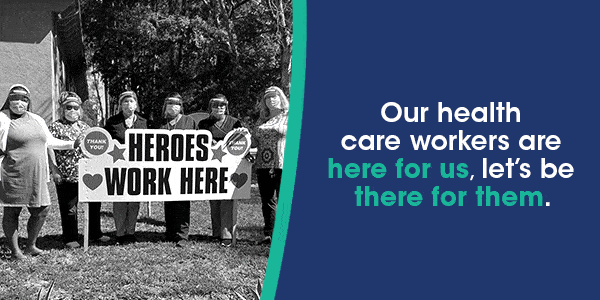 — DATELINE TALLAHASSEE —
"Ron DeSantis: Others could follow Florida on bill defending 'wrong-think' and online speech" via Renzo Downey of Florida Politics — DeSantis said he believes his proposed anti-censorship legislation could inspire other states to follow suit. On Tuesday morning, DeSantis threw his support behind legislation to reel in what he described as Silicon Valley's "monopoly of communications platforms" and censorship of conservatives. During a speech in Texas last month, the Governor called that effort one of his legislative priorities for the coming Legislative Session after tech companies moved to bury Parler, a favorite platform of the alt-right, following the attack on the U.S. Capitol. DeSantis outlined a bill to defend data privacy and people's social media accounts.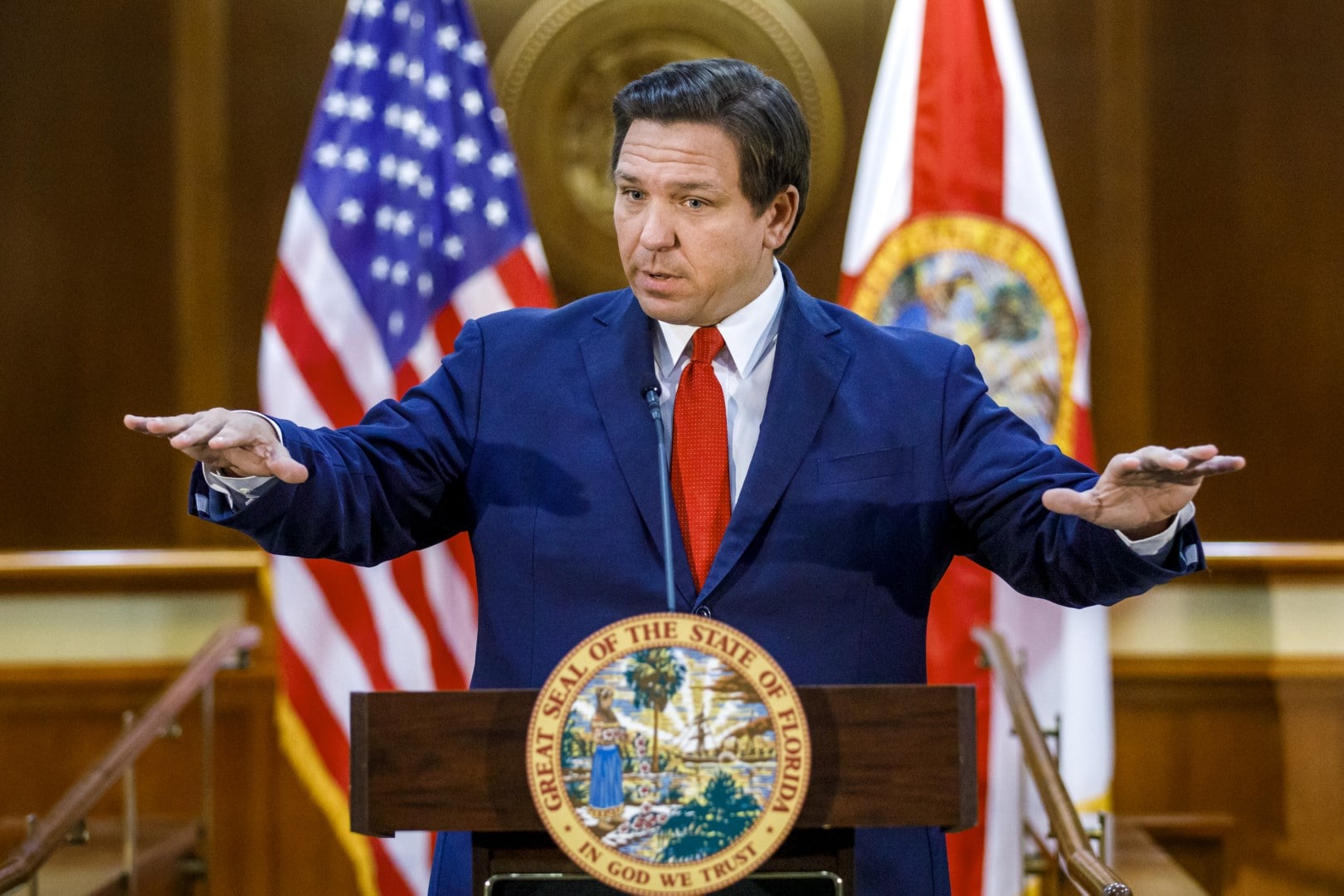 "Jimmy Patronis says 'no-fault' repeal could raise auto insurance rates" via Drew Wilson of Florida Politics — The Senate is considering a bill that would replace Florida's no-fault auto insurance system with a bodily injury system, but Patronis said it could raise rates on "those that can least afford it." The bill, sponsored by Republican Sen. Danny Burgess, would eliminate personal injury protection coverage in favor of bodily injury liability coverage. The current system requires drivers to carry a $10,000 personal injury protection policy. The coverage pays out regardless of who is at fault. Meanwhile, bodily injury coverage would pay up to $25,000 for a crash-related injury or death or up to $50,000 for injury or death in a crash involving two or more people. Unlike PIP, it doesn't pay out immediately.
"'Flexing of muscles': Florida GOP pushes conservative bills fresh off election victories" via Ana Ceballos and Kirby Wilson of The Miami Herald — Amid a pandemic, dozens of people traveled to and gathered inside a Florida House committee room last week to protest a bill that DeSantis and Republican leaders say is necessary to clamp down on violent protests. It was a heated two-hour meeting. About 70 speakers lambasted the bill, which many of them said is an unnecessary attempt to squelch their right to assemble peaceably. "This bill is not only absurd and unsafe, but I find it deeply disturbing that in the height of a pandemic, this is one of the first bills that y'all are hearing," said Alyssa Ackbar, a representative for the March For Our Lives Florida chapter and opponent of the measure, House Bill 1.
"House members inspect DeSantis' budget and pandemic spending" via Renzo Downey of Florida Politics — House members scrutinized DeSantis' budget proposal and application of federal pandemic aid Wednesday, probing deeper than Senators did the day prior. The Governor's policy and budget director, Chris Spencer, detailed the proposed $96.6 billion budget and $78.8 billion in federal pandemic relief during a House Appropriations Committee meeting, after giving the same presentation to Senators on Tuesday. While mainly Democrats questioned Spencer during the Senate committee meeting Tuesday, Republicans joined the minority in prying the Governor's policy director for details.
"Florida Forever funding could be cut in half" via Steve Newborn of WUSF — Some of the state's primary environmental programs are on the chopping block, including Florida Forever, a key fund to acquire conservation land. DeSantis' proposed budget includes $50 million for the preservation program, half what it received last year. Florida Forever is a trust fund paid for by real estate taxes. Voters in 2014 approved a constitutional amendment directing at least one-third of those taxes to go to land and water conservation. The Rural and Family Lands Protection program, which pays farmers and ranchers not to develop their land, received no money in the Governor's proposed budget. Florida's Communities Trust, which goes to community-based parks, open space and greenways, is also set to get zero dollars.
Stronger Safer Florida Coalition lauds DeSantis' budget — A nonpartisan coalition of Florida businesses, consumer and environmental groups praised DeSantis' budget proposal for including resiliency spending. "As Florida continues to face various climate-change-related issues, prioritizing such initiatives is critical to the long-term future of our state," the organization said in a statement. "In the 'Florida Leads' budget, Gov. DeSantis establishes the Resiliency Florida program, which will provide $1 billion over four years in grants to curb the effects of sea-level rise, severe storm events and localized flooding. The program will fuel various initiatives around the state, protecting both coastal and inland communities."
"School voucher reform bill clears Senate Education Committee" via Jason Delgado of Florida Politics — The Senate Education Committee advanced a sweeping proposal on Thursday that further promotes Florida's school choice options. The measure, SB 48, passed along a party-line 6-4 vote. Sen. Manny Diaz Jr., a South Florida Republican, is the bill sponsor. The bill moves next to the Appropriations Subcommittee on Education. The 158-page bill would transfer students receiving scholarships through the Florida Tax Credit Scholarship Program and the Hope Scholarship Program to the Family Empowerment Scholarship. The bill also would merge the McKay Scholarship Program for Students with Disabilities and the Gardiner Scholarship Program. Together, they would create the McKay-Gardiner Scholarship Program.
"Perry Thurston questions school board member's defense of SB 48" via redefinED — Following Osceola County School Board member Jon Arguello's testimony in favor of SB 48, Sen. Thurston questioned him on points he made. Thurston: " … is your school board not in a position to provide the protection and the education for the students in Osceola County to learn and strive?" Arguello: "Public schools are not set up to address every student's particular need. They are set up to educate the community [as] a whole, the best way they can. Sometimes the best way they can is by allowing that parent a different option which will in some of these cases challenge someone's child more, or in some cases will provide them with services they cannot get in a regular trad class setting."
AFP-FL cheers Senate advance of school choice bill — Americans for Prosperity-Florida lauded the Senate Education Committee for approving Diaz's bill to streamline the state's school choice scholarship options. "Lawmakers moved us a step closer to giving Florida students the tools and resources they need to unleash their potential," AFP-FL State Director Skylar Zander said. "Florida students and families have been entrepreneurial in establishing new education methods with learning pods, micro-schools, and more that accommodate for the learning disruptions from the pandemic. This bill will continue to enable families to bring bottom-up solutions and create an experience that works better for students." The bill now heads to the Appropriations Subcommittee on Education.
"Proposal would allow parents to retain kids amid 'COVID slide'" via News Service of Florida — Amid fears that a "COVID slide" will hamper Florida pupils' learning gains, the Senate Education Committee on Wednesday signed off on a proposal to allow parents to retain K-8 students in their current grade level for the next school year. The committee unanimously approved the proposal (SB 200), which would require parents to submit a written request to district school superintendents to keep students in their current grade. "With the COVID-19 pandemic, we've all seen how school districts and students have all been pushed into uncharted territory this year. The overwhelming majority of our elementary and middle-school students have had some difficulty with the online learning model," said Sen. Lori Berman, a Delray Beach Democrat who sponsored the bill.
—"Senate Committee passes slew of bills on child car safety, domestic violence shelter protections" via Kelly Hayes of Florida Politics
Bill could cut prison time for ill, elderly inmates — Lawmakers of both parties are backing a bill that would make more inmates eligible for sentencing reductions. As reported by Giulia Heyward of POLITICO Florida, SB 232 by Sen. Jeff Brandes would repeal the state's current conditional medical release program and replace it with a conditional aging inmate release program. Currently, the CMR program only allows "permanently incapacitated" and "terminally ill" prisoners to be released early. Brandes' bill would also create a review process for juvenile offenders. The Senate Criminal Justice Committee passed the bill with a unanimous vote.
"Matt Willhite joins Ed Hooper push to increase home pool safety regulations" via Ryan Nicol of Florida Politics — Willhite has joined Republican Sen. Hooper to require additional safety measures for home pools. A two-year-old boy's tragic drowning death spurred the push. The "Kacen's Cause Act" is named after Kacen Howard, who died in 2017. One Day before Kacen's third birthday, he opened a sliding-glass door while an adult wasn't looking. After getting through a defective fence meant to protect the pool area, Kacen fell into the water and drowned. Kacen's death has led his parents to advocate for stronger safety laws. State law requires home pools to have at least one safety measure present. That could include a pool cover, a fence surrounding the pool, or devices that prevent access to doors leading to the pool.
"Lauren Book seeks to strengthen vaccination requirements for licensed day cares" via Ryan Nicol of Florida Politics — Sen. Book, a Plantation Democrat, is proposing legislation that would require licensed day care centers to ensure a minimum share of children receives recommended vaccinations to retain their license. The legislation tasks the Department of Children and Families with determining where to set that minimum standard. Book's bill adds to existing law, stating that all minimum requirements "shall include a minimum percentage of all children enrolled in the child care facility who must have received immunizations." Anti-vaccination opponents have gone after Book in the past over her push to require vaccinations for public school students. That 2020 measure failed.
"Supreme Court grand jury praises David Silvers' mental health bill" via Peter Schorsch of Florida Politics — The 20th statewide Florida Supreme Court grand jury recently released a report outlining how to address the mental health epidemic plaguing Florida's students. In response to the 2018 shooting at Marjory Stoneman Douglas High School, the report critically examines how mental health is being addressed and applauds the passage of a bill sponsored by Rep. Silvers for taking proactive steps toward doing so. As of a 2016 study by the National Alliance of Mental Illness, more than 841,000 Floridians are living with a serious mental illness. More than 20% of them are children. And that was before COVID-19 disrupted daily life and everyday routines.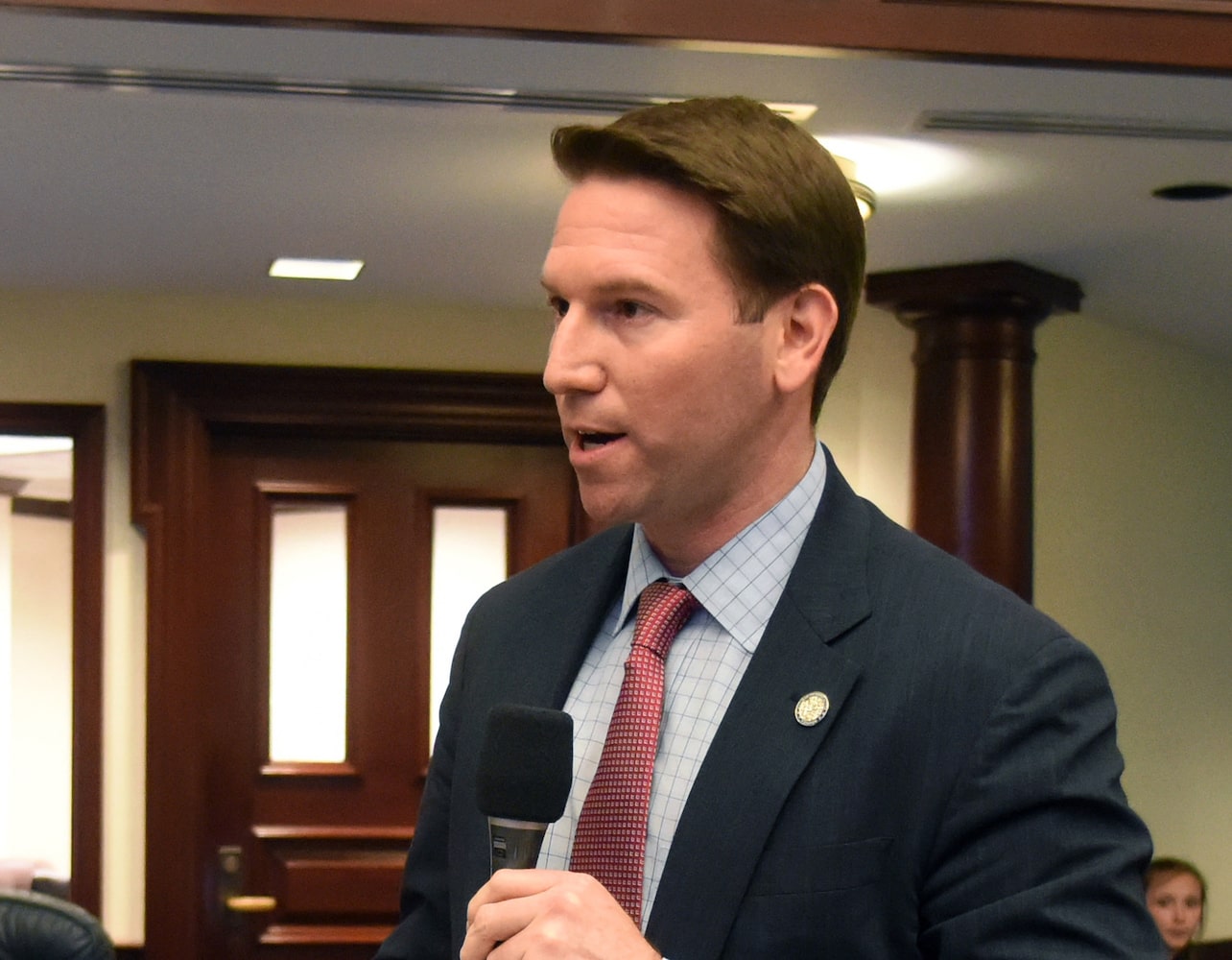 "COVID-19 business liability bill reaches final House committee stop" via Renzo Downey of Florida Politics — A bill creating COVID-19 liability protections for businesses is one step away from going to a vote in the House. The House Pandemics and Public Emergencies Committee voted 11-6, along party lines, Wednesday to advance that legislation to its third and final committee. The bill, carried by Dover Republican Rep. Lawrence McClure, would shield Florida businesses, nonprofits, schools and religious institutions from frivolous COVID-19 related lawsuits. The bill's retroactive protections apply to organizations who make a "good faith effort" to follow federal, state and local health guidelines. Republicans have declared the proposal a priority for the upcoming Legislative Session.
"Bill nixing newspaper notice requirement clears first committee" via Drew Wilson of Florida Politics — A bill that would allow public notices to skip newspapers and be posted directly on government websites got the green light from the House Civil Justice & Property Rights Subcommittee on Thursday. Current law requires state government and local government entities, such as sheriff's departments and tax collector offices, to purchase newspaper advertising to let the public know about important deadlines, code changes or events. HB 35 would nix the requirement. Instead, governmental agencies would need to buy an ad once a year in a publication "delivered to all residents and property owners throughout the government's jurisdiction."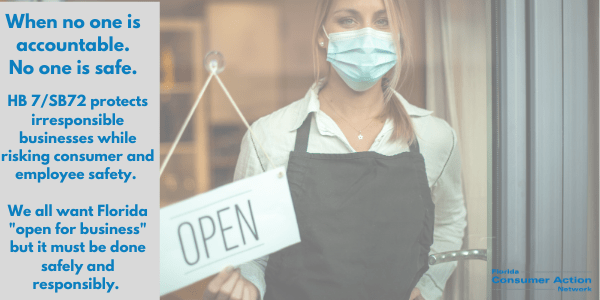 — LEG. SKED —
The Senate Agriculture Committee meets to consider SB 526, from Sen. Gayle Harrell, to require broader disclosure of information about animal-cremation services, 8:30 a.m., Room 110, Senate Office Building.
The Senate Governmental Oversight and Accountability Committee meets to consider SB 84, from Chair Ray Rodrigues, to require new state employees to enroll in a 401(k)-style retirement plan, rather than being eligible for traditional pensions, 8:30 a.m., Room 37, Senate Office Building.
The Senate Health Policy Committee meets to consider several issues, including a constitutional amendment (SJR 340), from Sen. Diaz, requiring two-thirds votes of the House and Senate before a single-payer system could be enacted, 8:30 a.m., Room 412, Knott Building.
The House Children, Families & Seniors Subcommittee meets for a panel discussion on children's mental health emergencies, 9 a.m., Room 212, Knott Building.
The House Environment, Agriculture & Flooding Subcommittee will receive updates on plans to deal with flooding and sea-level rise, 9 a.m., Room 404, House Office Building.
The House Higher Education Appropriations Subcommittee will receive an update on DeSantis' proposed budget, 9 a.m., Morris Hall, House Office Building.
The House Justice Appropriations Subcommittee will receive an update on a Florida Department of Corrections plan to use 8.5-hour work shifts in state prisons, 9 a.m., Reed Hall, House Office Building.
The Senate Select Committee on Pandemic Preparedness and Response will receive updates from the state Agency for Health Care Administration and the Florida Health Care Association, 11:30 a.m., Room 412, Knott Building.
The House Early Learning & Elementary Education Subcommittee meets to consider HB 3, from Rep. Dana Trabulsy, to create a program to deliver free books to elementary-school students identified as struggling readers, noon, Room 212, Knott Building.
The House Local Administration & Veterans Affairs Subcommittee meets to consider HB 59, from Rep. Stan McClain, seeking to make a series of changes in growth management, requiring local governments to include private property-rights in their comprehensive plans, noon, Room 404, House Office Building.
The Joint Committee on Public Counsel Oversight meets to interview candidates to succeed J.R. Kelly as state public counsel, 2 p.m., Room 110, Senate Office Building.
The Joint Legislative Auditing Committee meets to consider several issues, including an audit of the Department of the Lottery, 2 p.m., Room 412, Knott Building.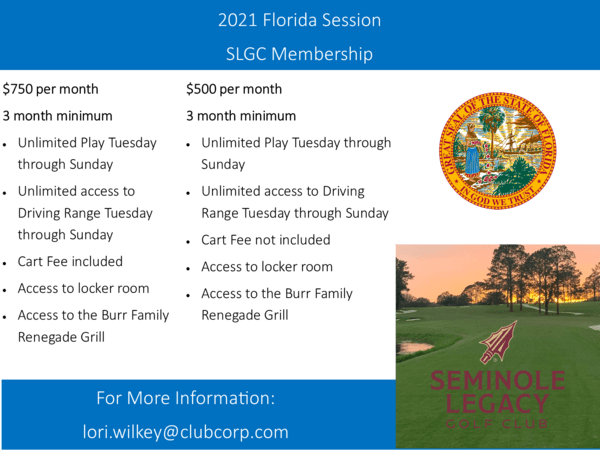 — STATEWIDE —
"Red-light camera fee fight sent to Supreme Court" via The News Service of Florida — Pointing to "questions that may have sweeping implications for dozens of municipal traffic enforcement regimes across Florida," a federal appeals court is asking the Florida Supreme Court to help resolve a challenge to fees that red-light camera companies can charge motorists. The potential class-action lawsuit stems from a $7.90 fee that motorist Steven Pincus faced after a camera operated by American Traffic Solutions captured him running a red light in North Miami Beach. The company, a major player in the red-light camera industry, added the fee when Pincus used a credit card to pay a $158 penalty for running the red light, according to a panel of the 11th U.S. Circuit Court of Appeals.
"Rebekah Jones civil lawsuit moved to federal court" via News Service of Florida — A civil lawsuit filed by former Florida Department of Health data analyst Jones alleging that state law-enforcement agents violated her rights has been moved from Leon County circuit court to U.S. District Court in Tallahassee. The lawsuit, filed in December, contends that FDLE agents violated Jones' First Amendment rights and due-process rights and conducted an unlawful search and seizure when they searched her home and hauled away computer equipment on Dec. 7. The FDLE searched after an investigation allegedly linked her home address to a Nov. 10 message sent on an internal Department of Health multi-user account. Jones has contended she did not send the message.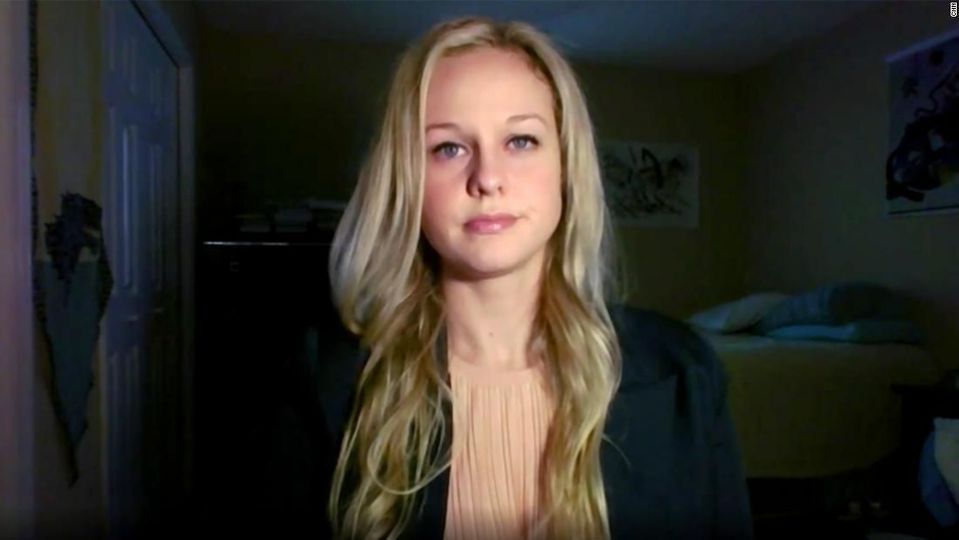 "Big Tech companies big earners for state" via Dara Kam of News Service of Florida — DeSantis and Republican legislative leaders on Tuesday laid out a plan to punish Facebook, Apple, Amazon, Google and Twitter for blacklisting users or putting gags on social media posts. According to the State Board of Administration, the five tech behemoths are huge earners for Florida's investment portfolio. The board manages Florida's pension plan as well as investments for more than two dozen other accounts. The companies reaped $3.1 billion for the state last year. The state's investment in the big five — known colloquially as FAAAT — was just shy of $8 billion.
"'Grim Reaper' opens committee to cut DeSantis' political tenure short" via Jacob Ogles of Florida Politics — An attorney who made headlines roaming Florida's beaches in grim reaper robes just turned his political sickle toward DeSantis. Daniel Uhlfelder, a Santa Rosa Beach attorney, just launched the political committee Remove Ron. The entity will raise funds to "hold Ron DeSantis accountable for his failures as Governor of Florida." A launch video titled "Reaper" shows a video of Uhlfelder as he notoriously stalked Florida's hottest tourist traps to stress the public health risk of the coronavirus pandemic. A narrator suggests the real target for that media-savvy campaign was, in fact, DeSantis' political career.
To watch "Reaper," click on the image below: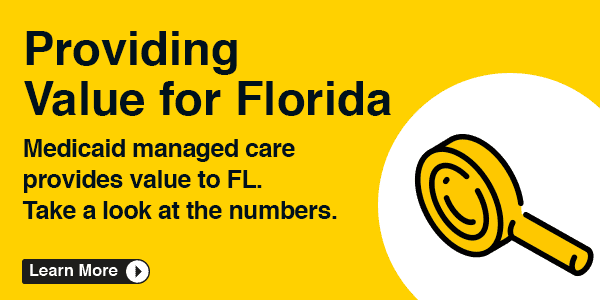 — CORONA FLORIDA —
"New COVID-19 cases dive to numbers not seen in two months" via Jane Musgrave of The Palm Beach Post — The number of new COVID-19 cases logged Wednesday again plunged to levels not seen since November as deaths continued to mount, according to the daily update from the Florida Department of Health. The 6,979 new people diagnosed is the second-lowest number since Nov. 30. The lowest number came on Monday when 5,730 new cases were reported. However, the 203 deaths reported statewide are more than the average of 179 that were tallied during the past two weeks. DeSantis said the disease appears to be on the wane.
"Most recent White House coronavirus report shows slight improvements in Florida" via Adrienne Cutway of ClickOrlando — The most recent White House coronavirus report shows Florida has seen some slight improvements recently. However, the Sunshine State still has a way to go before the pandemic is considered under control. The report, dated Sunday, was released Tuesday afternoon. It provides an overview of the current situation regarding case totals, hospitalizations, personal protective equipment supplies, positivity rate and more. According to those figures, Florida is 22nd in the nation for new COVID-19 cases with 324 per 100,00 people. That's down 11 percentage points from the previous week. The state's positivity rate is also down 1.2 percentage points for a new total of 10.9%, but that's still higher than the national average.
"Publix, Winn-Dixie, Walmart to give COVID-19 vaccines in Florida as federal program launches" via Austin Fuller, Jeff Weiner, and Steven Lemongello of The Orlando Sentinel — A trifecta of Florida's most-ubiquitous retailers will be the state's initial distributors of coronavirus vaccines offered through the Federal Retail Pharmacy Program when it launches next week. The CDC confirmed Publix and Winn-Dixie locations in Florida would receive vaccine doses through the new federal program, joining Walmart, which had announced Tuesday that its locations in the Sunshine State would be part of the Biden administration initiative's rollout. According to the White House, some participating pharmacies will begin administering doses through the program on Feb. 11. Questions remain about how the program will be administered, including which locations of each chain in Florida will be offering doses and when.
"For Publix's next vaccine sign-up, you won't need to wake up before dawn" via Lisa J. Huriash of The Orlando Sentinel — The hundreds of thousands of people who crushed the Publix website Wednesday and left without a vaccine appointment can sleep in a bit later when they try again Friday. "After listening to customer feedback, we've moved back the start time of the next event by one hour," the Publix website reads. The new start time will be 7 a.m. Friday's sign-up is for appointments available next Monday through Thursday. An appointment is required, and only seniors age 65 and older who can show proof of Florida residency can book a spot. Publix spokeswoman Maria Brous said 41,000 appointments were booked Wednesday morning, and "we can confirm that we had hundreds of thousands of customers online."
"DeSantis opens vaccine site in Pahokee, after complaints that low-income areas were left out" via David Fleshler of The South Florida Sun-Sentinel — DeSantis came to a poor town on the shores of Lake Okeechobee Wednesday to open a new COVID-19 vaccination center, after complaints that the state's vaccine distribution system neglected western Palm Beach County. About 500 vaccinations for seniors can be done at a temporary center that opened at Anquan Boldin Stadium in Pahokee, one of the Glades region's low-income communities along the southeastern shore of the lake. The stadium was named for the star NFL wide receiver from Pahokee, who joined DeSantis at the event.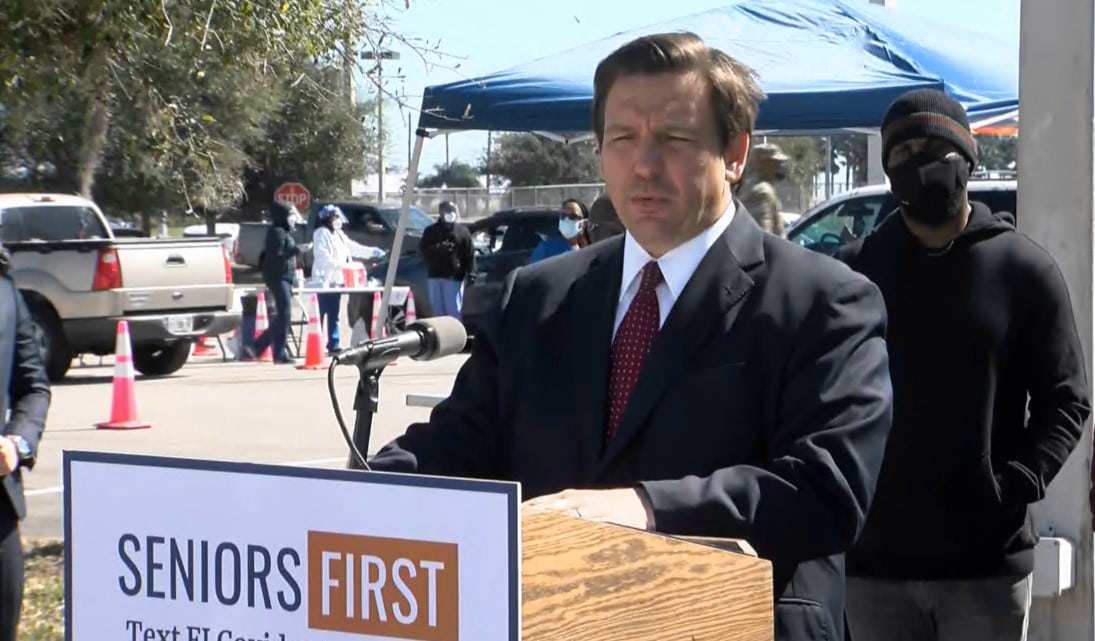 "Walmart to give COVID-19 vaccines at Florida pharmacies under Joe Biden retail distribution program" via the Orlando Sentinel — The Biden administration next week will begin shipping COVID-19 vaccine doses directly to well-known retailers across the country, in a broad partnership the White House billed Tuesday as a crucial expansion of the nation's vaccination effort. Walmart and Sam's Club pharmacies will be administering vaccines through the Federal Retail Pharmacy Program at pharmacies in 22 states, including Florida, Walmart U.S. Vice President of Health and Wellness Operations Amanda Jenkins wrote on the company's website. The vaccinations are expected to start late next week, and those eligible will be able to make an appointment at walmart.com/COVIDvaccine.
"Vern Buchanan urges DeSantis to vaccinate hospice workers" via Jacob Ogles of Florida Politics — Front-line health care workers were the first in Florida to receive COVID-19 vaccines. But Rep. Buchanan said many hospice workers were left out. The Sarasota Republican on Wednesday sent a letter to DeSantis demanding these providers be included in vaccine distribution. Buchanan's note explains that unlike nurses working in hospitals or doctor's offices, caregivers in hospice facilities don't all have a singular place of employment. That means there's also an increased risk of exposure to the coronavirus. DeSantis has prioritized vaccinating nursing home residents and staff, but many hospice workers in those environments don't fall into those categories.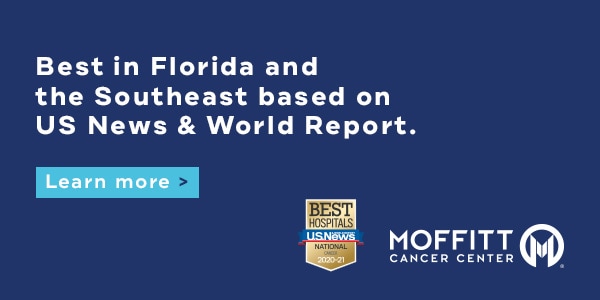 — CORONA LOCAL —
"COVID-19 cases continue on a downward trend in South Florida" via Ryan Nicol of Florida Politics — COVID-19 cases are continuing a gradual decline in South Florida, as the region recorded just 2,269 new cases in Wednesday's Department of Health report. That's after Monday's report saw only 2,468 new cases. Those two numbers are among the lowest since the calendar changed, as South Florida's tri-county area mostly experienced a virus resurgence following the Christmas and New Year holidays. Now, those new case marks appear to be on the decline. The case positivity rate is also on a downward trajectory, as that number now sits below 8% in Miami-Dade, Broward and Palm Beach counties.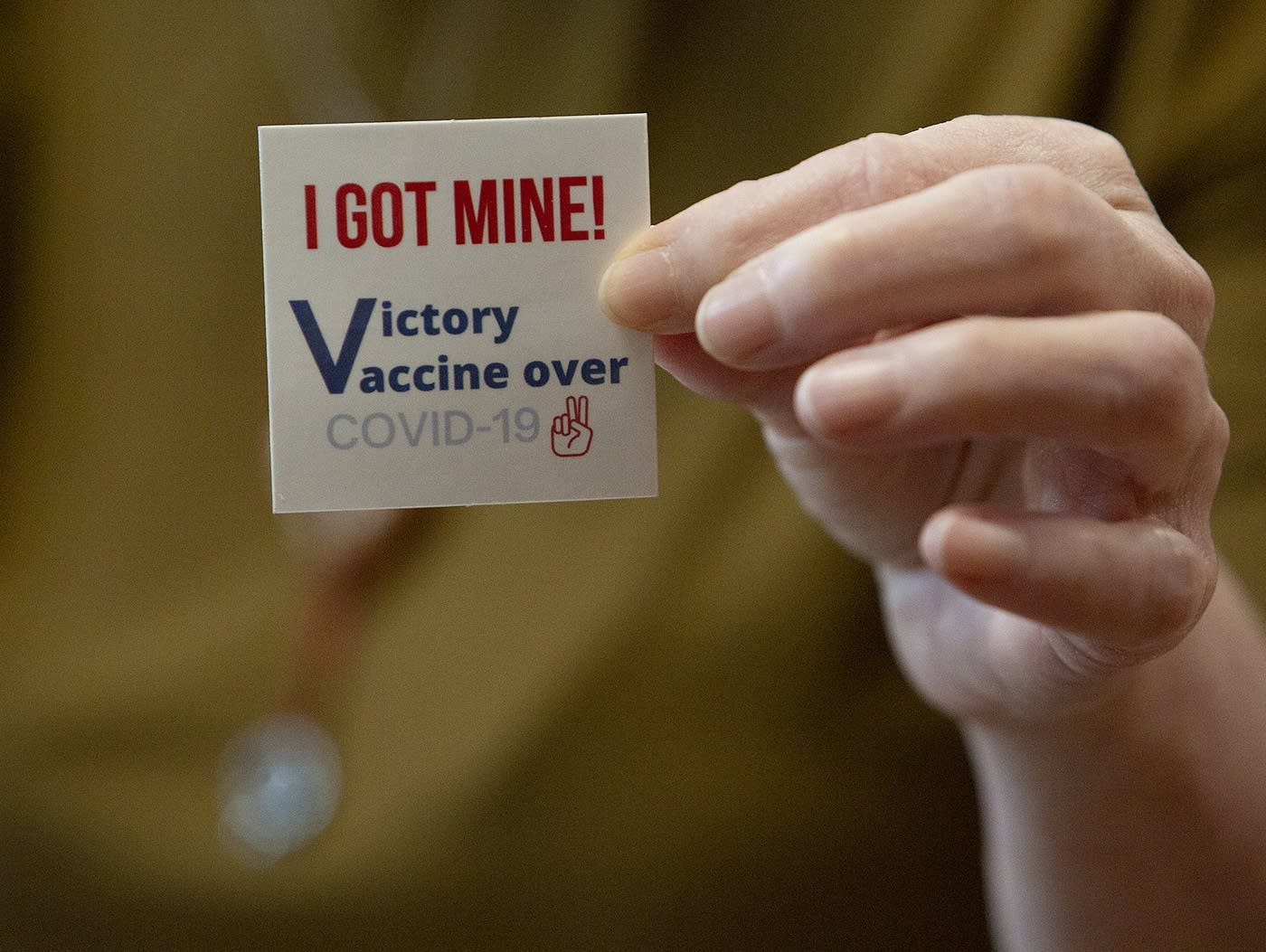 "More than 1,000 vaccine doses were damaged in South Florida and state calls for audit" via Michelle Marchante of The Miami Herald — More than 1,000 COVID-19 vaccine doses were damaged last week in Palm Beach County, according to the Florida Department of Health. Now, the state is calling for an audit of the Health Care District of Palm Beach County to determine what's going on. According to the Florida Department of Health, all vaccination providers must store and handle COVID-19 vaccines under the conditions outlined in the CDC Vaccine Storage and Handling Toolkit. Two hundred thirty-two vials of the Pfizer-BioNTech vaccine spoiled because the power supply of the refrigerator they were in was accidentally turned off. The Pfizer vaccine needs to be kept extremely cold, minus 70 degrees Celsius. That's colder than winter in Antarctica.
"Vaccines pouring back into Palm Beach County after Publix snafu" via Jane Musgrave of the Palm Beach Post — A week after Palm Beach County commissioners blasted DeSantis for shutting off the county's supply of coronavirus vaccines, it appears the spigot has been turned back on. In addition to the 5,000 doses sent to the county health department this week, another 4,000 were delivered to its separate tax-financed health care district after commissioners complained that all of the county's vaccines were diverted to Publix. Another 6,000 are to be dispatched so vaccination sites can be set up in communities and other areas convenient to seniors, said Commissioner Melissa McKinlay.
"COVID-19 rocks West Palm Beach's Gunster law firm following two partner deaths from disease" via Alexandra Clough of The Palm Beach Post — During a recent two-month period, two partners at the venerable Gunster law firm in West Palm Beach have died from the coronavirus, stunning the legal and charitable communities and prompting a wave of fresh grief for the pandemic-weary county. In November, the disease claimed the life of Edward Tancer, a partner at the West Palm Beach-based firm and the former general counsel at Florida Power & Light. Then in January, former managing partner Donald Beuttenmuller, Jr., who battled the virus for nearly two months, succumbed to COVID-19.
"Leon County Health Dept. confirms COVID variant cases" via C.D. Davidson-Hiers — The Leon County Health Department confirmed Wednesday morning that health officials have detected at least two local cases of the COVID-19 variant that first emerged in the United Kingdom. The Leon County department said the individuals who tested positive are considered priority cases and epidemiologists "are working to identify close contacts of the individuals and will monitor them closely." The Centers for Disease Control and Prevention (CDC) identifies the UK-associated variant as B.1.1.7. The CDC says there may be an increased risk of death associated with the variant, but more studies are needed to prove this conclusively.
"Polk County's disabled feeling 'forgotten' by Florida's COVID-19 vaccine rollout" via Sara-Megan Walsh of The Ledger — Paul Caretta said he'd been isolated in his Lakeland home for nearly a year to avoid catching COVID-19. The 56-year-old said he hoped his medical conditions would place him at the front of the line for a vaccine. Caretta said he'd been diagnosed with Lou Gehrig's disease, also known as amyotrophic lateral sclerosis, a neurological condition that causes progressive muscle weakness. He also has COPD, pulmonary fibrosis. He uses a wheelchair and depends on a ventilator to breathe. "There's nothing; there's no information," he said. "I feel completely forgotten by the state and local government."
"Send more vaccines to hospitals rather than entities like Publix, Lee Health's elected board says in letter to Gov. DeSantis" via Frank Gluck of the Fort Myers News-Press — DeSantis' COVID-19 vaccine distribution policies that shifted doses away from hospitals to other entities including Publix are putting health care workers at risk, Lee Health's elected Board of Directors wrote. Only about half the hospital system's employees have been vaccinated. Lee Health and 26 other hospitals received new doses Monday, but not for health care workers. This "serious public health concern" has created a "significant vulnerability" in the hospital system's ability to treat and prevent the spread of the virus, the 10-member board said.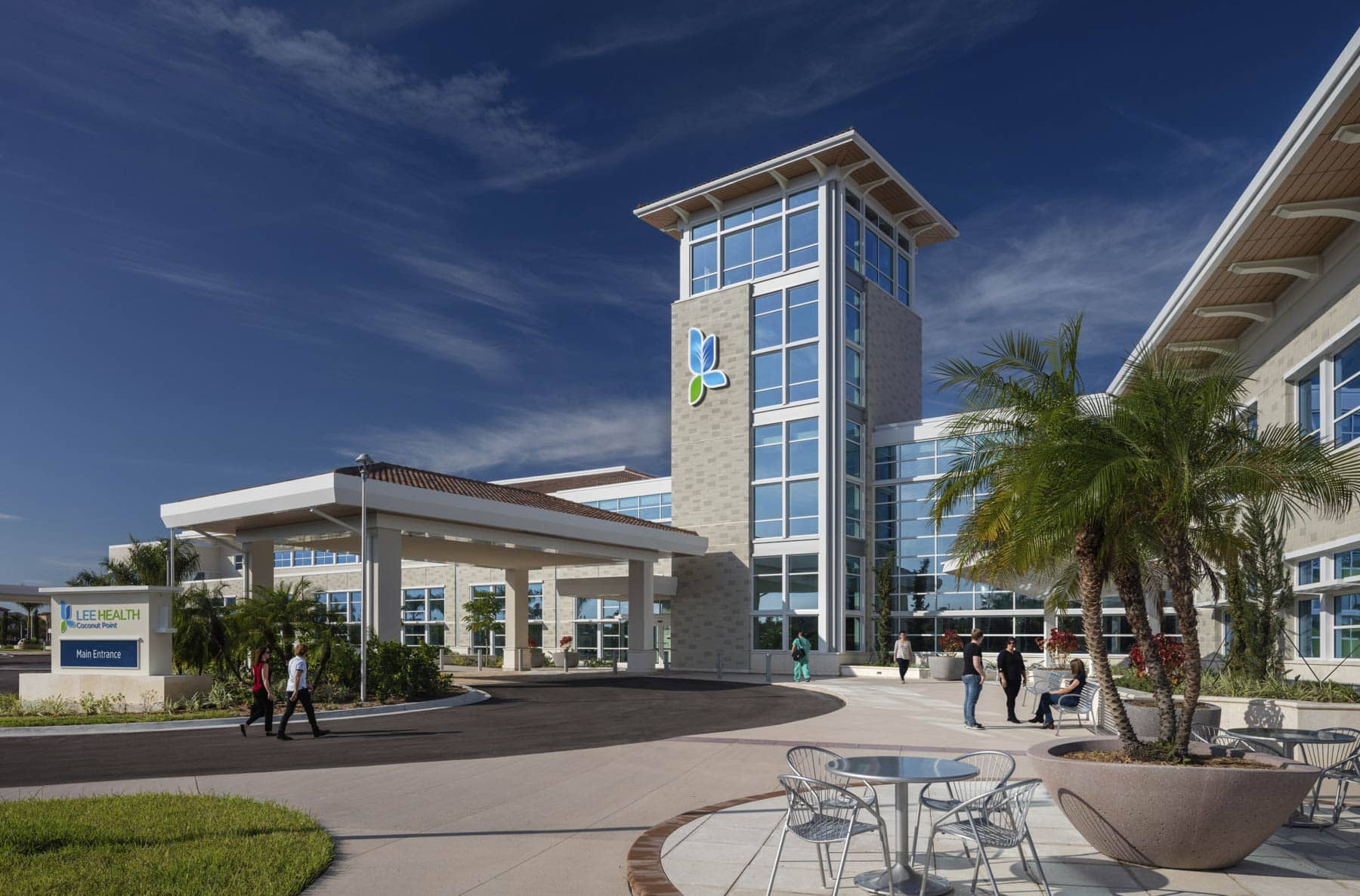 "Ron Bergeron development company to lay off 64 workers; state projects fall off during COVID-19" via David Lyons of the South Florida Sun-Sentinel — Citing COVID-19 and a decline in public projects, a land development company headed by venerable Broward entrepreneur "Alligator Ron" Bergeron will lay off 64 workers between March and April, he confirmed Tuesday. "Bergeron has thoughtfully and carefully been managing through these unprecedented challenges as a direct result of both COVID-19 and its impact on operations, as well as other ongoing declining business concerns," the company said in three layoff notices filed Jan. 27 with the state Department of Economic Opportunity. The company, Bergeron Land Development Inc., said it intends to lay off 26 workers each in Indiantown and Venice and another dozen people in Longwood, all locations where projects are about to be completed.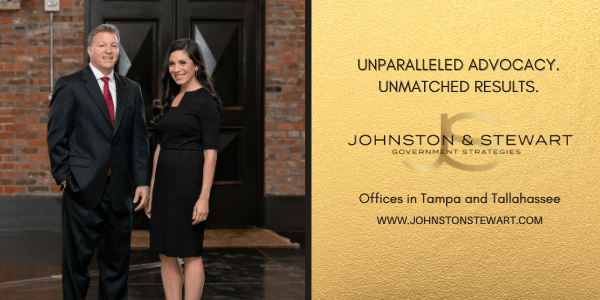 — CORONA NATION —
"Anthony Fauci's plea: Skip the Super Bowl parties" via Axios — The Biden administration would really prefer that people "lay low" on Super Bowl Sunday. It is the first national event that features multifamily gatherings since New Year's, and it comes alongside growing concerns about the COVID-19 variants. "You don't want parties with people that you haven't had much contact with," Fauci told NBC's "Today" show. "Every time we do have something like this, there always is a spike." The CDC is giving the same guidance. It recommends avoiding nonessential travel and indoor gatherings with people who don't live in the same household.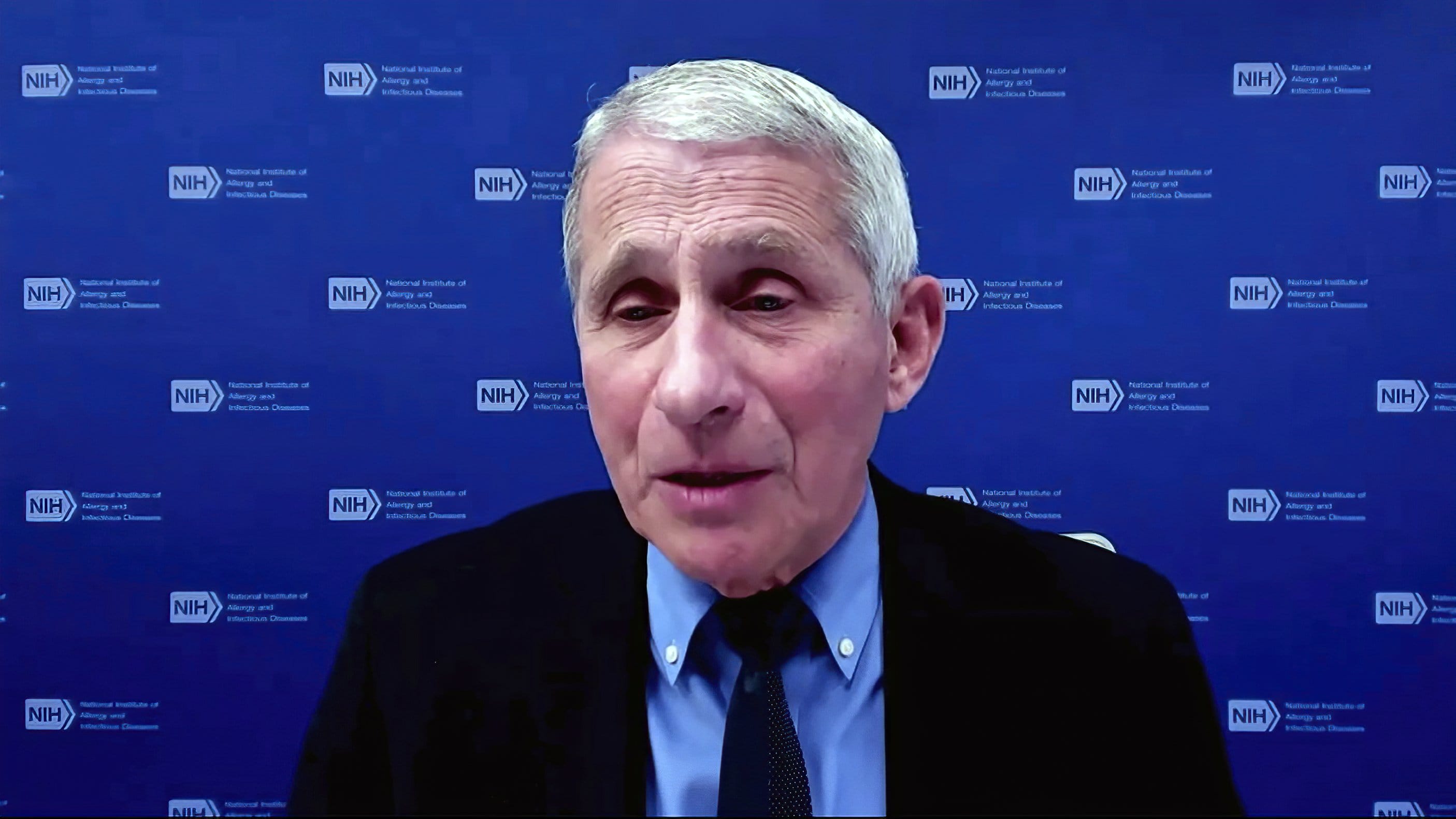 "Young and middle-aged adults responsible for most COVID-19 spread" via Caitlin Owens of Axios — The coronavirus pandemic in the U.S. has been chiefly driven by young and middle-aged people while killing mostly older people. Adults aged 20-49 were responsible for the vast majority of virus transmission last year, even after schools reopened in the fall, according to a new study published in Science. The U.S. vaccination effort is racing to keep up with the spread of new, more transmissible variants of the virus. Millions more Americans could be infected before a substantial portion of the population is vaccinated, making transmission patterns deeply relevant. The notion that non-vulnerable people can go about their normal lives, while vulnerable people self-isolate, has not borne out in the U.S.
— CORONA ECONOMICS — 
"American warns 13,000 employees of furloughs as airlines prepare to lose federal aid next month" via Leslie Josephs of CNBC — American Airlines on Wednesday said it would send furlough notices this week to about 13,000 employees as the second round of federal payroll aid is set to expire next month, and travel demand remains in tatters. "The vaccine is not being distributed as quickly as any of us believed, and new restrictions on international travel that require customers to have a negative COVID-19 test have dampened demand," American's CEO Doug Parker and President Robert Isom wrote in a note to staff. Rival United Airlines last Friday sent similar furlough warnings to 14,000 staff members.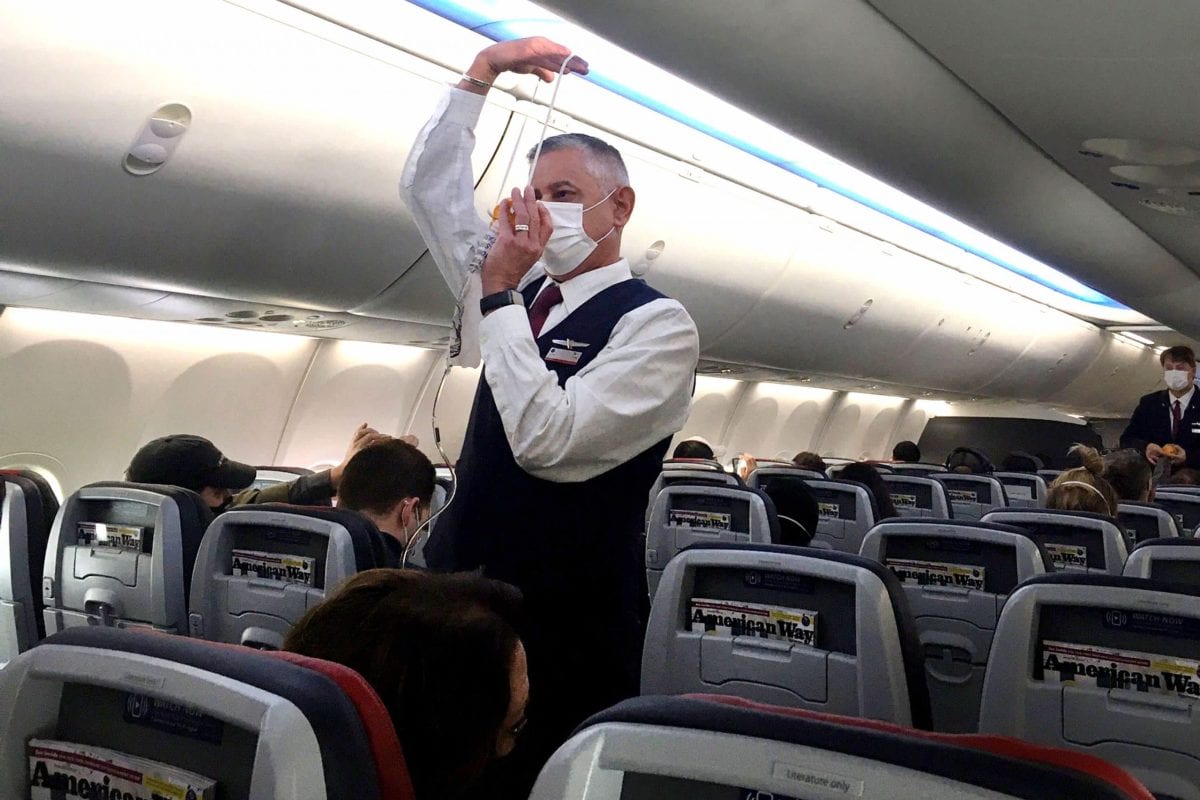 "Cruise industry recovery likely to be long haul" via The News Service of Florida — "Significant" passenger cruise operations might not return to Florida waters for another year or longer as fallout from the COVID-19 pandemic continues, according to a port-industry lobbying group. Michael Rubin, Florida Ports Council vice president of governmental affairs, told members of the Senate Transportation Committee on Tuesday that cruise lines are working to meet an "onerous" list of requirements from the federal CDC and simply hope to have some vessels operating at half capacity this summer. Rubin said cruise lines plan to bring crew members back early to meet quarantine requirements, but issues have not been settled about passengers getting on and off ships while visiting foreign ports.
— MORE CORONA —
"Cruise fanatics eagerly volunteer to test virus protocols aboard ships" via Fran Golden of Bloomberg — Since February 2020, when an outbreak on the Diamond Princess led to at least 700 positive COVID-19 cases and 12 deaths among passengers and crew, the cruise industry has been unable to prove that it can keep its customers safe. Royal Caribbean's call for volunteers in November received 100,000 signatures in the first week. An additional 150,000 have jumped on board since then, all of them willing and eager to stare down the coronavirus for the chance to get back out on the water. These so-called test cruises are one in a series of requirements from the CDC before lines can resume commercial operations, an activity the agency has designated a " very high level of COVID-19" risk. Companies that succeed can get back to sailing.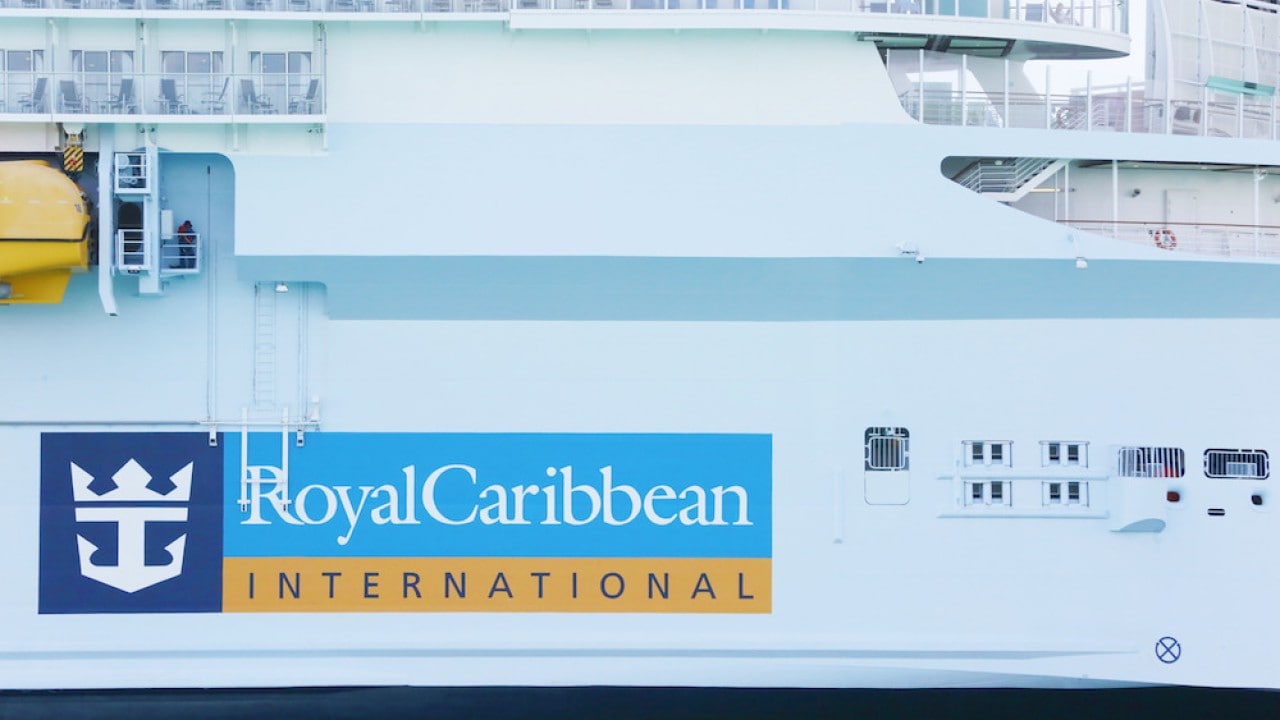 "What's the difference between KN95 and KF94 masks?" via Liza Corsillo of The Strategist — Keeping track of which masks (and how many) we should wear to protect ourselves and the people around us from COVID-19 is a dizzying task, especially now that several new, more-contagious variants are circulating in the United States. We know that N95 masks are still the best at filtering potentially infectious particles, but due to shortages, N95s should still be reserved for medical professionals who need them most. Because of this, more and more people are turning to two other popular mask types, KN95 and KF94, since they both come very close to the level of filtration found in an N95 mask. But what's the difference between the two? And which one is better?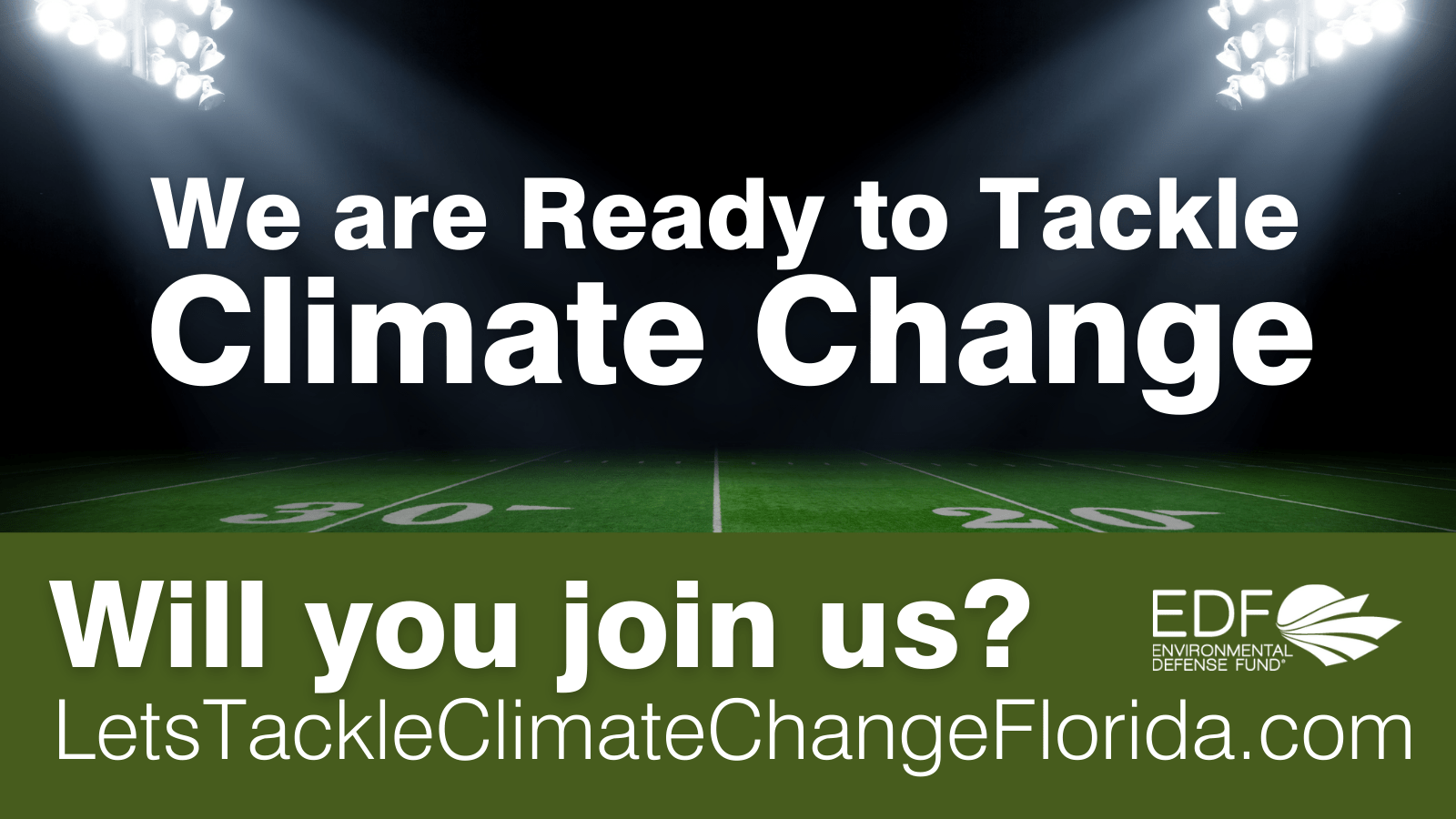 — PRESIDENTIAL —
"White House's Jen Psaki makes clear Space Force has full support of Biden administration" via Jacob Ogles of Florida Politics — Psaki made clear on Wednesday the U.S. Space Force has the full support of Biden. "They absolutely have the full support of the Biden administration," she said. "We are not revisiting the decision to have a Space Force." The comments came a day after Psaki received significant flak from lawmakers in states with a significant space industry, including Florida. Psaki on Tuesday responded to a question on the military branch by saying, "Wow. Space force. It's the plane of today," a reference to a question earlier in the week about a new paint job for Air Force One. Reporters pressed the issue on Wednesday, asking if Biden supported the continuing existence of the Space Force.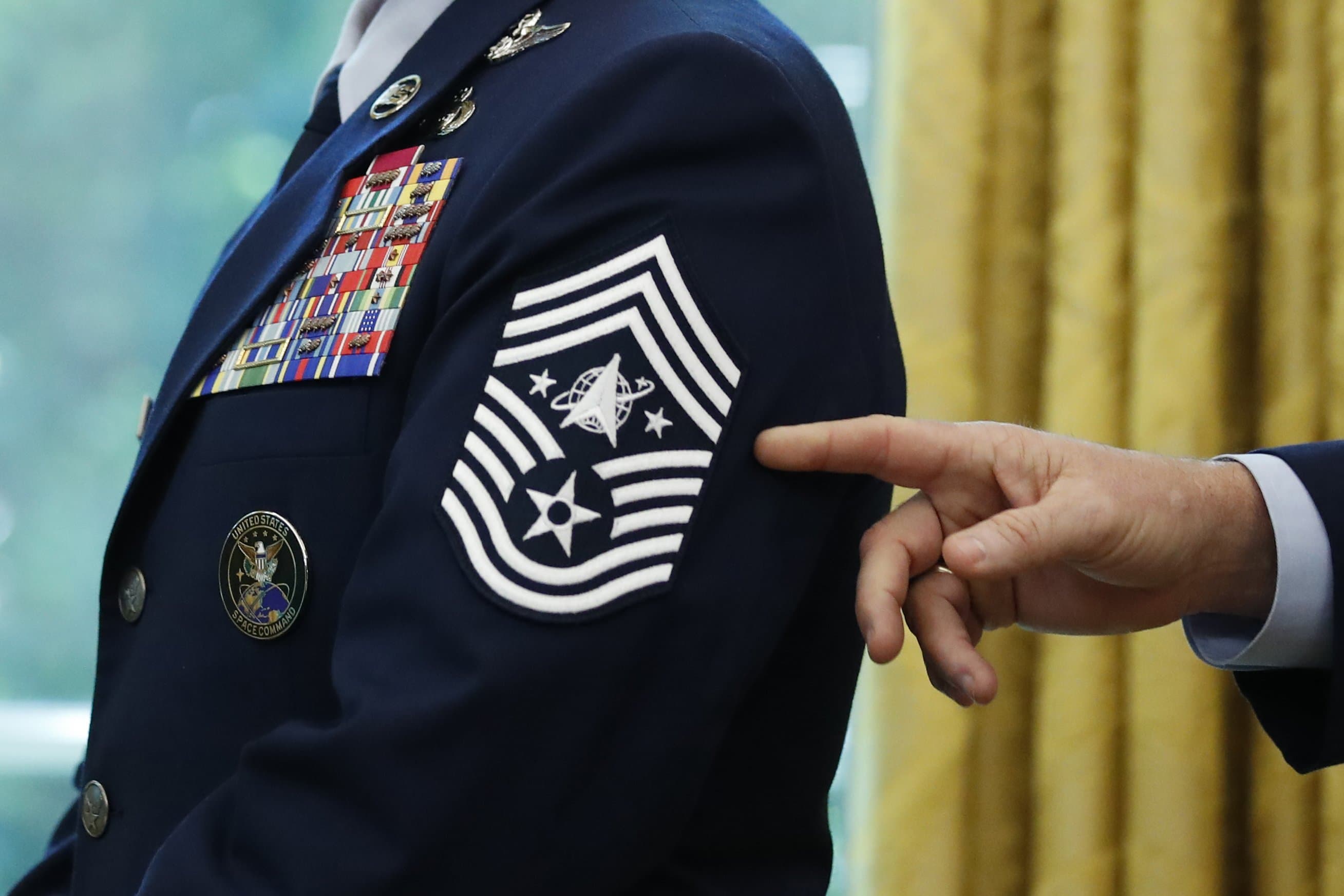 "Biden brother's role in Florida law firm complicates White House ethics message" via Annie Linskey of The Washington Post — Shortly after his brother won the presidency, Frank Biden, who works for a Florida law firm called Berman Law Group, spoke to a local television station about his tight connection with Joe Biden. "We've all always been close," Frank Biden told WPBF, saying he had talked to the President-elect just the day before, for his birthday. "But we're closer now." Viewers could hardly miss Frank Biden's employer since he was wearing a black T-shirt emblazoned with a "TBT" logo, his firm's shorthand for "The Berman Team." And in Frank's case, the shirt also spelled out another meaning for TBT: "The Biden Team."
"Biden blue comes to the White House" via Diana Budds of Curbed — The Bidens don't have immediate plans to bring in an interior decorator. We do know that Biden's personal taste steers toward the conventional; no one can really argue against it, but no one will really be that enthusiastic about it, either. He feels most comfortable in the middle of the road. Biden's personal residences are furnished with traditional pieces, classic elements, and hints of personability, such as a recurring signature color across many of his homes and offices. In the private quarters, historic preservation takes a back seat to the First Family's lifestyle. Practically anything can change in these rooms.
— EPILOGUE: TRUMP —
"'I would leave my House seat; I would leave my home' to defend Donald Trump in Senate trial, Rep. Matt Gaetz says" via Felicia Sonmez of The Washington Post — Trump has named Bruce L. Castor Jr. and David Schoen as his defense lawyers in next week's Senate impeachment trial. But on Wednesday, Rep. Gaetz said that he would leap at the chance to be part of the former President's defense team and would be willing to leave his House seat, and even his home, to do so. Gaetz, one of the former President's most vocal allies on Capitol Hill, remarked in an interview with Trump's former chief strategist, Stephen Bannon, on the "War Room: Pandemic" podcast. Gaetz told Bannon that he and other unnamed House members asked the House Ethics Committee whether they could defend Trump during the Senate trial.
"Trump aides made a late request to Team Biden to extend their parental leave. They said no." via Daniel Lippman of POLITICO — Several ex-Trump political officials who lost their parental leave when Biden was sworn into office. It's a byproduct of the field they're in: Their boss may have been the one let go, but his departure has meant that they, too, lose their jobs and benefits. Still, they argue that the Biden administration should have honored their leave by keeping them on payroll until the end of it, a request that the Biden transition did not grant. An official noted anonymously that political appointees "do not enjoy the promise of federal employment past the end of the administration in which they choose to serve." Experts on parental leave policy say that these Trump officials' cases show the holes that still exist in the social safety net.
"Pentagon clears out advisory boards to oust last-minute Trump picks" via Nancy A. Youssef of The Wall Street Journal — Defense Secretary Lloyd Austin dismissed hundreds of members of the Pentagon's policy advisory boards Monday, ousting last-minute Trump administration nominees as well as officials appointed by previous administrations. By removing members, effective Feb. 16, Austin avoided selectively firing those appointed by the Trump administration. The defense chief also ordered a review of at least 42 boards to be completed by June, defense officials said. "Advisory boards have and will continue to provide an important role in shaping public policy within [the Department of Defense]," Austin wrote in a memo to the Pentagon's leadership. "That said, our stewardship responsibilities require that we continually assess to ensure each advisory committee provides appropriate value today."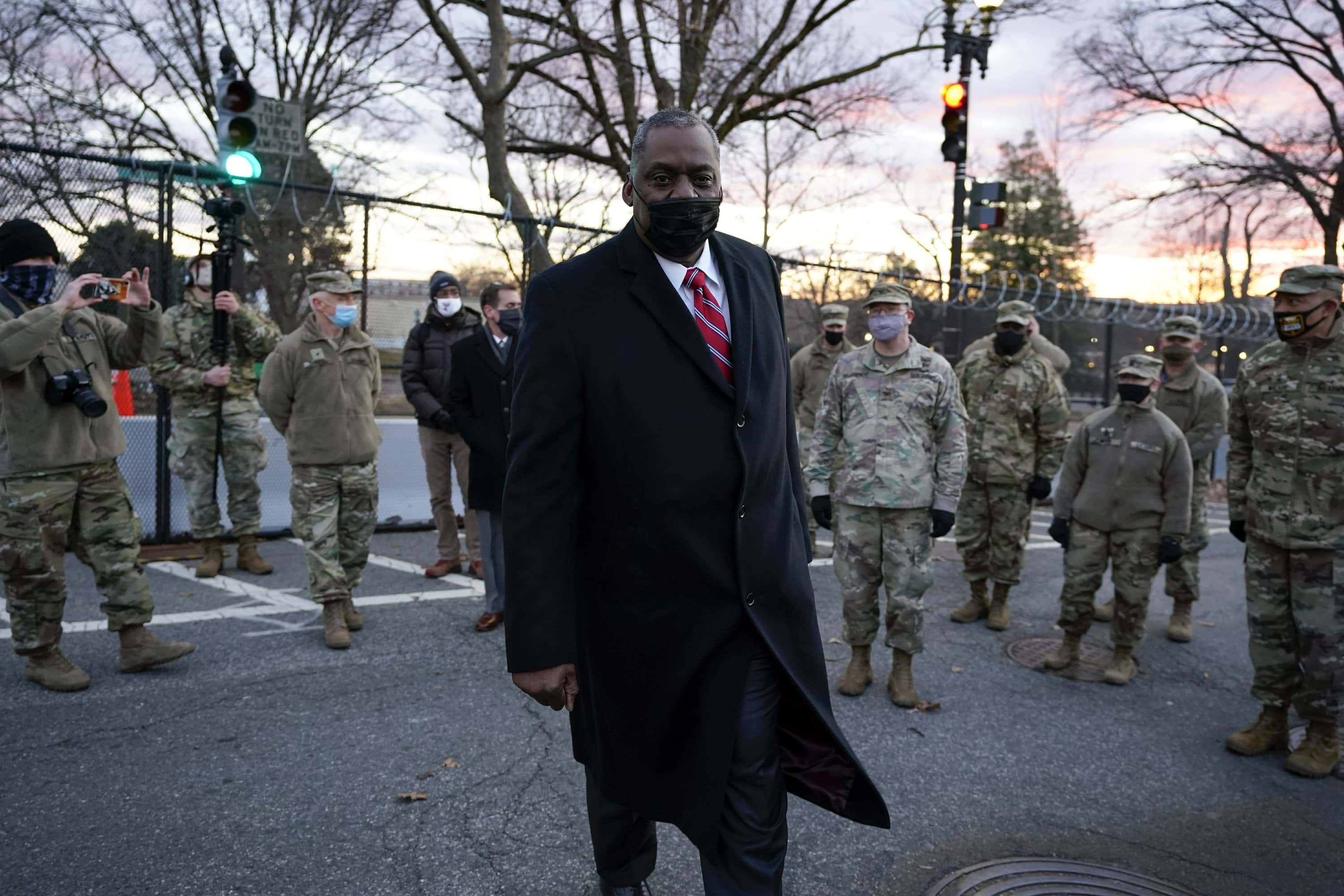 "Can Trump legally live at Mar-a-Lago? Palm Beach to weigh argument from neighbors who want him to go away." via Skylar Swisher of the South Florida Sun-Sentinel — It's a legal question that has hung over Mar-a-Lago for over a year: Does a 1993 agreement mean that former President Trump can't live at his Palm Beach estate? Trump converted the historic mansion into a social club and signed an agreement that limited how many days club members could stay overnight in guest suites. Trump's lawyer at the time indicated that Trump wouldn't live there as part of the deal. Palm Beachers — not enthusiastic about the prospect of their exclusive island turning into a MAGA oasis — have seized on that to argue Trump can't legally live at Mar-a-Lago.
— D.C. MATTERS —
"Rick Scott calls on D.C. law firm to refund $6M made from repping 'dangerous dictator' Nicolás Maduro" via A.G. Gancarski of Florida Politics — U.S. Sen. Scott castigated a Washington law firm working for the Venezuelan government in sharp terms, calling for a refund of the $6 million paid out via Petróleos de Venezuela, a former state-owned Venezuelan oil company. "Your choice to represent a dangerous dictator who is against everything this country was built on has consequences, and I urge you to be transparent as to your actions on behalf of the regime, return these funds, and rethink working for Maduro or other murderous regimes in the future," Scott wrote to Miami Democratic donor Marcia Wiss' law firm, Wiss & Partners. Wiss told The Associated Press that her firm only offered "legal services" and did not lobby for the Maduro government.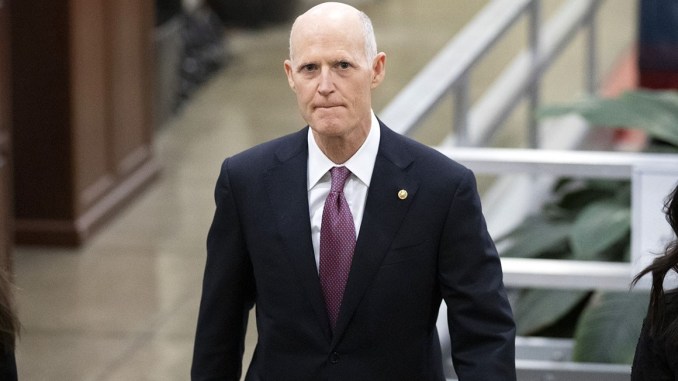 "Charlie Crist applauds Biden administration for Puerto Rico relief" via Kelly Hayes of Florida Politics — Crist is applauding Biden's move to release $1.3 billion in aid to Puerto Rico to protect against future climate disasters, calling the funds "long overdue." The House member is also praising the President's work to ease Trump administration restrictions on $4.9 billion in aid approved by Congress to help the island rebuild after Hurricanes Maria and Irma. With the Biden administration's move, Puerto Rico is slated to receive more than $6 billion in federal funds to help prepare the U.S. territory for future hurricanes and other disasters. The money assigned by the U.S. Department of Housing and Urban Development would be used for infrastructure projects and economic development, among other things.
"Crist leaves door open to challenging DeSantis for Florida Governor" via Julia Manchester of The Hill — Crist on Sunday would not rule out a run against DeSantis, saying he was open to considering a bid for the Governor's mansion in Tallahassee. Crist previously served as the Sunshine State's Governor from 2007 to 2011. Crist unsuccessfully challenged Republican Gov. Scott in the state's 2014 gubernatorial election. Despite the gubernatorial bid discussion, the congressman said his top priority at the moment was dealing with the ongoing coronavirus pandemic. Crist hit DeSantis over his handling of the coronavirus pandemic, specifically the Sunshine State's vaccine rollout.
Poll shows bipartisan support for clean energy policy — A new survey from conservative clean energy group Citizens for Responsible Energy Solutions found nearly two-thirds of Americans, including 59% of Republicans, back increased government support for clean energy. The polling also finds 52% of voters support an "all of the above" energy approach that would include fossil fuels. Support for that approach is higher among Republicans (61%) and independents (51%), while less than half (45%) of Democrats support such an approach. The CRES survey reveals strong support for several climate policies across partisan lines, including clean energy tax credits, planting more trees to store carbon dioxide, financial incentives for farmers to engage in sustainable practices that store carbon in soils, and federal funding to build electric car chargers.
— CRISIS —
"House Dems move to yoke GOP to QAnon" via Ally Mutnick of POLITICO — House Democrats are preparing to center their strategy for the far-off midterm elections on a simple, aggressive message: Republicans are the party of QAnon. Making an unusually early move to protect their narrow majority, House Democrats' campaign arm Tuesday launched its first TV ad campaign, spotlighting supporters of the fringe conspiracy theory. It is the first step in a larger plan, orchestrated by the Democratic Congressional Campaign Committee's new chair, Sean Patrick Maloney of New York, to exploit the growing friction between Trump hard-liners and establishment Republicans in the GOP base.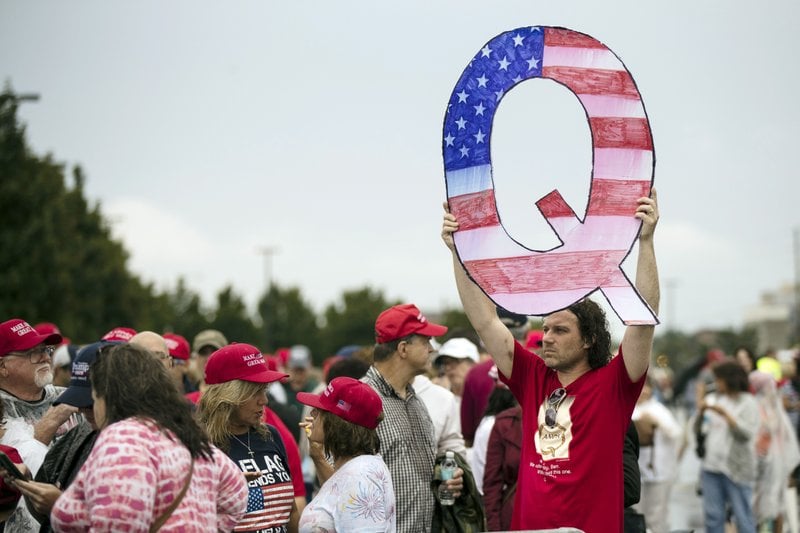 "People died at The Capitol. Will rioters be charged with murder?" via Shaila Dewan of The New York Times — Since news of the first death during The Capitol riot on Jan. 6 broke, lawmakers, television personalities, and countless regular people on social media have been saying that the rioters have blood on their hands. The law does provide a way to hold people accountable for deaths they did not directly cause, like that of Ashli Babbitt, who was shot and killed by a Capitol Police officer while attempting to enter a restricted area. But the felony murder rule, as it is called, is a limited provision that has raised a host of legal and moral questions about complicity and fairness. In its broadest terms, the felony murder rule holds a person who commits a crime responsible for any deaths that result.
"Canada declares the Proud Boys a terrorist group" via Amanda Coletta of The Washington Post — Canada declared the Proud Boys a terrorist entity, adding the far-right group to a list that includes al-Qaida, ISIS and al-Shabab to crack down on "ideologically motivated violent extremism," described by the country's public safety minister as the "most significant threat to domestic security." Public Safety Minister Bill Blair's announcement came less than a month after Proud Boys allegedly joined the violent mob that stormed the U.S. Capitol after attending a rally by Trump in the hope of overturning the presidential election. Five people, including a Capitol Police officer, died in that attack.
"Proud Boys and Black Lives Matter activists clashed in a Florida suburb. Only one side was charged." via Tim Craig of The Washington Post — When Black Lives Matter activists started marching through New Port Richey last summer — shouting slogans through bullhorns demanding racial justice — it took only a few days for the Proud Boys and other counterprotesters to show up and confront them. Burly groups of mostly White men encircled the demonstrators. They revved motorcycles while yelling threats, obscenities and support for the police and Trump, at times using their own bullhorns. Amid fears that the confrontations could lead to clashes or shootings, police started enforcing the town's rarely used noise ordinance. But only the Black Lives Matter protesters were cited.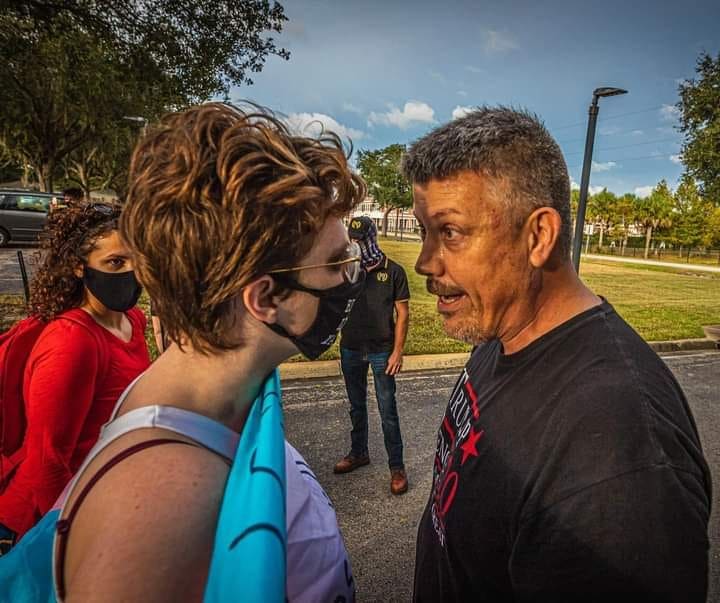 "Gunman who killed FBI agents in Florida identified" via Sarah Blaskey, Charles Rabin and Jay Weaver of The Miami Herald — The gunman who mowed down five FBI agents at the door of his Sunrise apartment has been identified as David Lee Huber, a 55-year-old who until Tuesday's outburst of violence seems to have lived a largely innocuous life. According to public records, he ran a computer consulting business, had a pilot's license, was married for 16 years before divorcing in 2016. His only known previous encounters with the legal system were confined to traffic tickets and an eviction in Colorado. He doesn't seem to have had any footprint on social media. The FBI, still investigating one of the bloodiest days in agency history, has not yet formally named Huber as the gunman but is expected to do so.
"Who were the FBI agents killed in Florida? Both had history of pursuing child-porn cases" via Aaron Leibowitz, David Ovalle and Jay Weaver of the Miami Herald — The two FBI agents fatally shot while serving a warrant Tuesday morning in Sunrise were Daniel Alfin and Laura Schwartzenberger, both of whom had a distinguished history of investigating child pornography and sexual exploitation cases in South Florida. FBI Director Christopher Wray identified the two in a statement on Tuesday. "Every day, FBI special agents put themselves in harm's way to keep the American people safe. Special Agent Alfin and Special Agent Schwartzenberger exemplified heroism today in defense of their country. The FBI will always honor their ultimate sacrifice and will be forever grateful for their bravery," Wray said in the statement.
"FBI Director Christopher Wray visits with slain agents' families in South Florida" via Jay Weaver, Charles Rabin and David Ovalle of the Miami Herald — One day after a gunman fatally shot two FBI agents, the Bureau's director, met Wednesday with members of their families along with fellow agents who worked on their child-porn task force during the deadly execution of a search warrant. Wray also visited the crime scene where a suspect opened fire on a squad of agents Tuesday morning as they approached the front door of his Sunrise apartment to serve the search warrant for alleged possession of child pornography, law enforcement sources told the Miami Herald. The FBI director also met with U.S. Attorney Ariana Fajardo Orshan and other federal authorities. An FBI spokesman in South Florida declined to comment on Wray's visit.
"FBI still searching for evidence at scene of deadly Sunrise raid" via Madeleine Wright and Ian Margol of WPLG — Police were still guarding the entrance of a gated community in Sunrise on Wednesday afternoon, a day after the execution of a search warrant there turned deadly, with two FBI special agents killed in the line of duty and another three wounded. The crime scene from that shooting is still active, hours after the suspect was confirmed dead, with sources saying he killed himself. Local 10 News has learned Huber was waiting for the agents, watching them through his Ring video doorbell — and opened fire the moment they breached the door.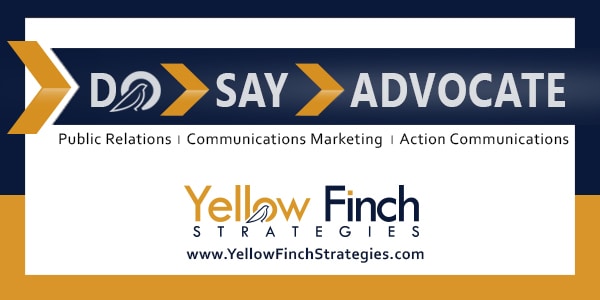 — LOCAL NOTES —
"Miami-Dade Republican primary voters support Florida Medicaid expansion, poll finds" via David Smiley of the Miami Herald — Despite GOP lawmakers' opposition to expanding Medicaid, a recent poll has found that a clear majority of Florida voters — including Republicans in Miami-Dade County — support broadening the state's government-run health care program providing coverage for low-income families. The poll, a survey of 600 conducted last month by The Tyson Group, found that 76% of registered voters in the state support a more expansive Medicaid program, compared to 13% against. In Miami-Dade County — home to more Obamacare marketplace enrollees than any other county in the U.S. — a separate query of 100 likely Republican primary voters found support for Medicaid expansion far ahead of the opposition, by a margin of 69% to 25%.
"Central Florida municipal elections include Bobby Olszewski's run in Winter Garden" via Scott Powers of Florida Politics — Former Rep. Olszewski has qualified to run for his old seat on the Winter Garden Commission, setting up a marquee battle with incumbent Commissioner Mark Maciel among the municipal elections slated for March 9 around greater Orlando. Olszewski, a businessman who represented House District 44 in 2017 and '18 and Maciel, a businessman and retired Air Force veteran, are battling for the District 3 seat on the Winter Garden Commission. The pair match up in one of three Winter Garden Commission elections contested in March, along with elections for Winter Park Mayor and two Ocoee City Commission seats.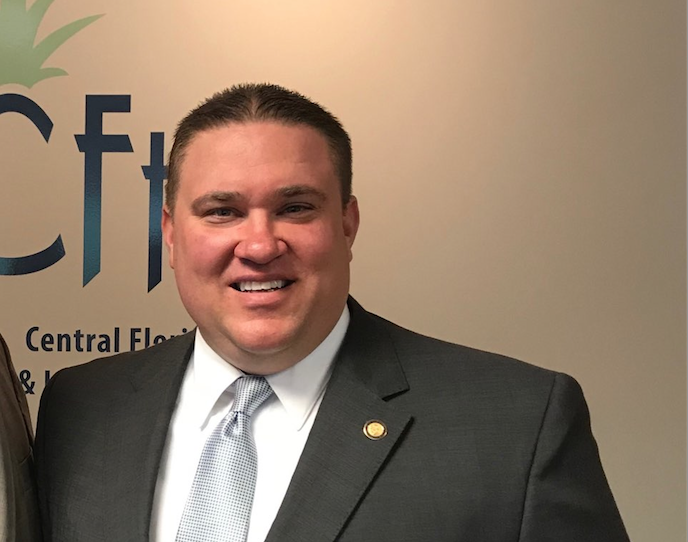 "NAS Pensacola holds first base-wide active shooter training since Dec. 6, 2019, shooting" via Annie Blanks of the Pensacola News Journal — On a chilly, sunny February morning, shots from a fake gun rang out in the halls of the main medical building at Naval Air Station Pensacola. Sailors donning fake bloody bandages came stumbling out of the building screaming, as sirens from naval police units blared in the distance. An announcement came over the base's "Giant Voice" intercom system: "Exercise! Exercise! Exercise! Active shooter. Take cover." It was just a drill. A necessary one, the start of a two-week, all-base comprehensive crisis training that will prepare the base for active shooters, hostage situations, terrorist alerts and other disasters.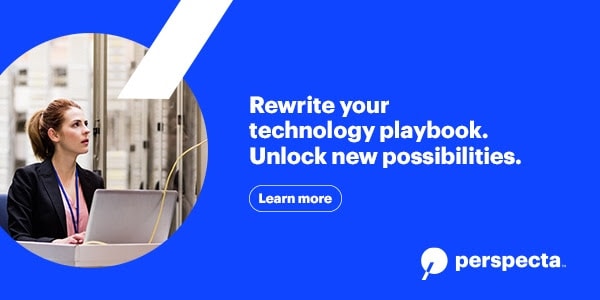 — TOP OPINION —
"Vaccines reveal DeSantis' fatal leadership flaw: His lack of humility" via the Orlando Sentinel editorial board — During an appearance at The Villages Monday to promote vaccines, DeSantis took swipes at "lockdown states" like California and New York, blamed Biden's young administration for politicizing vaccines and acted as if Florida (DeSantis) had made no mistakes. Florida's Governor was his usual self: Petulant, defensive, unapologetic and political. It again put on full display his key defect as a leader: A lack of humility. No reasonable person could expect DeSantis or any other Governor to handle either the pandemic or the distribution of millions of vaccines flawlessly. There's no template to follow and mistakes will be made. But DeSantis refuses to concede that he's made mistakes. He won't even admit to making course corrections.
— OPINIONS —
"Publix, with its partisan pay-to-play moves, has more than a seditious heiress to atone for" via Fabiola Santiago for The Miami Herald — It's getting tougher, if not downright impossible, to walk into a Publix store in Florida without feeling repulsed by the company's partisan politics. The powers that be have turned grocery shopping at the popular chain into a necessary chore that feels oh so slimy. It's not just about the titillating revelation that the Publix-generated wealth of a seditious heiress funded the Trump rally that turned into a deadly attempt at a coup d'état that put our democracy to the test. Amid calls for a boycott, corporate Publix is trying to distance the supermarket chain from the heiress who funded the Capitol riot to the tune of $300,000.
"Do you feel like the last one on Earth social distancing?" via Stephanie Hayes for The Tampa Bay Times — No one is doing this perfectly. Who could possibly do a pandemic perfectly? Each day is a web of choices. We just got through the holiday COVID-19 spike, and now we are staring down the Big Game. Experts are worried about unchecked parties in homes and bars more than the event itself. Seeing the swarms at parties lately and watching the virus mutate, it feels like we're going to do this forever. Like trying to do the right thing is pointless, hopeless, and other adjectives that end in "less." Maybe you have that feeling. Like you're the last one turning down events while you wait for the vaccine.
"U.S. Agriculture is funded by the public. Shouldn't it serve the public good?" via Martin Lemos of The Counter — If you get your news from USDA economic reports, 2020 was a great year. But that is the story as told through statistical averages and industry data sets. That version of the story leaves out last year's supply chain disruptions and extending food lines, rendering invisible the overworked, stressed and threatened lives of vulnerable communities in the fields, the factories, and in our neighborhoods. We can point to bright spots of caregiving and sustenance that result from a community-supported agricultural system. We need a USDA that honors our interest in participating in our future and truly represents the farming communities it often praises.
"Orlando is jealous of Tampa Bay, center of the sports universe" via Mike Bianchi for The Orlando Sentinel — As a longtime Orlandoan, avid sports fan and veteran sports columnist, I have a serious case of Tampa Bay envy. Tampa Bay is hosting its own Tom Brady and the Buccaneers in the Super Bowl. Tampa Bay has the Lightning, who are the reigning Stanley Cup champions. Tampa Bay has the Rays, who advanced to the World Series before losing to the Dodgers in six games. Meanwhile, in Orlando, we have a fading, injury-cursed NBA team — and we can't even keep Josh Heupel.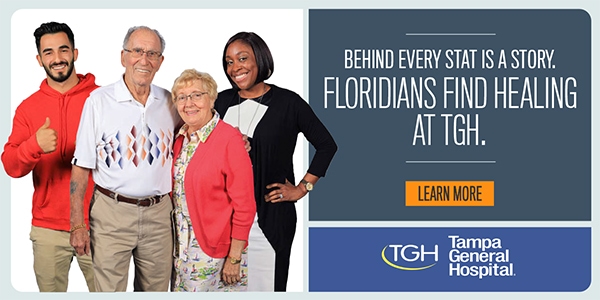 — ON TODAY'S SUNRISE —
Florida Surgeon General Scott Rivkees is launching an investigation into reports that more than 1,000 COVID-19 vaccine doses were damaged last week in Palm Beach County. DeSantis wants to know how it happened.
Also, on today's Sunrise:
DeSantis said that in Pahokee, while announcing a new pod to provide vaccinations for people who live far from Palm Beach County's urban centers. But the credit goes to former FSU and NFL player Anquan Bolden … who comes from the Glades.
— And since he had an NFL all-star by his side, the Governor couldn't resist talking about this weekend's Super Bowl in Tampa.
— Students and faculty at the University of Florida speak out against the effort to force everyone to return to campus for in-person classes. They say UF leaders are downplaying the threat of COVID-19 and putting lives at risk because they're afraid of budget cuts from Tallahassee.
— A Senate committee approves a bill that would give the corrections department the authority to release older inmates who face serious medical problems.
— Two Democrats discuss filing bills to kill M-CORES, the multibillion-dollar project to build three new toll roads through some of the last undeveloped areas of the state.
— And finally, a Florida Man (and state lawmaker) says he got his mask in his mouth, so there's no room for his foot.
To listen, click on the image below:
— SUPER BOWL —
"Marco Rubio says defense will win Super Bowl for Tampa Bay Buccaneers" via A.G. Gancarski of Florida Politics — Defense wins championships, and the Senior Senator from Florida told a national radio audience that he thinks it will make the difference in Sunday's Super Bowl at Raymond James Stadium. Sen. Rubio believes the NFC Champion Tampa Bay Buccaneers will win the game, but not necessarily because of firepower on the ball's offensive side. "The loss of their tackle for Kansas City is going to be a real problem for them," Rubio said, referring to Eric Fisher, the bookend lineman who will miss Super Bowl LV.
"Tom Brady vs. Patrick Mahomes is one of the greatest Super Bowl QB matchups ever. We ranked all 55." via Scott Allen and Neil Greenberg of The Washington Post — Sunday marks the first time the winning quarterbacks from the previous two Super Bowls have squared off. Furthermore, it features a matchup between the greatest quarterback of all-time in Brady and the only player who could conceivably challenge him for that title if Mahomes continues at his current career trajectory. On the other hand, this matchup might one day look different with the benefit of hindsight. Mahomes and Brady weren't even the top two passers in their respective conferences this season, with Mahomes ranking second in the AFC in passer rating and Brady fifth in the NFC.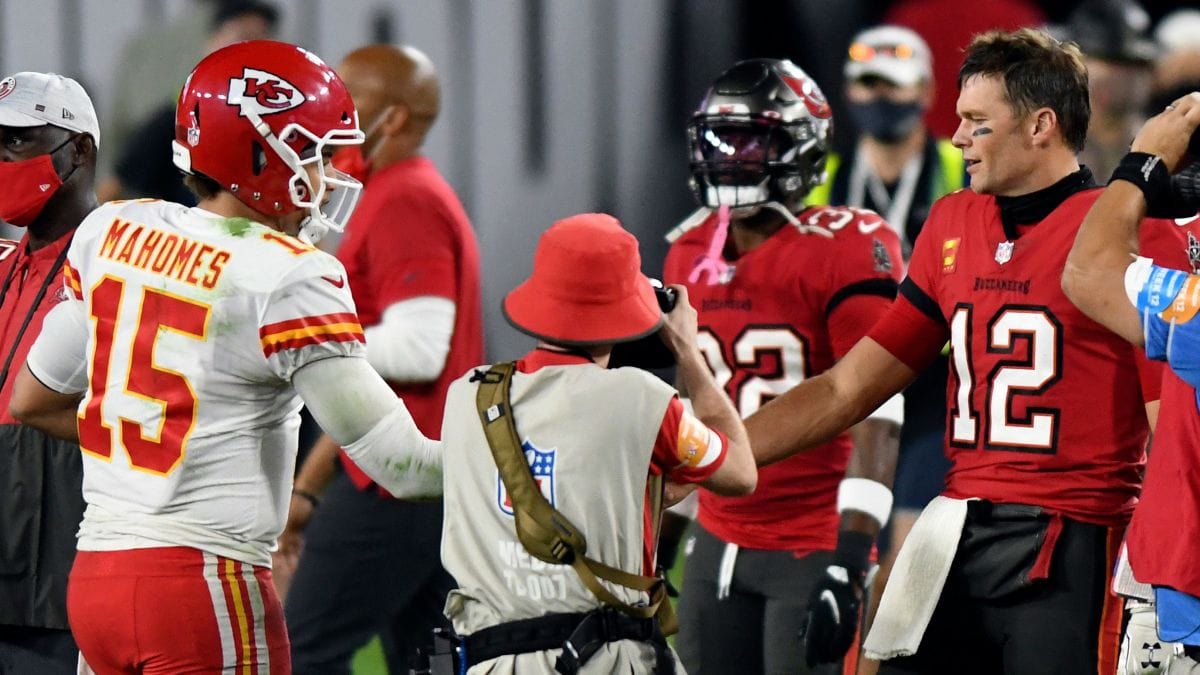 "Crist, Kathy Castor wager against Kansas City House members for Super Bowl LV" via Kelly Hayes of Florida Politics — Crist and Castor made a friendly wager with Kansas City Reps. Emanuel Cleaver and Sharice Davids on the outcome of Super Bowl LV Wednesday morning. The deal, if the Tampa Bay Buccaneers take the title, Cleaver and Davids must provide Kansas City's world-famous barbecue. If the Kansas City Chiefs wins, the Tampa members will provide local Latin guava pastries, flan and Cuban sandwiches. The losing pair will also have to wear the opposing team's masks on the House floor when Congress returns for session. This year's Super Bowl will be the first in NFL history where the host city has its team in the game, with Tampa hosting the Buccaneers.
"Disney World at 50: After the Super Bowl, 'I'm going to Disney World' again and again and again" via DeWayne Bevil of The Orlando Sentinel — It's Super Bowl week, the time of the year when all professional football players want to look into the camera and say "I'm going to Disney World." In theory, it would be a short trip this year as the big game is being played at Tampa's Raymond James Stadium, about 75 miles from Magic Kingdom. The elapsed time between Walt Disney World's opening in 1971 and the first "I'm going to Disney World" moment is less than 16 years. So, the "I'm going to Disney World" campaign has had staying power. Michael Eisner, The Walt Disney Co. CEO at the time, wrote in a book that the campaign was prompted by a suggestion from his wife, Jane Breckenridge.
"Super Bowl commercials often feature the host area, but no such luck this year" via Paul Guzzo of the Tampa Bay Times — Clydesdales won't befriend dalmatians during this year's Super Bowl, nor will polar bears chug soda. Budweiser and Coca-Cola are among the brands that, for a mix of COVID-19 related reasons, will not advertise during the television broadcast of the big game played in Tampa on Sunday. This is a double whammy for the Tampa Bay area. Like the rest of the world, Tampa Bay will miss out on some of the enjoyment brought by commercials filmed specifically for the Super Bowl. Still, area residents also missed out on being a part of the productions and their economic windfall. Super Bowl Sunday usually includes commercials that feature the game's host area as a backdrop.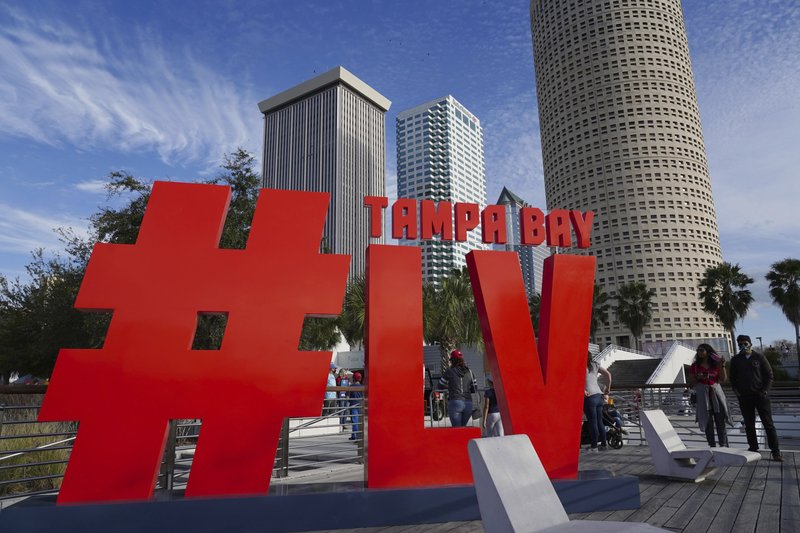 "Budweiser's Sit-Out Super Bowl LV campaign more effective than any big game ad in last five years" via Kelly Hayes of Florida Politics — Budweiser's Sit-Out Super Bowl campaign has been the most effective Super Bowl ad in the last five years. The Sit-Out campaign was made to announce that the beer company would not run an ad at the Super Bowl for the first time in almost four decades to allocate the airtime funds to promote awareness and education around COVID-19 vaccines. And, its efforts were successful. An analysis found that seven out of 10 Americans had a more favorable view of the Anheuser-Busch InBev brand after watching "Bigger Picture," 79% higher than the average U.S. ad.
"Native American group plans Super Bowl protest of Kansas City Chiefs" via Tony Marrero of the Tampa Bay Times — The Kansas City Chiefs will arrive in Tampa this week as defending Super Bowl champs and the bearers of a divisive name. Ahead of the kickoff for Super Bowl 55 on Sunday, a local group plans to stage a protest at Raymond James Stadium to urge the team to ditch the "Chiefs" moniker out of respect for Native American people. The St. Petersburg-based Florida Indigenous Rights and Environmental Equality, or FIREE, wants to call attention to how hurtful the team's name is to indigenous people who see their culture and spirituality appropriated and caricatured by fans who wear headdresses and war paint and swing their arms in an Arrowhead Chop, said group co-founder Alicia Norris.
— SUPER BOWL ADS —
Amazon:
Bud Light:
Robinhood:
Squarespace:
— HAPPY BIRTHDAY —
Celebrating today are Dan Barrow of Veterans Florida, Dan Berger and former Sen. Dwight Bullard.
___
Sunburn is authored and assembled by Peter Schorsch, Phil Ammann, A.G. Gancarski, Renzo Downey and Drew Wilson.