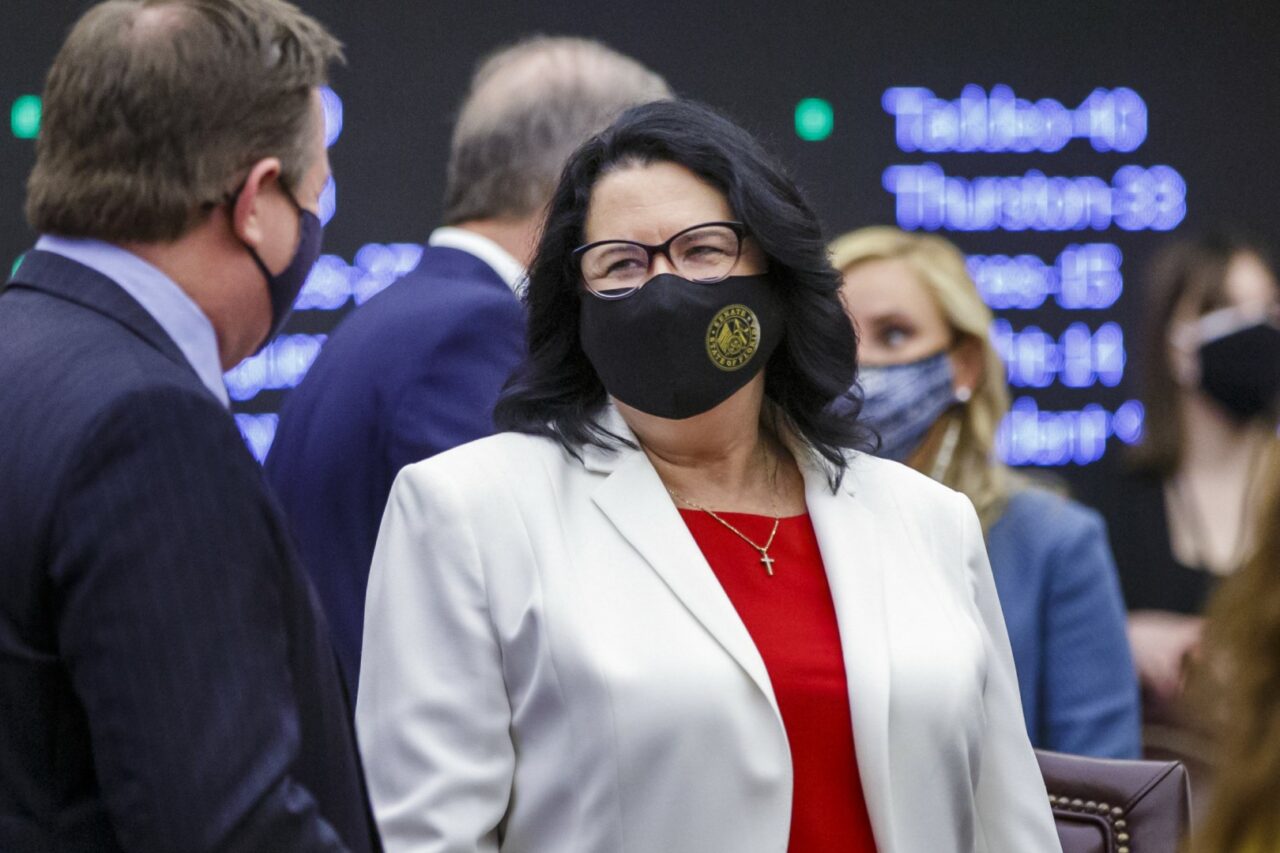 Questions remain on how the Senate wants to spend federal relief funds.
Senators have approved their $95 billion spending plan for the coming fiscal year.
The state economy has repeatedly outperformed expectations, but Senate budget chief Kelli Stargel has emphasized the chamber will remain frugal with its budget amid uncertainty. Lawmakers were forced to make difficult cuts, but approved the plan unanimously.
"None of these decisions were easy. None of these decisions were places where we would like to be," Stargel told senators. "We would have loved to have the booming economy we had prior to this pandemic."
Stargel said the Senate plan is a "worst-case scenario" that would maintain public-school student funding levels and increase the state employee minimum wage to $13 an hour.
"We looked everywhere we could at where we could do efficiencies, look for redundancies, look for every dime we could squeeze out of a penny, everything that we could do to try to make sure that we had a responsible budget," Stargel said. "I hope that as we move forward into the conference that we've set ourselves in a position that we can really come out with the best outcomes for the state of Florida."
State economists last summer predicted a budget shortfall of $5.4 billion for both the current and coming fiscal years combined, compared to pre-pandemic estimates. An estimate released in December showed the state recovering $2.1 billion of those anticipated losses.
The Governor and the Legislature based their budgets on those forecasts. But the latest forecast, released Tuesday, shows the state recovering another $2 billion over the current and coming fiscal years. That's reduced the projected shortfall since the January 2020 estimate to $1.3 billion.
A key update to the budget process has been federal relief dollars, approved through the American Rescue Plan. Florida is expected to receive $10.2 billion in relief over the next year.
The House's $97 billion proposal incorporates that funding. However, the Senate's doesn't yet. Those answers will come later, according to budget leaders.
"We're going to have those discussions of how we go with that forward, but as has been stated going forward, this is going to be a very apparent, transparent process," Stargel said.
Gov. Ron DeSantis' initial budget, announced in January, totaled $96.6 billion. Since President Joe Biden signed the American Rescue Plan Act, the Governor has so far outlined how he wants to spend more than $4 billion of the additional $10.2 billion. That includes $1,000 bonuses for first responders and teachers.
Another major allocation in the Senate's proposal is $50 million for the child welfare system, which has been a priority for Senate President Wilton Simpson. The plan also puts forward $94 million to raise state employee salaries to $13 an hour, another of Simpson's priorities.
Senators also approved an amendment to put $3 billion toward combating the developing environmental crisis at Piney Point and in Tampa Bay.
Hospitals are receiving some of the largest cuts under the Senate's plan, as much as $250 million when accounting for federal dollars. That's raised concerns from hospitals, the pandemic's front lines. Tampa Sen. Janet Cruz was among Democrats who voiced concerns about those cuts during Wednesday's floor session.
"If I were a hospital, I'd be doing a pretty good job of freaking out right now," Cruz said.
The Senate's plan would also drop the ceiling on college and university employee annual salaries from $200,000 to $180,00. That would affect close to 1,200 employees and save $39 million in state funds.
Other cuts include consolidating state prisons to eliminate one prison. Initially, senators wanted to eliminate four prisons, but that changed after an amendment accepted Wednesday.
The Department of Corrections has struggled to fill job openings, the pandemic has frozen courts and prison populations are falling, creating an opportunity. But courts will soon reopen, and prison populations are expected to increase again.
Despite concerns individual lawmakers may have, the unanimous vote signaled some level of confidence among senators.
"Hopefully with the decisions we've made, we're going to put ourselves in a position that going forward, Florida is going to stay in the position of maintaining our triple-A bond rating, of maintaining our good fiscal future," Stargel said.
_____
Content from The News Service of Florida was used in this report.