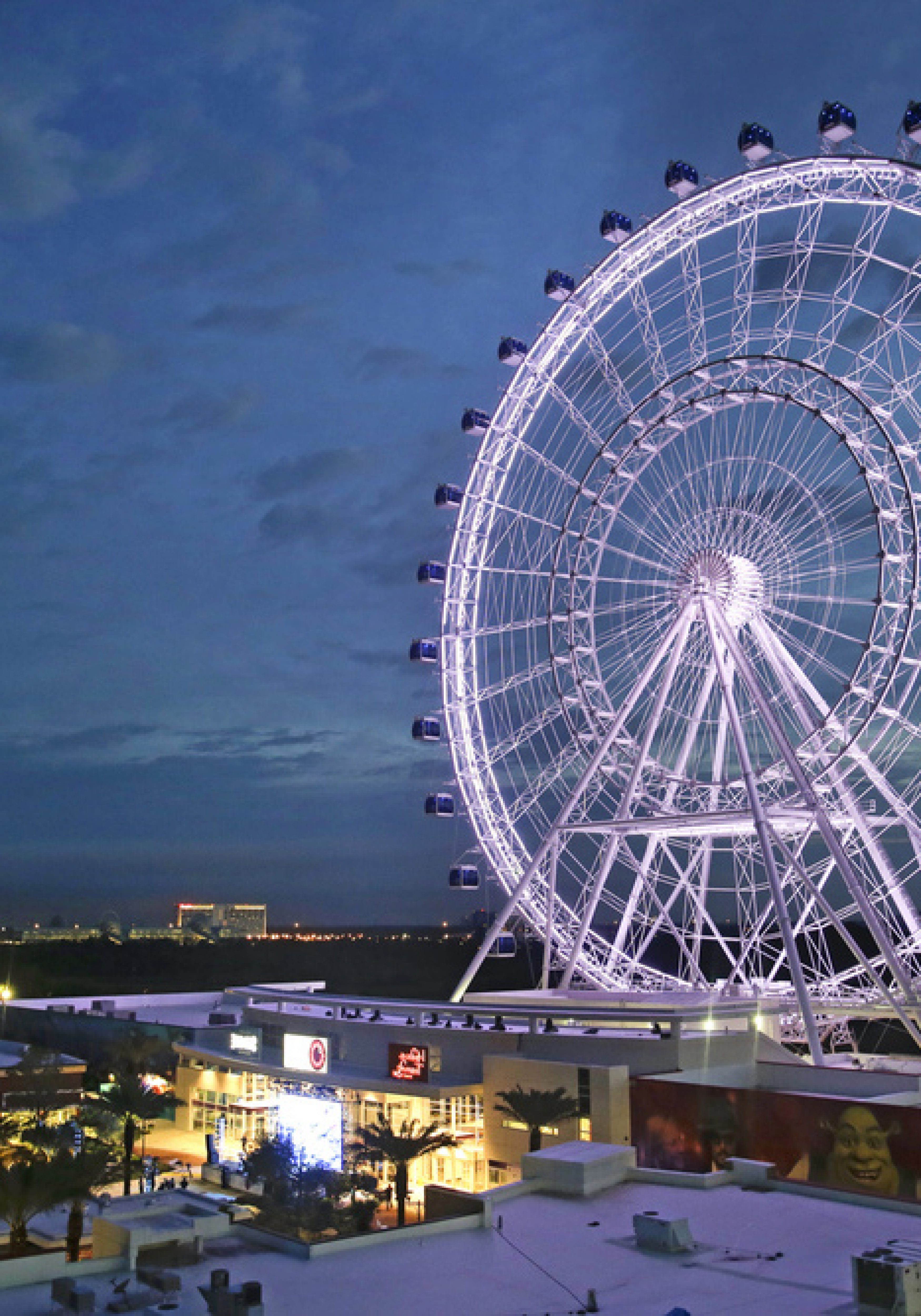 A statewide proposal affecting tourist taxes emerges from debates in Orange County.
Imagine what could be done with $300 million every year in just one county that's desperately in need of affordable housing and improved transit and roads.
Or imagine how that money might get misspent if guardrails were removed, possibly mocking decades of promises to voters that hotel bed tax collected from tourists would be used to promote tourism.
Orlando Democratic Rep. Anna V. Eskamani's House Bill 6075 proposes striking one relatively new and seemingly innocuous clause from Florida's tourist development tax laws. It would ax a single line — just 27 words — requiring any county collecting such a tax to reserve at least 40% of the money for tourism advertising and promotion.
The spending provision is relatively new, because the 40% rule was put on the books in 2018, and relatively innocuous, because the county the bill really targets, Orange County, collects so much tourist tax that it hasn't approached being able to spend 40% of it on tourism marketing in many years, if ever.
And yet, "the movement to encourage more flexibility on TDT spending for other issues is a sea change," said Orlando Democratic Rep. Carlos Guillermo Smith, a bill co-sponsor.
The bill potentially could affect numerous counties and cities around Florida. But Orange County is where the stakes are highest, and where the battles are being waged.
When the tax option was adopted in 1977, "its specific purpose was for the promotion and marketing of tourism," said Florida Restaurant & Lodging Association General Counsel Samantha Padgett. "There's been a desire to increase the uses of the money. This is not something that we as an association have ever favored. We continue to see a need to concentrate and focus on promotion and marketing."
"When this bill got filed, it was particularly concerning in the midst of a pandemic right now that we're still trying to come out of," said Robert Agrusa, president of the Central Florida Lodging and Hotel Association. "We strongly oppose this bill because of the fact right now our priority is encouraging those visitors, which brings back jobs, and it brings back sales tax in order to be able to provide services we need to provide. TDT has allowed our locally elected officials to not have to worry about tourism and hospitality and how we market our tourism community, because we do that with our self-imposed tax."
Most efforts to expand the tourist tax spending options over the past 40 years stayed pretty much in the tourist-center lane — until 2018. That's when Republican Rep. Randy Fine of Brevard County pushed through a bill to spend tourist taxes on a much broader range of projects, if they were deemed likely to support tourism.
Fine wanted that because of Hurricane Irma's devastation in Brevard in 2017, which led to massive dumps of sewage into the Indian River Lagoon. That affected everybody, tourists included.
His bill allowed the Brevard County Commission to use its tourist tax to upgrade the sewer systems and remediate damages to the lagoon and other waterways. That broadly redefined "tourism-related," though the case could be made that such work supported tourism because fouled waters and beaches drive away tourists.
"That (40%) provision was put in as a compromise with the tourism industry to get the bill over the line," Fine recalled.
Said Padgett, "In the state of Florida, you can tie almost anything back to the benefit of tourism."
"That could suck up all of these revenues leaving almost nothing for the traditional promotion and marketing of tourism," she said.
The compromise included a provision allowing new spending options only if at least 40% of the tourist tax money was spent on advertising and promotion. That was no problem in Brevard, where the tax revenue is relatively small and much of it goes into marketing.
It's a different story in Orange County, which collected $276 million in tourist taxes in the last fiscal year before the coronavirus crisis, and likely would top $300 million a year by now if things were normal. Right now, 30% goes toward marketing, through the Visit Orlando tourism promotion agency, which gets more public money than VISIT FLORIDA. The rest of the county's tourist tax money goes into the Orange County Convention Center, improvements to sports and arts venues, and, in small amounts, arts and cultural institutions.
For decades there has been debate in Orange County over whether its enormous tourist tax bounty should help other needs in a county where tourists swell the population.
Under Fine's law change, cases might be made for things like mass transit or certain roads — if the 40% reserve were not an issue, Eskamani said. That could then free up other tax money for other priorities such as affordable housing, she argued. The final decisions would come from the County Commission, provided the Tourist Development Council saw a tourism support angle to the spending idea.
"This is a way to not use property taxes for tourism-related expenses, and actually use the TDT for what it is for, and then free up these other funds to go toward housing, other public transportation projects that benefit all people, other than just in the tourism corridor," Eskamani said.
The target is not the tourism marketing money; it's the convention center, she said.
"So we see it as a way of freeing up funds that are currently locked in this arbitrary structure of making the convention center bigger and bigger and bigger," she said. "One of the reasons why local commissioners and mayors of the past have kept building out these convention centers is they say, 'well, we can't spend this money on anything else.'"