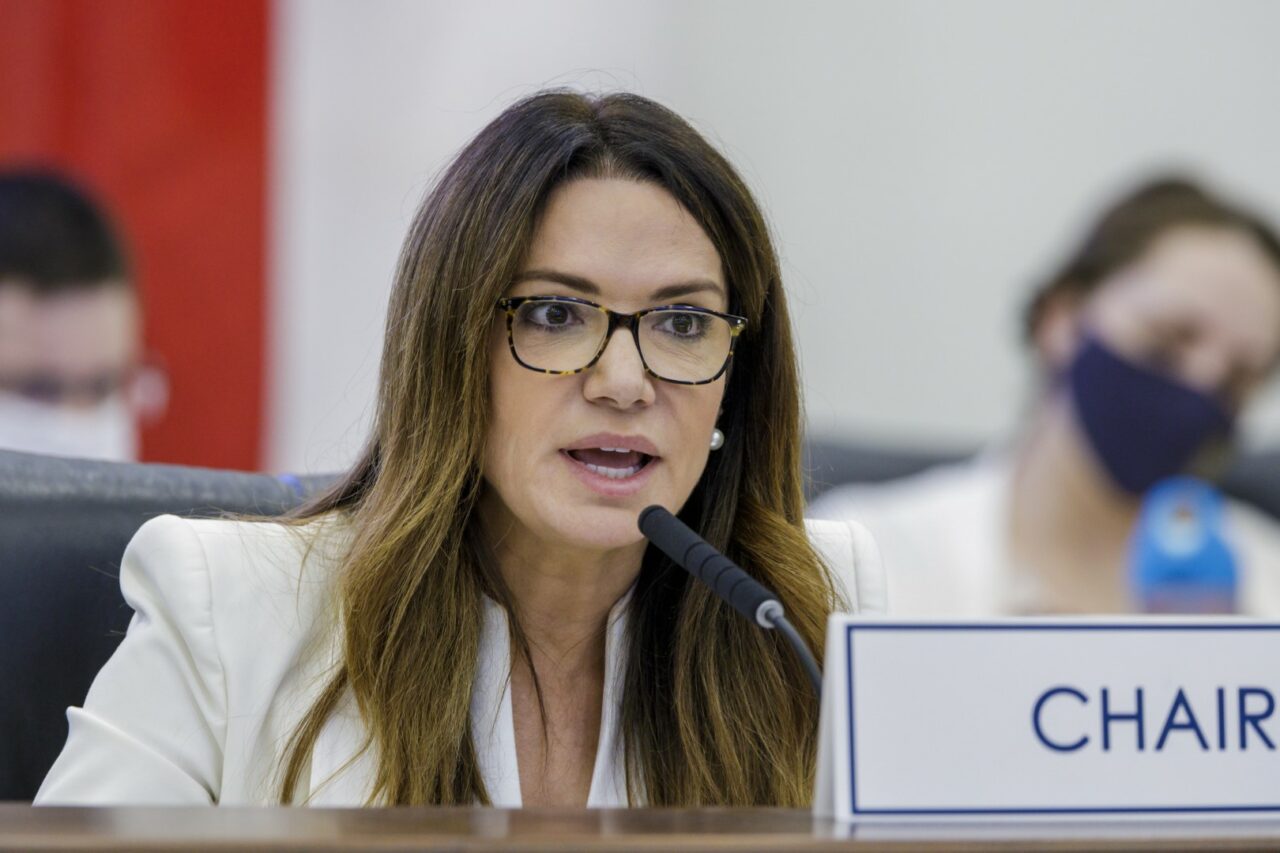 'We need our elected officials to stand up for us and not greedy, billionaire corporations.'
Several progressive groups have launched a six-figure radio ad campaign imploring several Republican state officials to vote against GOP-backed bills as the 2022 Legislative Session grinds to a close.
The targets of the English and Spanish-language radio spots are Sanford Sen. Jason Brodeur, Miami Sen. Ileana Garcia and Indian Rocks Beach Rep. Nick DiCeglie.
Florida Rising, Florida for All, Florida Immigration Coalition Votes, Equality Florida, Ruth's List Florida, Miami Freedom Project, Florida Student Power Network and Florida Watch are backing the ads monetarily and with in-person action, including a protest Wednesday at Garcia's Miami office.
"We need our elected officials to stand up for us and not greedy, billionaire corporations," says one such ad airing on contemporary pop music station WHYI Miami, which is known widely to locals as Y100. "Instead of prioritizing Florida's housing and climate crisis, Republicans in Tallahassee are making it harder for you to vote, attacking teachers and kids, banning books and giving money to utility companies like FPL instead of keeping solar power affordable."
The ad then asks listeners to text "bad bill" to 258123. Several bills identified by the groups, however, already have passed both chambers of the Legislature.
The legislation to which that and other ads refer includes a sweeping elections reform bill banning ranked-choice voting and creating an elections fraud investigation unit; a measure meant to quell "woke" indoctrination in classroom and corporate settings; the so-called "Don't Say Gay" bill the Legislature passed Tuesday that, among other things, bars discussion of gender and sexual preference in certain public school settings; and a proposal to end net metering, which critics contend will devastate the rooftop solar industry.
Garcia in particular has come under fire in recent months for her comments on racism, abortion and the LGBTQ community, including as recently as Tuesday, when she asserted, "Gay is not a permanent thing. LGBTQ is not a permanent thing."
In total, the groups are spending about $500,000 to run ads on six radio stations in Miami-Dade, Pinellas and Sarasota counties through the end of the week, a spokesperson told Florida Politics.
After that, they plan to kick off a "longer accountability campaign" that will run "through election season."
Taking aim at Garcia, Florida Rising Executive Director Andrea Mercado said the Senator needs to be more accountable to her constituents if she hopes to retain office in November.
"If Sen. Garcia wants to keep her seat, she needs to start doing the job of representing the Miamians in her district and addressing their real issues," she said in a statement. "Instead of addressing the rising cost of housing or creating new job opportunities, she and her colleagues are taking the state off the deep end and giving away the piggy bank to their corporate donors. We're making sure they know Floridians are watching."
Listen to the radio spots below.