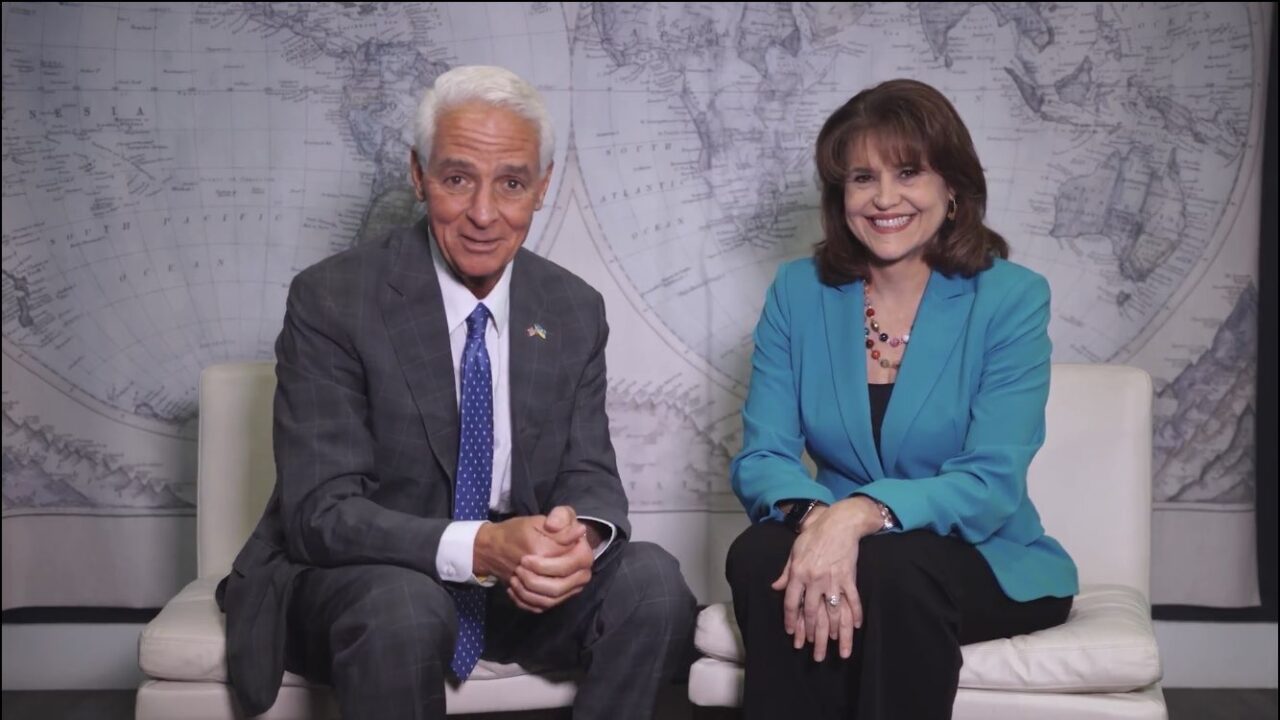 'We need a Governor that's going to care about Floridians the way (Crist has) cared about Floridians.'
Exactly one week after dropping out of the Governor's race for a run at Congress, Miami state Sen. Annette Taddeo has backed U.S. Rep. Charlie Crist as the Florida Democratic Party's best chance at beating Gov. Ron DeSantis this November.
Crist's campaign on Monday announced the endorsement from Taddeo, who called for Democrats to unite behind him.
"Florida needs a leader like Charlie," Taddeo said in a statement. "Charlie is the same person today as I have always known him to be — a true public servant with a servant's heart, someone willing to do whatever it takes to help Floridians and deliver justice, someone who our state can trust to lead us with compassion and unity, not division and hate."
She continued, "Make no mistake, Charlie is ready for the fight ahead. He is battle-tested and has a true vision to deliver change across Florida. Most importantly, he is our strongest candidate to defeat Ron DeSantis."
For many, Taddeo's endorsement of Crist is unsurprising. She was his running mate in his failed 2014 bid for Governor. Two years later, she won a seat in the state Senate.
But until June 6, when Taddeo refocused her efforts on unseating Republican U.S. Rep. María Elvira Salazar, the two allies were at odds with one another and Agriculture Commissioner Nikki Fried, the other Democratic front-runner in this year's gubernatorial contest.
Florida's Primary Elections take place Aug. 23. The General Election is on Nov. 8.
Crist, who took little time in endorsing Taddeo last week for Florida's 27th Congressional District, called her a "dear friend" and "great public servant" whose support "humbled" him.
"Sen. Taddeo is a beacon of inspiration to the millions of Floridians who see themselves reflected in her story of triumph, success and the American dream," he said in a statement. "With Annette's support, our campaign will continue its mission to ensure our vision for Florida where everyone has the opportunity to live and thrive in the Sunshine State and have their voices heard."
In a video Crist posted to Twitter on Monday of himself and Taddeo, he reiterated his endorsement of her congressional campaign. Taddeo did likewise, taking aim at DeSantis, whom she described as "a terrible, terrible person to represent all Floridians."
"We need someone that can unite us, somebody that can bring us together and actually represent all people, not just those that work for them or their base — or, even worse, voters in Iowa and New Hampshire," she said. "We need a Governor that's going to care about Floridians the way that (Crist has) cared about Floridians."
I could not be more humbled and thankful to earn the support of my friend and colleague, Senator @Annette_Taddeo!

She's a beacon of inspiration, and together, we're going fight for a Florida where everyone has the opportunity to thrive and have their voices heard. pic.twitter.com/SGmg2SJkeX

— Charlie Crist (@CharlieCrist) June 13, 2022
Taddeo's endorsement adds to a mounting wave of support Crist's campaign has welcomed in recent weeks, including nods from U.S. Rep. Debbie Wasserman Schultz, Orlando state Rep. Anna Eskamani, Sierra Club Florida, and the Florida Education Association, which called Crist "a long-standing fighter for Florida's teachers and students."
It also follows the third consecutive month in which Crist raised more than $1 million.