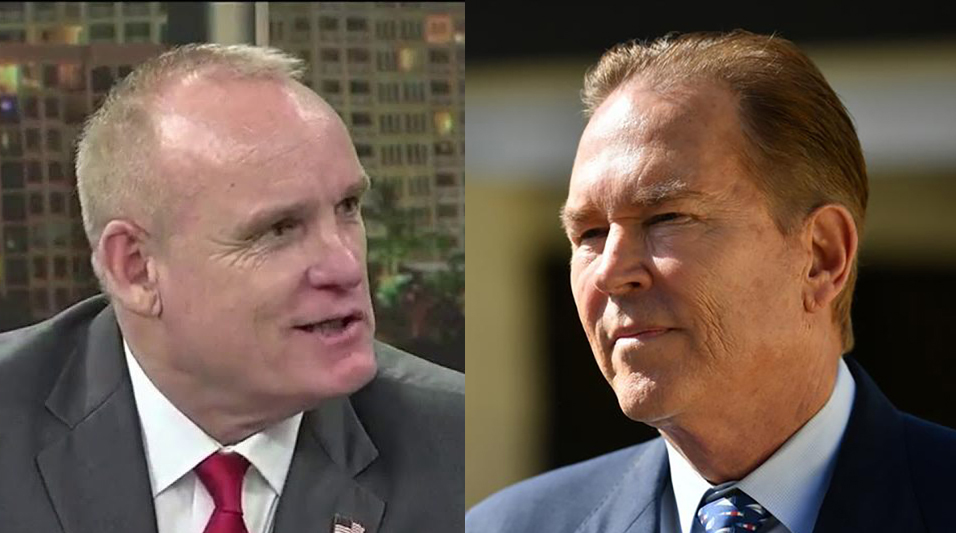 The GOP incumbent will face Martin Hyde in the Republican Primary.
Rep. Vern Buchanan appears to be on the precipice of the most power he's ever held in Congress. But he must deal first with a Primary challenge from a headline-making activist, Martin Hyde.
The Congressman qualified to run in Florida's 16th Congressional District. As of the first quarter of the year, he boasts more than $1.5 million in cash on hand.
Meanwhile, the planets appear to be aligning for Buchanan to become one of the most powerful members of Congress. With the retirement of Texas Rep. Kevin Brady, Buchanan is in line to be the senior-most Republican on the House Ways & Means Committee. Should Republicans regain control of the House, Washington press reports Buchanan as the front-runner to take over the chairmanship of the committee.
The big catch? He needs to keep his seat in Congress.
He may not be able to sock all his money away. Hyde earlier this week also qualified to run for the post and challenge Buchanan. That move came despite his Primary challenge nearly being blown up when video went viral of a traffic stop where Hyde threatened the career of a police officer if she wrote him a ticket.
But after largely stepping out of view for months, Hyde returned to the trail and has promised to challenge Buchanan on his record, which includes voting for universal background checks, supporting the Paris climate accord and certifying the 2020 Presidential Election.
Of note, Buchanan side-stepped an even bigger threat this year. Redistricting significantly changed the landscape of Southwest Florida's political districts, and Buchanan, a Sarasota County resident, considered running in Florida's 17th Congressional District. But after Rep. Greg Steube, a Sarasota Republican, made clear he would run there, Buchanan chose to run in CD 16, which contains more voters from his pre-reapportionment district.
Beyond the GOP Primary, Democrat Jan Schneider, a perennial candidate in CD 16, also qualified and advances directly to the November General Election.