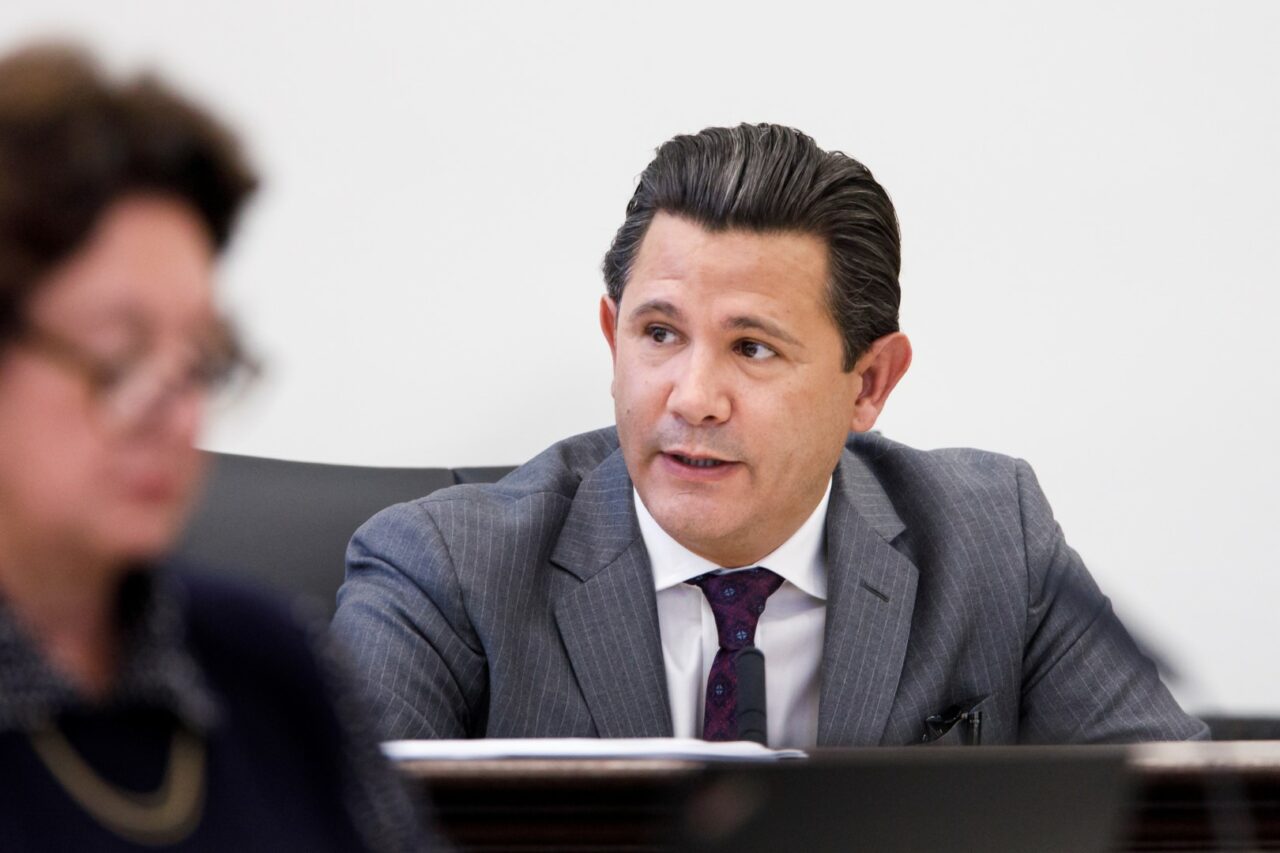 One termed-out Representative became a Senator Friday.
Eleven South Florida lawmakers can spend more time at summer barbecues, as no challengers emerged to keep them from being returned to office.
As the deadline struck at noon Friday, ending the qualifying period, celebrations undoubtedly broke out.
Republican Sen. Gayle Harrell is among those celebrating. She will be returned to the Senate representing Senate District 31, renumbered from Senate District 25.
In redistricting, Harrell lost a lot of her northern territory. Her district now includes just the southern half of Port St. Lucie. But she picked up a part of Sen Bobby Powell's district and a slice that Sen. Tina Polsky represented previously.
Harrell was stacking up the cash when things were uncertain about where she was going to land. In October, she raised nearly $100,000 for her re-election bid. But it's going to be smooth sailing from here.
Democratic Sen. Jason Pizzo got a second Senate term without any drama Friday, representing Senate District 37. Now, the Miami lawyer has about $770,000 between his campaign account and political committee, New Opportunity Florida, to put to other purposes.
His new district has gained some northern territory stretching from Sunny Isles Beach in Miami-Dade County to Deerfield Beach in Broward County.
Four-term Republican Rep. Bryan Avila, who had served as Speaker Pro Tempore over the last Session, will succeed Sen. Manny Diaz in Senate District 39, as no challenger emerged to take him on.
Avila was Diaz-endorsed, and Diaz's appointment to become the state's Education Commissioner prompted Avila to drop his bid for the Miami-Dade County Commission. Gov. Ron DeSantis also weighed in, endorsing him for Senate as well.
The inland district covers Hialeah, parts of Sweetwater and Miami Lakes.
Republican Sen. Ana Maria Rodriguez just won her Senate seat last year, and now she's going to be representing renumbered Senate District 40 for four more years.
She will be representing the southernmost district that takes in inland Miami-Dade County up to the Broward County line and includes the Florida Keys.
Democratic Rep. Christine Hunschofsky inspired no challenger, so she'll be gliding from her freshman term to another representing the renumbered House District 95.
The former Parkland Mayor, who took on a prominent role after the state's worst school shooting in 2018, will be representing Parkland, Coconut Creek and Margate along with parts of Coral Springs.
Democratic Rep. Michael Gottlieb, currently the leader of the Broward County delegation, will get a third term representing House District 102 which lies in southwest Broward County, east of Interstate 75, with Pine Island Road to the West.
The district was renumbered from House District 98, and covers parts of Cooper City, Davie, Southwest Ranches and Plantation.
Democratic Rep. Felicia Robinson will graduate to her second term without opposition, representing the renumbered House District 104, that had been House District 102.
The inland southwest Broward County District covers a chunk of Miami-Dade County and extends north to Sheridan Street. That means it takes in parts of Miami Gardens, Miramar and Pembroke Pines.
Republican Rep. Tom Fabricio was elected to a second term Friday to represent House District 110.
The lawyer, who had lived in Miramar, now holds about $151,000 between his campaign account and political committee, True Freedom PC, that he can put to other purposes.
Fabricio recently moved to Miami Lakes. His district covers a large portion of northern Miami-Dade, including Miami Lakes and Hialeah.
Republican Rep. David Borrero glided to a second term Friday to represent the renumbered District 111 in largely unincorporated Miami-Dade County.
Borrero of Sweetwater, who sponsored the legislation mandating instruction about the victims of communism, was elected to represent the district that lies west of I-75, bordered by the Everglades to the west, the Broward County line to the north and the Tamiami Trail to the south.
Republican Rep. Alex Rizo Jr. of Hialeah won a second term without opposition to represent House District 112, renumbered from House District 110.
Rizo, who also sponsored the communism education law, will be representing the district that takes in parts of Hialeah.
No one emerged to challenge the future House Speaker and Republican Rep. Danny Perez for the right to represent House District 116. He first came to the House via a 2017 Special Election and won House Speaker's post for the Session that starts in 2024.
His campaign kitty could have easily scared off contenders: He's raised more than $3 million this election cycle and currently holds more than $2.3 million between his campaign account and political committees, Conservatives for a Better Florida and Miami United PC.
HD 116 covers a center-west portion of Miami-Dade that includes part of the city of Sweetwater and large swaths of the county's unincorporated Kendall, Sunset and Tamiami neighborhoods.
Editor's note: An original version of this story said Sen. Rosalind Osgood won her seat, unopposed, but late updates to the state website shows an opponent qualified.