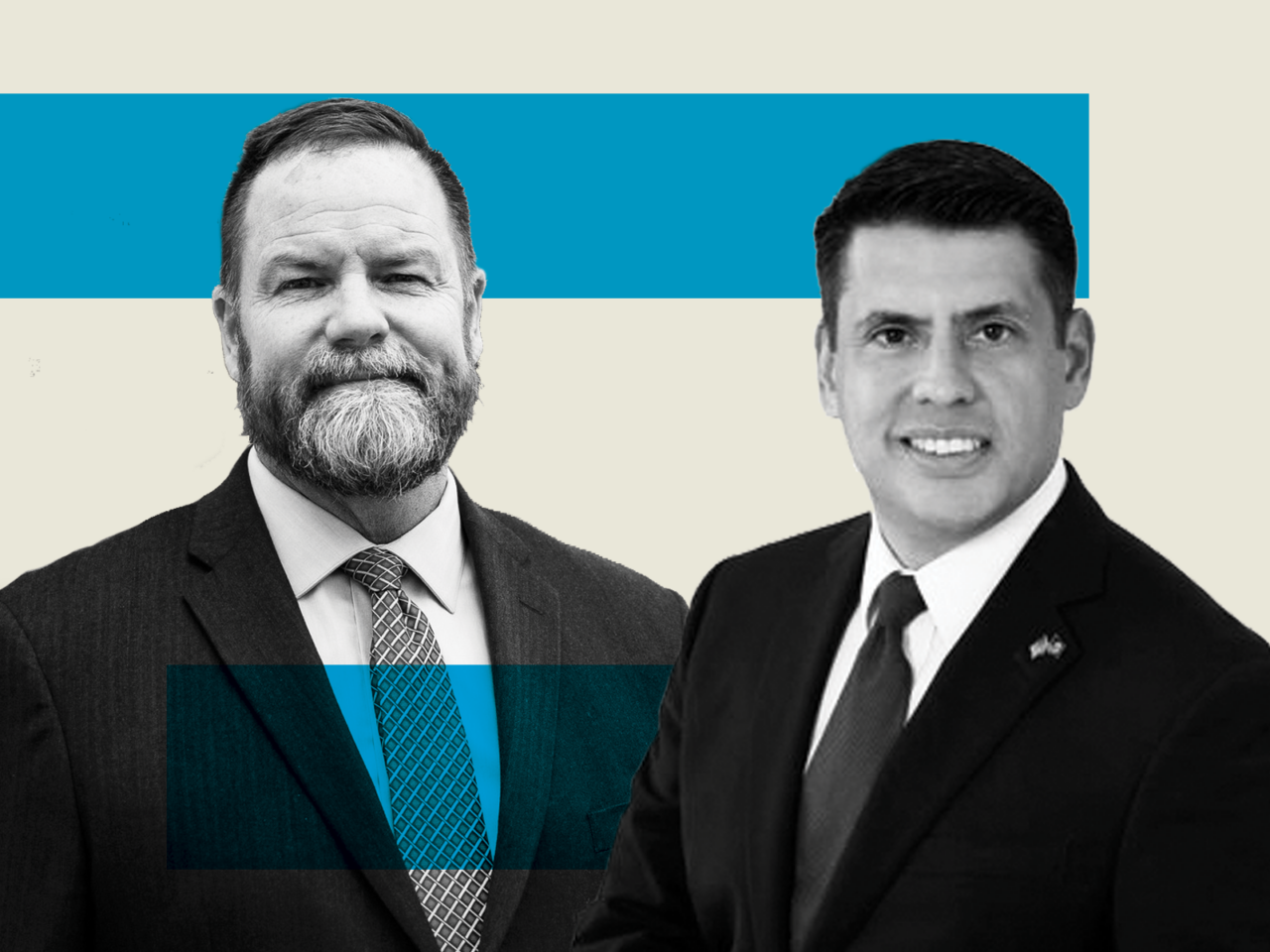 Bean's expected to be the next Congressman from Northeast Florida.
The only drama in the Republican Primary in Florida's 4th Congressional District was how one of the defeated candidates would react, because the victor wasn't in doubt.
Fernandina Beach state Sen. Aaron Bean cleared the nomination hurdle without a problem, netting 68.1% to 25.8% for Navy veteran and businessman Erick Aguilar. Health insurance contract analyst Jon Chuba sat at 6%.
Aguilar managed to get more than 40% of the vote in two Nassau County precincts, but otherwise couldn't keep it within 20 points.
Bean, usually exuberant, channeled his inner Bill Belichick for an "on to Cincinnati" moment following his win.
"We ran a positive campaign in the Primary, and we're proud of that, but our attention is now on preparing and working toward the General Election," Bean said in a statement. "With a lot at stake, and clear choices and differences, we are going to remain focused on all the good we can do for the people of Congressional District 4, our state and our nation."
Aguilar, who used his social media to accuse Bean and his family members of various toward and illegal actions, along with accusing this publication and its reporters being on the take from the Beans, wrote that before the election, the campaign had an internal poll showing the race in a very different light.
"We did a poll that we did not release," Aguilar wrote late Tuesday afternoon. "That poll said that YOU love your 2nd Amendment. That poll said that YOU want America First. That poll said that this race is a coin flip — but if YOU show up and vote we will remove this Never-Trumper."
Heading into the Primary, Bean dramatically outraised and outspent his opponents, while dominating in the polling.
A St. Pete Polls survey of likely Republican voters in the district a few weeks earlier showed more than 59% favor Bean for the Republican nomination, while 16% chose Aguilar and around 6% went with Chuba.
Nassau, Clay and Duval County areas north and west of the St. Johns River are included in the district, which Donald Trump carried by 7 points in 2020. Gov. Ron DeSantis won it by 5 points in 2018.
One sign this race was already an afterthought was the independent expenditures over the past week.
Keep Florida Red PAC reported to the Federal Election Commission earlier this month three independent expenditures — the largest amount spent in late July, nearly $292,900 to SRCP Media of Alexandria, Virginia, for media placement for Bean. The PAC dropped another $7,119 Tuesday for the same. A new ad for the PAC went up the same day.
Keep Florida Red also placed more than $32,400 on Aug. 4 with Storytellers Group of Tennessee for printing and postage for mail pieces.
The PAC came back on Aug. 16 and 18 with more than $64,900 paid to Storytellers for printing and postage for pre-primary mail drops in two installments. They were the only independent expenditures in the district for the week before the Primary.
Aguilar ends his effort that began with another Primary challenge to incumbent U.S. Rep. John Rutherford under the old CD 4 lines.
He ran for the GOP nomination in CD 4 two years ago, but didn't find much success against Rutherford, a well-known former Jacksonville Sheriff. Aguilar claimed 19.8% of the vote in the 2020 Primary, versus Rutherford's 80.2%.
Aguilar built up quite a campaign war chest, but how he went about that came under scrutiny. WinRed banned Aguilar for sending out fake fundraisers supposedly from prominent Republicans including DeSantis and former President Trump, as first reported by POLITICO.
Bean showed around $95,500 on hand going into the last weeks, and he raised more than half a million dollars since kicking off the campaign in early June. Aguilar reported more than $733,000 on hand. He drew more than $27,600 from individuals in the last reporting period, though just under $9,000 of those contributions are itemized. Aguilar also added $5,000 from himself to the effort.
Bean goes on to face the Democratic nominee, either former state Sen. Tony Hill or LaShonda Holloway, in November in what's considered a safe Republican district. The Hill-Holloway race was too close to call as of 8:45 p.m. Tuesday.