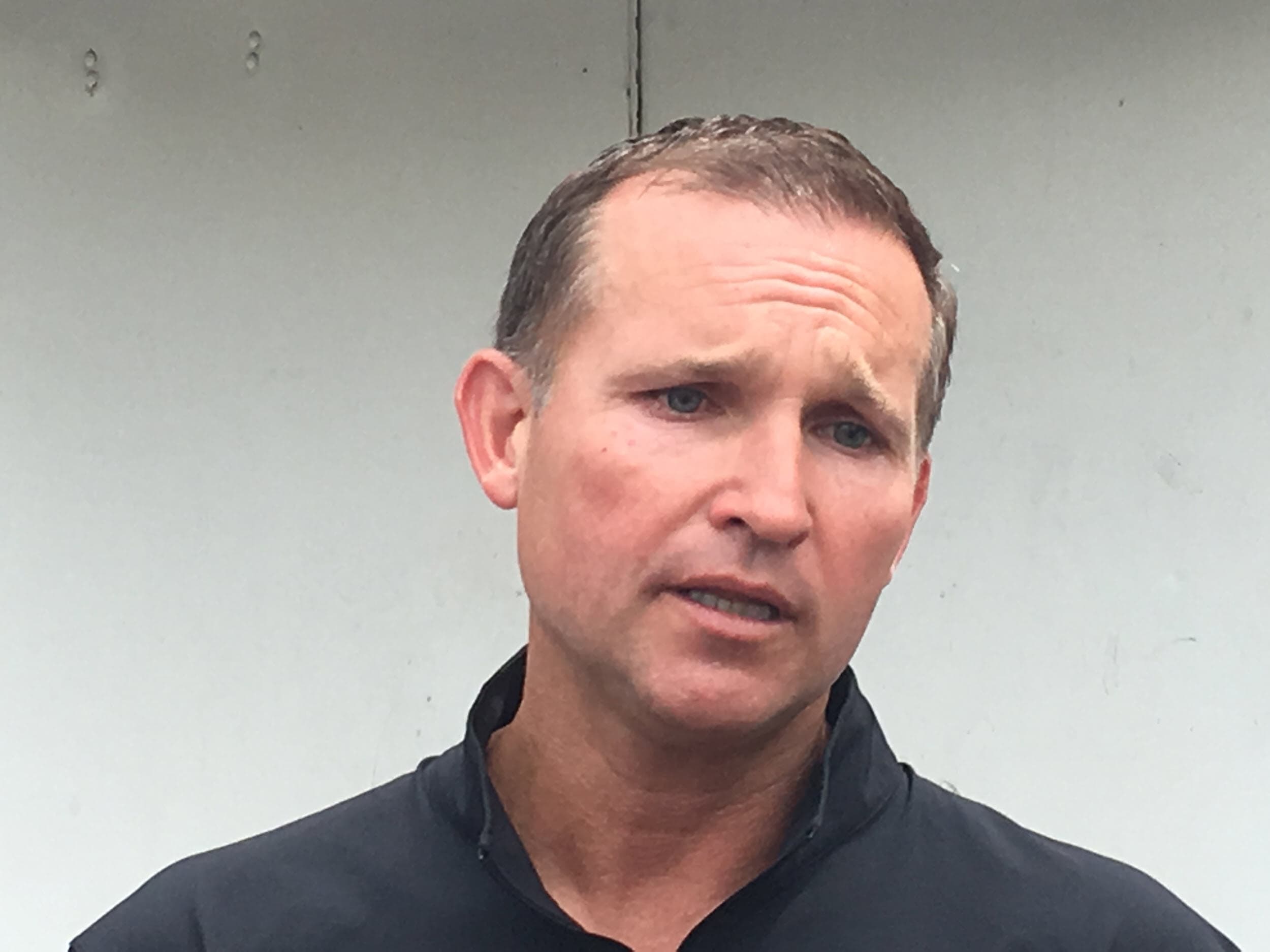 "There's still a chance for flooding, strong winds, power outages, beach erosion, and tornadoes."
Duval County was spared the worst from Hurricane Ian, tracking northeast off the Florida coast, but that doesn't mean the impacts are over even as the storm exits the area to the Atlantic.
High waves and gusty winds were among the challenges Jacksonville Mayor Lenny Curry outlined Thursday afternoon, noting that the hurricane would be due east of Jacksonville around 10 p.m.
"There's still a chance for flooding, strong winds, power outages, beach erosion, and tornadoes," Curry said, noting a hurricane watch was still in play at the coast.
He confirmed that message during national interviews on the Weather Channel and MSNBC in the afternoon.
Curry ordered beaches closed Wednesday night, recognizing what is still a formidable storm closer to the Atlantic. On Thursday, he reiterated that call and urged people not to drive around to "sightsee and look for damage."
Beaches will be closed until it is "safe to be near the water."
Curry also announced Thursday morning that he authorized the deployment of a strike force from Jacksonville Fire and Rescue to Southwest Florida, where 50 people will go door to door in the time-sensitive search for those trapped in their homes by floodwaters or other impacts of the storm.
"While Ian will have less of an impact on Jacksonville, it's crucial we take our resources and help our neighbors in the hardest hit areas," Curry said.
Though Duval County escaped the worst impacts, the storm's fury was too close for comfort.
High tide and the passing storm brought feared flooding into St. Augustine, an image evocative of 2016's Hurricane Matthew. The Bridge of Lions closed amid flooding, offering the latest reminder of how vulnerable these cities on the Atlantic Coast are to storm effects.
"We're not out of it yet," Curry said on MSNBC, noting another high tide will be worth watching later today.