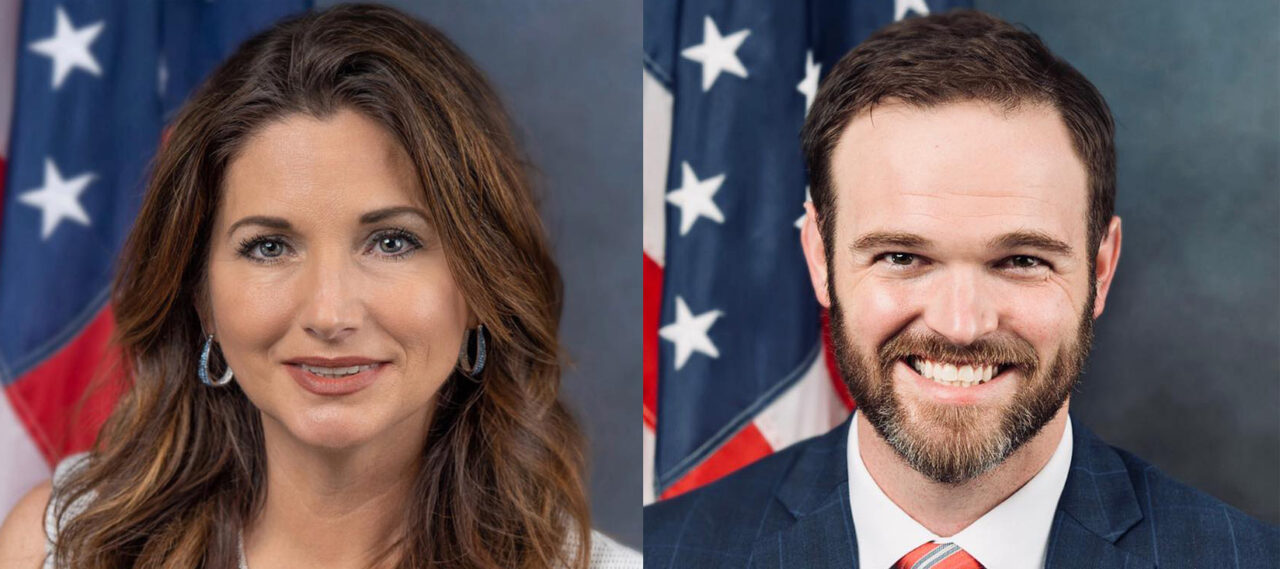 Both Republican incumbents in Escambia County sailed to re-election.
Republican Reps. Michelle Salzman and Alex Andrade will retain their seats representing the Pensacola area in House Districts 1 and 2.
Salzman, who is concluding her first two years in the Legislature, sailed to two more years Tuesday evening in her race for HD 1 against Democrat Franscine Mathis, 69%-31%. Andrade was re-elected to his third term in HD 2, defeating Democrat Carollyn Rabeca Taylor, 63%-37%.
The slow call for Florida's first pair of House Districts was more a function of geography than a reflection of Democrats' chances in deep red Escambia County. Polls in Florida close at 7 p.m. local time, meaning races in the Panhandle don't finish until an hour after those in a majority of the state.
Salzman's toughest challenge this cycle came during the Republican Primary in August, when she successfully boxed out former Rep. Mike Hill after unseating him two years prior. Salzman, backed again by the Republican establishment, took 65% of the vote in the Primary.
Similarly, Andrade's route to re-election passed through a three-way Republican Primary, which he also won with 65% of the vote.
Salzman ran on a campaign highlighting safety, infrastructure and education. She was endorsed by the National Rifle Association, Americans for Prosperity, Florida Professional Firefighters and the Florida Police Benevolent Association. She was also endorsed by Florida Family Action and received an American Conservative Union CPAC Award for "conservative excellence."
In two years, Salzman has passed five bills, including legislation that will give Pensacola firefighters the same pension plan and extend death benefits to surviving spouses who remarry.
Andrade was endorsed by Republican U.S. Rep. Matt Gaetz, a right-wing standard-bearer who now finds himself on the fringe of the GOP and has been floated as a possible successor to the Congressman. He was also endorsed by Florida House Speaker-designate Paul Renner.
House leadership recently entrusted Andrade with legislation to nix Disney's exception to social media platform requirements during the GOP's battle with the entertainment giant. On top of the Disney carve-out, his bills the last two years include measures banning forced vaccinations and providing benefits to families of military servicemen and women killed while in service.
Mathis, a traveling nurse, campaigned on gun safety, veterans, higher education and health care. Through Thursday, Mathis had raised less than $4,000 and spent none of it.
Meanwhile, Salzman, a small business owner and Army veteran, had raised $348,300 in her personal account and spent $294,800 of it. She also has more than $106,500 on hand in her political committee, the Committee to Protect Northwest Florida.
Donations to the committee this year include $10,000 from the Lewis Bear Company, the Pensacola area's Anheuser-Busch distributor owned by Lewis Bear Jr.
Taylor is a Democratic organizer, campaign manager, political activist and a risk manager in insurance. She raised $12,600 and spent $10,700 of it.
Andrade, a lawyer, raised $228,200 during his campaign and spent $212,300.
HD 1 covers northern Escambia County, including the University of West Florida. HD 2 covers coastal Escambia and Santa Rosa counties, including downtown Pensacola.
In neighboring House District 3, which spans the majority of Santa Rosa County and the northern share of Okaloosa County, Republican Joel Rudman was elected to replace Republican Rep. Jayer Williamson.