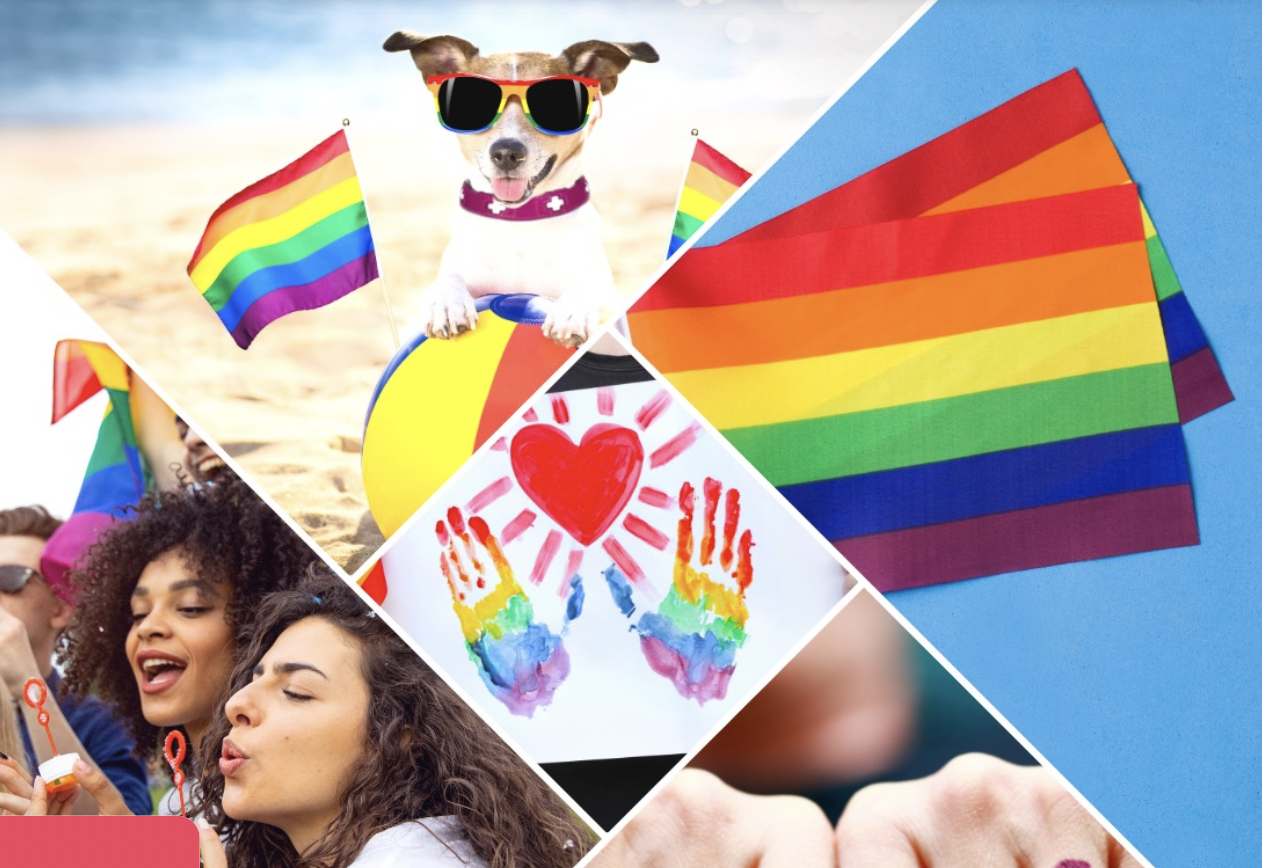 Sex toys were sold by drag queens at the event.
Republican officials in Sarasota are expressing outrage that sex toys were publicly sold at Venice Pride.
Jack Brill, acting Chair of the Republican Party of Sarasota County, said if the Pride celebration claims to be a family-friendly event, there shouldn't be booths with thong-wearing drag queens hocking such merchandise.
"An outrageous and unacceptable display went on Sunday at the Venice Pride Festival that requires a full investigation. A display of rainbow-colored dildos were for sale at a sidewalk booth with children walking by, while a pair of drag queens in thongs, tutus, and spike heels danced lasciviously in front of the gazebo in Centennial Park," Brill said.
While similar goods can be found in any mall with a Spencer's, Brill said this was a matter of public concern because booths were found at a community event held on public property.
"This was done on Venice city property with a Venice city permit approved by staff and promoted on the Venice government website. All of this is wildly unacceptable," Brill said. "We are demanding a full investigation be launched into this affront to our children and our community. We need to know who approved it and who oversaw such a travesty."
Notably, much of the anger surrounds images of a ring toss using rainbow-colored dildos. Photos were shared online by former National Security Advisor Michael Flynn and by the Libs of TikTok Twitter account, which has 1.5 million followers.
Organizers of Venice Pride said a vendor brought the game. The Community AIDS Network, a group in Sarasota, frequently brings the ring toss to events to community events to encourage safe sex and encourage condom use.
"We understand, if it is at an event with kids and families there, they don't bring ring toss, but the didn't realize we would have kids and families, or they didn't read material our materials," said Nancy Wilson, a board member for Venice Pride. She said CAN apologized to Pride organizers about the ring toss being present at the event.
"We had no complaints from parents, and our understanding is no parents brought kids to the ring toss," Wilson said. "It is something that blew up on social media."
Wilson said Venice Pride, which held its first event ever in the city this year, will work with parents and with vendors to improve the atmosphere next year.
But she also said this Pride was met with protests, and Proud Boys members disrupted activities later in the day.
"Being in Venice, which is more conservative than some communities where we hold Pride, that's to be expected," Wilson said. "But we think Pride is very much needed in places like Venice, and it was extremely well received."
The outrage comes on the heels of similar controversy around Pride events and drag queen story hours around the state.
Brill noted Venice has elected Republican leadership in recent years, and he trusts city leaders will investigate.
"The Republican Party of Sarasota County will not stand by while our children's innocence is violated," Brill said.
"Just as we committed unparalleled resources to elect School Board members in August who will protect our children in the schools, so we will fight to protect them at every point in our communities. We know our Republican Venice City Council Members will take the lead and require this investigation be untaken immediately and a pause be placed on future permits for these groups until it is completed. There must be accountability to ensure this cannot happen again."
Sarasota County Commissioner Christian Ziegler, vice chair of the Republican Party of Florida, said he was most concerned the event was marketed as family-friendly, but the presence of overtly sexual materials ran counter to that narrative.
"It's a sad, embarrassing and infuriating day in Venice when you cannot take your kids to Main Street for a sandwich or walk your dog at the park without being confronted by drag queens twerking near a 'Kids Korner' while children are competing in a game of dildo ring toss," Ziegler said.
"To be clear – the issue here is bigger than a 'pride event' — the real issue is having the over-the-top promotion of sexuality forced onto members of the public (especially children) without their permission by conducting it in a public square that is unavoidable by innocent bystanders. The burden should not be on me to never take my kids off my property in order to avoid my children confronted by sex toys on public property at the age of 3. I am done with groups attempting to force their radical values and agenda on my family, and I believe every sane person in our community agrees with me."