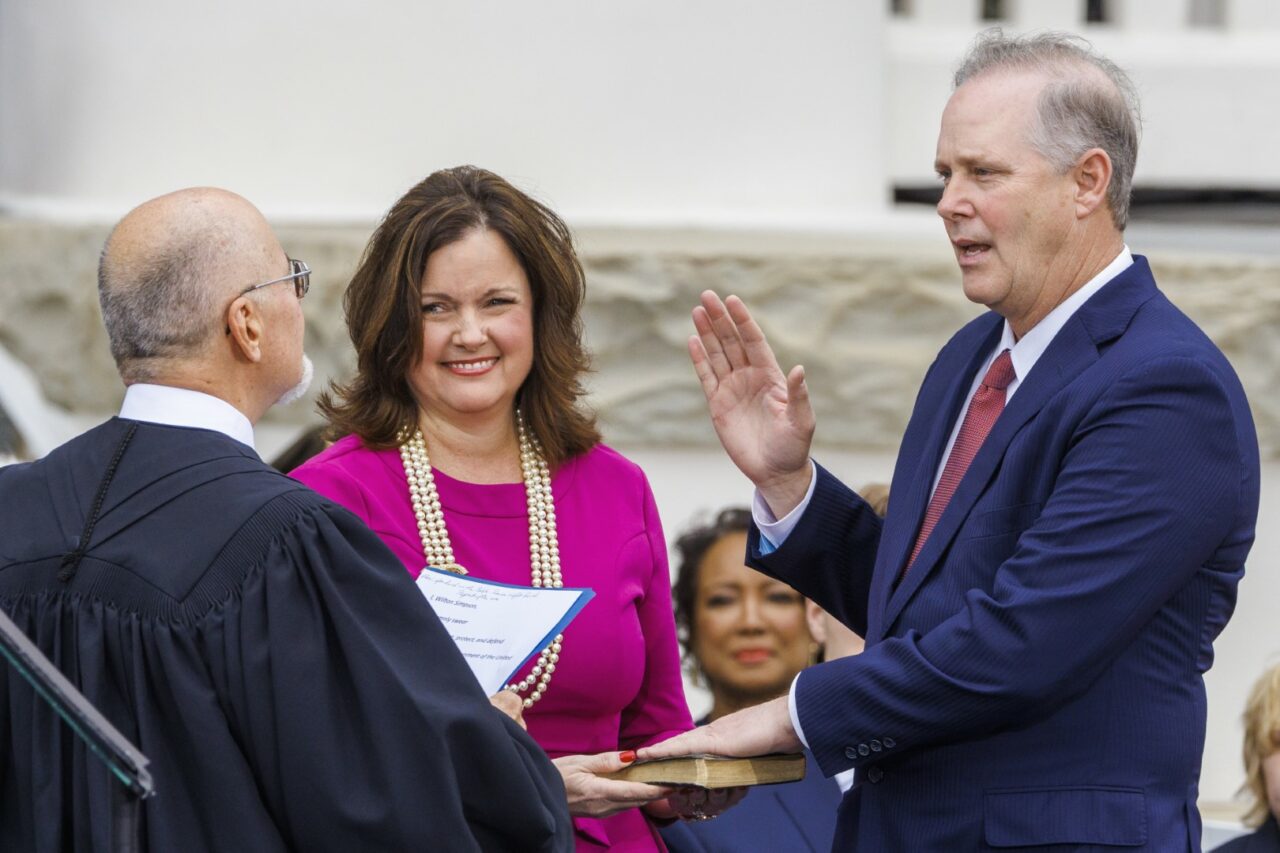 Republicans control all statewide-elected offices for the first time since Reconstruction.
While Florida's attention was on Gov. Ron DeSantis for Inauguration Day, Republicans also assumed complete control of the Florida Cabinet.
Moments before DeSantis addressed the crowd gathered to witness the start of his second term, Florida Supreme Court Justice Charles Canady administered the oath of office to Wilton Simpson, Florida's new Agriculture Commissioner.
Simpson, Florida's former Senate President, succeeded former Agriculture Commissioner Nikki Fried as head of the Department of Agriculture and Consumer Services (FDACS). With Fried, a Democrat, leaving public office after a failed run for Governor, Republicans control all statewide-elected offices for the first time since Reconstruction.
In a statement after the Swearing-In Ceremony festivities died down, Simpson thanked Floridians for electing him to the office.
"Florida's agriculture and related industries are the quiet, and often overlooked, giant of our economy — and it deserves the undivided attention of this office," the Trilby Republican said. "Agriculture is a national security issue, and without a safe, affordable, and abundant food supply, we cannot survive.
"I want to secure the future of agriculture in Florida so that we can continue to provide the safest, most abundant and affordable food supply in the nation — and the world. Equally important is that we do so in a way that protects and restores Florida's world-renowned natural resources."
Simpson defeated Democrat Naomi Blemur in November by nearly 19 percentage points and 1.4 million votes.
The changing of the guard at FDACS brings more than a party change. Simpson's career before politics included his egg farming business. Fried is a lawyer and a former marijuana lobbyist who campaigned in 2018 on building out Florida's hemp industry.
"Floridians benefit from having working people in positions of leadership, and as a farmer, I will bring an optimistic, common-sense, and problem-solving approach to this office and its issues," Simpson said. "I will work to ensure Florida supports and promotes agriculture, protects our natural resources and spaces, safeguards consumers, ensures the safety and wholesomeness of food, and much, much more. It is a big job, but I humbly accept the challenge."
Fried's departure also means Cabinet meetings will be a much more docile affair. During Fried's four years on the Cabinet, she frequently clashed with DeSantis during meetings, her opportunity to share the microphone and stage with the Republican Governor.
However, Simpson, endorsed for the position by former President Donald Trump even before announcing his campaign, has clashed with DeSantis in the past. DeSantis last year vetoed a water quality bill that was a top priority of Simpson, then the Senate President.
DeSantis also strong-armed the Legislature into passing a congressional map challenging court precedent on districts that preserve minority access, which the Senate had intended to maintain. DeSantis held out his endorsement of Simpson until the Legislature handed him the new maps after a Special Session.
The next Cabinet meeting is slated for Jan. 17.