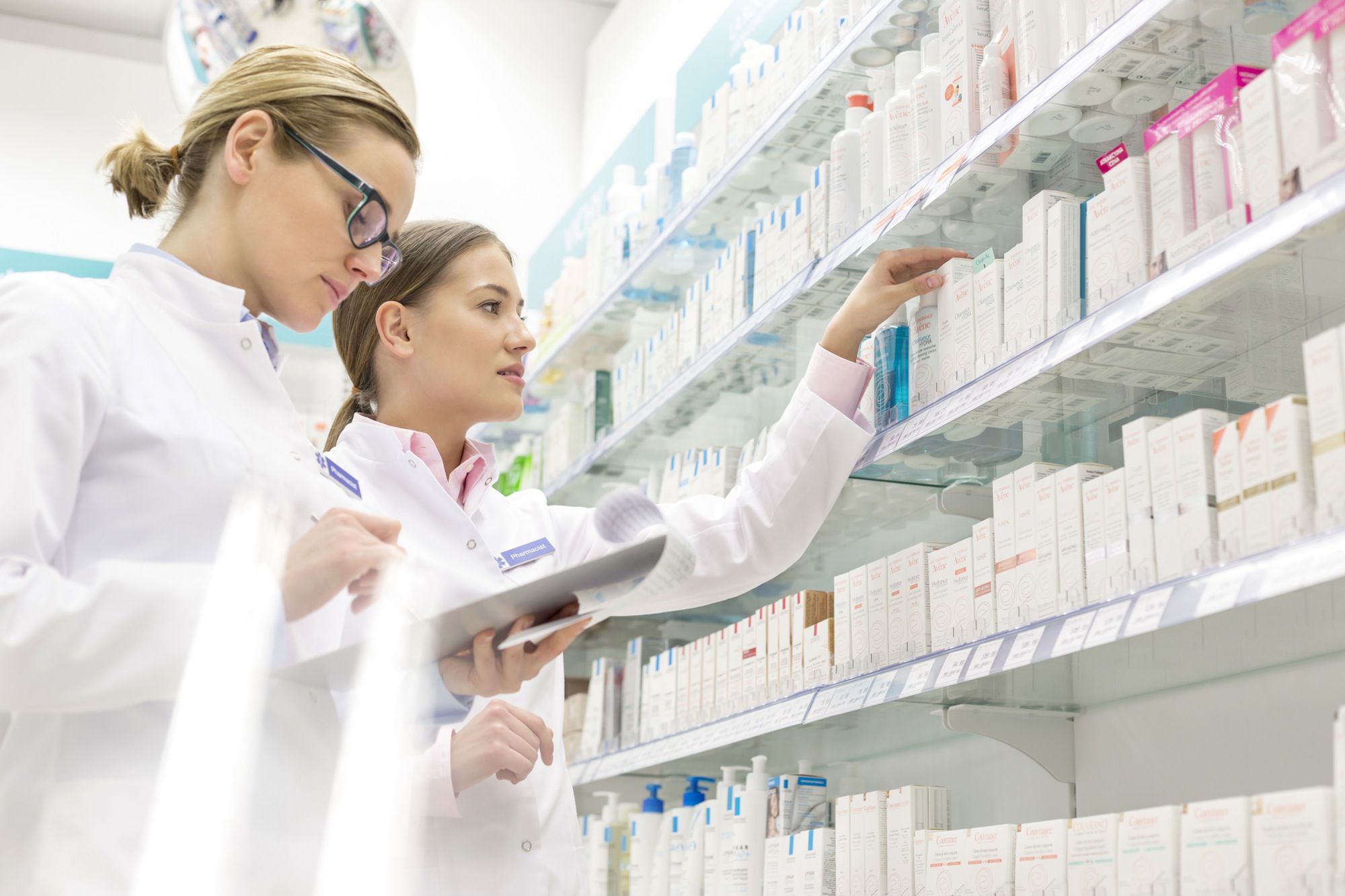 Proponents of pharmacy benefit managers say their colossal size is an asset. Detractors say it's turned them into an oligopoly.
Members of the House Health and Human Services Committee heard from a panel of experts on their thoughts about pharmacy benefit managers and the power they have over prices, access to prescription drugs and the businesses that purvey them.
To their supporters, the colossal size of the industry's more dominant pharmacy benefit managers is an asset. Detractors say it's turned them into an oligopoly.
Known commonly as PBMs, pharmacy benefit managers are third-party administrators that represent insurers and negotiate with drug manufacturers.
Proponents like licensed pharmacist Johnny Garcia, a lobbyist for Prime Therapeutics, which describes itself as a "thought leader in PBM strategies," told the committee the control PBMs' hold over the drug market is key to their ability to negotiate lower drug prices.
Their overarching purview and "preferred pharmacy networks" also help to better protect patients against adverse reactions to drug mixtures, he said.
"With all the information we have, we help prevent the patient from having drug interactions," he said. "If they go to CVS and they go to Publix to fill prescriptions, we have that information to show that there's a drug interaction between those two (drugs, which is) something that a pharmacist may not see if they're only working at one location."
Jeffrey Martorana, chief medical director of Florida Association of Health Plans, said PBMs help to "eliminate fraud, waste and abuse" in the market while wielding far more power at the negotiating table than health plan providers would likely have in their stead.
"I think there's over 3,000 pharmacies across the state of Florida, and for health plans to be able to develop that network and maintain that network would be … a massive undertaking," he said.
Critics of PBMs like Publix Director of Pharmacy Operations Katie Scanlan and Kevin Duane, the owner and head pharmacist of Panama Pharmacy in Jacksonville, decry them as monolithic intermediaries that profit from their control of the market through practices like "spread pricing," where PBMs charge an insurer more for medication than they pay to a pharmacy and keep the difference.
Both asserted just three PMBs — CVS Caremark, OptumRx and Express Scripts — control roughly 80% of negotiating power in the prescription drug market. A study by the independent Health Industries Research Companies reached the same conclusion.
While PBMs were originally intended to serve as "middlemen" claim and benefit processors for health plans, Duane said, subsequent consolidation and vertical integration in the market has "mutated" them into having a "vastly disproportionate-size role in the entire drug supply chain."
The result, he continued, is that patients needing medication often must travel far from their homes to find a pharmacy that accepts their insurance, even when a local one like his offers the same drugs minutes from their front door.
And if small business owners don't like that arrangement and aren't willing to accept agreement terms PBMs offer, he said, it's "win-win" for the big guys.
"There's no way to negotiate. Poorly paying contracts are a win-win for their enterprise in that if we accept the bad terms, they can profit on the spread that it provides, and if we refuse, it only drives further business to their owned-and-affiliated pharmacy entities," he said.
"They decide which pharmacies participate in their network. They decide the amount a pharmacy gets paid. They decide what a patient pays (and) whether a patient can go to a brick-and-mortar pharmacy or a mail-order pharmacy, and they can decide to limit access to their competitors.
"In essence, they're judge, jury and executioner of small business pharmacies in Florida."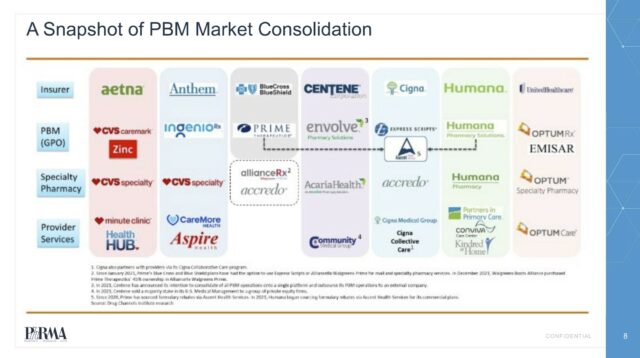 Scanlan said Publix, despite operating 785 pharmacies across Florida, holds little negotiating power over PBMs, which present businesses with "take-it-or-leave-it terms" that are as unfair as they are impermanent.
She called for "comprehensive PBM reform."
"The rules of engagement are constantly changing in a unilateral fashion by the PBMs, (meaning) our only option is to then be excluded from their network," she said.
"We've seen larger regional pharmacies be kicked out of pharmacy networks when they attempt to push back on these tactics. The unpredictable, nontransparent business practices of the PBMs are threatening the viability of the pharmacy businesses and ultimately hurting Floridians."
Tuesday's panel discussion came just over a week after Gov. Ron DeSantis announced he will push the Legislature to impose new regulations to lower prescription drug prices, including measures prohibiting PBMs from mandating the use of mail-in pharmacies and using a "narrow network" that only includes PBM-affiliated pharmacies.
Another proposed bill would require drug makers to report and "justify" price increases to the state.
Florida has passed several pieces of legislation in recent years targeting the pharmaceutical industry.
In 2018, lawmakers approved HB 351, which required pharmacies to inform customers of the availability of cheaper, generically equivalent drugs and prohibited PBMs from putting "gag clauses" and "clawbacks" — provisions prohibiting pharmacists from talking about drug pricing with patients and allowing PBMs to rescind money previously paid to pharmacies — in pharmacy contracts.
Two years later, Florida established a new State Employees' Prescription Drug Plan — overseen by CVS Caremark — to better provide for its workers.
Then this past June, DeSantis signed HB 357, which outlined and revised how PBMs can audit pharmacies and established a route by which businesses could appeal certain findings, among other things.
DeSantis has maintained more reform is necessary. During the summer, he issued an executive order directing the Agency for Health Care Administration and the Department of Management Services to audit the PBMs that insurers, Medicaid managed care plans and HMOs use to cover enrollees of the state group health insurance program.
At a Jan. 12 press conference in The Villages, he vowed he and the GOP-controlled Legislature will "do the most comprehensive transparency legislation in regards to prescription drugs" this coming Session.