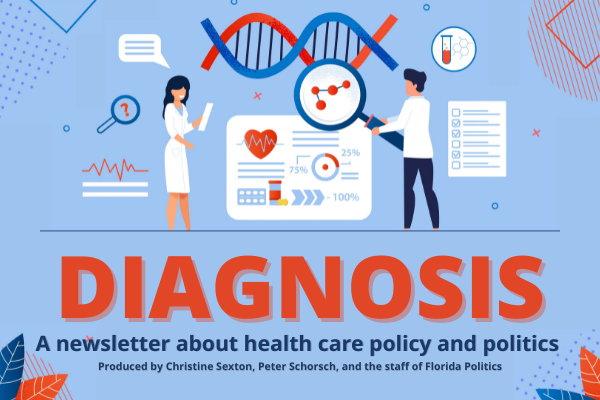 It's time again to check the pulse — of Florida's health care policy and politics.
Welcome back to Diagnosis, a vertical that focuses on the crossroads of health care policy and politics.
— And here we go —
Put this on your radar.
State economists will be meeting over the course of the next several weeks to come up with important estimates dealing with Florida KidCare, Medicaid and the federal Medicaid matching rate.
First up, economists Monday will be drawing up new estimates for Florida KidCare, the subsidized health care program for children whose families earn too much to qualify for Medicaid but earn less than 200% of the federal poverty level.
Between now and the end of the month they will also tackle Medicaid caseloads as well as Medicaid expenditures.
This will mark the first time that economists — aided with information from the Agency for Health Care Administration — will try to figure out total enrollment for health care programs with the anticipation that upward of 1.75 million people will eventually be dropped from Medicaid.
States received higher funding levels during the COVID-19 pandemic, but that funding came with a requirement that they could not remove people who were no longer eligible. Late last year, Congress passed a measure that allows states to begin disenrollment starting in April. And the administration of Gov. Ron DeSantis is wasting no time in rolling the Medicaid program back to what it was before the pandemic.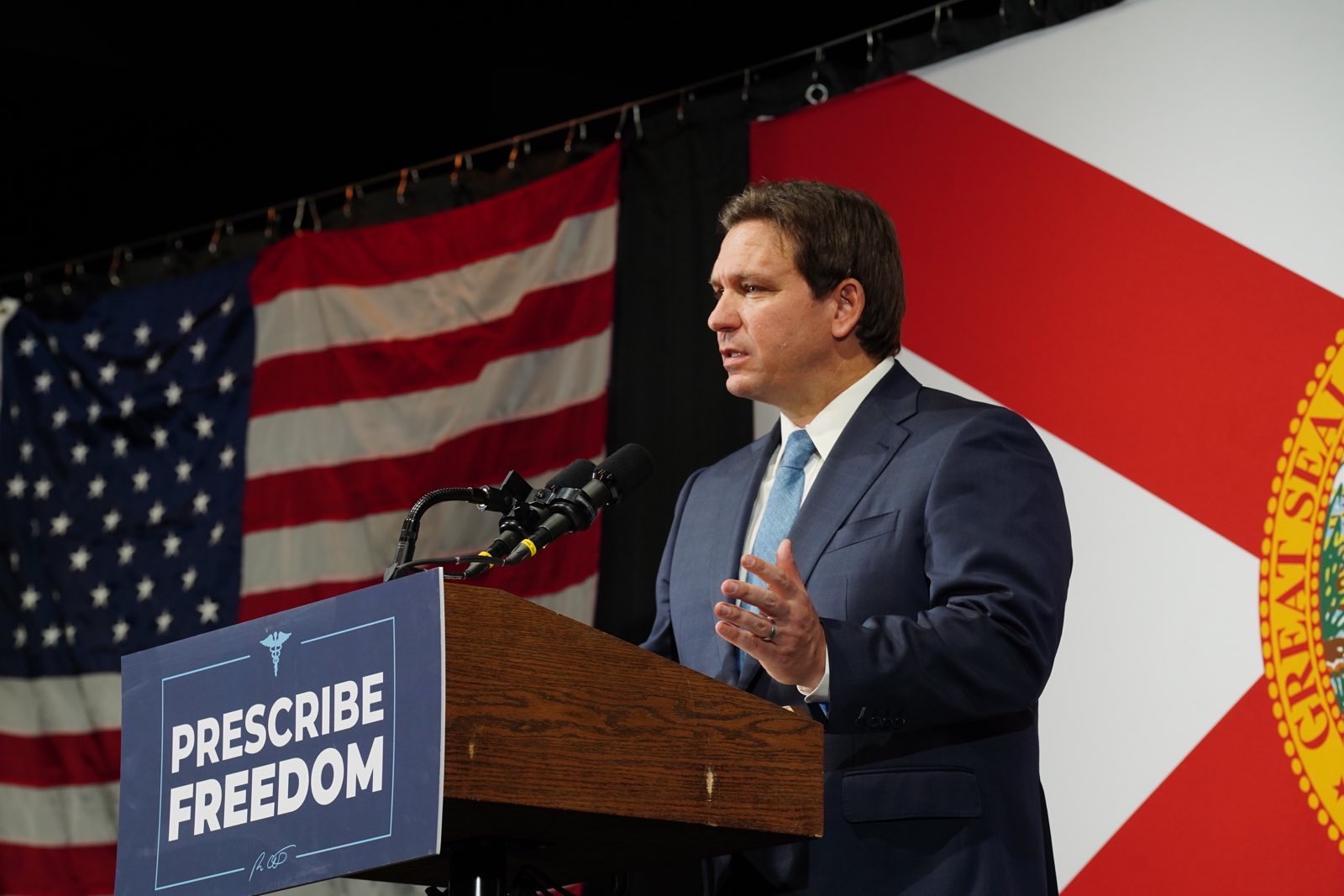 The Joe Biden administration has estimated as many as 15 million people nationally will be removed from Medicaid and the Children's Health Insurance Program (CHIP) as a result of this process. Florida estimated as many as 1.75 million people could eventually be disenrolled and that 900,000 could come off the program quickly.
The estimates drawn up by economists will be used by state legislators as they draw up a new budget for the fiscal year 2023-2024. DeSantis did not use updated data when he crafted his budget.
I welcome your feedback, questions and especially your tips. You can email me at [email protected] or call me at 850-251-2317.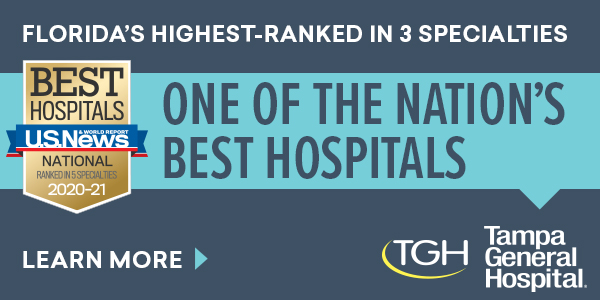 — Safety precautions —
Florida's top law enforcement agency has been working with the state Department of Health to help ensure the safety of the members of its medical boards as they change the rules about the provision of gender-affirming and gender-confirming health care.
DOH spokesperson Brad Dalton told Florida Politics that the Florida Department of Law Enforcement (FDLE) and members of the Florida Board of Medicine (BOM) and Board of Osteopathic Medicine (BOOM) held a "security meeting" early Tuesday morning.
The meeting was called in advance of a four-hour public meeting in Tallahassee this Friday over the proposed new standard of care rules that limit or deny access to care for transgender youth.
Moreover, BOM members have been given the name and number of an FDLE agent and told by BOM Executive Director Paul Vazquez to contact the agent if they receive "any type of communication perceived to be threatening in any way."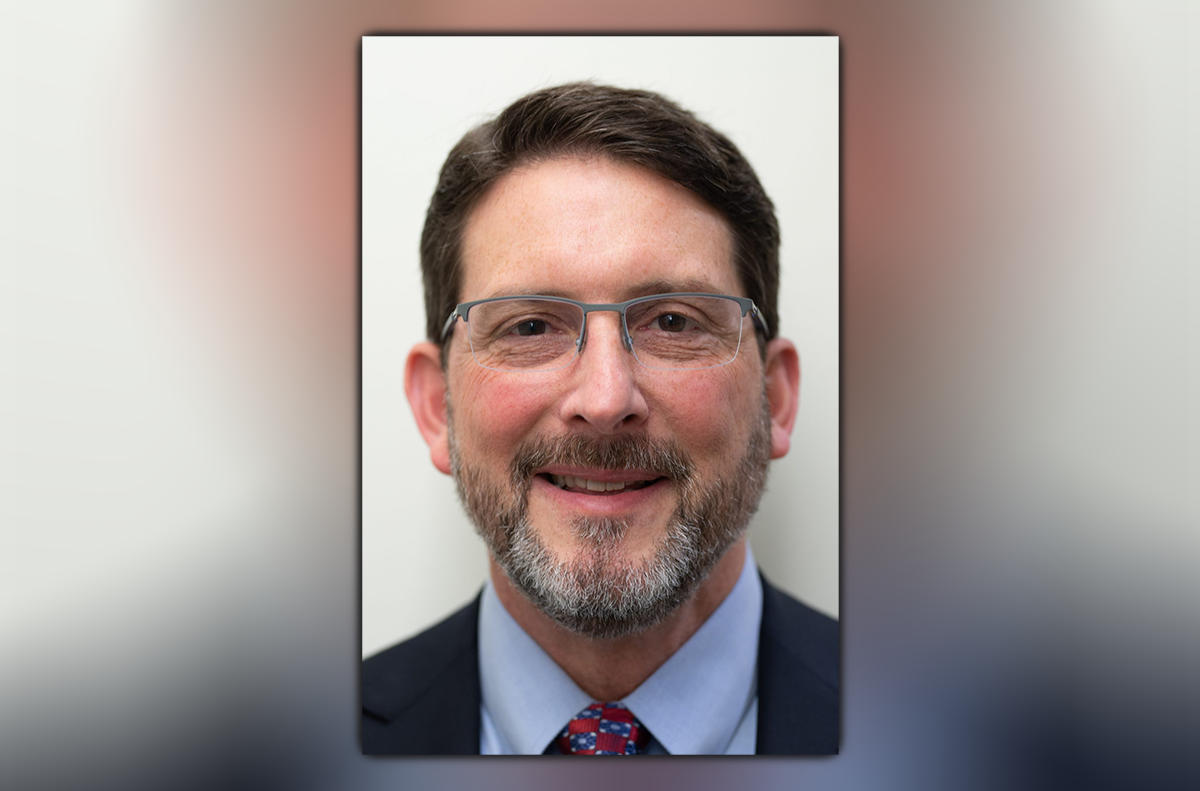 Vazquez also asked board members to "preserve all evidence of the communication or post so that it can be provided to law enforcement for further investigation."
The steps are being taken after the administration said board members were threatened last year.
Florida Politics learned at the Feb. 2-3 BOM meeting in Jacksonville that at least one board member was allegedly threatened online, and their family had been harassed.
FDLE would not confirm or deny the allegations.
The two boards agreed last summer to address the provision of gender-affirming care, such as puberty blockers and gender-confirming care, such as mastectomies, per the request of state Surgeon General Joseph Ladapo and DeSantis.
After holding meetings in August and October the boards agreed in November to ban physicians from offering such care to minors. The BOOM also agreed to ban the care but granted an exception to patients who agree to participate in studies at Florida-based universities.
The boards are meeting again Friday to discuss the rules again after receiving requests to hold another public hearing.
Meanwhile, Equality Florida is holding a news conference in advance of the public hearing to, according to a news release, "lift the voices of transgender Floridians, parents, community leaders, and health care providers to demand that the Board reject these dangerous efforts to strip transgender youth of lifesaving care. "
— Canadian Rx and PBMs, oh my —
A federal judge dismissed a challenge by the pharmaceutical industry to block a regulation that allows states to set up programs to import prescription drugs from Canada if the Department of Health and Human Services finds there's no risk to public health and the program would save consumers money.
However, it's unclear if the ruling will be enough for DeSantis to claim a victory on controlling and lowering the costs of prescription drugs and to drop efforts in the 2023 Legislative Session to further regulate pharmacy benefit managers.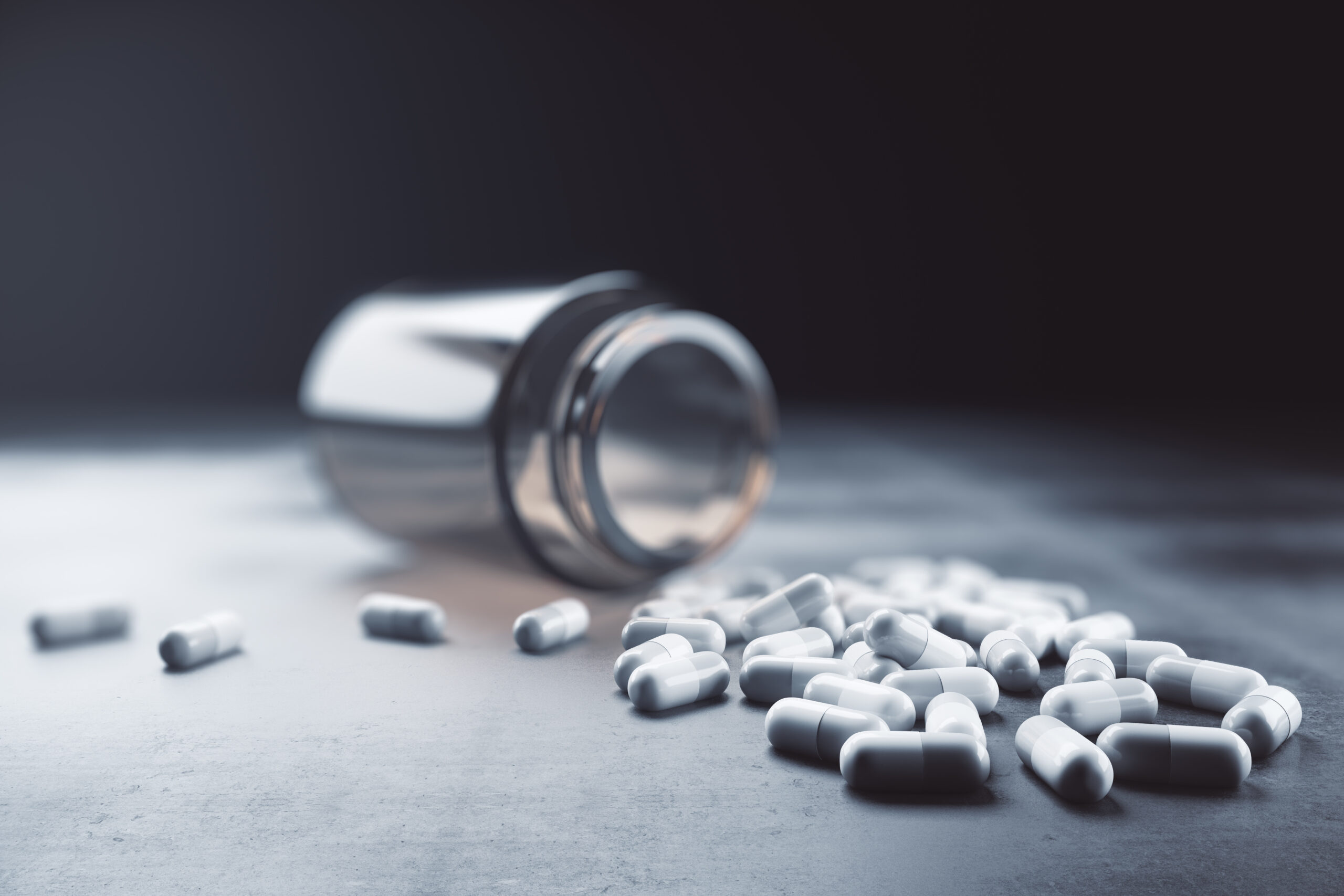 Finalized by the Trump administration in September 2020, the Pharmaceutical Research and Manufacturers of America challenged the rule, which outlines the steps states can take to propose programs to import drugs from Canada.
PhrMA in November 2020 challenged the rule, arguing that the program endangers the safety of the drug supply chain and is unlikely to reduce costs. U.S. District Judge Timothy Kelly disagreed, opining that the alleged harm lacks "a substantial probability of materializing," and dismissed the case.
The DeSantis administration sued the federal government last summer over a Freedom of Information Act it filed with the federal government to find out why the federal government had not approved the program.
AHCA said it was pleased with the ruling, calling the Canadian Drug Importation program "a large part" of DeSantis' efforts to find opportunities to lower the costs of prescription drugs.
"We hope this ruling compels the federal government to move the program along," the agency said in an email to Florida Politics. "However, the Biden Administration has shown no desire to be good partners with Florida and presumably is in the pocket of big pharma."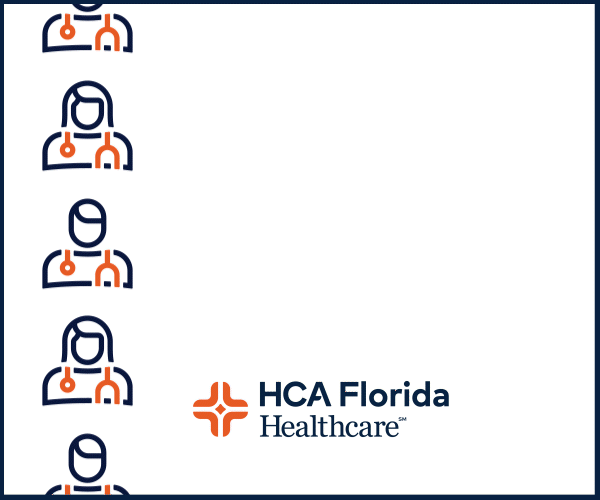 — Money stays, attestation goes —
DeSantis' proposed budget for the upcoming year continues the funding necessary to pay direct care providers who work with Medicaid patients at least $15 an hour. But the administration said it is not proposing to renew the proviso language that went with the added $600 million in funding because it has been problematic to implement.
To ensure that the $15 minimum wage was being paid to direct care staff and not just the health care companies that employ the staff, the budget required Medicaid providers to sign supplemental agreements with the state attesting, under penalty of perjury, they were paying every direct care employee $15 an hour.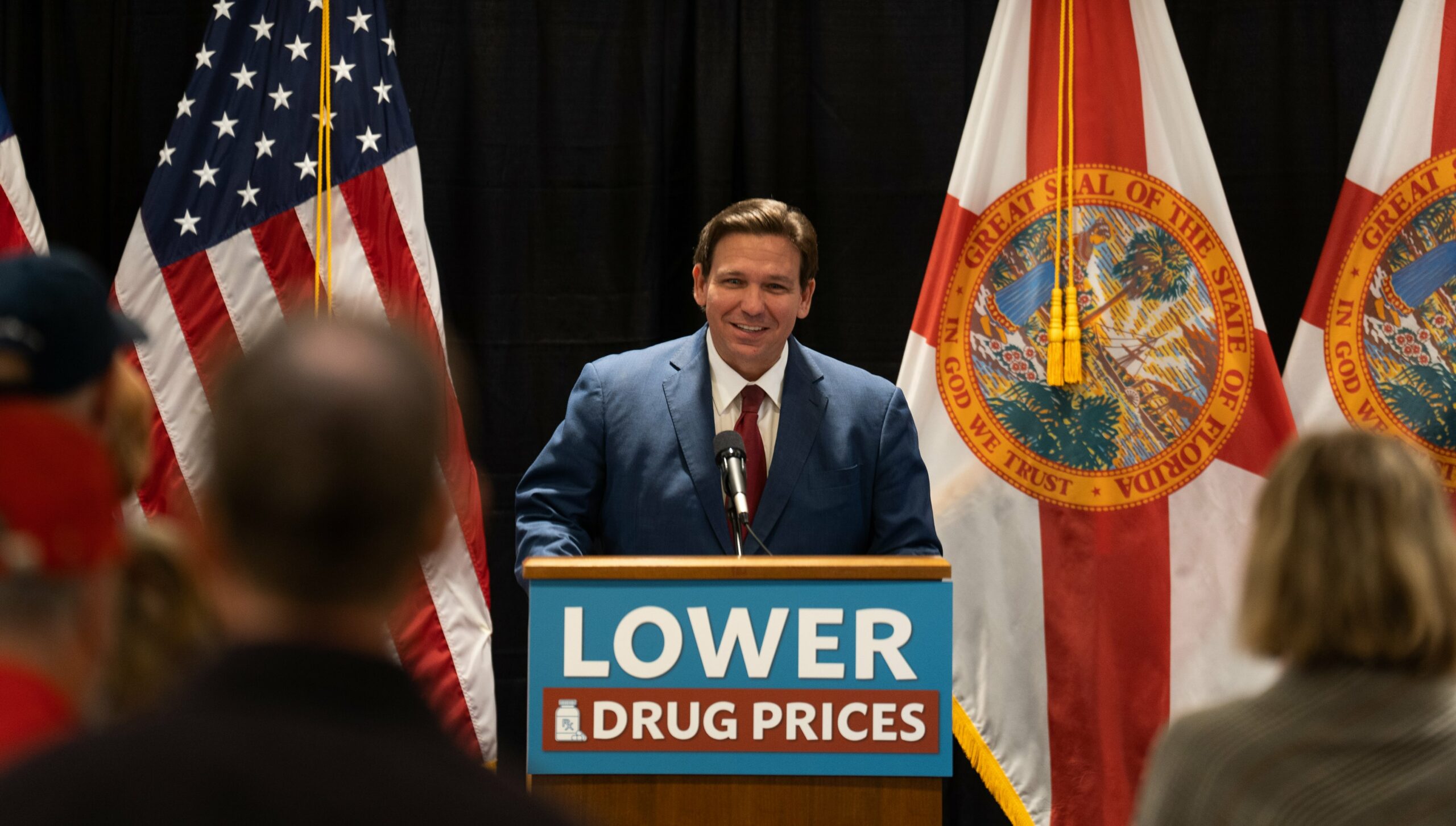 The proviso language also gave the green light for health care staff, beginning Jan. 1, to sue employers that did not pay the $15 minimum wage. It also authorized class action lawsuits.
The budget didn't define who "direct care employees" are and the language was challenged in state administrative court by the Florida Ambulance Association, Florida Assisted Living Association (FALA) and Home Care Association of Florida (HCAF).
The groups alleged that AHCA did not go through the formal rule-making process to define "direct care employees." HCAF voluntarily withdrew its challenge. Judge Robert S. Cohen issued a final order on Feb. 6 in favor of the agency finding the supplemental agreements weren't unadopted rules.
— Winter surprise —
AHCA has floated a proposal that would cut by more than 60% the number of life skills training hours people with developmental disabilities (DD) on the Medicaid iBudget waiver can tap into.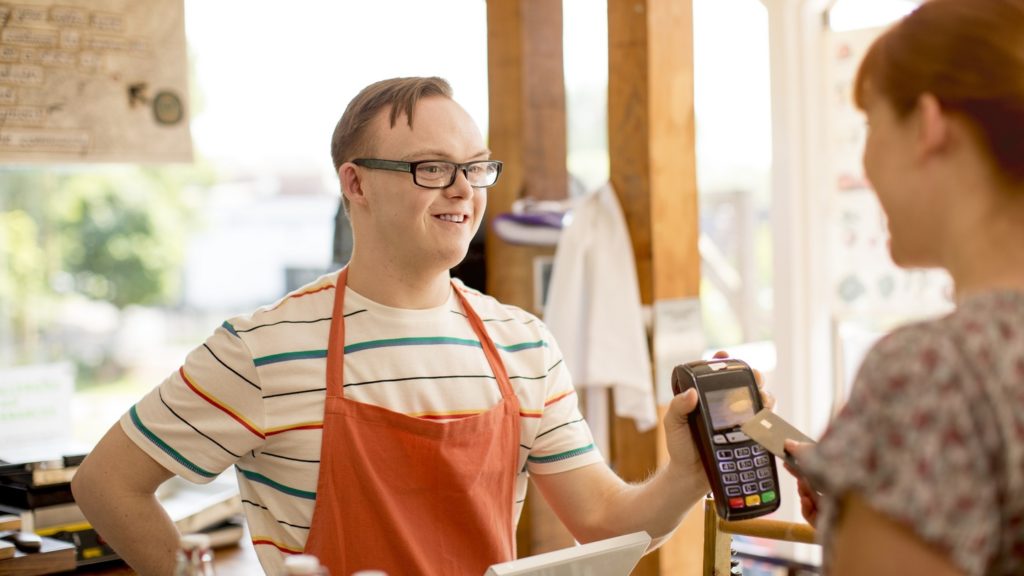 Adult Day Training (ADT) is part of a group of three different services that help people live in the community by offering employment support, companion services, and social skills and other training essential to successfully integrate into the community.
In addition to ADT, Medicaid iBudget clients can tap into companion services and supported employment services.
The AHCA proposal reduces the total allowable number of Life Skills Development hours from 112 per week to 40.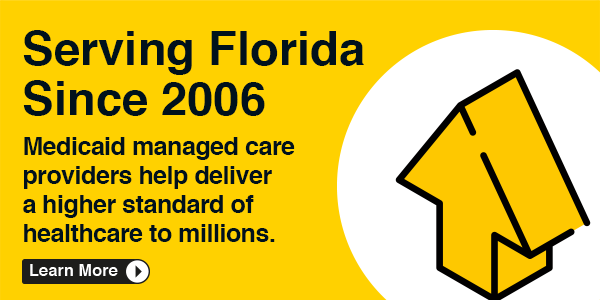 — Lines are open —
Molina Healthcare of Florida is partnering with IMPOWER to launch the state's first 24/7 telehealth help line.
The Florida Medicaid and Medicare managed care provider said the highly trained clinicians staff the help line and it is being made available to its 170,000 plan members at no charge. The company said it will be particularly helpful to plan for members who live in rural areas or otherwise have a tough time accessing in-person care.
Members can connect with crisis consultants with their smartphone, tablet or computer. Clinicians will make an initial assessment of the crisis, offer approved clinical interventions by addressing or de-escalating the situation and provide proper follow-up care.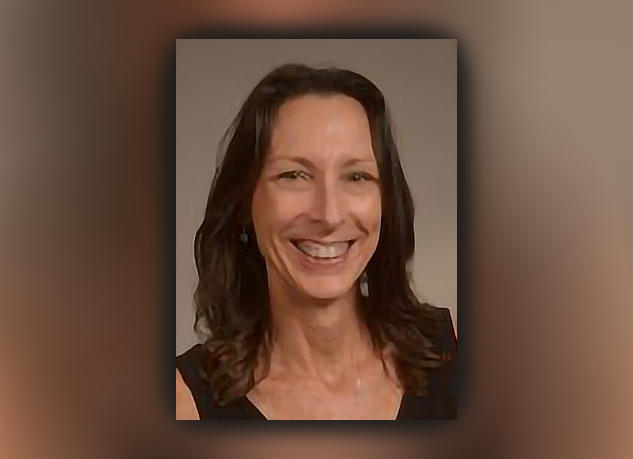 "Mental health crises can happen at any moment and it's critical to have qualified professionals available to help in real time," said Mike Jones, plan President of Molina Healthcare of Florida. "This service will ensure the safety and well-being of plan members and their families by linking them directly with a mental health clinician at their times of greatest need."
IMPOWER President and CEO Anna Kesic added, "This convenient, secure and easy-to-use service will provide an immediate assessment and treatment recommendations for Molina members. We are proud to build on decades of behavioral health support in Florida with this first-of-its-kind partnership that will increase patient access to critical telehealth services."
Molina members who would like information about how to access IMPOWER virtual crisis services can contact Molina Member Services at 1-866-472-4585 (TTY 711).
— RULES —
—AHCA proposes amending Rule 59G-13.070 to update the Medicaid iBudget waiver services coverage and limitations. More here.
—AHCA proposes amending Rule 59G-13.081 to update the Medicaid iBudget waiver services rate table. More here.
—AHCA proposes amending Rule 59A-35.060 to develop a survey to collect data on registered nurses and direct care workers employed by nursing homes licensed under Part II of Chapter 400; assisted living facilities licensed under Part I of Chapter 429; and home health agencies and homemakers/companion service providers licensed under Part III of Chapter 400. More here.
—The Board of Pharmacy proposes amending Rule 64B16-27.831 to update language regarding the standards of practice for the filling of controlled substance prescriptions, electronic prescribing and mandatory continuing education. More here.
—The Board of Pharmacy proposes amending Rule 64B16-26.1032 to revise the incorporated form More here.
—The Board of Pharmacy proposes amending Rule 64B16-28.303 to update language on maintaining and destruction of records and to incorporate revised form DEA-41. More here.
—The Board of Speech-Language Pathology and Audiology proposes developing Rule 64B20-8.0011 to provide definitions for "prescription hearing aid" and "over-the-counter hearing aid." More here.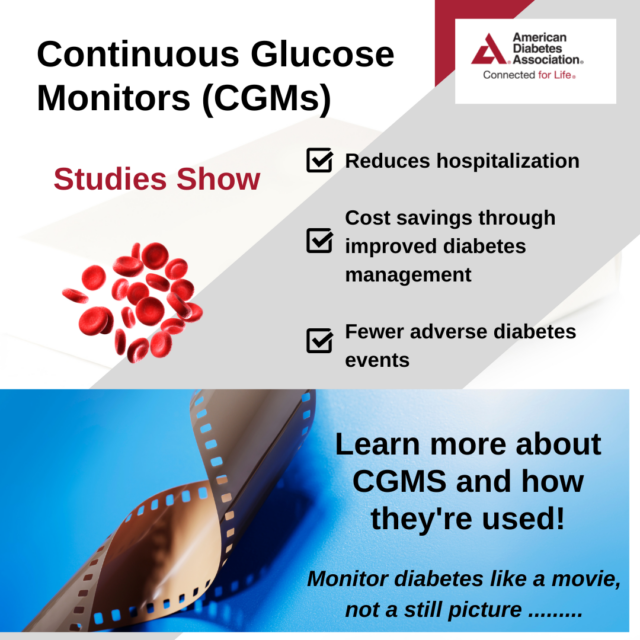 —ETC —
—AHCA issued an immediate moratorium on admissions to the clerk's Office for Cadiz ALF, an assisted living facility in Miami for alleged resident abuse. More here.
—There is no need for any added hospice programs to be built by July 2024 according to AHCA. More here.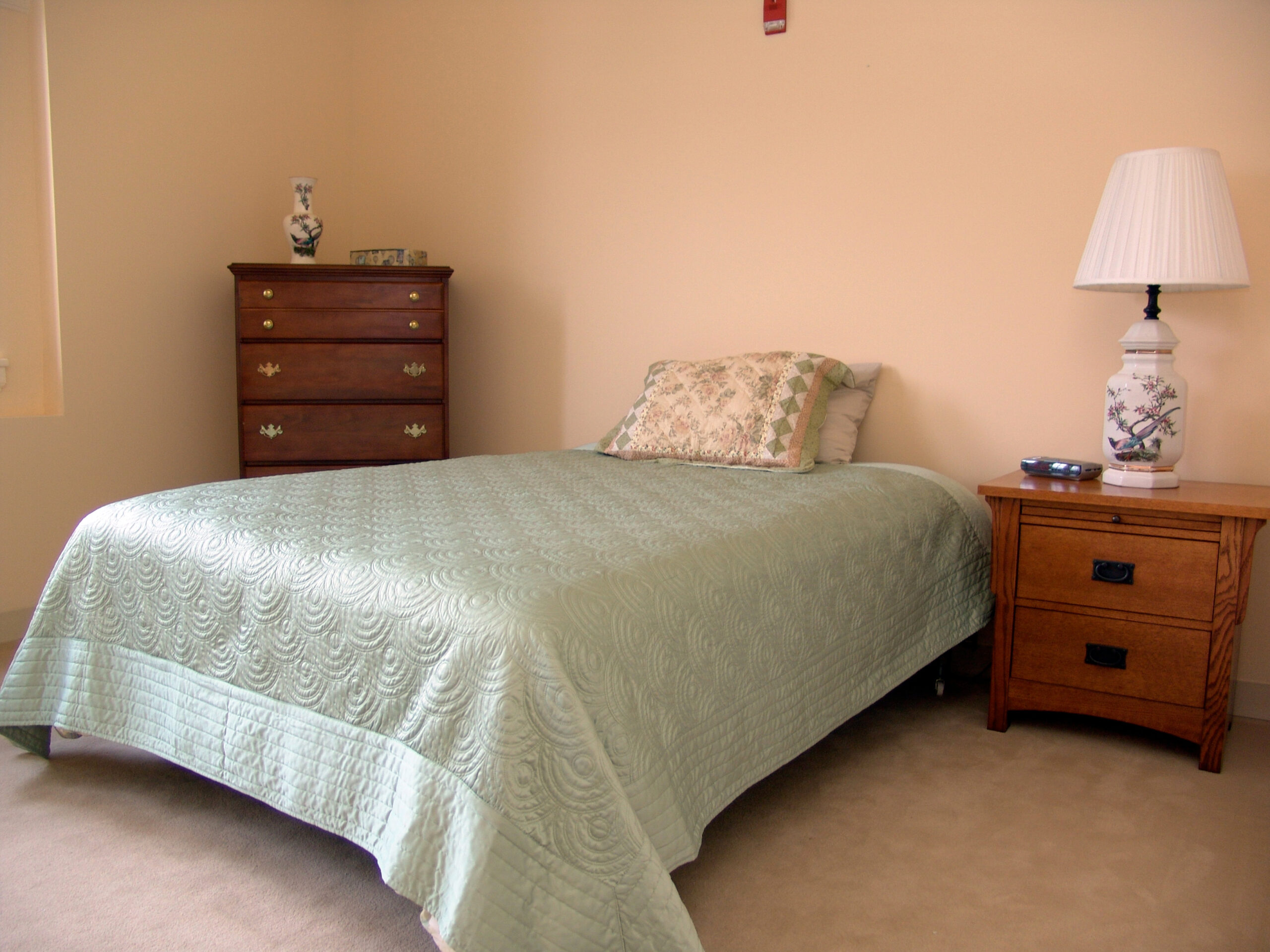 —Physicians who provide abortions will be required to report information on the number of terminations they supply each month to AHCA. The Board of Medicine Rules/Legislative Committee agreed on Feb. 1 to approve proposed rule 64B8-9.002. The language in the proposed rule tracks the reporting requirements for abortion clinics and requires the information to be sent electronically to the state.
—@BarredOwlPress is publishing fiction about health care to help get to the emotional core of being a patient in the American medical system. Here is the debut story, Ghosting Rosie, from @BarredOwl Press founder, Alexandra Glorioso.
—LOBBYISTS —
—Andrea Gheen has registered to lobby for Claris Healthcare.
—Samantha Sexton Greer has registered to lobby for Elevance Health and its affiliates.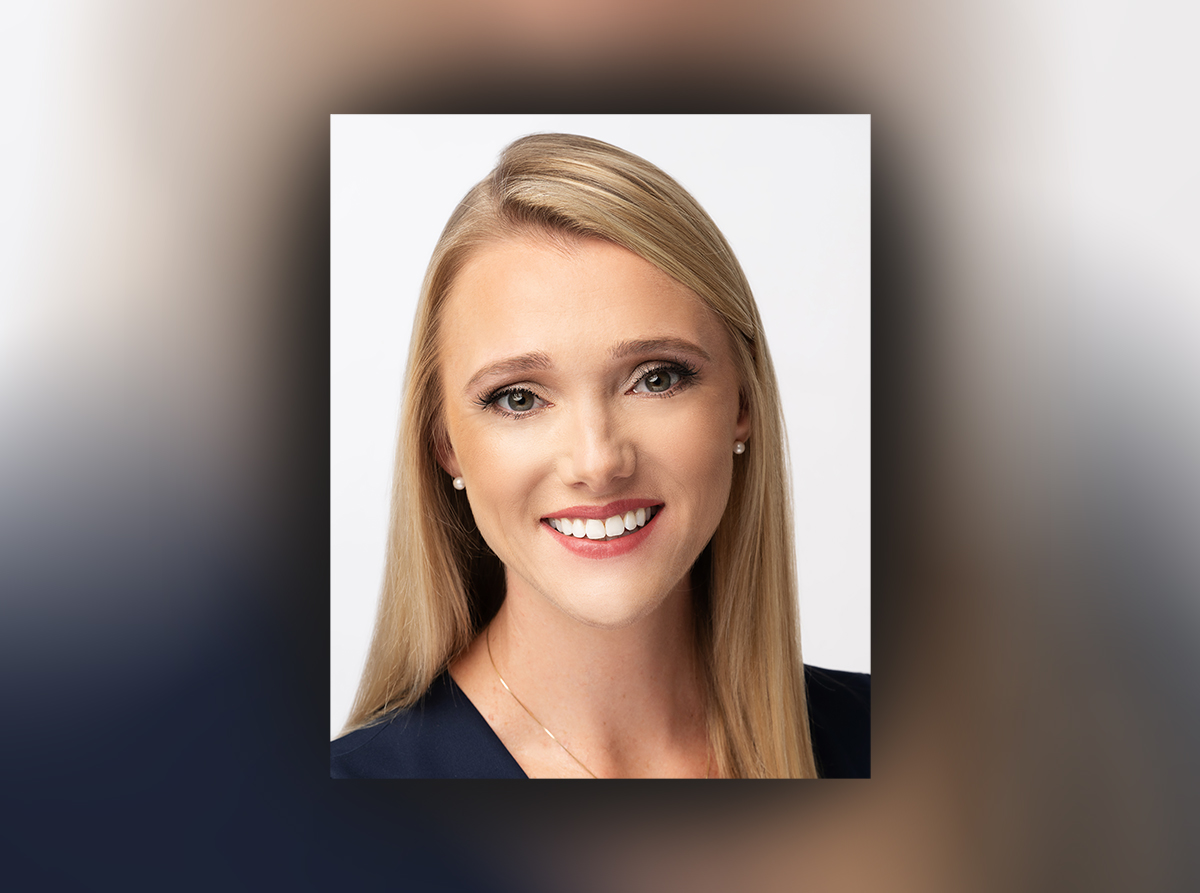 —Douglas Holder has registered to lobby for Arc Broward, LifeStream Behavioral Center and DentaQuest.
—Julia Juarez has registered to lobby for Molina Healthcare.
—Bethany McAlister has registered to lobby for the Florida Association of Health Plans.
—William Stander has registered to lobby for the Florida Life Care Residents Association.
— ROSTER —
—Yiannis Chatzizisis, M.D., Ph.D., is joining the University of Miami Miller School of Medicine as a professor of medicine and chief of the Division of Cardiovascular Medicine. He is an internationally recognized, board-certified interventional and imaging cardiologist and comes to the UM Health System from the University of Nebraska Medical Center.
—Dennis Laraway was named the Cleveland Clinic Chief Financial Officer. Laraway has served as executive vice president and CFO at Banner Health, a $12 billion health system based in Phoenix. He joins Cleveland Clinic next month.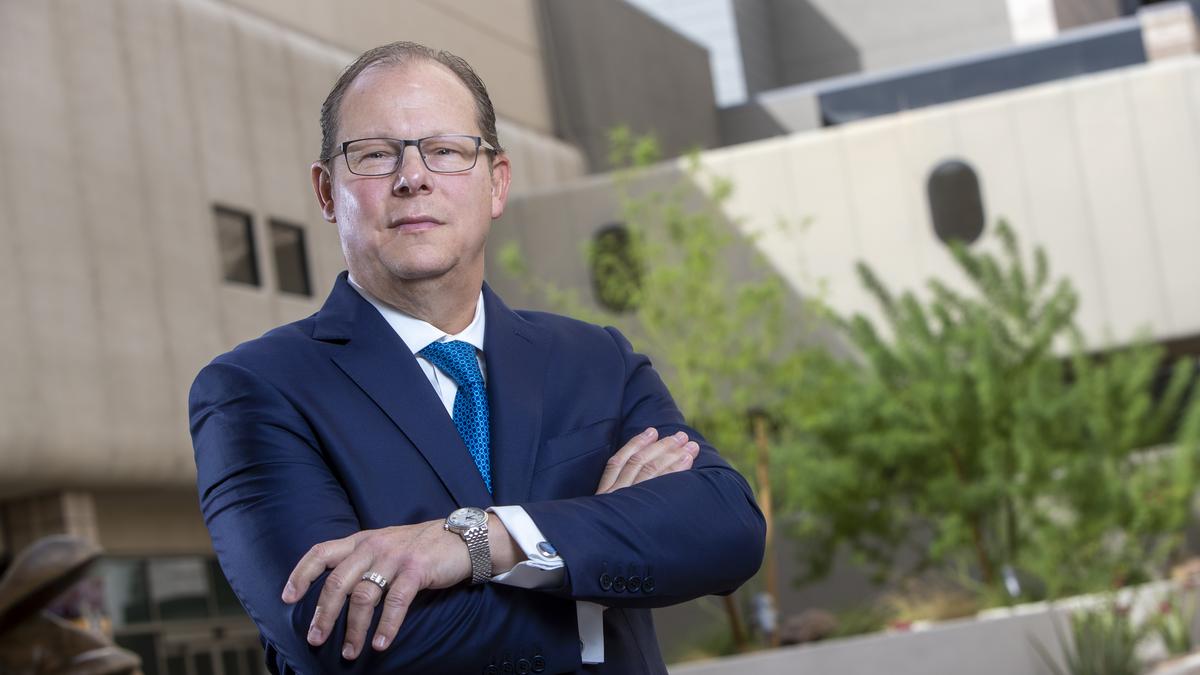 —The Florida Department of Health added Liz Levenstein as marketing director, Nikki Whiting as communications director, Nicole Duque as deputy communications director, and Jae Williams as Press Secretary.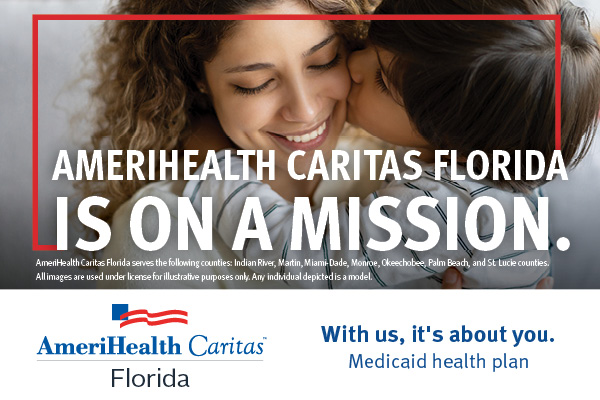 —ICYMI —
In case you missed them, here is a recap of other critical health care policy stories covered in Florida Politics this past week:
—Just say no: House Republicans quickly rejected a long-shot bid to consider Medicaid expansion in a Special Session being held this week on several topics, including a proposed state takeover of Walt Disney World's self-governing district and proposals on immigration and election crimes.
—From bishops to Medicaid: A former top employee who worked for Catholic bishops in the state has been hired by AHCA to help run Medicaid, the safety net program designed to provide health care to the poor, elderly and disabled. Ken Kniepmann was brought on as the Assistant Deputy Secretary for Medicaid Policy and Quality on Jan 30. He earns $131,725 according to a state website.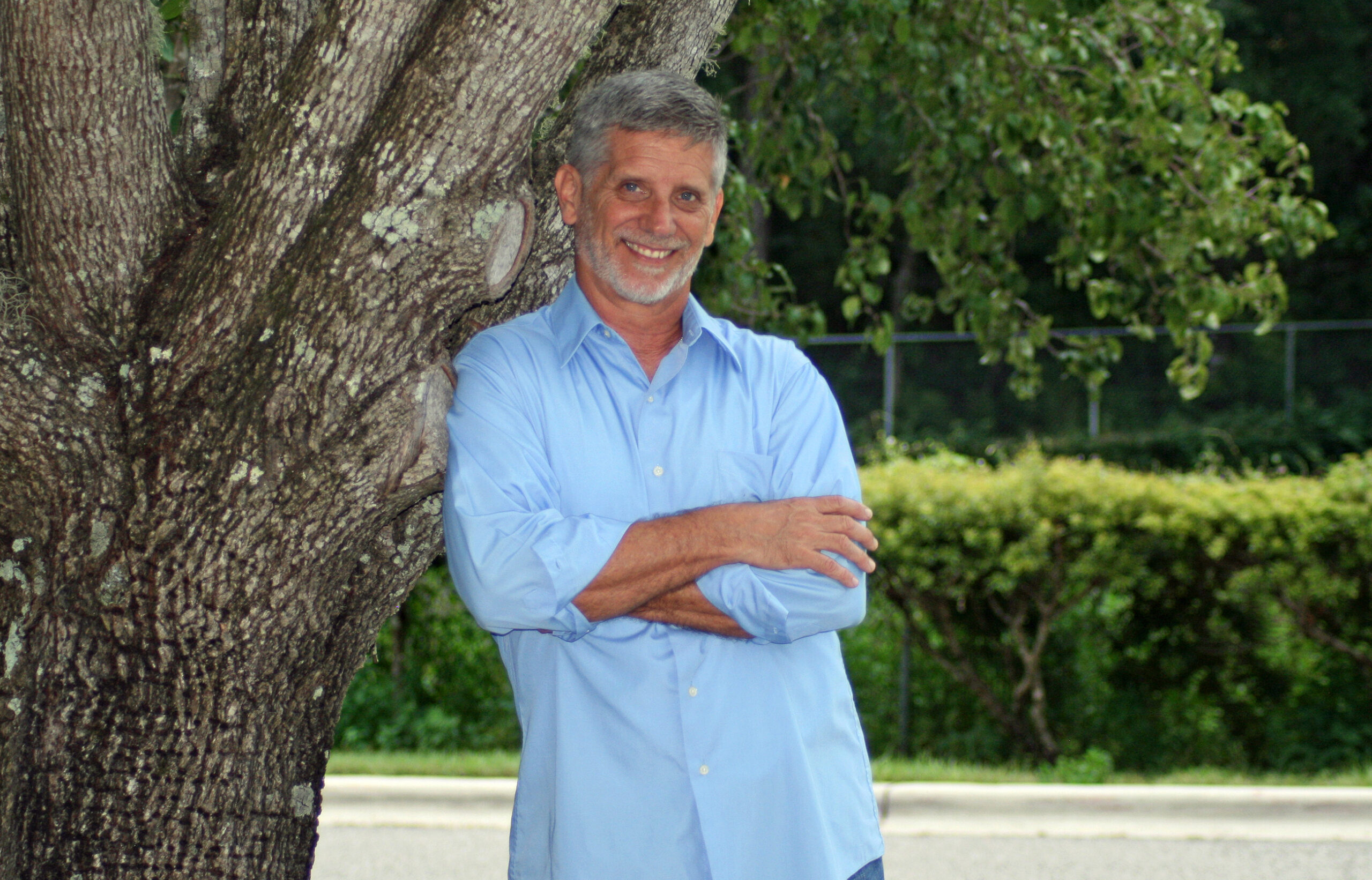 —State gets rolling on new MMTCs: The DeSantis administration announced this week a four-day window of opportunity for businesses to apply for new Medical Marijuana Treatment Center licenses. A total of 22 licenses will be available during the April 2023 batching cycle. The state published emergency rule 64ER23-1, which establishes the state will be accepting applications from April 24 at 9 a.m. through April 28 at 5 p.m. Interested parties will be required to submit a $146,000 nonrefundable application fee to the state, an amount that was previously established under emergency rule 64ER22-9, which was published December. The licenses are being awarded as the number of medical marijuana patients continues to increase. The state is projecting 1,044,072 patients will qualify for medical marijuana treatment and register with the state by June 2024.
—Cracking down on tele-dentistry: Sen. Jim Boyd wants to improve the dental care Florida residents receive via telehealth. Boyd said he filed SB 356 because Florida dentists are having to treat patients who have developed problems after ordering dental devices. He said steps need to be taken to protect patients.
—Proposed health care budget: DeSantis rolled out a health care budget proposal that would pump hundreds of millions of dollars to increase payments for treatment of complex maternal and pediatric care, as well as supply innovative cancer care and research. The suggested spending plan for fiscal year 2023-2024 directs $47.5 billion to the state's six health and human services (HHS) related agencies. It includes increases for community mental health providers, Alzheimer's research, and providers working with young children with developmental or intellectual disabilities. It also increases funding by $38.6 million for the Office of Medical Marijuana Use as the state struggles to keep up with a growing demand for medical marijuana. The budget shows funds would be used to hire 133 staff.
— FOR YOUR RADAR —
Aside from coverage by Florida Politics, these stories are worth your time.
—"Students left with 'nothing' after nursing school shut down for issuing fake diplomas" via Jamie Guirola of NBC6 — When Lucy Brown signed up for the Palm Beach School of Nursing, she thought she made the right choice. "I like to help people," said Brown, who concealed her face and didn't want to give her real name. "I see it as rewarding." But last week, federal authorities arrested 25 people and shut down the Palm Beach School of Nursing and two other colleges after investigators uncovered an elaborate web of money wiring, recruiting, and criminal activity to hand out fake nursing diplomas and transcripts.
—"Pasco hospital intimidated workers who discussed unionizing, feds say," via Christopher O'Donnell of the Tampa Bay Times — A Pasco County hospital engaged in anti-union activity against its workers, according to a federal agency. Officials at HCA Florida Bayonet Point Hospital interrogated employees about their union activity, threatened them with termination or other reprisals and created the impression that workers discussing unionization were under surveillance, according to an investigation by the National Labor Relations Board, an independent federal agency that safeguards employees' rights to organize and protects private sector workers from unfair labor practices.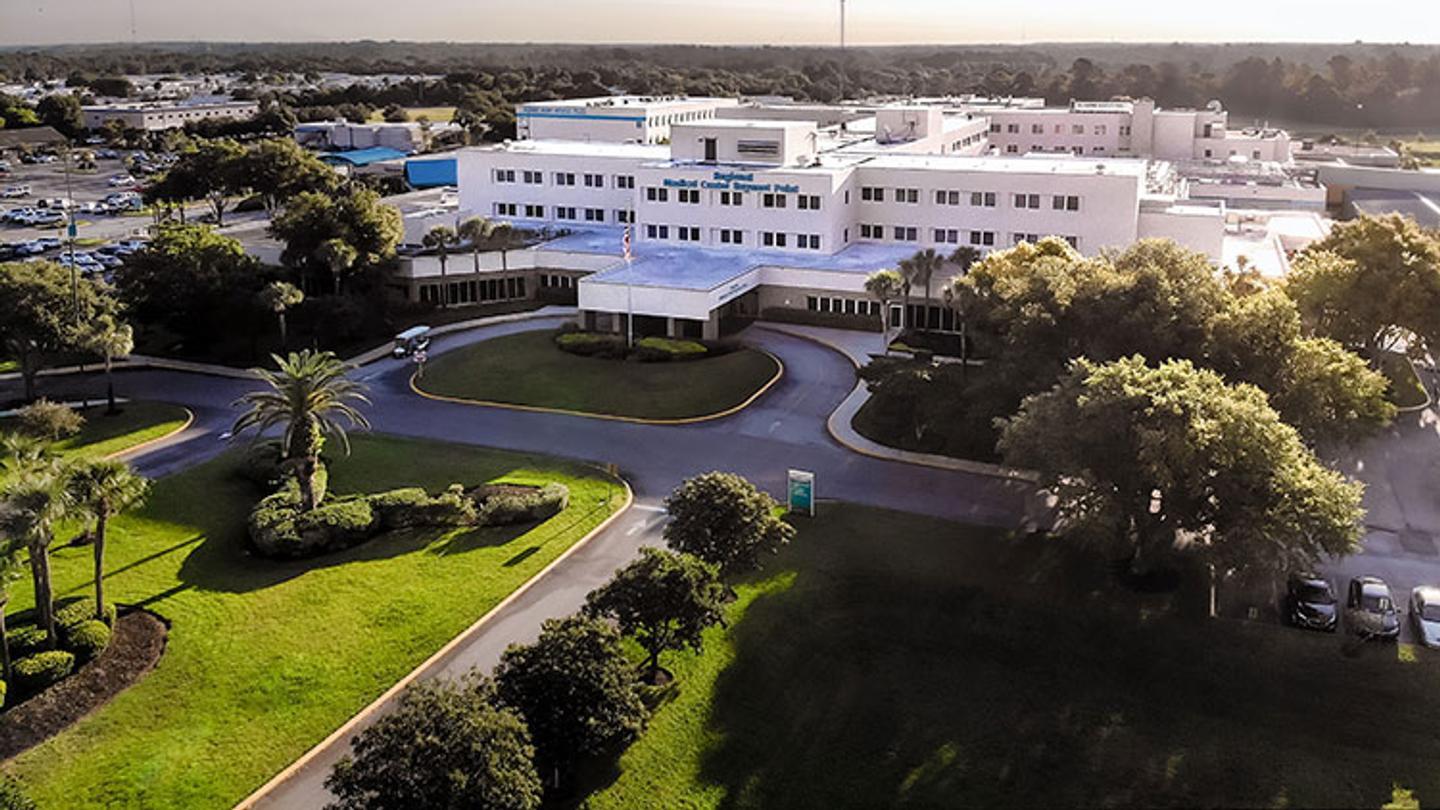 —"Doctors raise concerns over Florida possibly requiring student athletes' menstrual info" via Michelle Marchante of the Miami Herald — While a change in diet, medication, exercise, and stress can all affect a girl's menstrual flow, doctors say cycle irregularities don't affect their ability to play sports and are raising privacy concerns over a state board proposing to mandate that information for Florida students to play high school sports. The Florida High School Athletic Association's 16-member board of directors — made up of 14 men and two women — had scheduled a vote on this issue later this month. The board, however, will hold an emergency meeting Thursday to discuss the FHSAA proposal, which has drawn criticism from medical professionals, students, parents, coaches and others over student-athlete medical privacy issues.
—"Nearly 10% of Floridians had health records hacked in 2022, HHS reports" via Sam Sachs of WFLA — Florida had the seventh highest number of reported records affected and highest estimated costs, of all 50 states due to hacking of medical and health records, according to the Jotform ranking. According to federal records, 1.8 million Floridians were affected in 2022, including in parts of Tampa Bay.
—"Tallahassee Memorial resumes 'limited' elective procedures as IT security threat continues" via Regan McCarthy of WFSU — Tallahassee Memorial HealthCare resumed some elective procedures Tuesday, days after a security problem forced the hospital to take its information technology network offline. IT systems remained offline as a security precaution Tuesday after the health system was hit by an apparent ransomware attack late Thursday. It had the hallmarks of such an attack, but the hospital has characterized it as an "IT security issue" that it reported to law enforcement. In a Tuesday evening update, Tallahassee Memorial said it is performing "limited" nonemergency surgeries and procedures.
—PENCIL IT IN —
Thursday
2023 Florida Nurses Association Advocacy Days.
Friday
1 p.m. — The Florida Boards of Medicine and Osteopathic Medicine will hold a joint meeting to discuss proposed rule 64B8-9.019 about the standards of practice for the treatment of gender dysphoria in minors. Department of Transportation Auditorium, Burns Building, 605 Suwannee St., Tallahassee.
Saturday
Happy birthday to DOH spokesperson Brad Dalton.
Happy birthday to former state Sen. Eleanor Sobel.
Monday
10:30 a.m. — The Economic and Demographic Research Social Services Estimating Conference meets to discuss Kidcare Caseloads. 102 Knott Office Building.
5 p.m. — Deadline for the fiscal year 2023-2024 appropriations projects to be filed in the House.
Tuesday
Happy Valentine's Day. It's also (coincidentally?) National Condom Day in the United States.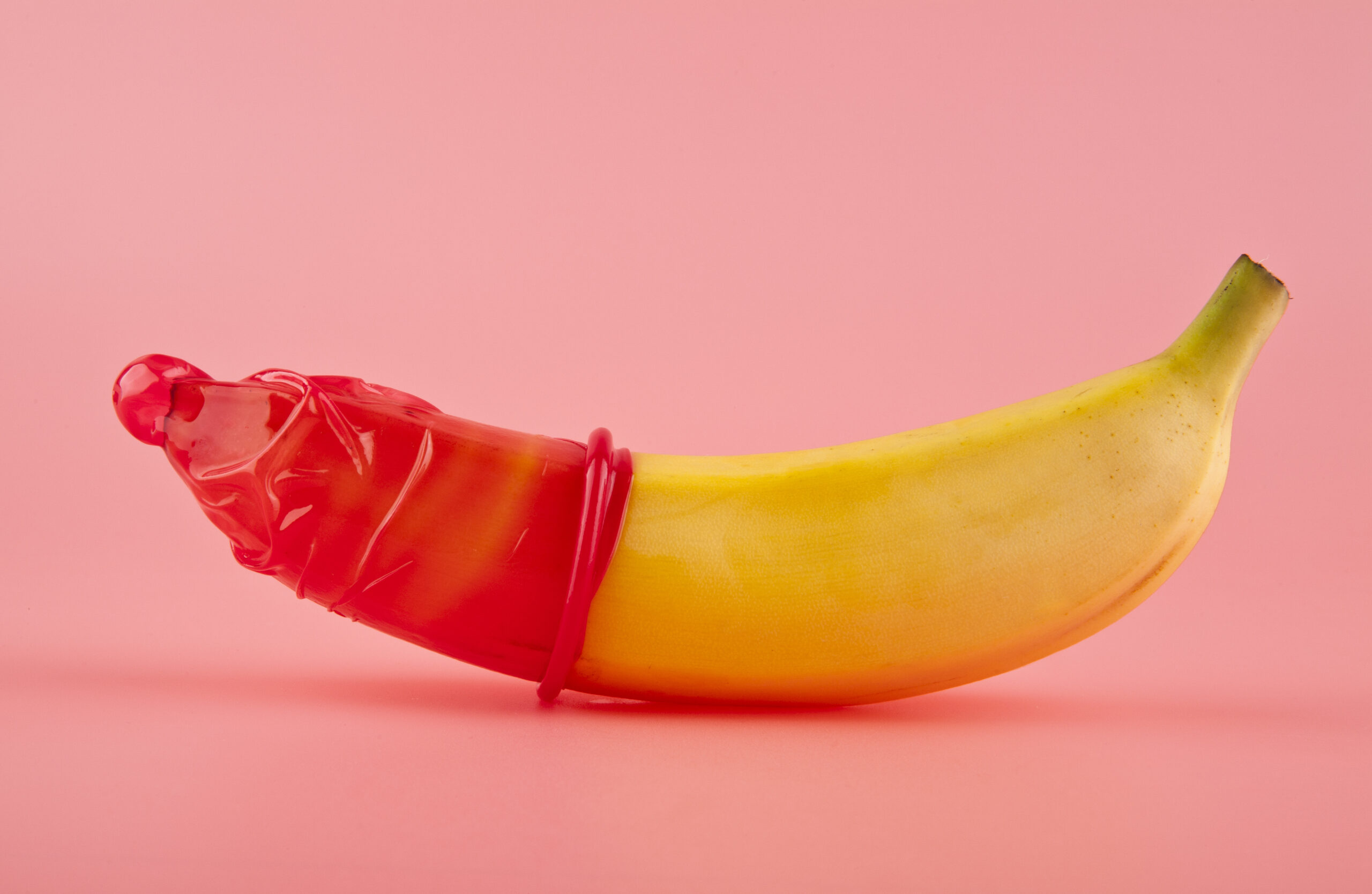 It's National Donor Day, a day to appreciate donors and loved ones who have given the gift of life, have received a donation, are currently waiting or did not receive an organ in time.
Wednesday
8 a.m. — Florida Breast Cancer Foundation Advocacy Days at the Capitol
11:30 a.m. — The House Healthcare Regulation Subcommittee is slated to meet. 102 House Office Building.