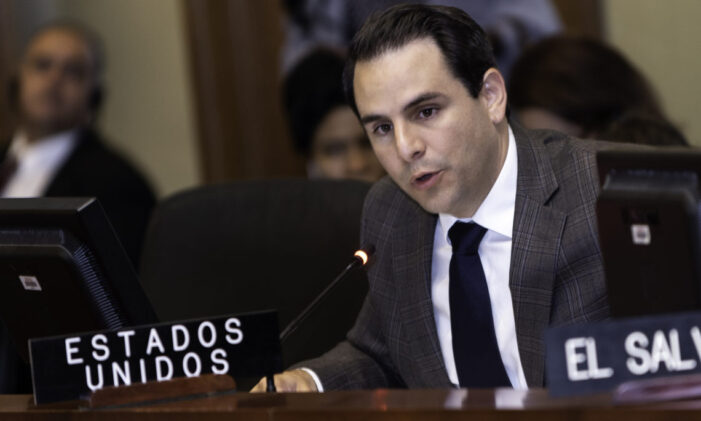 The firm has rapidly grown since launching in March 2022.
Continental Strategy may be the new kid on the block, but the lobbying firm made a splash with its first-year finance reports.
Former Ambassador and state Rep. Carlos Trujillo and lawyers John Arrastia Jr., Anne Corcoran, and Carlos Ignacio Suarez founded Continental in early 2022. The firm has rapidly expanded in the months since, absorbing IT-focused firm Kaleo Partners and recruiting veteran lobbyist Jimmy Card to run the Tallahassee office.
Continental was also the landing spot for former House Speaker and Education Commissioner Richard Corcoran, who joined the firm as a Partner in May but is now exiting to become interim President at New College of Florida.
In addition to Trujillo, Suarez, Card and Corcoran, Continental Strategy's 2022 roster included Tom DiGiacomo, Brennan Garcia, Paul Hawkes, and Ashley Spicola.
The eight-member team represented more than 50 clients for all or part of last year, collected an estimated $1.9 million in lobbying fees last year — $765,000 in the Legislature another $1.15 million in the executive branch.
"I am so proud of our team at Continental Strategy," said Trujillo. "We are growing quickly because we work closely with our clients to give them the information and service that they need to win."
Florida Politics estimates lobbying pay based on the middle number of the per-client ranges firms list on their compensation reports. Contracts are reported in $10,000 increments up to $50,000. Firms also report overall earnings in broad ranges on their quarterly reports. The sum of those ranges indicated Continental Strategies earned at least $1.3 million in its debut year.
The firm's top client was Holding Builders Accountable, a group that advocates for homeowner rights against builders for defective home construction. The contract netted Continental Strategy $150,000 in legislative lobbying fees and another $115,000 in executive fees. There is no wiggle in those numbers since Holding Builders Accountable exceeded the $50,000 cap on range reporting each quarter it retained the Continental team.
The firm's No. 2 client was Sazerac, a New Orleans-based alcoholic beverage company behind labels such as Buffalo Trace and Myers's Rum. The company paid a combined $125,000 last year, $70,000 of it for executive branch work.
Other notable clients included the University of Miami ($100,000), Google ($55,000), the Florida Association of Health Plans ($40,000), UF Health Shands ($30,000), the Florida Optometric Association ($25,000) and MorseLife Health System ($20,000).

While median estimates place Continental's 2022 earnings at around $1.9 million, the firm may have earned substantially more. Based on the upper limit of per-client ranges, the team could have pulled down as much as $2.6 million — $1.1 million in the Legislature and $1.5 million in the executive.
Florida lobbyists and lobbying firms faced a Feb. 14 deadline to file compensation reports for the period covering Oct. 1 through Dec. 31. Compensation reports for the first quarter are due to the state on May 15.
"We look forward to 2023 being an even bigger year than 2022, as we continue to attract amazing team members with connections from Washington, DC all the way to South Florida," said Trujillo.