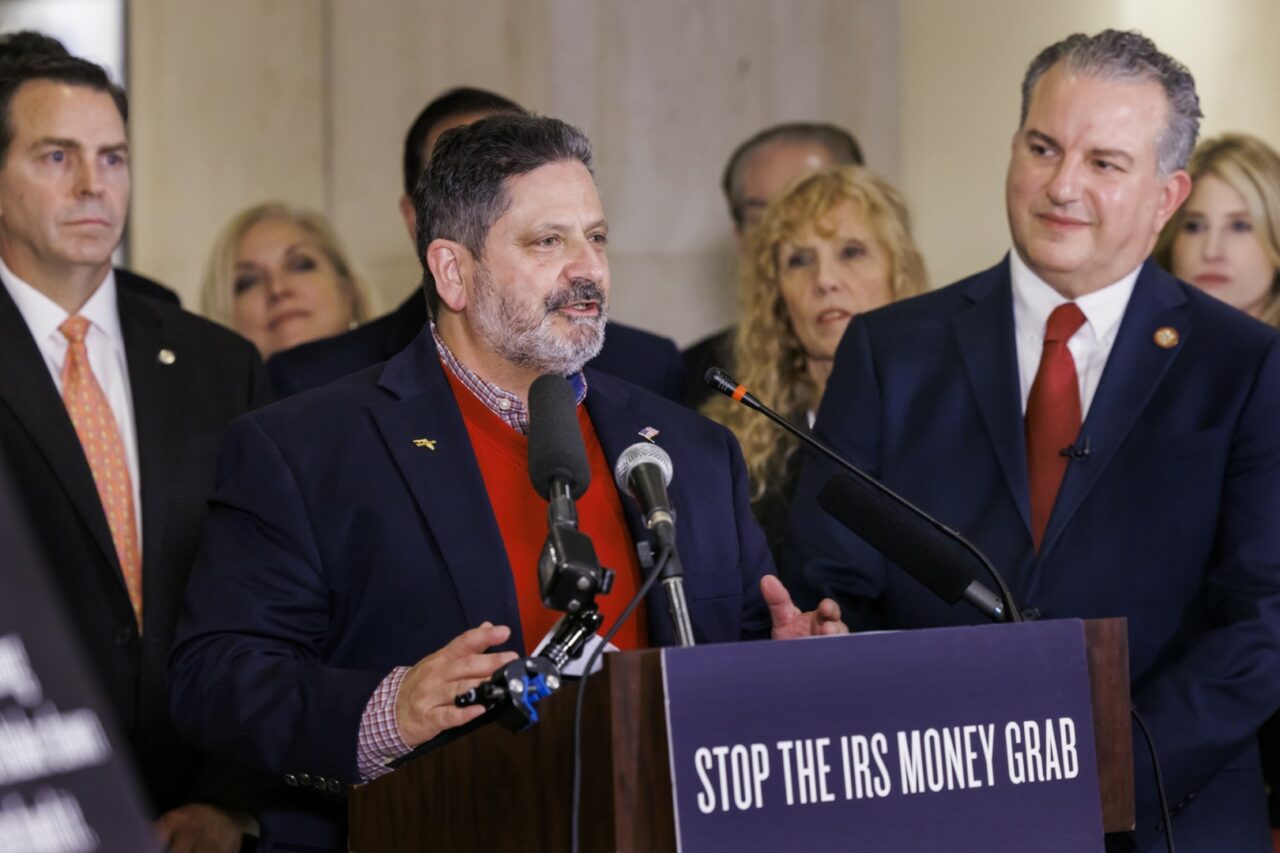 The fiscal watchdog wants prices contained but infrastructure and housing supported.
Inflation, infrastructure and growth sit top of mind for Florida TaxWatch as the 2023 Legislative Session begins. Longtime President and CEO Dominic Calabro said the organization's commitment to transparency and focus on economic success will continue.
"Florida is the best place to work, be it remotely or in a traditional office setting, and we've always known it's the best place to play, with idyllic temperatures and breathtaking beaches around every corner," he said.
"But lately, whenever I ask someone who recently moved here, 'Why Florida?,' they tell me it's because this is the place where they can realize their dreams; this is the place where their families can not only grow, but thrive. As an almost lifelong Floridian — my family moved here when I was 10 years old — and the leader of Florida TaxWatch for nearly all of its 40-plus year existence, I can attest that this is truer now than ever before."
He wants that to become the new status quo. But he said rising costs for gas, groceries and housing threaten that.
TaxWatch praised an affordable workforce housing bill (SB 102) that freshman Sen. Alexis Calatayud has already filed. The group pointed to its own research showing rent prices statewide leapt 36% from January 2020 to December 2022.
The group also warned that the end of the pandemic emergency means an unwinding of Medicaid coverage this year, something the group will follow closely. As families deal with costs, TaxWatch encouraged lawmakers to evaluate the efficiency of taxes like the business rent tax and communications services tax.
But there are also areas TaxWatch said need public investment. With 800 to 1,000 residents on average moving to Florida each day, there needs to be infrastructure to handle the growth. The group encouraged lawmakers to fast-track both transportation funding and affordable housing investments.
Analysts say if Florida can't pick up the pace in transportation projects, that by 2039, the state could suffer a $10 trillion hit to its gross domestic product through lost exports.
The state also needs to make sure that if it can't make space for residents on the roads that it allows them to do more at home, whether that means working remotely using high-speed broadband, obtaining a virtual education or receiving basic medical attention through telehealth.
The organization praised various sales tax holidays expanded during Gov. Ron DeSantis' first term in office.
Notably, Calabro has always stressed his organization is neither anti-government nor anti-tax, and the group this year supports measures to empower collection of appropriate taxes; the group has been vocal champions for years for e-fairness, or the collection of online sales taxes at point of sale.
But the group said protections for taxpayers are tantamount. As property values rise, the organization said the Legislature should consider steps to stop "entrepreneurial property appraisers" from ignoring property owner protections and trying to assess higher revenue from homes and properties.
TaxWatch in past years lobbied successfully against proposed data privacy bills on grounds it could place regulatory burdens on Florida businesses. The group intends to closely follow developments on the data front this year as well, and to keep an eye on local ordinances.
Calabro said the focus will always be on keeping Florida financially healthy and fiscally responsible.
"Despite its best efforts, COVID-19 did not set us back. In fact, from a fiscal perspective, it made us stronger, thanks in large part to Governor Ron DeSantis, Senate President Kathleen Passidomo, House Speaker Paul Renner, and their respective chambers' commitment to allowing us to pursue our passions," Calabro said.
"And now, with the influx of businesses and new residents across the state, the 2023 Florida Legislature has additional funding available to invest in projects that will enable us to maintain this momentum, while ensuring long-term economic success. Of course, the appropriations and public policy processes are nuanced, and there can be so many different, yet equally important (and understandably complex) issues in play at any given time during the Legislative Session.
"That's why, as the 'eyes and ears' of taxpayers, Florida TaxWatch has once again proudly identified several taxpayer priorities, and we will continue to serve as a trusted, go-to resource for leaders, policymakers, staff, and media from the time the gavel bangs next week, to Sine Die, and beyond."