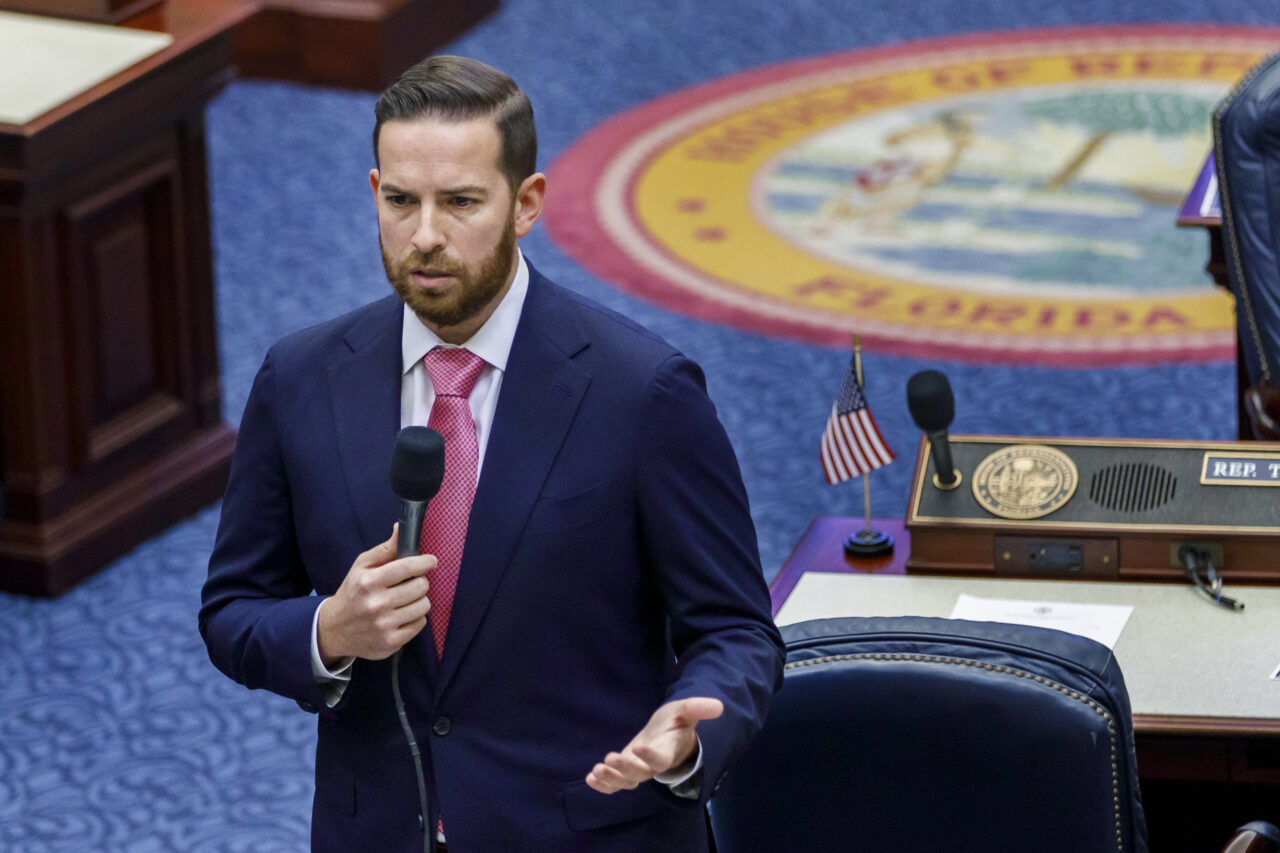 'We're trending in the right direction, and I'm excited for the future.'
House Speaker-designate Daniel Perez is bullish on the 2023 Legislative Session.
Republicans now hold supermajorities in both chambers of the Legislature thanks to a massively successful Midterm Election. They've already leveraged that advantage to pass new laws on property insurance, condominium safety and give Gov. Ron DeSantis control over the special taxing district of a certain entertainment and theme park giant headquartered in Central Florida.
They're just getting started, according to Perez, who said his main aim this year is to back DeSantis, House Speaker Paul Renner and Senate President Kathleen Passidomo on a wave of game-changing policy proposals.
"It's a collaboration of us all working together on the same page," he told Florida Politics.
"Speaker Renner was very clear in his remarks thus far that we're going to keep taxes low and deregulate some of the laws that exist today in Florida. He spoke about Disney, for example. We've been able to put a bow on that. And we know that constitutional carry is important. Expect us to put a bow on that as well.
"But most important of all to the Speaker was (dealing) with property insurance issues we've had. We accomplished that during Special Session. We're trending in the right direction, and I'm excited for the future."
There's already been significant headway on a measure (SB 102) Passidomo is pushing called the "Live Local Act," which would add hundreds of millions of dollars to state programs targeting affordable and workforce housing solutions while banning local governments from imposing rent controls.
"Sen. Passidomo has made it clear housing affordability is very important to her," Perez said.
That bill is now headed to the Senate floor after zipping through committees last month. The House may end up considering that bill, sponsored by freshman Miami Sen. Alexis Calatayud, or a similar version (HB 627) pending review in the House by Miami-Dade County Reps. Demi Busatta Cabrera and Vicki Lopez.
"Being a guy from Miami, I completely understand that workforce housing is necessary for the entire state but especially down here in Miami, so I'm excited to see that policy go through its process," he said.

Perez said he's also behind Renner on a push to expand school choice in the state through HB 1, which would double to 20,000 the number of students receiving tuition aid through Florida's education savings account (ESA) program.
The measures would also broaden the approved uses of money in the program, called the Family Empowerment Scholarship Program, to pay for homeschooling, private school tuition, private tutoring and certain online courses.
"Florida has been a leader in the school choice movement, with more students participating in choice programs than any other state," Renner said in a January statement after Lake Placid Rep. Kaylee Tuck filed HB 1.
"School choice empowers parents, creates competition, fosters innovation, and raises the level of excellence in all of our schools."
The bill awaits just one more committee hearing before heading to a floor vote in the House. Perez said he's eager to see it pass and noted support DeSantis and Passidomo have expressed for the measure too.
Aside from a resolution for House members to join members of the Senate to receive a message from DeSantis at the onset of Session, Perez has not filed any bills for the 2023 Session.
But he is co-sponsoring one bill. Perez is one of more than 40 Representatives to cosign a bill (HB 269) by Rep. Mike Caruso that would make publicly displaying or distributing images "with religious or ethnic animus," including swastikas and other intolerant imagery, a felony punishable by up to five years in prison.
Calatayud is carrying its Senate analogue (SB 994).
Perez said he added his name to the bill after seeing a rise in antisemitism across Florida in recent months.
"Rep. Caruso brought to me a video of a soccer game a Jewish school played against another school, and there was some antisemitic verbal abuse and physical abuse toward the Jewish community," he said. "You used to see things like this once or twice a year, and I've seen it on a weekly basis."
The 2023 Legislative Session runs March 7 to May 5.