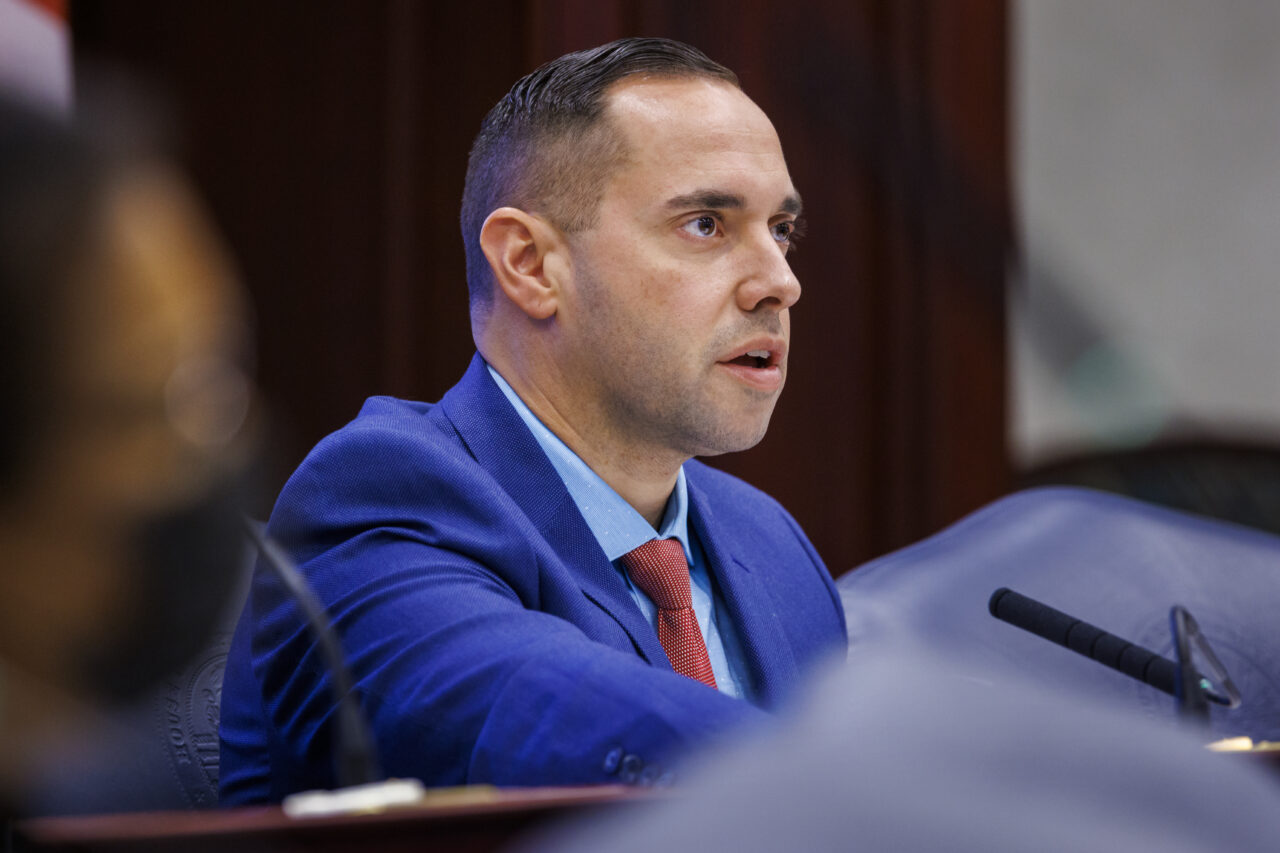 Ávila's list of priority policy proposals just got a little longer.
Miami Springs Republican Sen. Bryan Ávila already detailed an ambitious set of policy proposals he hopes to see through during the 2023 Legislative Session. But with several of those measures now advancing, he's not letting the momentum go to waste.
He's adding three more bills to his list of legislative priorities this year. Like ones he discussed before, they concern Florida's environment, sworn servicemembers and education.
On the ecological front, Ávila is pushing SB 546 to continue long-overdue fixes to an artificial, aquatic habitat off the coast of Fort Lauderdale. Republican Rep. Chip LaMarca is sponsoring the bill's House twin (HB 641).
During the 1970s, the Broward County government oversaw a U.S. Army Corps of Engineers-endorsed initiative placing millions of tires in the ocean to create Osborne Reef. At the time, it was meant to be the longest synthetic reef in the world and serve as a healthy home to ocean life.
The decades since have proven those well-intended aims detrimental, as tires, tossed around by tropical storms and hurricanes, have damaged nearby coral reefs and disturbed other habitats.
Ávila's bill would direct the Department of Environmental Protection (DEP) to create a strategy for restoring the reef once current cleanup efforts there conclude.
"The original project has a tragic history," he told Florida Politics. "This project would initiate a plan to meet the initial intent, which was to create a vibrant reef for marine life to prosper in that body of water."
A lieutenant in the Florida Army National Guard, Ávila — now in his first Senate term after eight years in the House — has made a habit of reserving slots in his yearly legislation allowance for bills helping military personnel and first responders. To that end, he filed SB 364 to help soften the blow families and fellow officers feel after a police officer dies in the line of duty.
The bill would increase from $1,000 to $10,000 the funeral service and expense coverage for a fallen officer's family and grant police personnel in the same agency up to eight hours of administrative leave to attend the funeral service.
"We've seen not just in South Florida but across the state several law enforcement officers lose their lives," Ávila said. "It's our responsibility as policymakers and elected officials to do everything we can to honor that sacrifice and lessen the burden on the families that have been so greatly affected."
Ávila said he's also putting the final touches on a bill that would ease teacher recertification by eliminating some requirements and cutting down on the time it takes to complete the process. Asked whether the bill would single out any professions or experience bases — lawmakers last year passed legislation creating a pathway for military veterans seeking temporary teacher certificates — Ávila said it doesn't now, but it may.
"We'll see, as Session goes along, which professions and pathways get added to the bill," he said. "For now, it's mostly about certification and recertification and making the process as easy as possible for them to navigate. Teachers play a critical role in our communities, and this is a way to make sure we're doing everything possible to support them and help them continue being in the classroom."
When going over his first round of legislative priorities with Florida Politics in January, Ávila discussed several bills targeting property taxes. One of those measures (SB 120), which would place a question on the next statewide ballot asking Florida residents to cut the cap on their assessed property tax values from 3% to 2%.
During a committee discussion last month, the bill came under scrutiny for its indeterminate fiscal impact and projections it would cost local governments hundreds of millions of dollars.
Several Senators, including Republican Jennifer Bradley and Democratic Leader-designate Jason Pizzo, posited that fiscally constrained counties — particularly rural counties and those with few economic engines — could be especially vulnerable to the change.
Ávila said he's filing an amendment to mitigate that potential harm by apportioning additional funds in the yearly budget to those less well-to-do counties.
Asked where the money would come from — and whether the funds would be rerouted from more prosperous counties, like his home county of Miami-Dade — Ávila said, "It would be through the budget process."
"Certainly, we've seen revenues continue to beat expectations and then continue to grow with more economic activity and more residents moving to the state of Florida," he said. "So, it would come through the budget process to offset the impact."
Other bills Ávila highlighted previously include:
— SB 274, which would allow combat medics to obtain nursing credits through the state's colleges and universities. The bill is now in its third and final committee. Republican Rep. Joel Rudman is carrying a companion in the House (HB 517).
— SB 192, which would create a two-mile "buffer" around the Everglades Protection Area. Any proposed development within that zone would have to undergo a review process to determine its possible effects on the area and ongoing restoration efforts. That bill and similar legislation (HB 175) Republican Rep. Demi Busatta Cabrera filed have yet to be taken up in either chamber.
— SB 846, which deals with "foreign countries of concern" by prohibiting schools in Florida from opening campuses in communist nations like Russia and China. The bill would also ban colleges, universities and their staff from accepting gifts from entities associated with those nations. Republican Rep. Jennifer Canady is sponsoring the House companion (HB 679).
The 2023 Legislative Session runs March 7 to May 5.