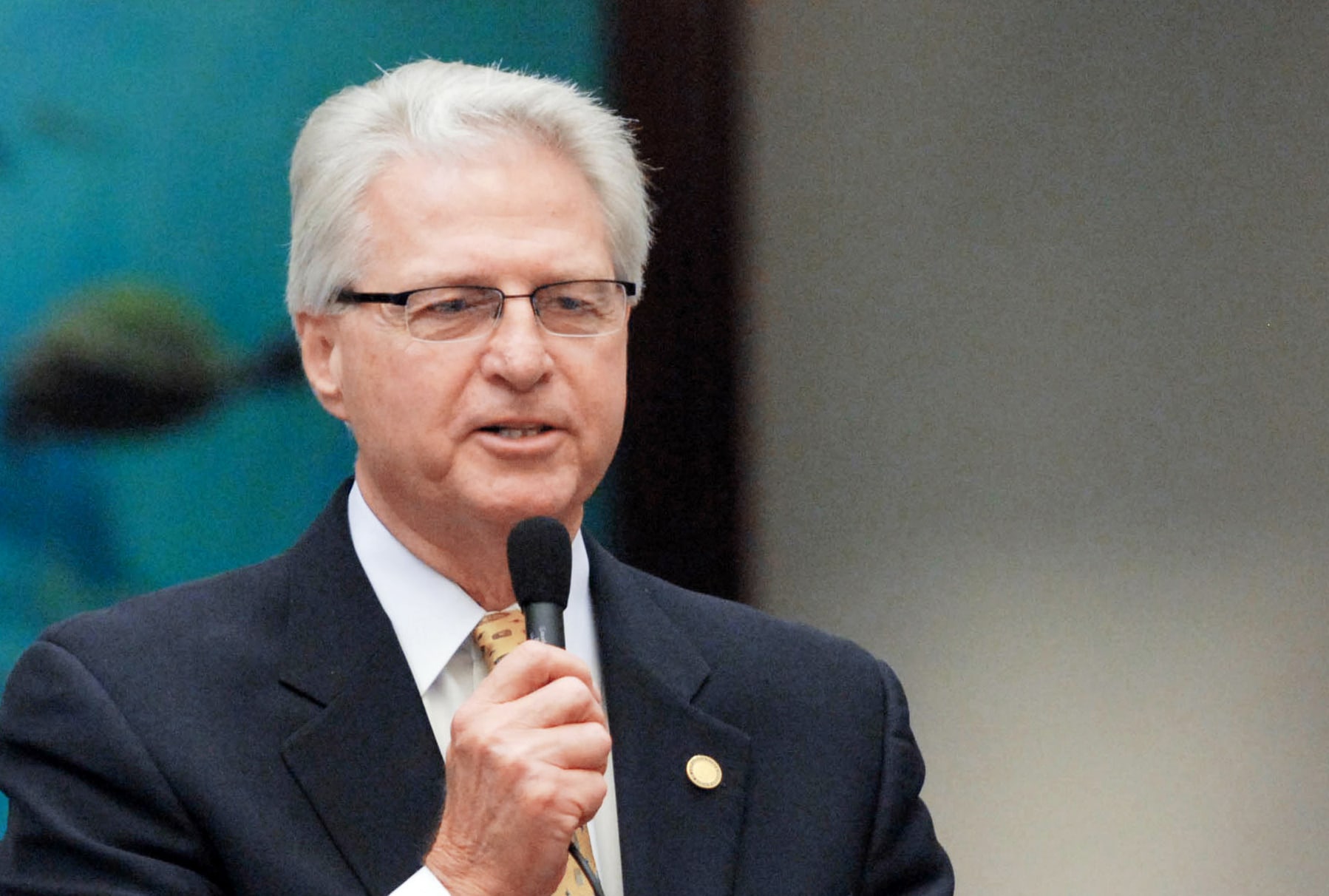 Ryan Chamberlin and Jose Juarez are hot on his heels, with Justin Albright not far behind.
A new poll suggests a Tuesday Primary for an open state House seat will be a nail-biter.
Victory Insights found former Rep. Charlie Stone leading a five-person Republican field with nearly 23% support. He was followed by former congressional candidate Ryan Chamberlin and local business owner Jose Juarez, both sitting around 18%, while Soil and Water Conservation board member Justin Albright charted more than 16% support. Physician Stephen Pyles pulled in less than 2%.
The polling firm includes responses from likely Primary voters on March 2 and 3, days ahead of a March 7 vote to determine a Republican nominee. That person is set to face a write-in candidate, all but assuring the GOP Primary winner will win the seat.
The candidates are running to fill the House District 24 seat, left open after the resignation of former Rep. Joe Harding, an Ocala Republican indicted in December on fraud charges.
The poll shows significant movement in the weeks leading to the Special Election. A mid-February poll from the same outfit showed Chamberlin on top and Albright outside of a top tier of candidates, though earlier polling had out Albright with high name ID.
"Regardless of what the finishing order ends up being, we expect this race to be a close one," wrote Ben Galbraith, senior pollster, in a polling memo. "In nearly 90% of our simulations, the race was decided by less than 10 (percentage points), and in more than half of simulations, it was decided by less than 4 (percentage points). In other words, no candidate can expect to cruise to victory on Tuesday."
With the election in sight, Victory Insights' 10KSim software gives Stone a 63% chance of winning. But it also found Chamberlin on top in 15% of simulations. Juarez won 14% of the modeled outcomes.
Also, the survey of likely voters found almost 23% of voters were still undecided. That means almost as many voters are still on the fence as are committed to supporting Stone, giving a path to victory for any of the three candidates immediately behind Stone.
There's also good news in the ballot share for Juarez. Of those who already cast their ballots, 33% said they bubbled in his name. About 27% said they had voted for Chamberlin. Albright and Stone both pulled in 19% support.
That means the early and absentee vote could go a very different way than in-person voting. About 42% of those waiting until polls open Tuesday to vote told pollsters they will support Stone.
The polling also shows the top two candidates are the most polarizing. Stone boasts the highest favorability ratings, with more than 16% viewing him very positively. But nearly 15% view him very negatively. That means he leads the field on both extreme ends of the spectrum.
The survey found 13% of respondents had very positive views of Chamberlin, while more than 8% had a very negative view.
In contrast, nearly 15% have a very favorable view of Juarez, but less than 5% view him very unfavorably. For Albright, nearly 8% gave him the highest rating and more than 6% gave him the lowest.