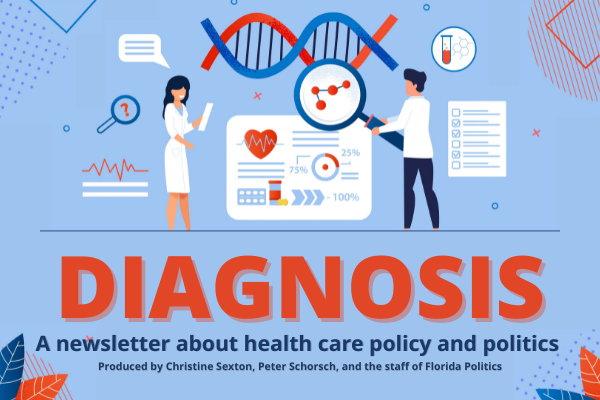 It's time again to check the pulse — of Florida's health care policy and politics.
Welcome back to Diagnosis, a vertical that focuses on the crossroads of health care policy and politics.
— Ladapo's health integrity meeting —
Florida Surgeon General Joseph Ladapo, who has expressed consistent skepticism over COVID-19 vaccines, is calling for the first meeting of a committee set up to look at federal health policies related to the coronavirus.
The state's seven-member Public Health Integrity Committee will meet Monday in Tampa; scheduled for discussion is the masking of school-aged children, the impacts of vaccine boosters, and the need for new treatment research.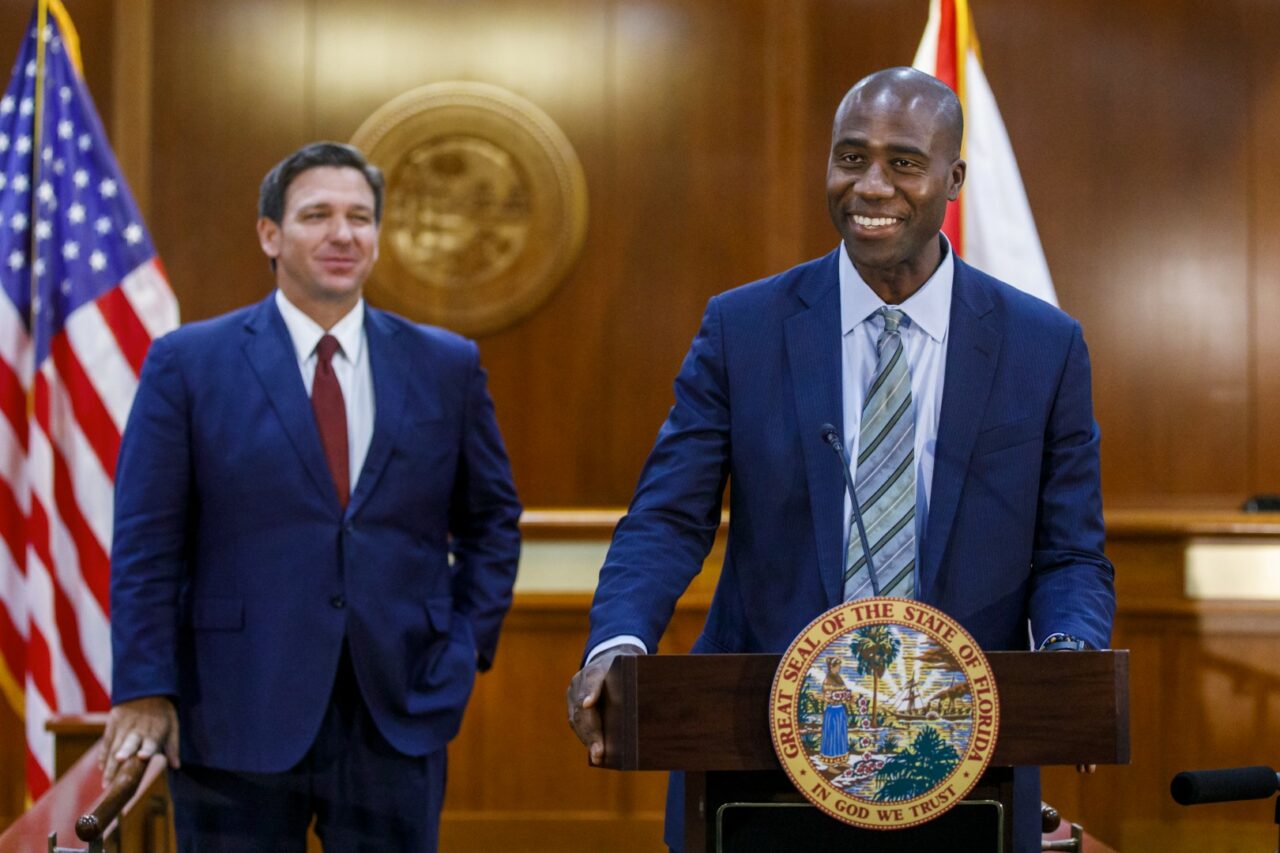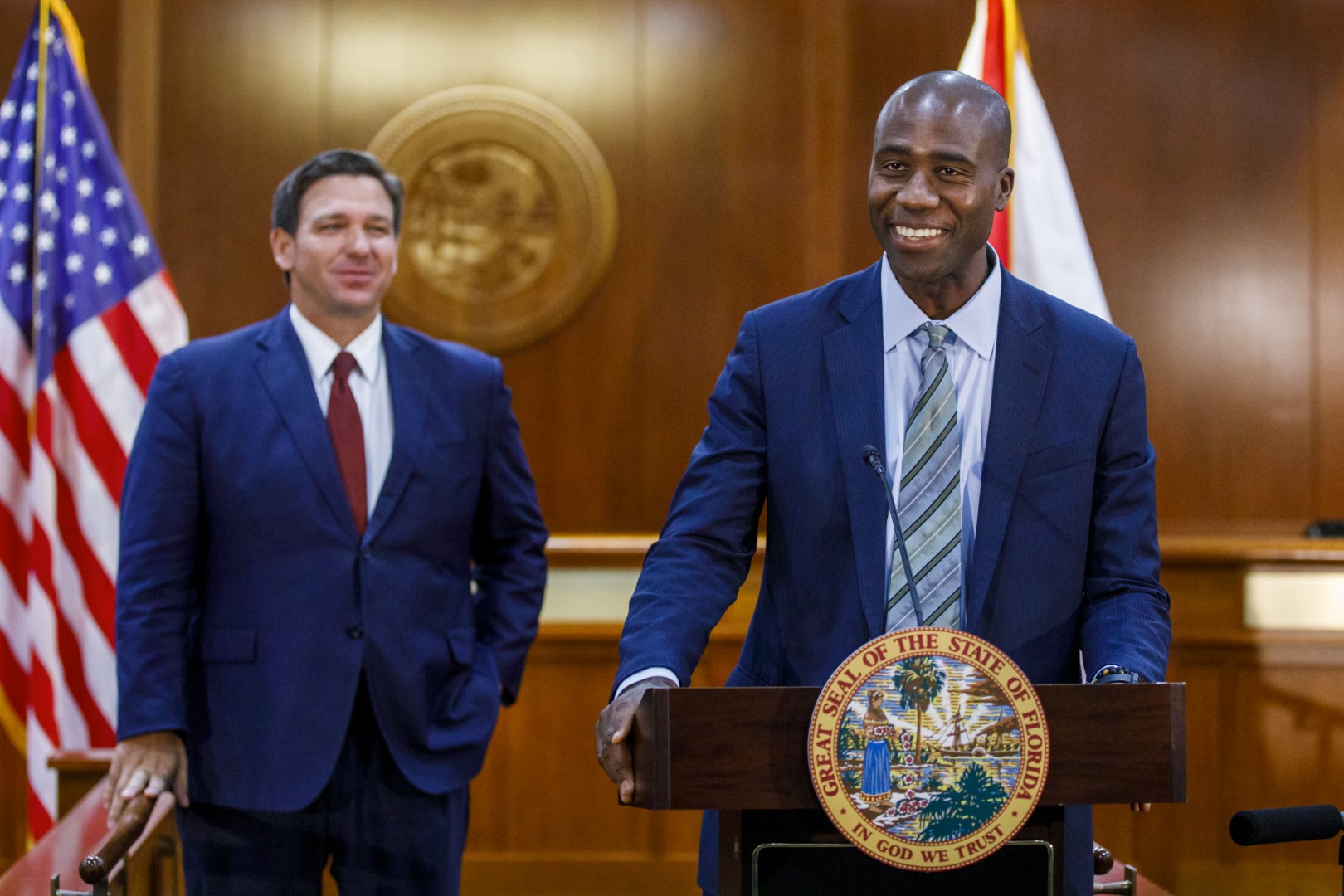 Gov. Ron DeSantis created the committee last December at the same time he asked the state Supreme Court to convene a grand jury to investigate vaccine-related "crimes and wrongdoing" committed against Floridians. Ladapo oversees the panel.
Members of the committee include Jay Bhattacharya, the Stanford University medical school professor and co-author of the Great Barrington Declaration, which called for lifting COVID-19 restrictions for those less vulnerable to the disease.
Other members include Martin Kuldorff, a former Harvard Medical School professor and co-author of the Great Barrington Declaration, and Tracy Beth Hoeg, a public health researcher and physician doing vaccine research for the Department of Health.
Ladapo released his own report on COVID-19 vaccines last year that asserted young men were at greater cardiac risk from the vaccines. That report was sharply criticized by some medical experts and has been called flawed by federal health authorities.
The committee is doing its work while Florida legislators expect to pass legislation dealing with COVID-19 mandates.
___
I welcome your feedback, questions and especially your tips. You can email me at [email protected] or call me at 850-251-2317.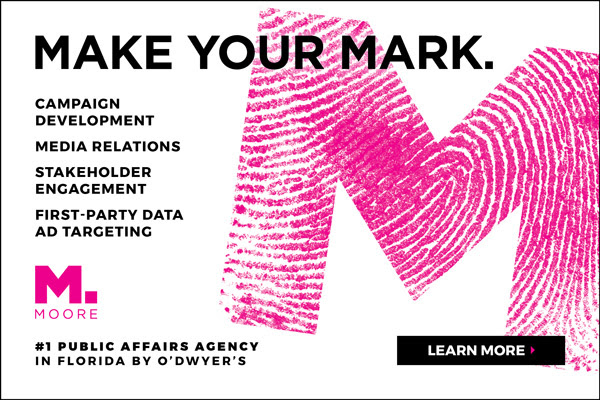 — Medical costs in play —
Medical costs are among a trio of thorny issues in the omnibus tort bills that continue to be hammered out between the legislative chambers according to Sen. Travis Hutson, primary sponsor of SB 236.
"Those issues are not set in stone even as we speak right now," Hutson told members of a Senate Banking and Insurance Committee Tuesday night who voted 8-3 to advance his lawsuit limits bill to the Senate Judiciary Committee.
Two highly watched bills aim to rein in the use of what are known as "letters of protection" (LOP). LOPs are sent to surgeons who treat injured people. Plaintiffs' attorneys use LOPs to guarantee the providers' medical payments from future lawsuits settlement or verdict awards.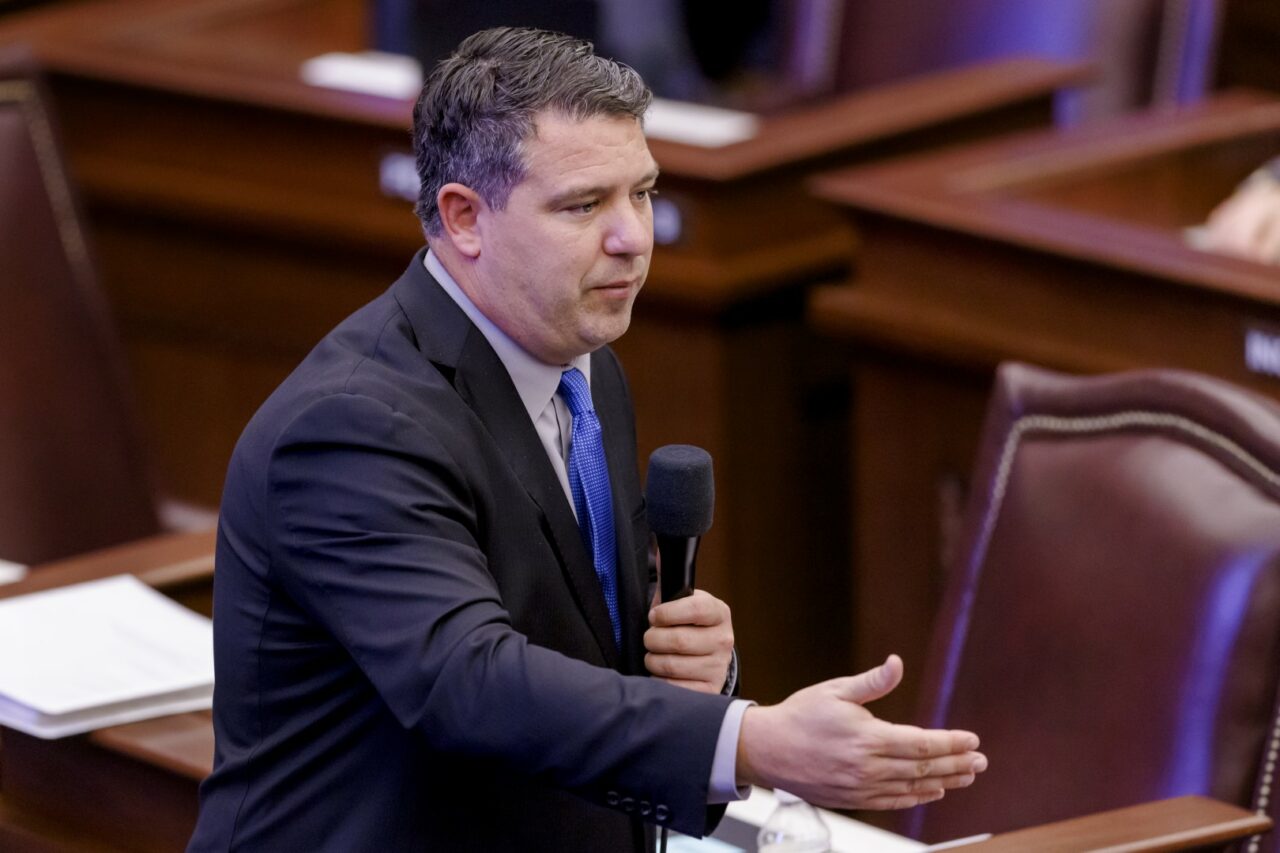 SB 236 and its counterpart HB 837 would require surgeons and other providers who treat insured patients to accept negotiated reimbursement costs. For uninsured patients, the bills would cap charges at Medicare or Medicaid rates. The Senate bill would cap providers at 120% of Medicare rates in effect at the time or if there is no Medicare rate, 170% of the applicable Medicaid rate.
The House bill also would cap reimbursements at the Medicare rate. But if there's no applicable Medicare rate, 140% of the Medicaid rate.
Surgeons have come to Tallahassee in droves to testify against both bills, saying the provision would adversely impact the uninsured who won't be able to find surgeons willing to take their complex cases.
But proponents of the restrictions say LOPs inflate the patient's medical costs and in turn fuel large jury verdicts. The reason? The higher the costs of past care, the higher the costs of future care and the higher the amount of pain and suffering juries are willing to award
Florida Justice Reform Institute President William Large said tackling the LOPs situation is "the most significant" civil reform that could be made this session. At an Associated Industries of Florida meeting earlier this year, Large said lawsuits with past medical costs of $90,000 or more can yield big verdict returns.
—That didn't take long —
Lawmakers last year agreed to lower the mandated nursing requirements at Florida nursing homes after the Florida Health Care Association (FHCA) and the Florida Justice Association (FJA) reached an agreement.
Now the FHCA, the state's largest nursing home association, wants to limit people's ability to sue facilities for wrongful death.
Sen. Colleen Burton filed SB 1304, a 26-page bill that, among other things, would only allow surviving spouses or minor children (those 25 and under) to sue a nursing home for pain and suffering. Given that nursing homes mostly treat the elderly, it's a good bet that not many residents have minor children or spouses.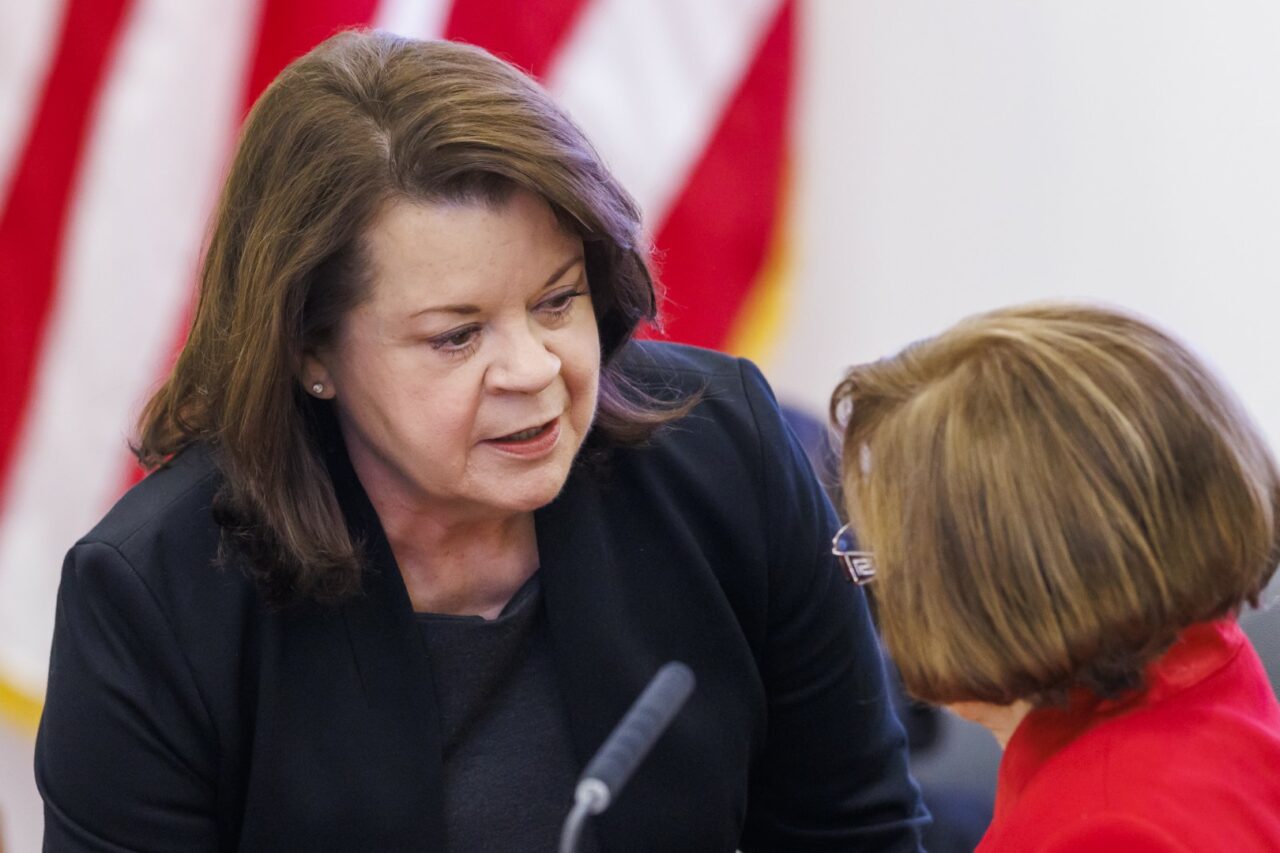 The nursing homes are looking for "lawsuit parity," or the same legal protections that Florida doctors and hospitals enjoy, according to AIF's legislative wish list.
If a person's death is caused by a wrongful act, negligence or breach of contract of another, Florida law allows claims to be brought by the family members or by the estate. Claims can be made for lost wages, benefits and other earnings. Family members also are allowed to sue for support and services the deceased provided and for loss of companionship and guidance.
Damages for mental and emotional suffering can also be sought under state law by a surviving spouse; a child 25 years old or younger; a child 25 or older if there is no surviving spouse; a parent of a deceased child under 25; parents of a deceased child 25 or older if there is no surviving spouse; and a parent of a deceased child 25 or older who had no surviving spouse or children.
When it comes to wrongful deaths stemming from medical malpractice claims, though, parents of adult children who are not married and do not have children cannot sue for noneconomic damages. Additionally, adults who are 25 or older cannot pursue wrongful death claims for parents who die from medical malpractice.
Florida is the only state to treat wrongful death suits differently based on whether they stem from medical malpractice according to a staff analysis of HB 6011, a bill that passed the Florida House of Representatives by a 102-13 vote. Then-Rep. Burton was among the lawmakers who voted to support the bill. But the Senator did not respond to Florida Politics' inquiry about her apparent change of heart.
"I'll have to get back with you," Burton told Florida Politics Monday.
Rep. Randy Maggard has filed the House counterpart, HB 1029.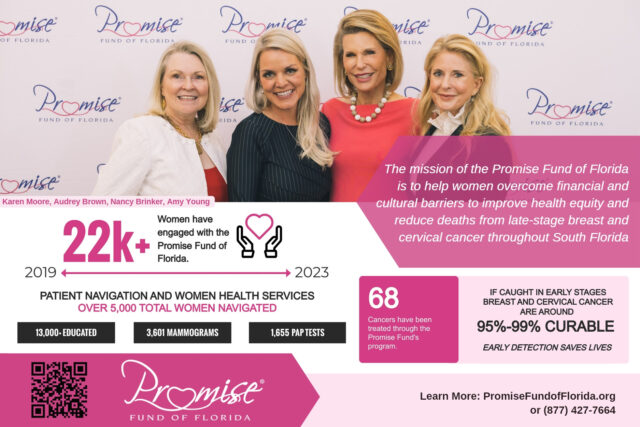 — That's significant —
A new AARP report that Florida caregivers provided $40 billion in unpaid health care in 2021, a $9 billion increase from 2019 when the AARP last conducted the analysis.
According to the report, 2023 Valuing the Invaluable, nationally 38 million caregivers provided and an average of 18 hours of care per week amounting to roughly $600 billion in unpaid care.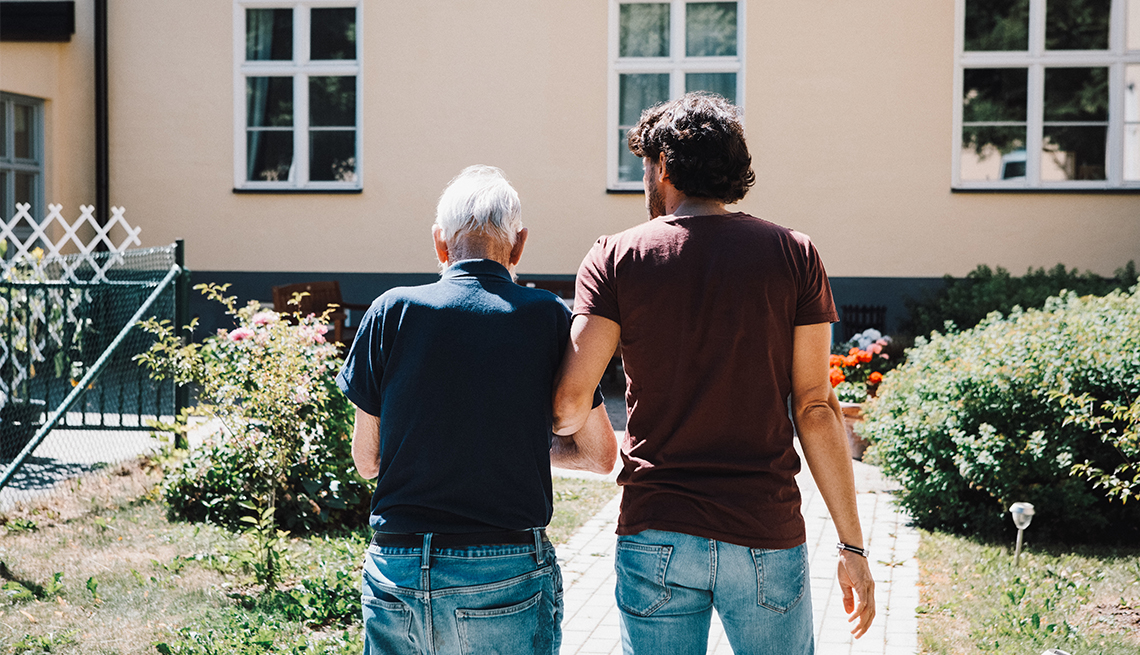 Florida ranks third behind California ($81 billion) and Texas ($41 billion) when it comes to unpaid caregivers, according to a breakout of state information. New York ranks fourth providing $39 billion in unpaid health care.
"There is a significant cost to caregiving — financial, health and well-being," AARP Florida State Director Jeff Johnson said. "Family caregivers support their loved ones through it all, and we want to make sure they have the financial, emotional and social support they need, because the care they provide is invaluable both to those receiving it and to their community."
— Good luck —
March 17 may be St. Patrick's Day, but for graduating medical students it's "Match Day," or the day when students learn where they will be training for residency over the next several years. Residencies are where doctors train in a specialty.
National Resident Matching Program (NRMP) data shows that on the 2021 Match Day, 46% of seniors from U.S. allopathic medical schools got the top choice on their rank-order list, while 72% wound up in their top three. For osteopathic medical school, 42% of graduating seniors ended up with their top choice for residency and 72% matched one of their top three.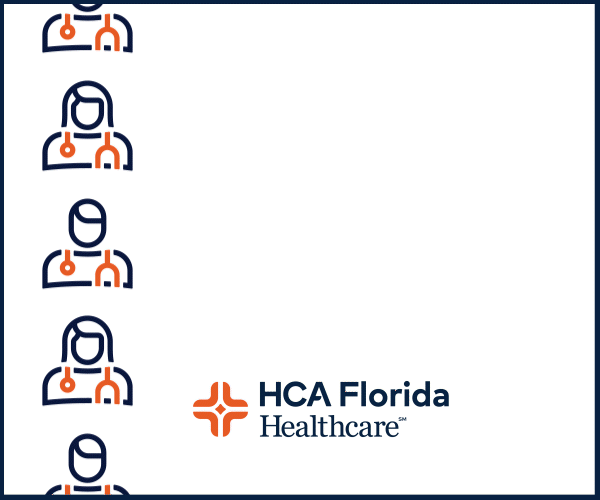 — RULES —
— The Board of Nursing Home Administrators proposes amending Rule 64B10-14.006 regarding the rule language for citations. More here.
— LOBBYISTS —
Brian Ballard, Dane Eagle, Mathew Forrest, Adrian Lukis, Ballard Partners: Lee Memorial Health System
David Custin, David R. Custin & Associates: Kaycha Holdings
Paul Hawkes, Ashley Spicola, Continental Strategy: Florida Chiropractic Physician Association, Safety Net Hospital Alliance of Florida
Carlos Trujillo, Continental Strategy: Chrysalis Health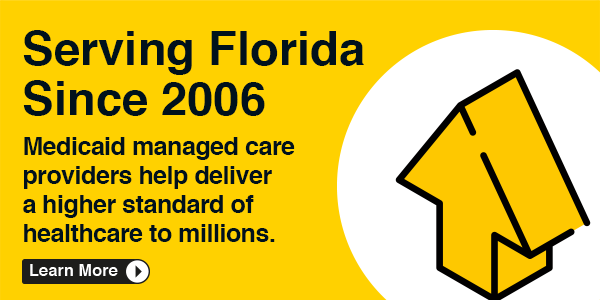 — ETC —
Health care recognition dates this week include:
— Dental Assistant Recognition Week
— National School Social Work Week
— MS Awareness Week
— Patient Safety Awareness Week
— Pulmonary Rehabilitation Week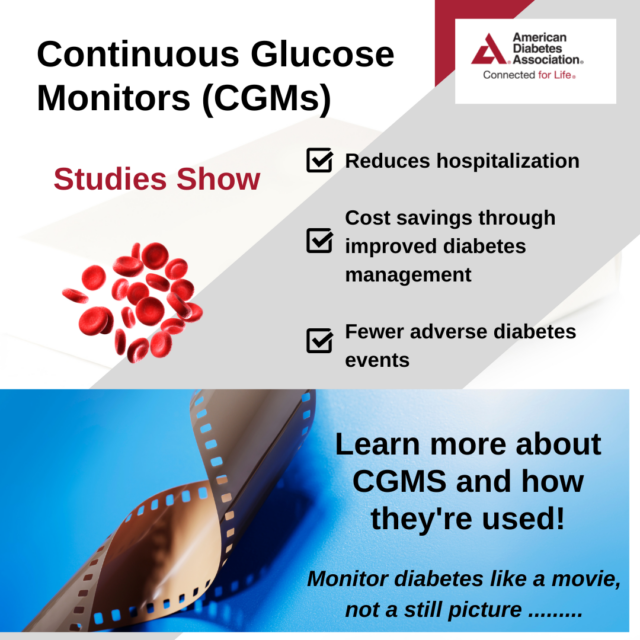 — ROSTER —
— VITAS Healthcare named Alexander Fernandez as executive vice president (EVP) and chief financial officer (CFO).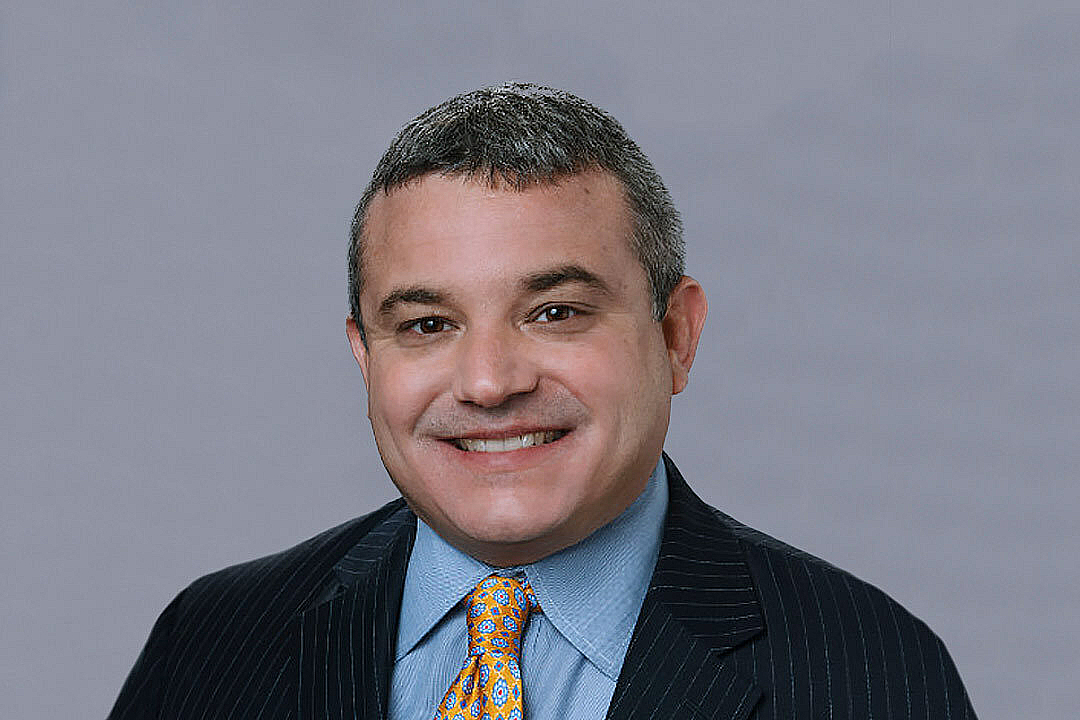 — Weston Hospital named Amir Behdad, M.D., MBA as Regional Institute Chair of the Department of Pathology & Laboratory Medicine, and Department Chair of Pathology & Laboratory Medicine. Weston Hospital is part of Cleveland Clinic Florida.
— HCA Florida St. Petersburg Hospital named Jordan Fulkerson CFO. Fulkerson is the former CFO of George E. Weems Memorial Hospital in Apalachicola.
— Jay Finnegan is retiring as CEO of HCA Florida St. Lucie Hospital in Port St. Lucie.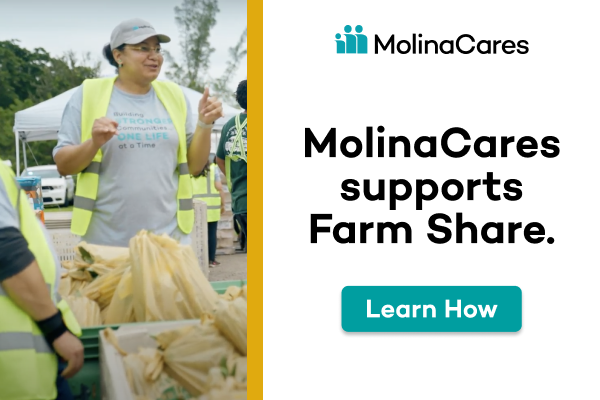 — ICYMI —
In case you missed them, here is a recap of other critical health care policy stories covered in Florida Politics this past week.
— Heartbeat bill: SB 300, filed by Fort Pierce Republican Sen. Erin Grall, would ban doctors from knowingly performing or inducing a termination of pregnancy after the sixth week of gestation. This would represent a change from the current 15-week threshold, which legislators hailed as a reasonable compromise when they passed it last year. Exceptions would apply. If two doctors judge the pregnant woman to be in danger of dying or suffering "substantial and irreversible physical impairment," she could have an abortion. And if the woman were impregnated by rape or incest, she could have an abortion up to the 15th week of pregnancy.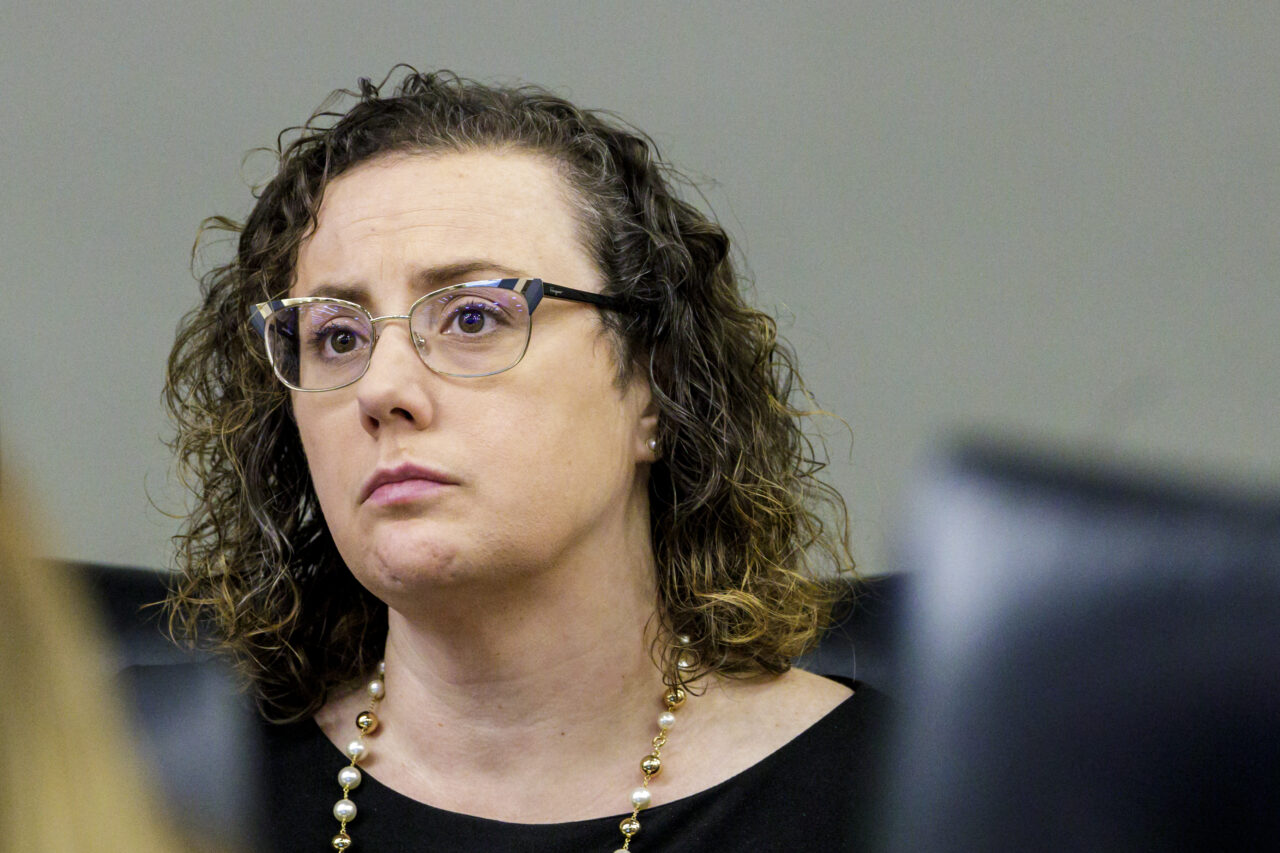 — Where's the bathroom? SB 1674 would mandate "exclusive use" of restrooms and changing facilities by gender. The legislation from Sen. Grall would ban people from "willfully entering" such a facility designated for "the opposite sex." Violators of this law could face second-degree misdemeanor charges and fines of up to $10,000. These include "changing facilities" in schools, jails and prisons, public shelters, and health care facilities ranging from optometrists to pharmacies. The bill defines "female" and "male" by tying those terms to their respective "specific reproductive role."
— Kratom crackdown: The kratom regulation bill is headed to the House floor after members of the House Commerce Committee voted unanimously to pass HB 179. The bill, titled the "Florida Kratom Consumer Protection Act," bans the sale of kratom to people under 21. It also authorizes the Florida Department of Agriculture & Consumer Services to test and verify the purity of kratom products. Businesses caught selling the product to people younger than 21 would face a $100 fine for the first violation, $500 for the second and up to $1,000 for each subsequent offense.
— PBM crackdown: More than a month after DeSantis repeated his call for significant changes, a top Senate Republican filed a 43-page bill that alters the rules on how pharmacy benefit managers (PBMs) can operate in the commercial, Medicaid and self-insured market, including in Florida's state group health insurance program. SB 1550, filed by Sen. Jason Brodeur would ban PBMs from requiring their customers to use mail-in pharmacies and, moreover, give all pharmacists a guaranteed drug acquisition cost. Rep. Linda Chaney, meanwhile, filed HB 1509, a similar but not identical measure.
— Biomarker testing: The American Cancer Society's Cancer Action Network (ACS CAN) is advocating for bipartisan support for bills (SB 1218, HB 805) in the House and Senate that would require the Agency for Health Care Administration to pay for biomarker testing under the state's Medicaid program.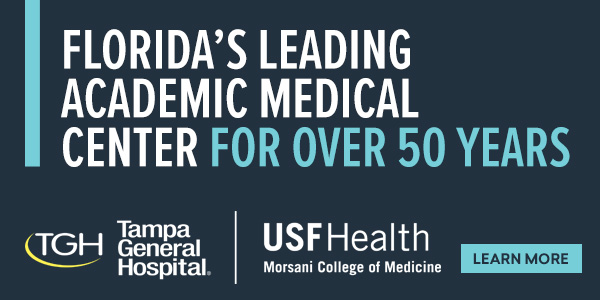 — FOR YOUR RADAR —
Aside from coverage by Florida Politics, these stories are worth your time.
—"DeSantis is championing medical freedom. GOP state lawmakers like what they see." via Megan Messerly, Krista Mahr and Arek Sarkissian of POLITICO — The "medical freedom" movement, mostly known for its opposition to vaccine requirements, was long consigned to the fringes of libertarian and left-wing politics. Then came DeSantis. He has secured a place for the movement in the conservative mainstream. And as a sitting Governor, he can distinguish himself from other declared and potential candidates by putting his vision into practice. DeSantis' spotlight on medical freedom, which grew in popularity during the pandemic, comes as routine childhood vaccine rates are dropping and trust in government and science is low.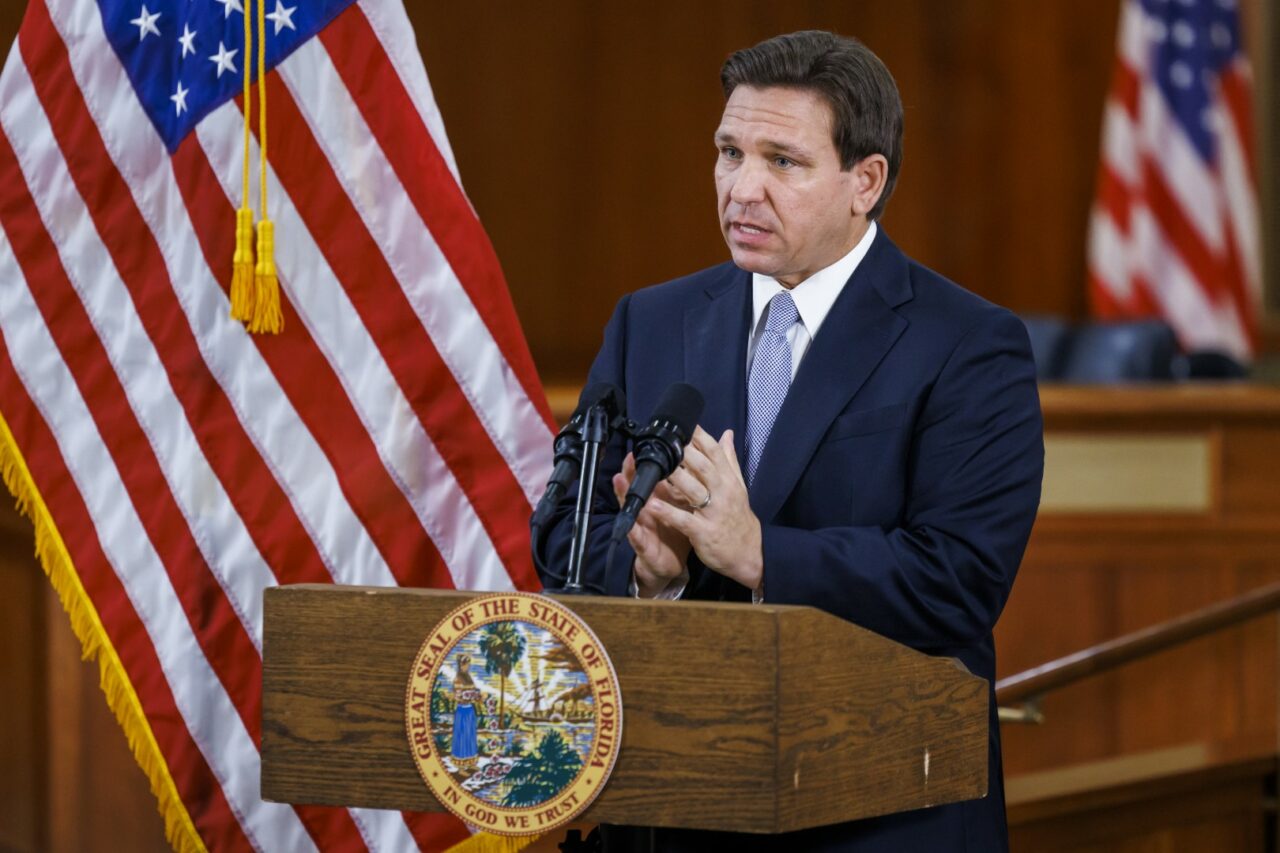 —"States move to crack down on nurses with bogus diplomas from South Florida schools" via Michael Hill of The Associated Press — Medical licensing officials in multiple states are scrambling to stop nurses with fraudulent academic credentials from caring for patients, after three South Florida schools were accused of selling thousands of bogus diplomas. New York regulators told 903 nurses in recent weeks to either surrender their licenses or prove they were properly educated. Delaware and Washington state officials have yanked dozens of nursing licenses. Texas filed administrative charges against 23 nurses. More actions in additional states are expected. States are acting in the wake of Operation Nightingale, a federal investigation into what officials say was a wire fraud scheme in which several now-closed Florida nursing schools sold phony nursing diplomas and transcripts from 2016 to 2022.
—"Democratic AGs slam DeSantis for seeking info on college students receiving gender-affirming care" via Jared Gans of the Miami Herald — A group of Democratic attorneys general sent a letter to DeSantis to urge him to cease his efforts to request information on college students in the state who are receiving gender-affirming care. The 16 signees, led by New York Attorney General Letitia James, said the request for information will intimidate university administrators and health care providers and scare students from accessing needed medical care. They said reports have suggested that DeSantis might use the information to eliminate funding for gender-affirming care for students, which they said would follow on previous actions DeSantis has taken targeting the LGBTQ community.
—"Health organizations try to delay depositions explaining policies on gender-transition care for minors" via Jessica Chasmar of Fox News — Several health care organizations ordered by a district court to give depositions explaining their guidance on gender-transitioning care filed a new emergency motion to delay the order after their first effort was denied. AHCA is being sued by LGBTQ rights groups following an August 2022 rule that banned health care providers in the state from billing Medicaid for gender-transitioning medical treatments or other gender dysphoria treatments for minors. In response, Florida served third-party subpoenas to more than a dozen other nonprofits, including the American Academy of Pediatrics, demanding documents detailing the process by which each organization's policy positions on "gender-affirming care for the treatment of gender dysphoria" were adopted.
—"Lakeland Regional Health agrees to repay $4 million in Medicaid funds" via Kimberly C. Moore of LKLD Now — Lakeland Regional Health is repaying $4 million to the Medicaid program after it was discovered that LRH's medical center was paying Polk County's share of Medicaid payments for the hospital to receive additional federal Medicaid funds. The U.S. Attorney's Office for the Middle District of Florida in Tampa issued a news release describing the complicated system in which permissible payments are supposed to be made to the Medicaid program. It goes on to describe a kind of pass-through activity by which LRH sent funds to Polk County, which sent the payment to the state, which then sent the money to the federal Medicaid program, making it appear as if the funds came from the state of Florida and were eligible for matching funds.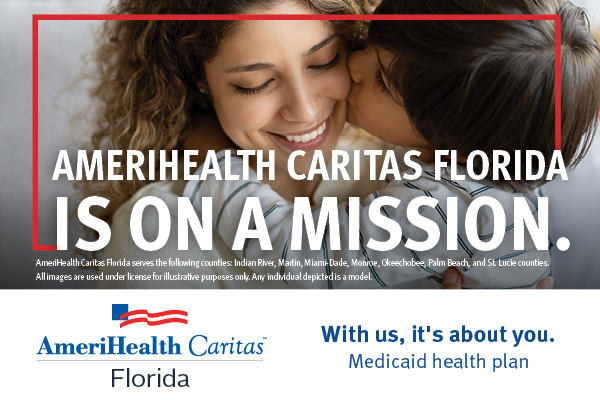 — PENCIL IT IN —
Thursday
11:30 a.m. — The House Children Families & Seniors Committee meets and will take up HB 97, HM 581, HB 655, HB 829 and HB 1087. Place: 102 House Office Building.
2 p.m. — The House Healthcare Regulation Committee meets and will take up HB 33; HB 35; HB 299; HB 341; HB 351; HB 387; HB 483; HB 899 HB 1077. It will also take up the proposed committee substitute for HB 139 and HB 385. Place: 102 House Office Building.
Friday
Happy birthday to Sen. Doug Broxson.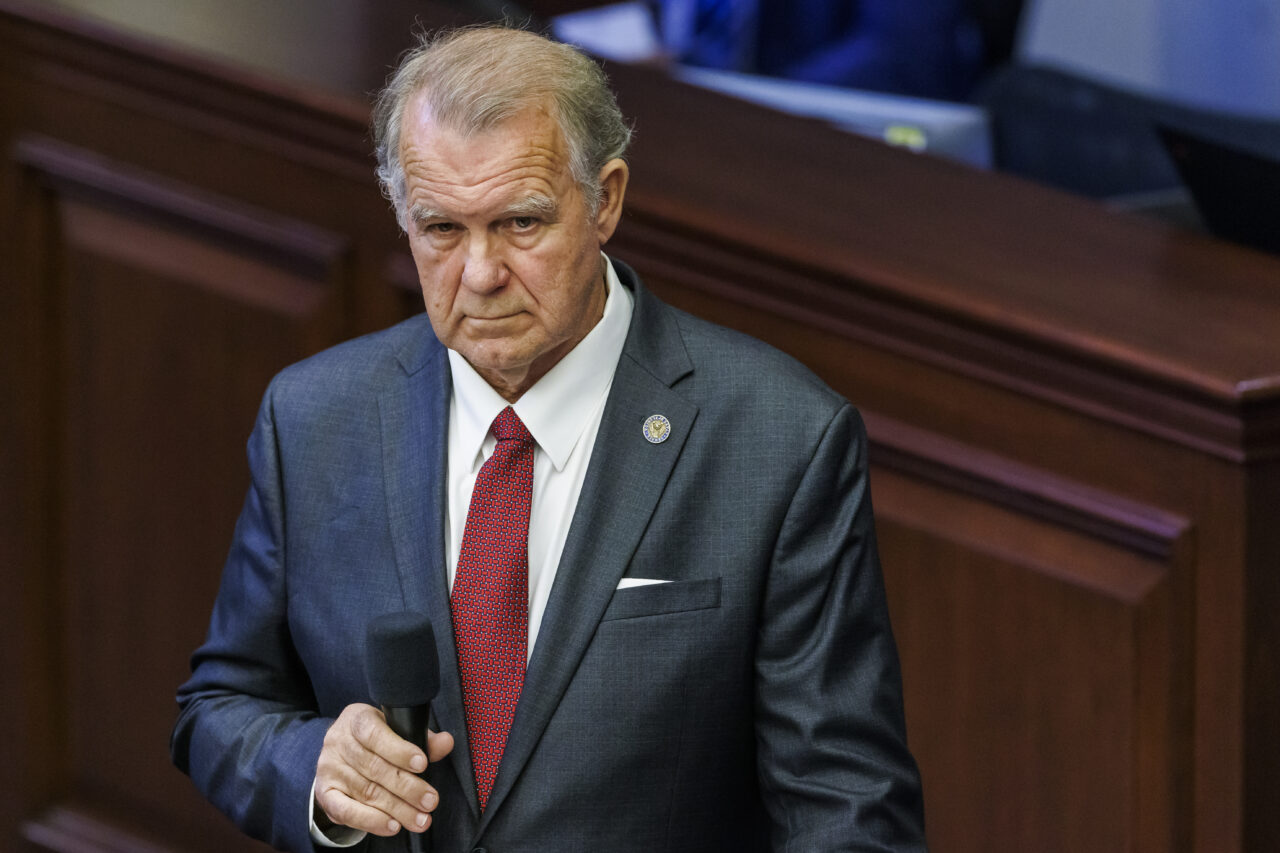 Monday
2 p.m. — The Public Health Integrity Committee will be reviewing research, data, federal public health policies, and other related findings to discuss recommendations and guidance to the Florida Department of Health, ensuring that future public health policies are tailored toward Florida's communities and the priorities of the state. Place: The Hilton Tampa Airport Westshore, 2225 N. Lois Avenue, Tampa.
Tuesday
8 a.m. — The House Health Care Appropriations Subcommittee meets. Place: 17 House Office Building.
8:30 a.m. — The Senate Children, Families, and Elder Affairs Committee meets. Place: 37 Senate Office Building.
11 a.m. — The Senate Appropriations Committee on Health and Human Services meets. Place: 412 Knott Office Building.
Wednesday
FHA Hospital Days
Nurse-Family Partnership & Child First Day at the Capitol
8 a.m. — The House Children Families & Seniors Committee meets. Place: 102 House Office Building.
8: 30 a.m. — The Senate holds a floor session.
11:30 a.m. — The House Appropriations Committee meets. Place: 212 Knott Office Building.